Located inside the Dutch Fort of Matara, The Dutchman's Street is taking over the Southern coast with its one of a kind ambience and delicious food. They serve a variety of cuisines each outdoing the other. What makes your experience even more special is the family who owns it. They make everyone who walks in feel welcomed and embraces you with their hospitality. Next time you are in the vicinity make sure you drop by. We can also ensure that the drive to Matara is totally worth it.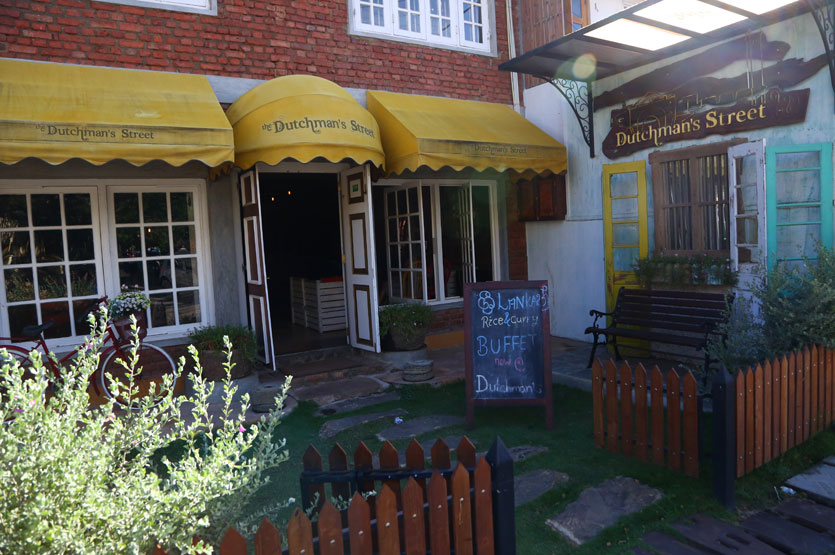 (Friendliness of staff - 5/5)
---
The restaurant has a beautiful outdoor section with the view of the beach and either the inside or outside area can be used for private functions. May I add that it is an ideal place for a destination wedding? Keeping to a theme of retro the furniture and decorations are both colourful, unique and creative and makes the place that much more special. Each item has a story behind it as to how it was bought or found.
(Ambience - 5/5)
---
We were first served three of their popular beverages, a Double Chocolate Shake (Rs. 400), a Lime and Mint (Rs. 300) and an Iced Milo (Rs. 350). All 3 were equally delicious. The lime and mint in particular served chilled was refreshing with the right amount of mint in it. The shake and iced Milo was heavenly and so thick with chocolate that it can be a meal on its own.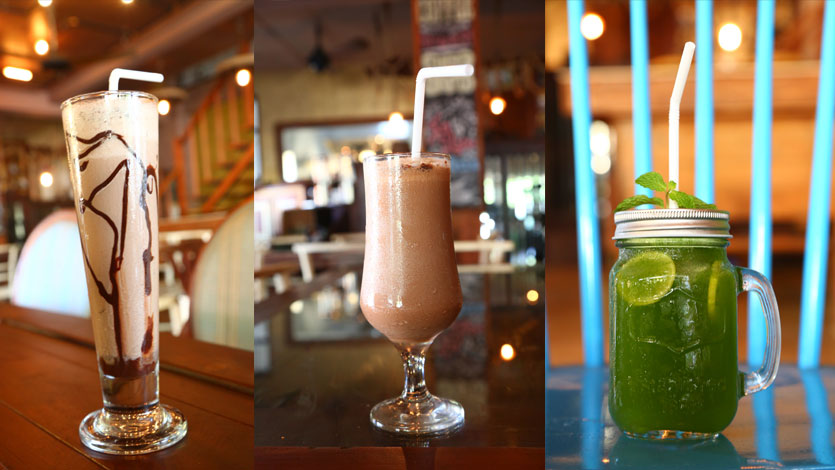 The Cheesy Garlic Toasties (Rs. 375) were something that I really enjoyed. The chillie toast topped with cheese and garlic was spicy and divine.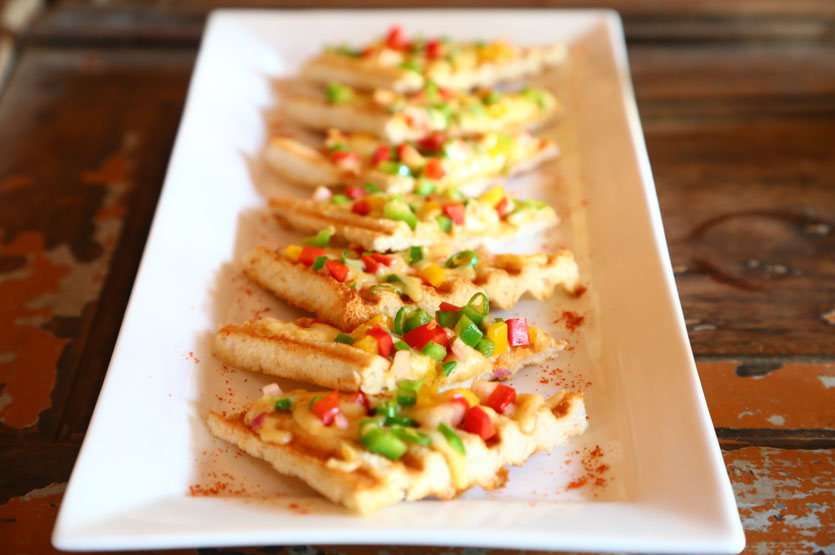 We also tried their Spicy Fried Chicken Wings (Rs. 400) which was marinated in a delicious BBQ sauce. Both were a perfect start to a meal that we only knew was going to get better.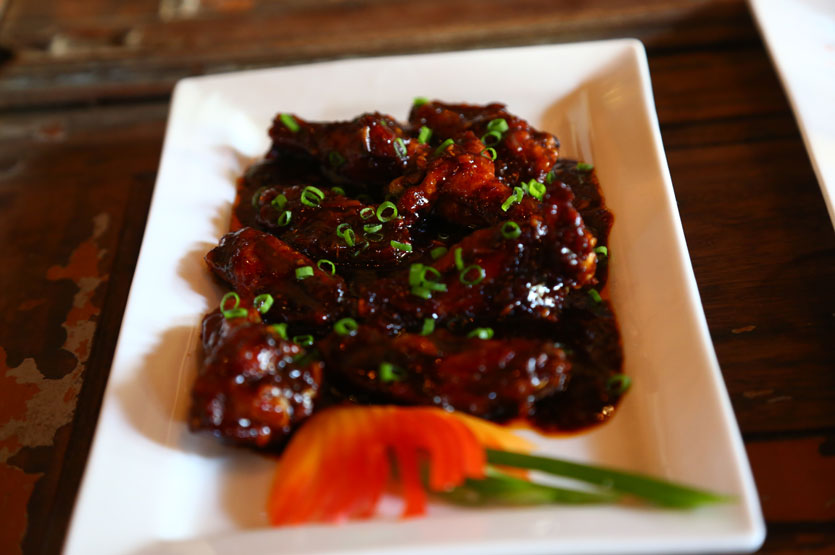 We then tried their Mexican Grilled Sausage Panini (Rs. 450) which had a deliciously spicy filling and was perfect with the toasted brown bread.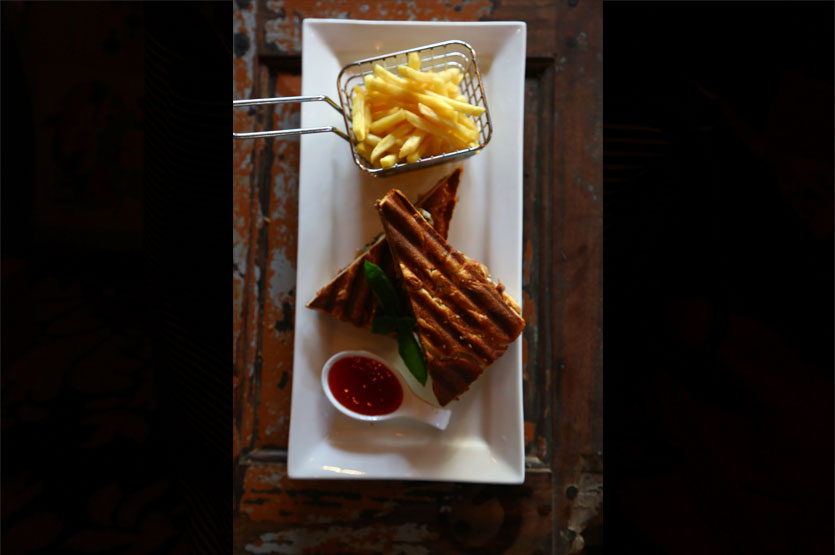 The Seer Fish in Orange Sauce (Rs. 1100) had a perfectly seasoned and grilled fillet of seer fish which is served with a signature orange sauce that was invented in their very own kitchen. It also comes with mashed potatoes and if you love fish then this dish will definitely go down in your all-time favourites. We thought that was going to be as good as it gets but we were proved wrong immediately when the Baked Crab (Rs. 950) was served. This cheesy goodness full of crab meat was divine and something I will go back for. It is also served with a salad and steamed rice that complements the dish very well.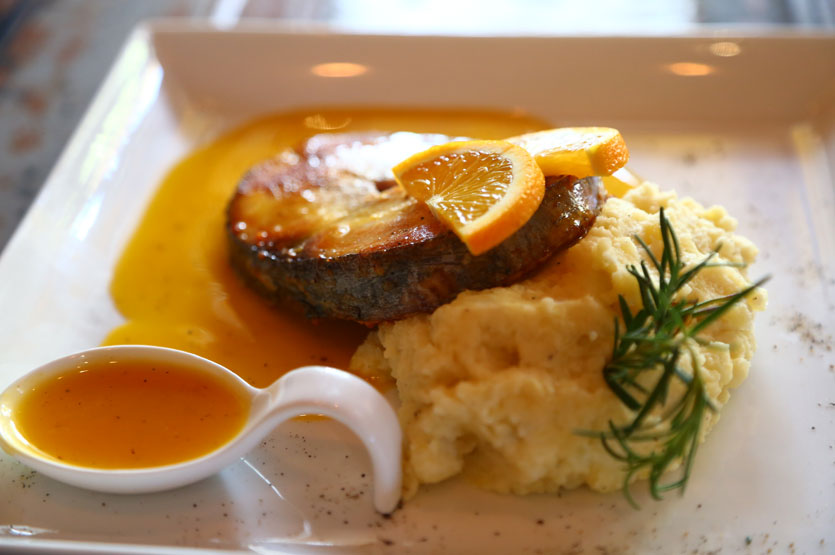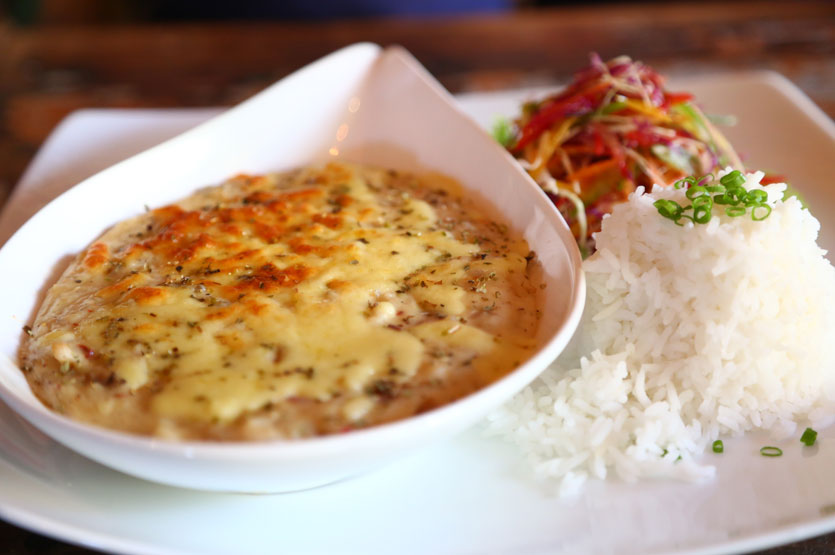 We were stuffed but they kept serving us with delicious food that we could not resist. The Linguini Ala Gamberi (Rs. 950) was a masterpiece on its own with jumbo prawns and zucchini served with a classic Neapolitan sauce.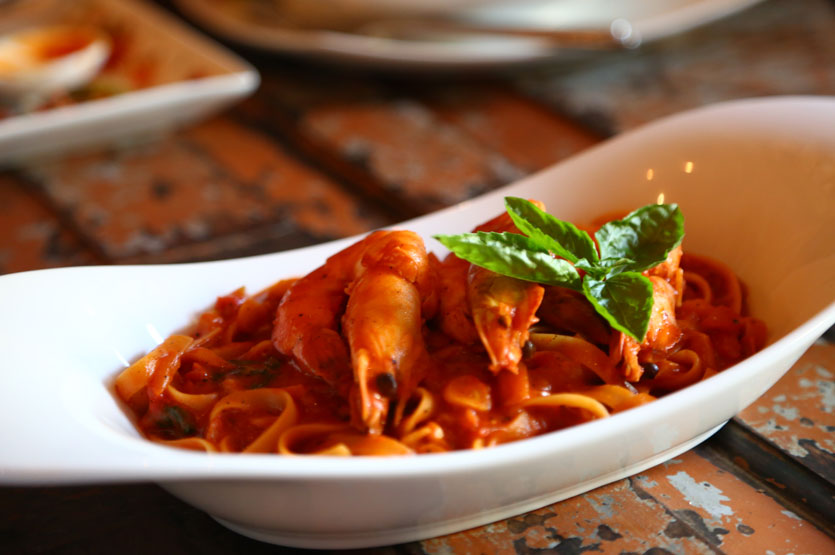 We also tried one of their more healthy options, the Chicken Piccata (Rs. 675). This too was delicious and lets you enjoy good food while keeping to your diet. The Piccata butter smothered chicken breast is served with boiled vegetables. All the portions are massive and you will find it difficult to finish them, yet you keep going back for more simply because you know you will regret it otherwise.
The perfect end to the meal were the warm Brownies served with Ice Cream (Rs. 350). The brownies were gooey and heavenly.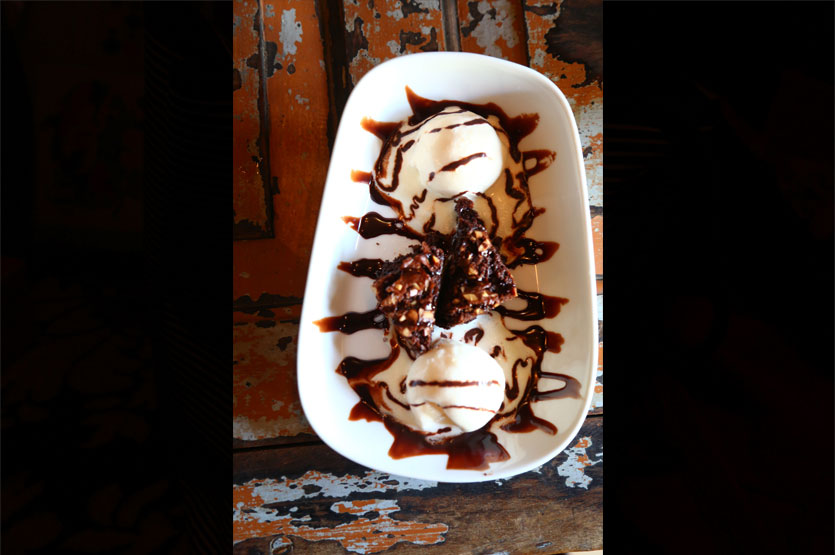 (Food and value for money - 5/5)
---
Do visit them next time you are around Matara. To get updates You can follow them on their Instagram page and visit their Facebook page or call them on 0412236555 for more details and reservations. They are on Google maps and can be easily located.
Photographs by Zeeshan Akram Jabeer