Following on from a very successful 2016 Festival, the Fairway Galle Literary Festival returns bigger and better running from 11th to 15th January 2017.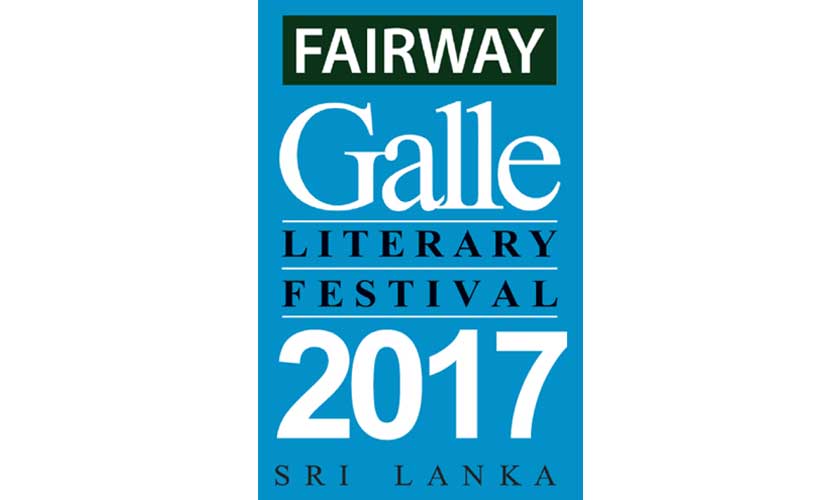 The Festival in 2017 will feature many celebrated authors, including Philippa Gregory, Katherine Boo and Christina Lamb, to name just a few.

An established historian and #1 New York Times bestselling author, Philippa Gregory, gained international acclaim for her novel, "The Other Boleyn Girl," which was later adapted into a major motion picture starring Natalie Portman and Scarlett Johansson.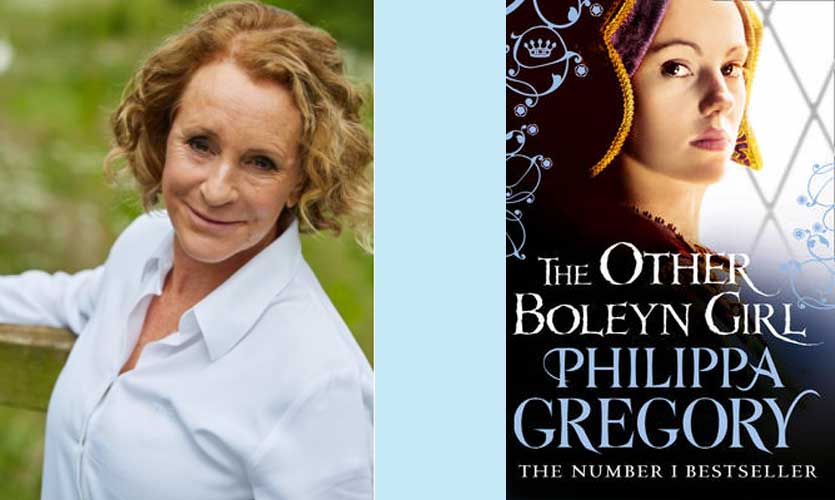 Gregory has written many popular historical novels including "The White Queen" and "The Taming of the Queen," both The Sunday Times #1 Bestsellers. Her most recent novel is "Three Sisters, Three Queens," published in 2016, which is also an international bestseller.
A Pulitzer Prize-winning staff writer for The New Yorker, reporting on poverty related issues for the past 25 years, Katherine Boo is the author of the New York Times Bestseller "Behind the Beautiful Forevers: Life, Death, and Hope in a Mumbai Undercity," which was also recognised with the 2012 National Book Award in the United States and has since been published in more than 30 languages. In 2015, the book was adapted into a play by David Hare for the National Theatre U.K.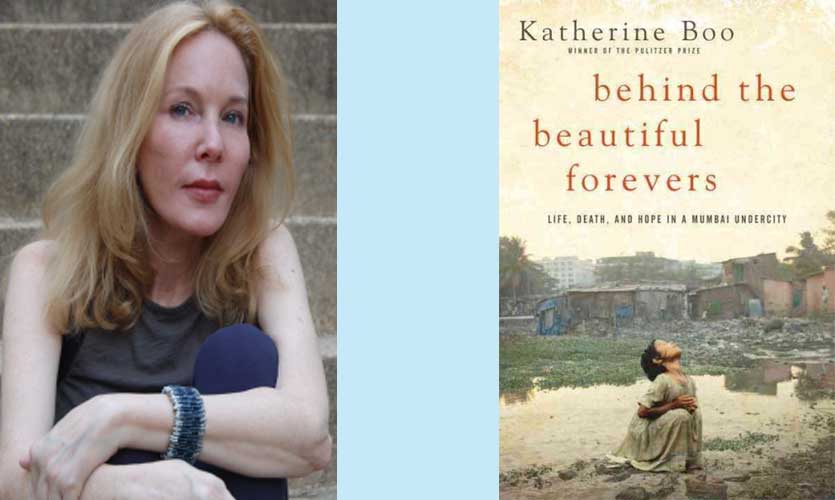 A leading foreign correspondent and bestselling author, Christina Lamb has been named Foreign Correspondent of the Year five times and has also won Europe's top war reporting prize, the Prix Bayeux. She is currently a roving Foreign Correspondent for the Sunday Times, with her postings having included South Africa, Pakistan, Brazil and Washington and her recent reports highlighting the refugee crisis across Europe, and Boko Haram camps for women in Nigeria. She is author of the highly acclaimed "I am Malala." Her latest endeavour is "Nujeen."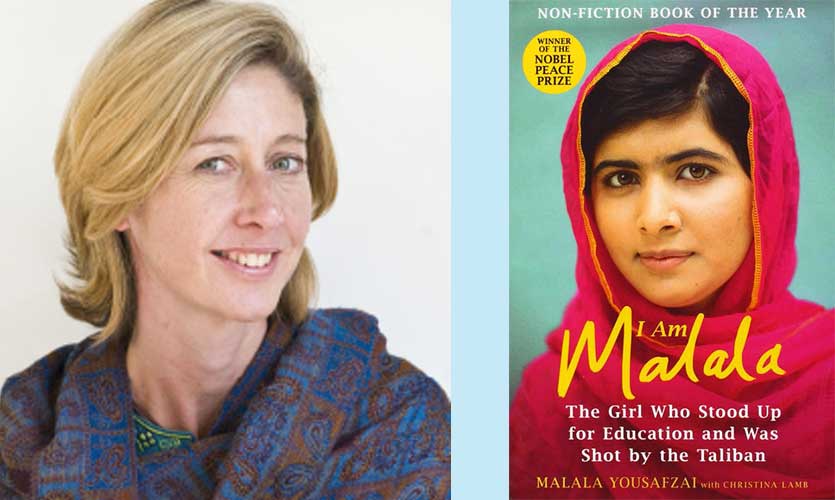 Other luminaries attending the festival include: Colm Toibin multi award winning writer and author of 'Brooklyn', which was adapted into an Oscar Nominated Film; Dame Margaret Drabble, recipient of the 'Golden Pen Award' in 2011; Lesley Hazleton, recipient of the 'Strangers Genius Award in Literature'; Amish Tripati, author of 'The Shiva Trilogy', fastest selling book series in Indian history; Sunjeev Sahota, shortlisted for the 2015 Man Booker Prize and Miguel Syjuco 2008 Man Asian Literary Prize winner. The Festival also features the participation of Sophie Hannah, David MacDonald, Roma Tearne, Luke Wright and noted local authors Nayomi Munaweera, Anuk Arudpragasam, Sunila Gallappatti and Ashok Ferrey, amongst others.
For the first time ever, the Festival will have an entire day of free Sinhala programming on the 14th of January, at the Maritime Museum in the Galle Fort. The day features shortlisted Sinhala language authors of the Fairway National Literary Award, as well as sessions by noted Sinhala authors on poetry, short stories and novels. These will feature Amarakeerthi Liyanage and Sunethra Rajakarunanayake's session on the translation of Shehan Karunatilaka's award winning Chinaman into Sinhala.
The highlighted authors and artists represent a wide spectrum of specialities, from fiction and nonfiction, to history, biography and poetry, as well as conservation, award winning journalism, architecture, cookery, film, playwriting, acting and theatre.
The Festival recognises the critical role that its partners play and owes its overall success to their array of partners whose distinctive inputs must be noted.
Hemaka De Alwis, Chairman of Fairway Holdings, now in its second year as title sponsor, said,
"The Fairway Galle Literary Festival is, I believe, making a significant mark internationally as a literary festival that is equally a remembrance of things past as well as a convivial point of convergence for all those who appreciate literary excellence. This year the Fairway Galle Literary Festival offers Sri Lanka's literary community the opportunity to meet, talk and reflect on the writings of internationally acclaimed authors. The fact that the annual Fairway National Literary Awards will take place during the FGLF augments these vital linkages between international excellence and local potential. Fairway Holdings' support for the FLGF arises out of our belief that good writing does not exist in a vacuum; that it is vitally linked with the ambience and spirit of the times, its theatre, music and architecture - and lies at the heart of a rich cultural life, which is an essential part of modern civilisation."
Wijeya Newspapers support the Festival as Print Media Partner.
A mandate of the Festival is to continue its outreach activities aimed at working with selected schools and universities in Sri Lanka. The Festival's Schools Day this year features programming with famed storyteller Jeeva Raghunath and illusionist and TV personality Neel Madhav. It will take place in four selected schools in Galle and two in Jaffna, reaching over 600 kids. The Festival will also provide a Teacher Training Programme for over 150 teachers in Galle and Jaffna. The popular North South University Collaboration will also take place for the 4th time. Through this initiative, the Festival will be hosting 50 students, and their teachers, from universities across the country, who will participate in a residential programme for the four days of the Festival, with a focus on reconciliation and bridge building.
The Festival is proud to host two exciting literary award ceremonies: the Fairway National Literary Award, now in its second year, and the newly established Edward Lear Prize for Poetry, awarded by the Owl and the Pussycat Hotel.
Geoffrey Dobbs, Festival Founder said,
"Growing from strength to strength, the Fairway Galle Literary Festival continues to attract the best and brightest authors and performers working today. We are proud to reveal today the names of some very exciting headliners for the 2017 Festival and we hope lovers of literature and the arts will make a date to join us in January to experience this unique gathering of like-minded people from all over the world."
The full line-up below

Dileepa Abeysekera

Liyanage Amarakeerthi

Anuk Arudpragasam

Afdhel Azi z

Katherine Boo

Malika Booker

Cathy Marie Buchanan

Dawn Burnham

Catherine Bush

Mrs. S. F. Cader

Chamber Music Society of Colombo

Caroline Courtauld

Channa Daswatte

Fuchsia Dunlop

Charles Uzzell-Edwards

Michael Fehr

Ashok Ferrey

Jemima Foxtrot

Peter Frankopan

Sunila Galappatti

The Galle Fort Ladies

John Gimlette

Philippa Gregory

Sophie Hannah

Lesley Hazleton

The Music Project

Hiphop Tamizhans

Kishani Jayasinghe

Dinah Jefferies

Kapila Kumara Kalinga

Palinda Kanangara

Piyal Kariyawasam

Shehan Karunatilaka

Brigid Keenan

Sunil Khilnani

Reinhard Kleist

Jayanthi Kuru-Utumpala

Nayanjot Lahiri

Christina Lamb

Jason Licker

Prof. David Macdonald

Neel Madhav

Krishan Maheson

Dom Mee

Nayomi Munaweera

Jennifer Murray

Anita Nair

Ramsay Nashef

Open Brain

Out of Time

Anantha Padmanabhan

Johann Peries

Power of Play

Jeeva Raghunath

Ismeth Raheem

Sunethra Rajakarunanayake

Harshana Rambukwella

Prashani Rambukwella

David Robson

Sunjeev Sahota

Somini Sengupta

Anjan Sundaram

Miguel Syjuco

Kristina Taylor

Roma Tearne

Amish Tripathi

Tricity Vogue

Preeti Vyas

Alison Wearing

Sara Wheeler

Saman Wickramaarachchi

Piyaseeli Wijemanna

Luke Wright

Sunil Yapa
Check out the complete profiles of participants here and here.