The Best Dressed List - August 2016
Every month I do a roundup of events that played host to some of the most sartorially savvy, polished, eclectic, and stylish of dressers. In August, these people impressed with their style, their poise, their ability to pull a unique look together and were the most soigne of the soigne for the month. These style mavens know how to turn heads. I was thrilled to see quite a few of the BDL wearing fall/winter trends so beautifully like graphic stripes, cobalt, winter florals an more. There was no shortage of fashion hits last month and I look forward to seeing more stylish looks in September!
---
Zudhora
Anitra
A little white dress is the perfect and appropriate choice, especially for an outdoor event and Anitra looks fantastic in it. I love how she went for a pair of braided flat sandals keeping the look chic yet practical.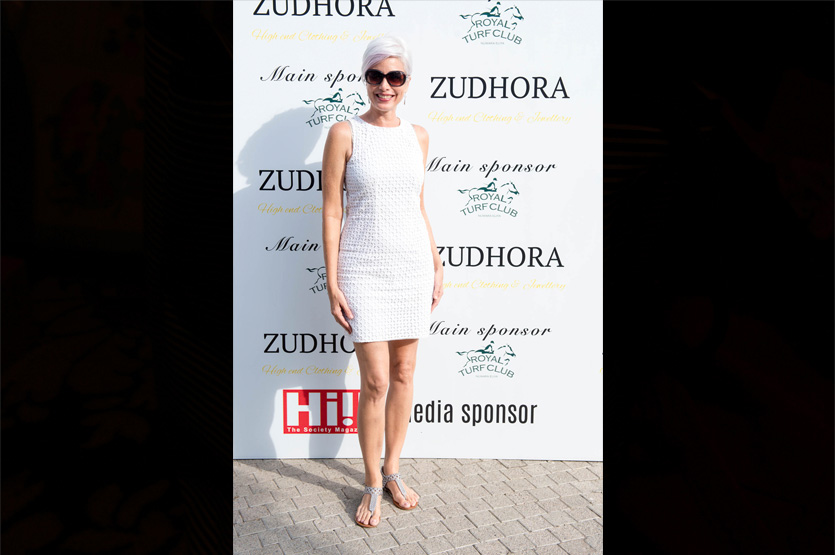 Thushen
Way to mix masculine and feminine design elements. Thushane's plunging jumpsuit with cut out detailing showed us that you can look sexy and sophisticated all at once. Oh, and the pearl accents on her shoes and sunnies don't hurt either.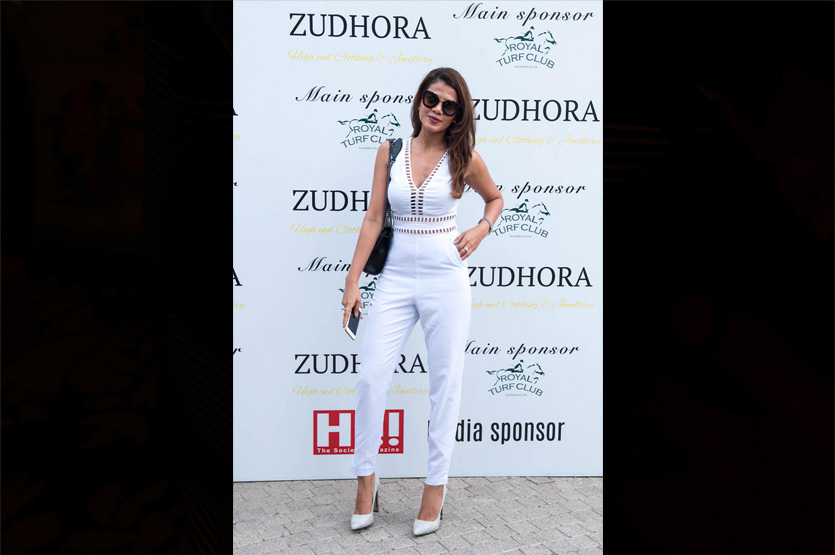 Dilusha
This floral dress is perfect for a high tea event It's easy and breezy while still being stylish. Not only is there great texture in her look, but the midi length is ideal with this exquisite floral print. Chic, elegant and incredibly stylish.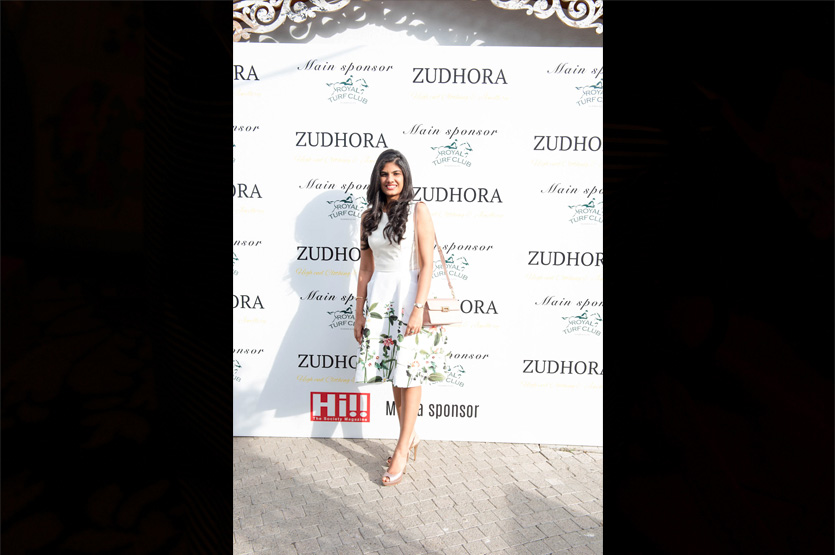 ---
Spa Ceylon Royal Indulgence
Charini
Outfits like this are why Charini has become known as a discerning fashionista and a highly regarded designer. Her dress may seem simple at first, but it's the unconventional cut and her multi layered necklace that makes it stand out. I like that she's chosen to carry a structured Prada Saffiano tote paired with flats.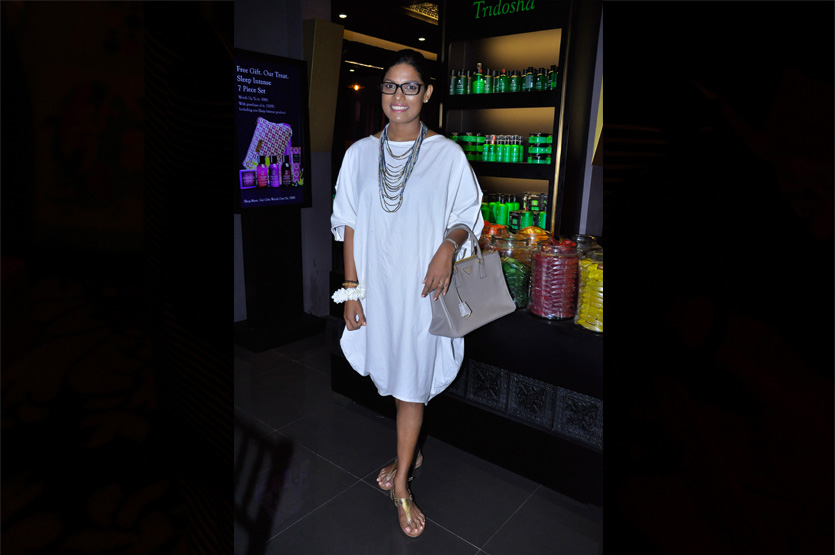 ---
Scottish Connection
Andrew
Andrew looks incredibly dapper in this blue suit. The sharp, strong tailoring complements him. His look is always interesting, reflects success and he always gets the details right.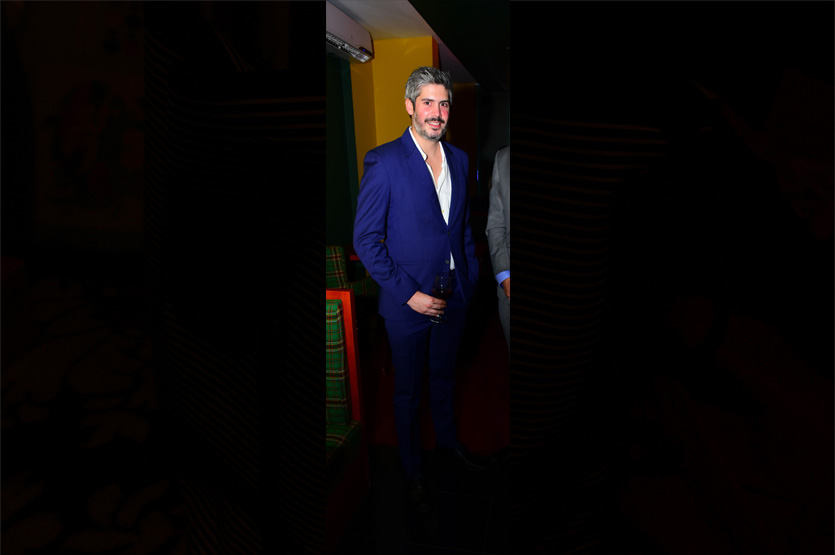 ---
Revlon Miss Universe
Yashoda
One-shoulder gowns can be so elegant, especially when they fit like Yashoda's. Her metallic dress flatters her hourglass shape, the cut of the dress is simple, the colour scheme is interesting and her accessories accentuate her look without drawing attention away from it. Her dress also highlights her toned arms.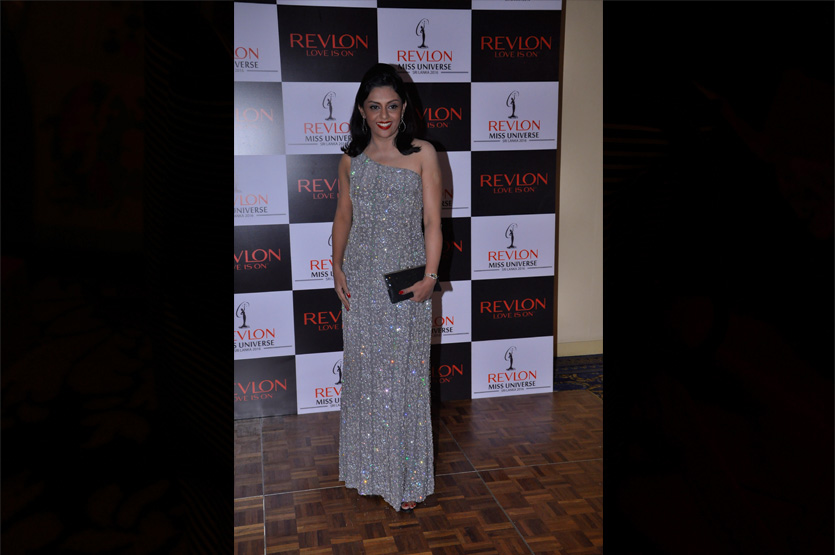 Ruvini
This season's florals aren't all about being pretty and they've been elevated to take a slightly tougher stance which is how Ruvini wore them. This sari is amazing on her and I love the combination of gold with pops of colour with purple and teal flowers. She manages to pull off a fashion-forward look, while still looking timeless and elegant.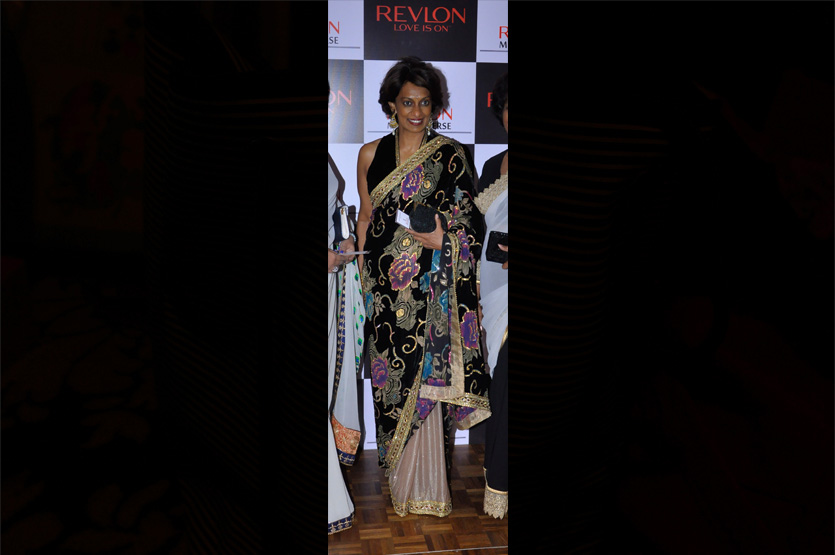 She's drawing attention to all right places in this outfit. The high slit on her skirt is putting the focus on her toned legs, while her black lace panelling elevates the look and adds just the right amount of sophistication and visual interest. Her YSL clutch ties it all together nicely!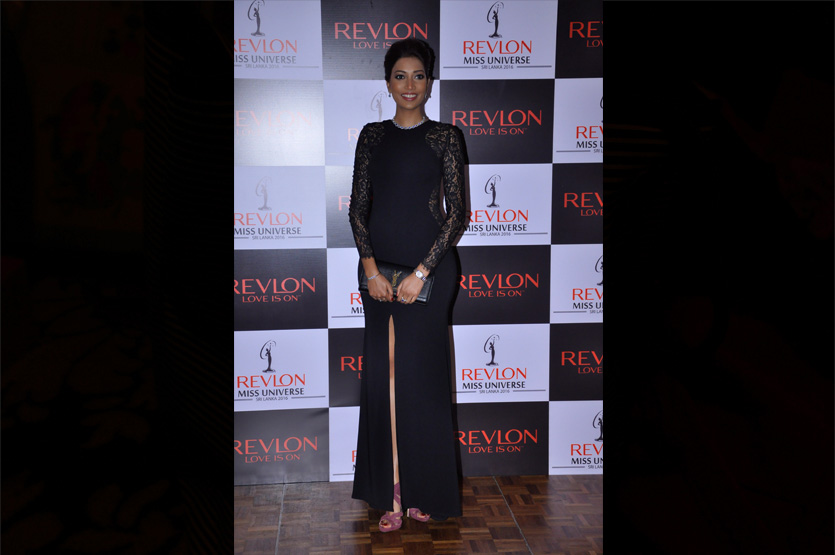 ---
Nawa Kalakaruwo
Wide-leg culottes and a high neckline don't exactly spell sexy, but somehow she manages to make this jumpsuit look fashion-forward and, dare I say it, a little sultry. The nipped-in waist and sheer top add just the right amount of sexiness to this ensemble.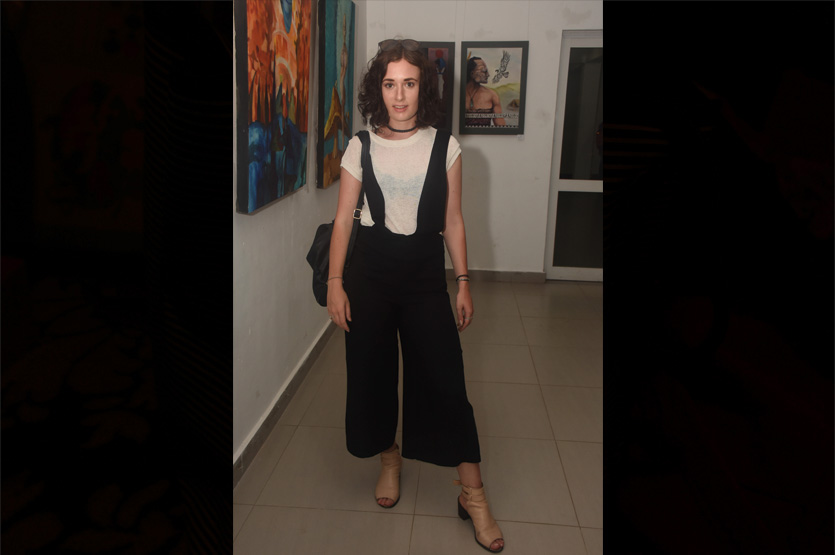 ---
Royal College Sing-A-Long
Not only do jumpsuits look great, but they require so little thinking (no need to worry about whether your top matches your bottoms). This one is particularly great because it falls right on trend with the graphic stripe look that's building momentum with the fashion set.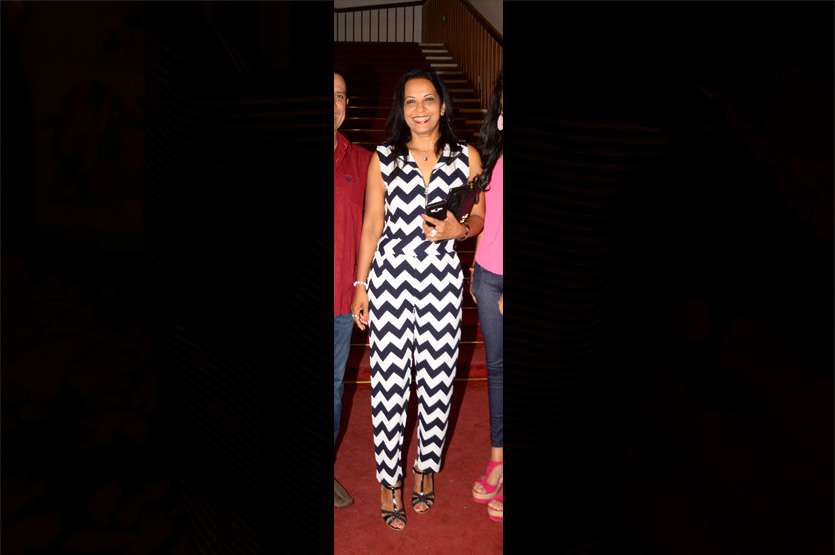 ---
Siddhalepa Health Resort
A Hermes belt will always take casually attired to immaculately debonair. The addition of one accessory elevates his look to BDL territory. Take notes, gentlemen.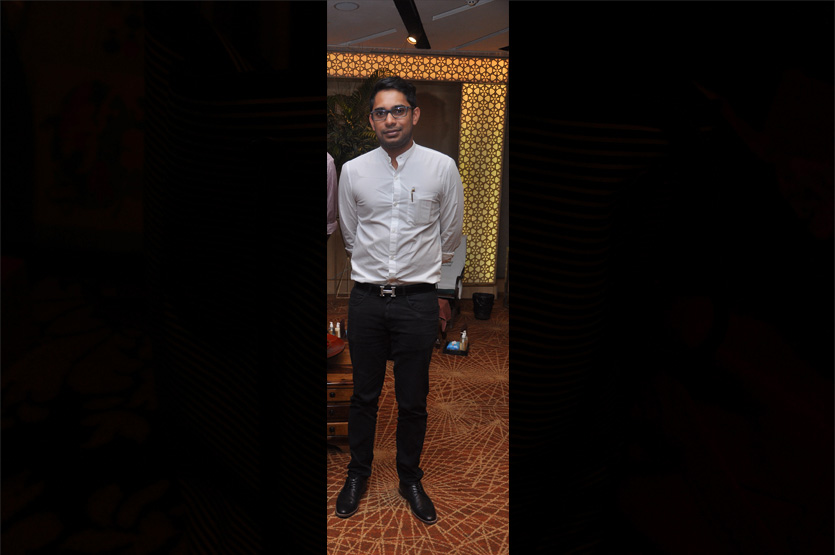 ---
Lanka Hospital Wellness Opening
Shereen
This colour! It really pops against her skin tone, looks fabulous and complements the red carpet vibe. I like that Sherine has kept it classic letting the hue really speak for itself. Her clutch is the perfect accessory for this ensemble and ads just the right amount bling to her aesthetic.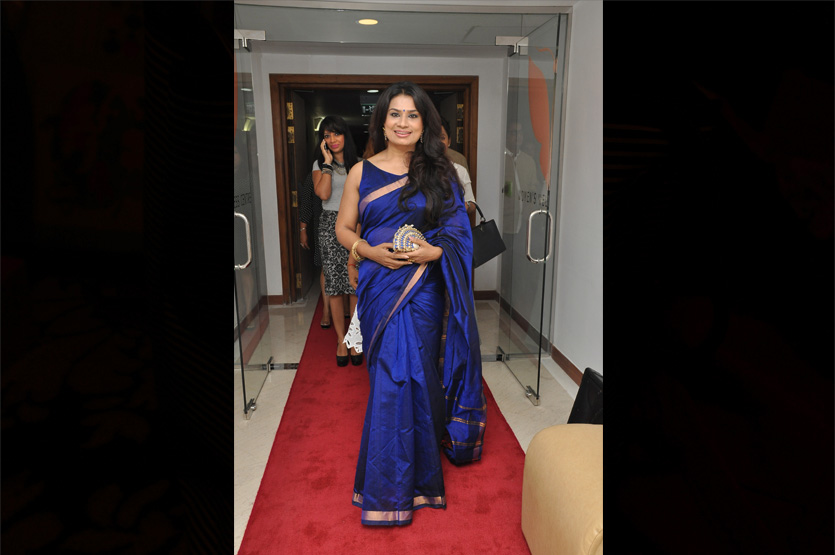 Nirosha
Her shirt with a long skirt combo looks fashion-forward rather than overtly feminine and cute - which is how this pairing can often look. Her swept up hair and minimal makeup help to make this a great look.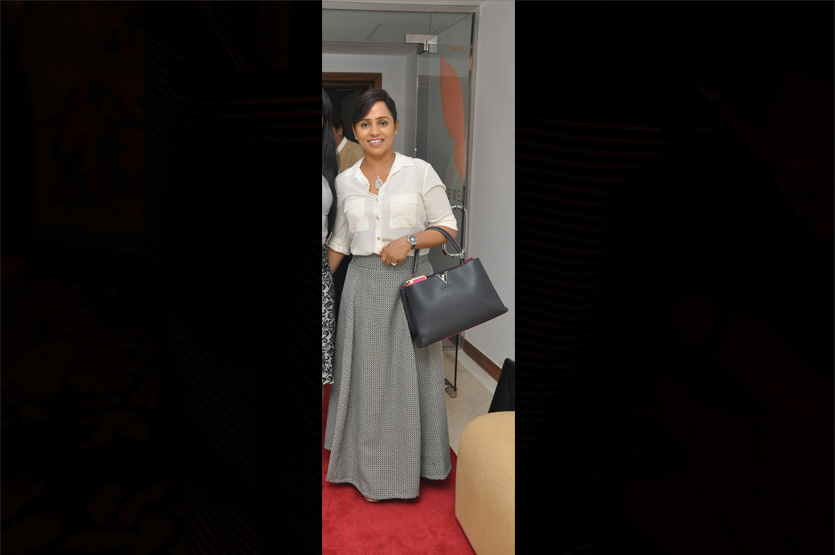 Broad, small, horizontal and vertical stripes are de riguer for fashionistas as we head in to the new season and this is the perfect way to wear them. The colours on her sari are perfect and work beautifully with her complexion.