Gavinda describes his signature style as 'lazy chic' - a little bit of a mix between what's in trend and what's the most comfortable to wear.
"I don't really spend much time putting things together… skinny jeans and comfy t-shirts always do the trick for me!"
This week, we take a look into what 'lazy chic' means with Gavinda.
---
LOOK 1

I am wearing Zara pants and a Forever21 short sleeved shirt with Kenneth Cole Shoes. I think fruit prints are very popular now and I just absolutely love the quirkiness of them! It's a very super chilled, fun outfit that I really think brings out my personality.

LOOK 2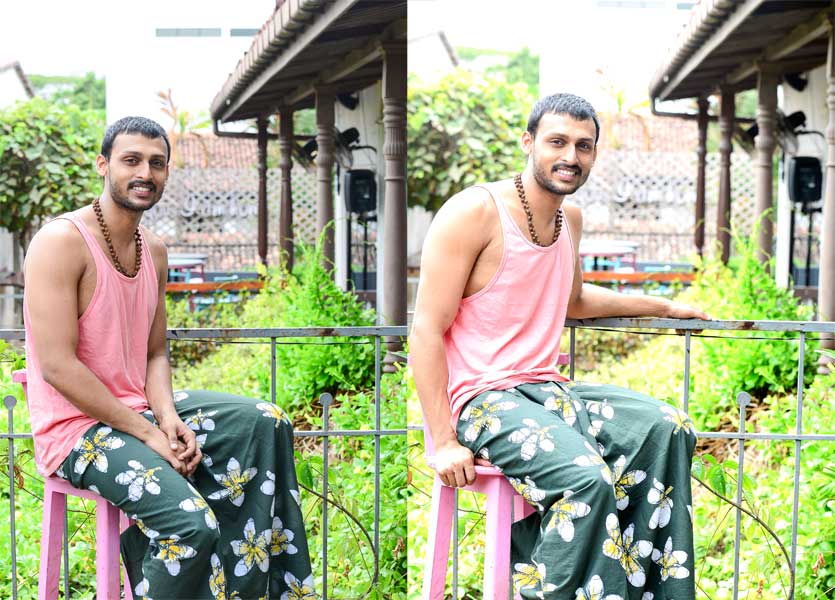 This outfit is very Sri Lankan. I'm an Island boy; heart and soul so I'm wearing a sarong by Tarja and a singlet from H&M. Sarongs are so great because they're of multipurpose, I mean you can use them as a towel, a hat or even a DIY bag!

LOOK 3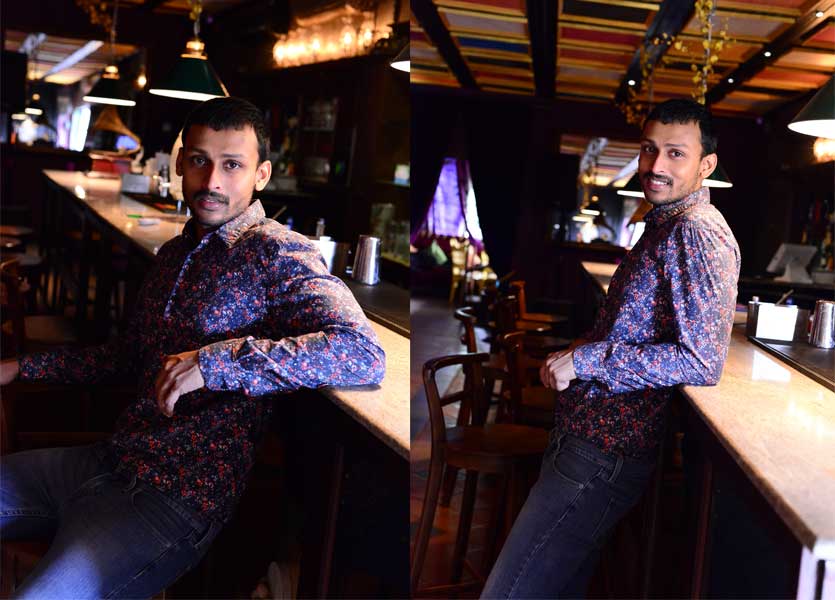 This is my night out look. I'm wearing a pair of skinny jeans from ASOS and a long sleeve shirt by Marcs. I love skinny jeans and I would wear them anywhere. Again, floral prints are one of my favourite trends and this combo together is something I'm a big fan of! To top it off I paired the outfit with my favourite pair of Nike sneakers.

LOOK 4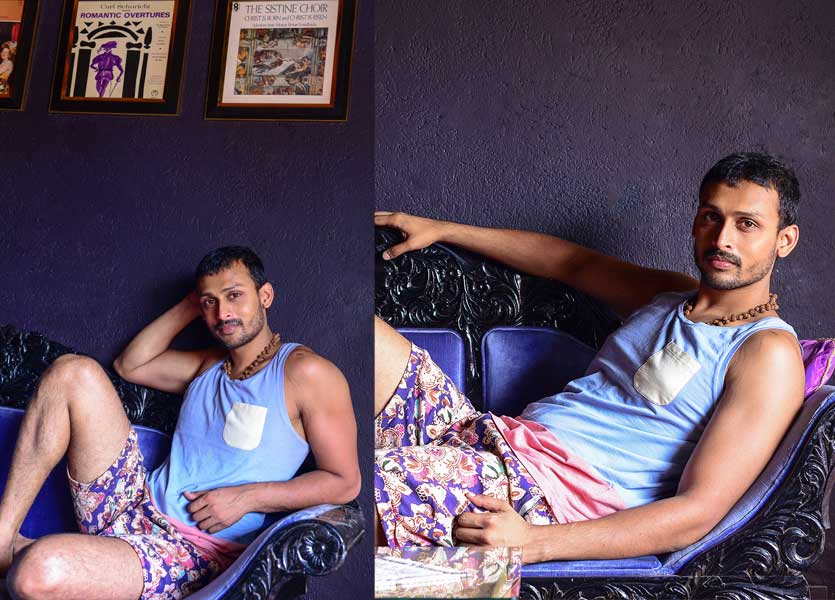 So this is a very casual look. Just a pair of shorts and skinny from Forever21. I love bold prints and if I am wearing a top or pants that has bold prints I match it with something simple. Right now I'm wearing slippers with the outfit because well, given the choice I would wear slippers everywhere!
LOOK 5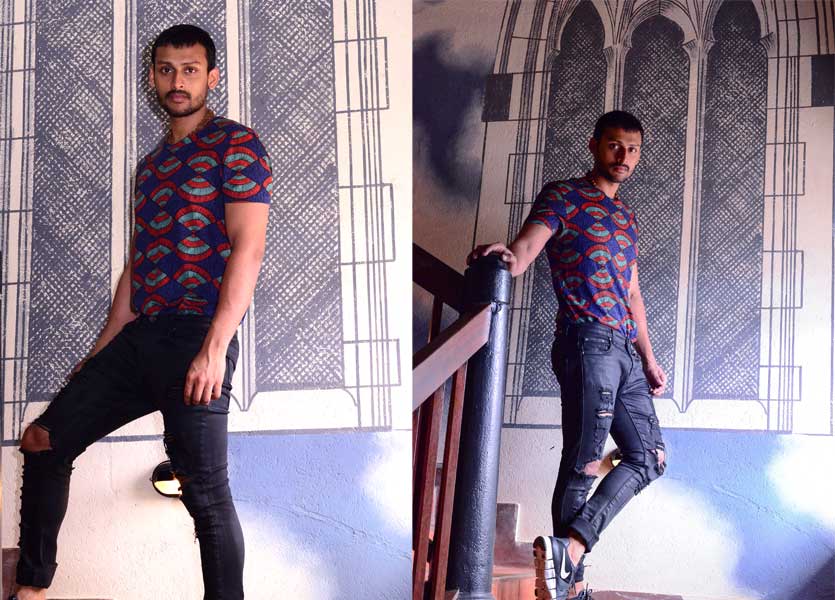 This is a day and night look. I'm wearing ripped jeans by True Religion and a Zara t shirt. And because I've recently got into wearing trainers a lot I'm wearing a pair of Blade Nike Trainers with it.
---
Style Role Model : I don't think I really have any fashion role models but I think Kanye West and Jaden Smith are super cool and I love that they are breaking stereotypes of how we are taught men should dress.

Favourite Colours to Pair: I'm a big fan of bizarre pairings because I always mix and match.

Go To Outfit: Skinny Jeans, comfy t-shirt and slipper or sneakers

Style Must Haves? Nice underwear and perfume because sometimes that's all you need!

Style - Tip: I use hair products and L'Oréal Hair Mud is my go to when I have long hair!

Style Nos: Don't try too hard and don't overthink the common style rules. If you feel comfortable just wear it!


Pics by Kanishke Ganewatte