Smart and sassy, diminutive, Jaish is the designer behind the Aashkii label. Known for her flamboyant colours, styles and designs, for Jaish colour is everything. Her new collection Seasand is a departure from her usual colourful vibe but yet she remains true to her design aesthetic as she unveils a collection of linen wear that is effortless chic and cool in a range of flattering silhouettes.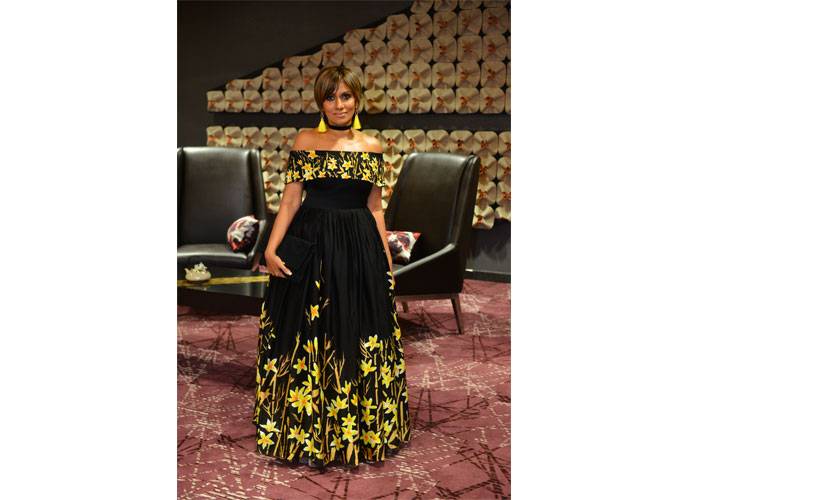 What made you embark on a career in fashion?
I've always had a knack for fashion from curating my own wardrobe as a professional stylist would, to collecting designer pieces and even creating my very own bespoke pieces. Friends and family would approach me on different fashion related queries be it helping them out to create an outfit or to maybe sharing my knowledge on one.
Describe this new collection?
Raw and boundless as the shifting sands under the warm island sun, yet effortlessly cool SEASAND by Aashkii is for someone who keeps pushing the envelope and likes to keep it busy. For the grounded maverick in all of us this linen-wear label will feature a divergent collection of silhouettes and cuts of great quality.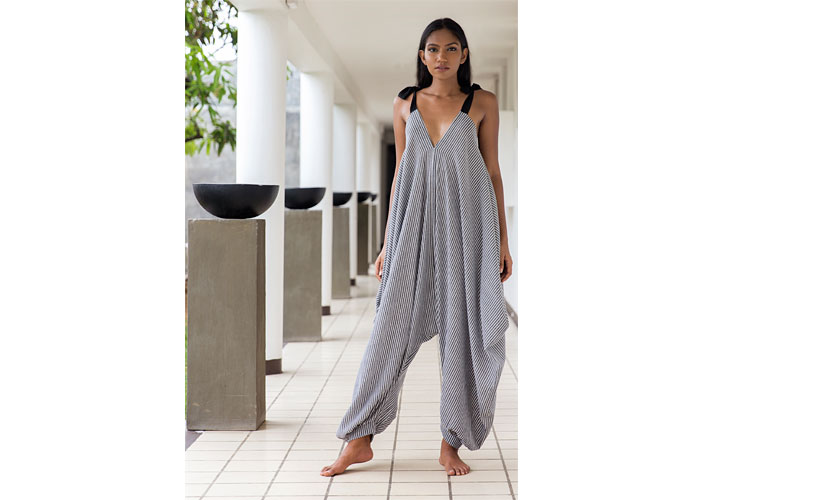 How long have you been a designer?
I've always been designing for friends and family as long as I remember. But I started retailing my designs almost six years ago.
What inspired this collection?
My inspiration has often been derived by a global mood board and my backyard which is this lush island that I call home. But SEASAND as the name implies is inspired by the stunning shores of Sri Lanka. The constant switch between the serendipity and serenity of my island home and its beautiful beaches is something that has always had me in awe and I only hope to translate this through the collection and its chic attributes.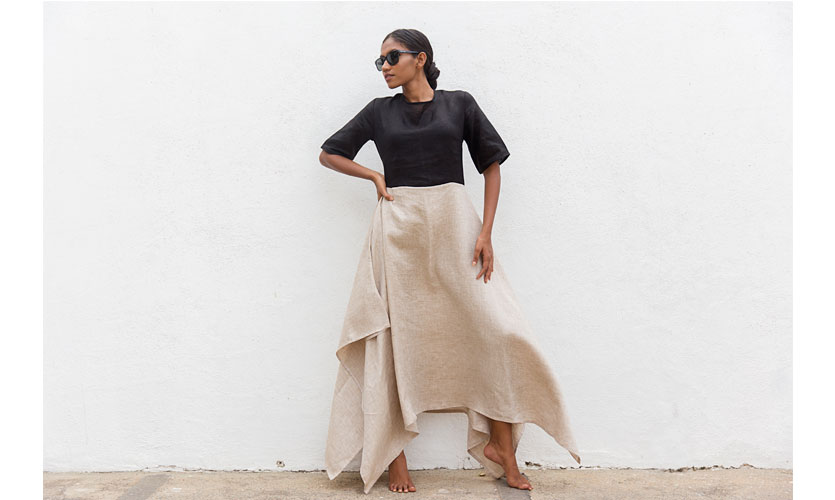 What are the challenging aspects of running a fashion business in Sri Lanka?
Sri Lanka has great potential for local labels than it did before. Keeping my team motivated to accept that reception and this new fast paced environment is a challenge that I am facing at the moment.
Where do you retail your stuff?
At Aashkii No1, Maitland Crescent, Colombo 7 and at The Design Collective store at Stratford Avenue, Colombo 06.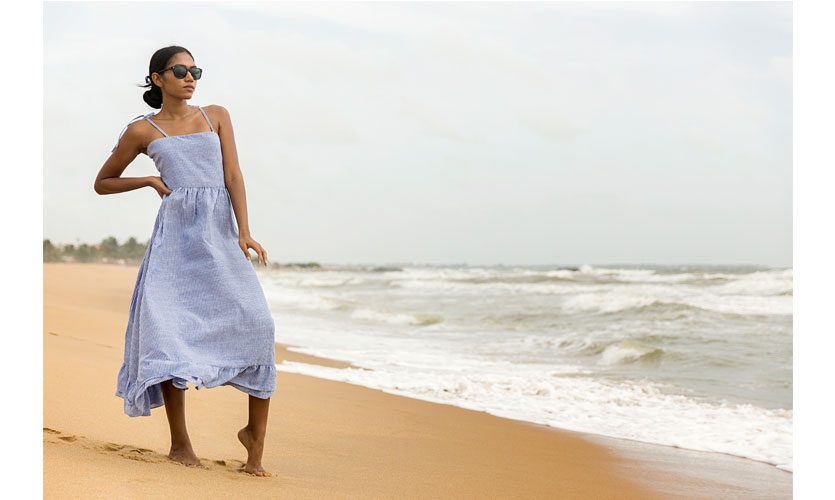 What is your top fashion tip?
Stay elegant, stay simple but moreover stay the way you are. Your dress sense should define you and not another.
Where do you like to shop in Sri Lanka?
Hikkaduwa.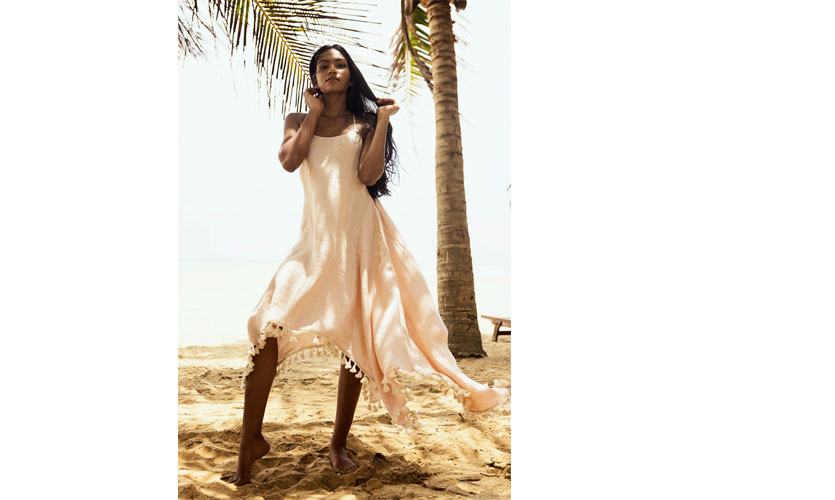 Why the transition from evening Glam to Beachwear?
SEASAND is not restricted to just beachwear but is also chic linen-wear that has the versatility to be styled into evening Glam.
Fashion prediction for the next season?
I feel like tassels are making a comeback. Not just as embellishments but also as jewellery. I've started to incorporate tassels into my designs and also use them as an accessory in my daily wardrobe.