Ramona Jayawardena is known mainly for her prowess in the fashion industry but her passion for fashion also trickles down into the delicious food she makes. Although she doesn't have a restaurant or caters at the moment, she explained,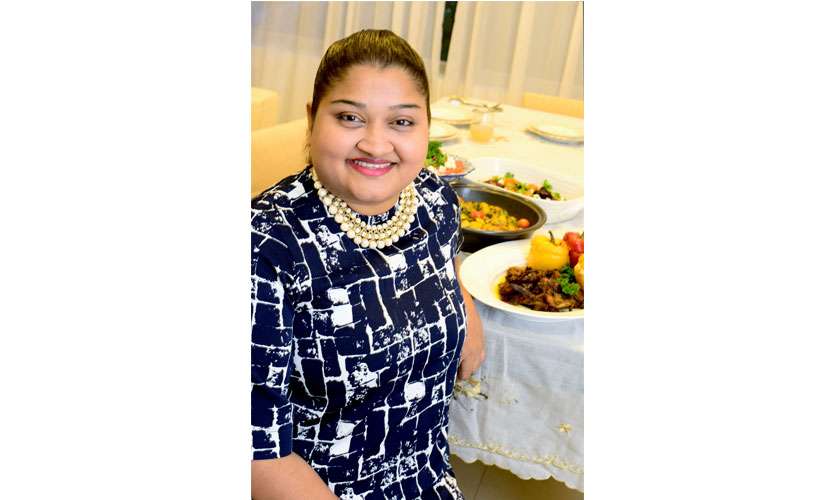 "It's a future endeavour and when the time is right I will open up The Dining Room by Ramona Oshini."
Ramona added that she has got a lot of positive feedback from friends and family who love her food and after she cooked for us last week we hope that The Dining Room by Ramona Oshini will become a reality soon. Here's a sneak peek at what the future holds...
Food (5 stars)
Ramona whipped up a delectable meal for us which included a simple Salad with Seasonal Vegetables which consisted of slices of Beef Tomatoes, Avocado, Pomegranate and Feta all married together with a squeeze of lime.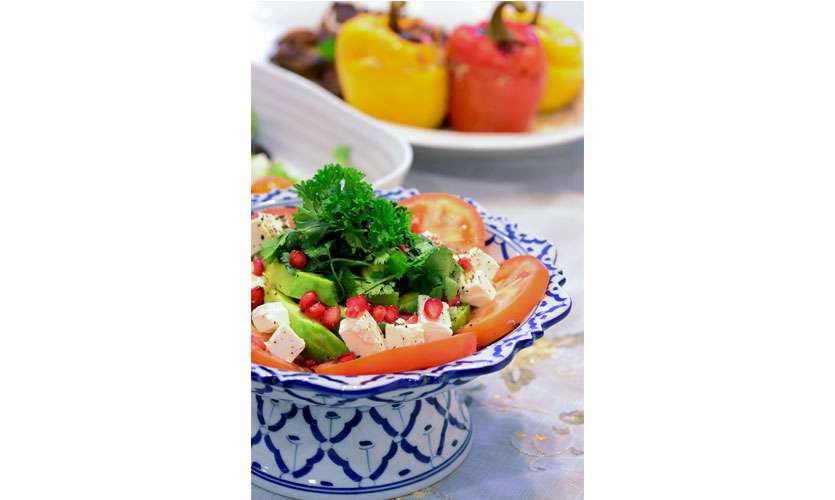 Simple flavours and ingredients seem to be the highlight of her dishes like the Roasted Vegetables. The dish contained cute Baby Beetroots, Sri Lankan Pumpkin, Feta, Pomegranate and Salted Egg. The beauty of this dish is how the mellow notes of the roasted vegetables blend so beautifully with the sharp salty tones of the salted egg (she makes the salted egg from scratch!)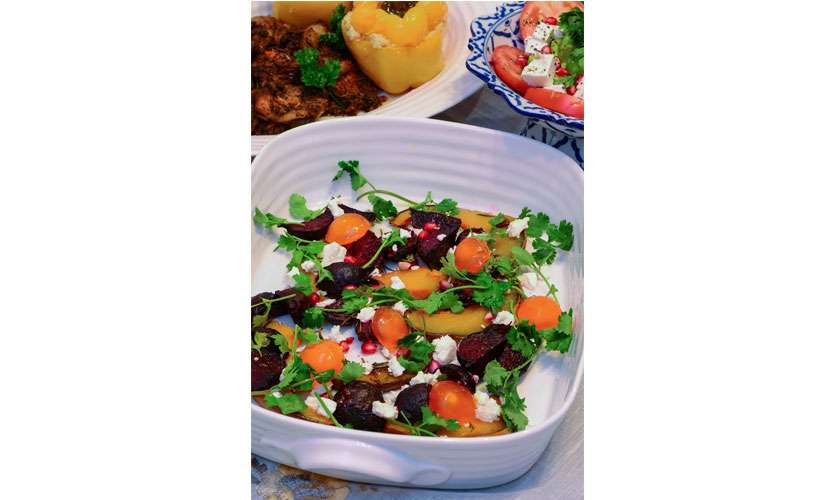 Stuffed Roasted Peppers were also on the menu that day and consisted of Cous Cous with Mushrooms, Onions and Sultanas. This went so well with the Chicken Tajine and Pork cooked with Date Chutney and Cumin.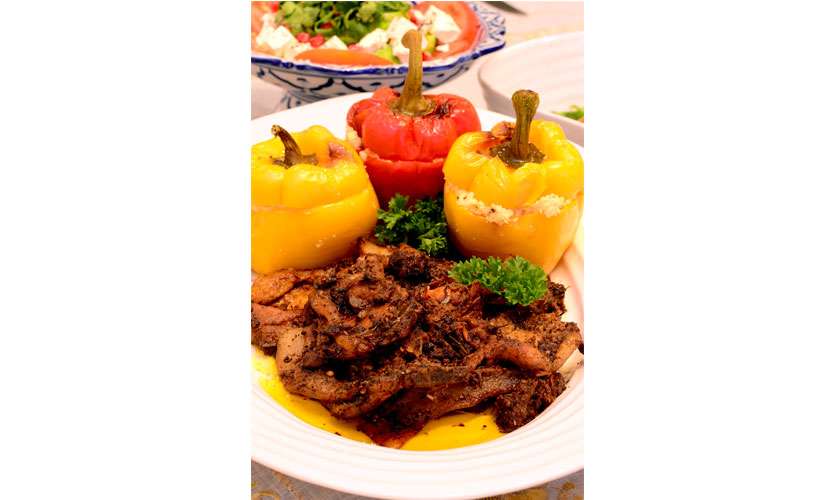 The chicken had a zesty gravy in which lunu dehi or preserved lime was used instead of preserved lemons while olives and tomatoes also added delightful notes to this already mouth-watering dish in which the chicken was so tender and juicy while the warm earthy notes of cumin coupled with the sweet date chutney made for a stunning dish which complemented the pork so well.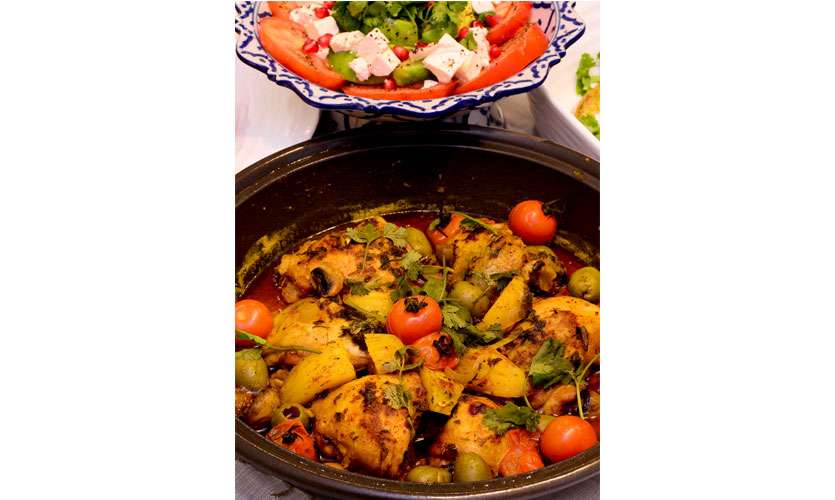 We were quite stuffed, but Ramona had prepared a simple dessert for us – Mango Curd Pudding which added the perfect finishing touch to our evening. The dish contained stewed mango as well as fresh mangoes and strawberries.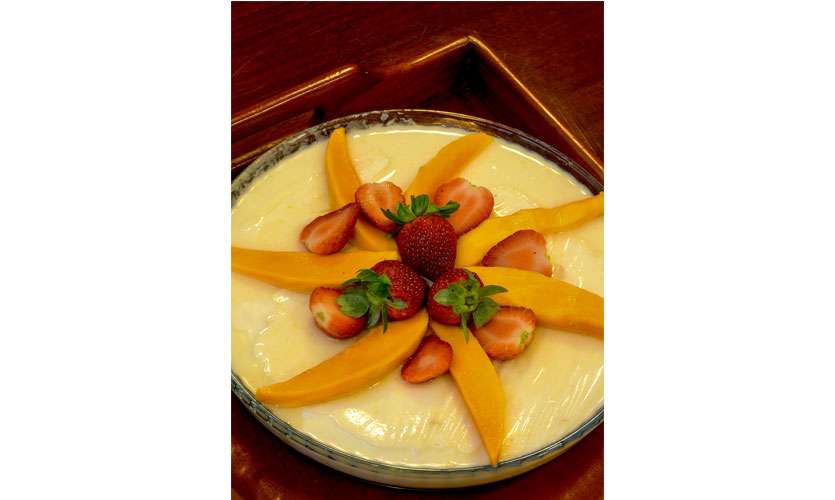 What we recommend: Pork cooked with Date Chutney and Cumin and Chicken Tajine
We were lucky enough to try out Ramona's delectable food and she's more or less on a test run before she opens up her diner in which she hopes to have intimate dinners. The ingredients she uses are of high quality and she handpicks what goes into her dishes so you are bound to be in for a treat when The Dining Room by Ramona Oshini opens its doors.
Pics by Kanishke Ganewatte