Overall rating: Good/3.5 stars
Around a month ago, Urban Kitchen or UK located at Arpico Hyde Park armed with a new layout and a more open concept started the Weigh and Pay system which means you only pay for what you serve at their lunch buffet. The Weigh and Pay concept aside, they have a beverage counter, a dessert bar and a sushi bar with a sushi belt – Poppy Hana.
The idea of the weighing and paying for your food came about because Faizal Sherifdeen who has taken over Urban Kitchen from the previous owners realised that a buffet results in a lot of food going to waste. It took six months of research and a software system to get his idea going and the result is what you see today at UK.
Atmosphere – 4 stars
The wooden interior along with the chilled out vibe makes it a cool place to hang out and dine.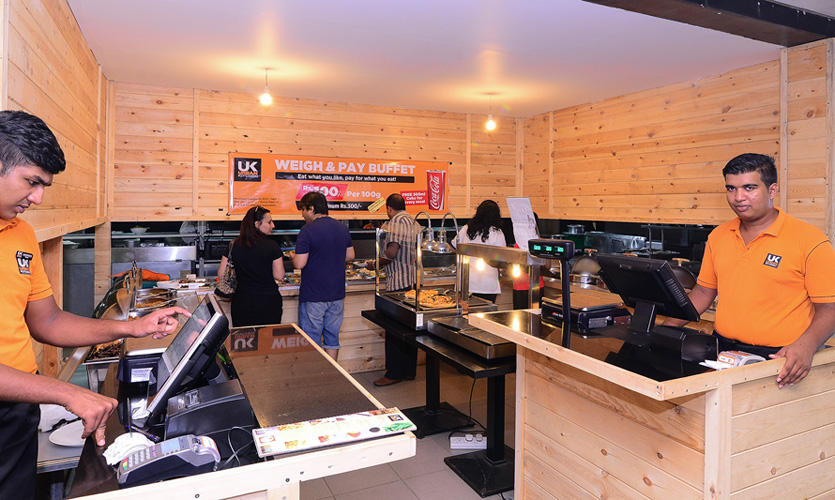 Taste and value for money (Weigh and Pay) – 3.5 stars
The lunch buffet has quite a large selection (more than 20 items) of food including Sri Lankan, Chinese, Japanese and Italian food (which includes deep dish pizzas). So the Weigh and Pay concept, as the name suggests – you serve what you like (there are certain conditions on meat items) and get it weighed and then pay for it – that of Rs 100 per 100g of food and along with this you get a free 300ml of Coke. You tend to get carried away as there is quite a lot to choose from so be mindful when you pick your food as you will pay for how much your food weighs!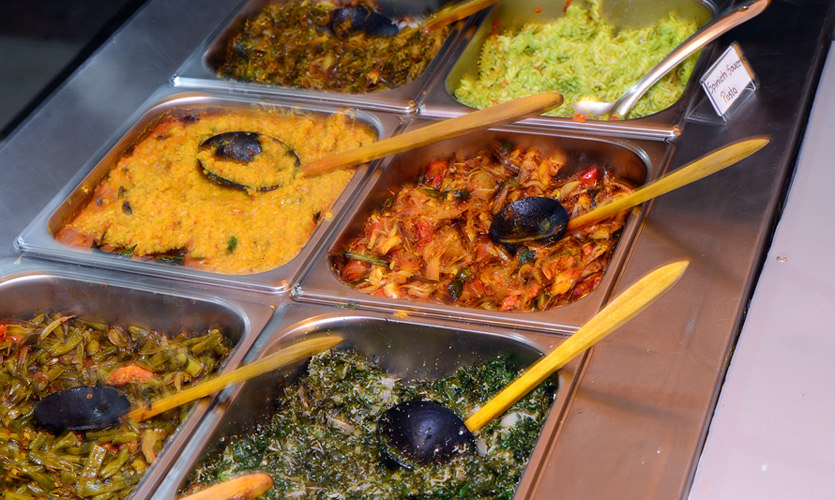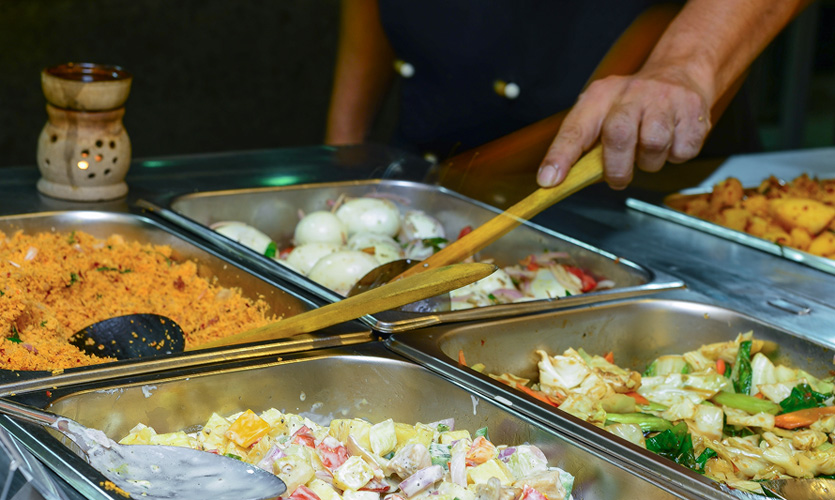 Taste and value for money (à la carte) – 4 stars
The buffet aside, you can order off their extensive menu which includes Indian, Chinese, Japanese and Thai food as well as Sri Lankan food, Hawker food and even a number of Mediterranean dishes. They also have a pretty decent kids' menu.
We tried out the Sushi Doughnut (Rs 700) which was sushi but as the name suggests it is shaped like a doughnut and depending which meat you go for (we went with Tuna) there are little slivers of tuna inside. A delicious dish no doubt while a portion is more than enough for one person.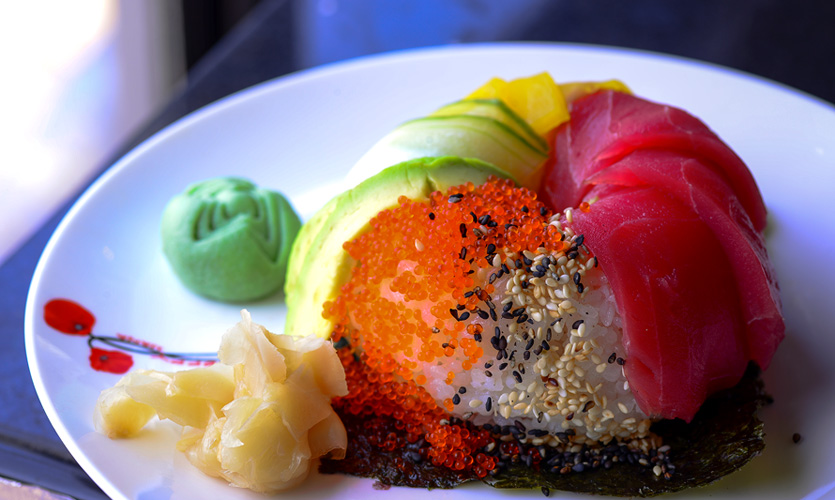 We also dug into their Chicken Teriyaki Bento Box (Rs 1,650). The box contained delicious fillets of chicken drenched in a yummy Teriyaki sauce while the vegetable tempura was delicious too. The box also comes with a side of Miso Soup and salad.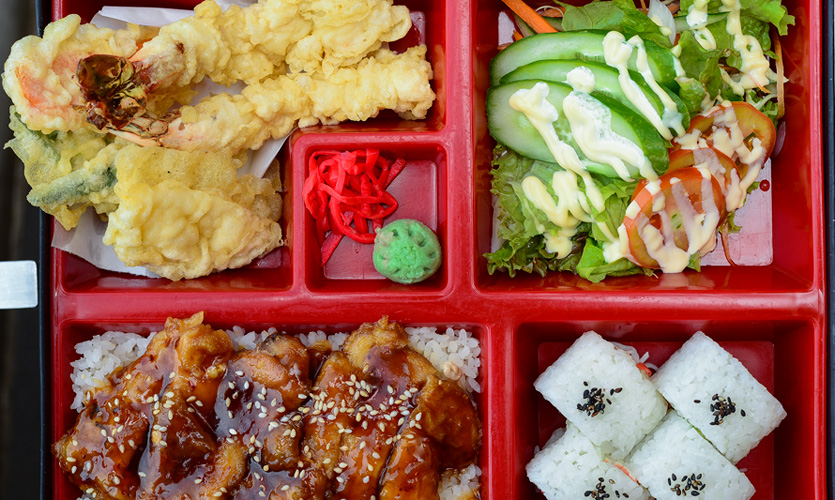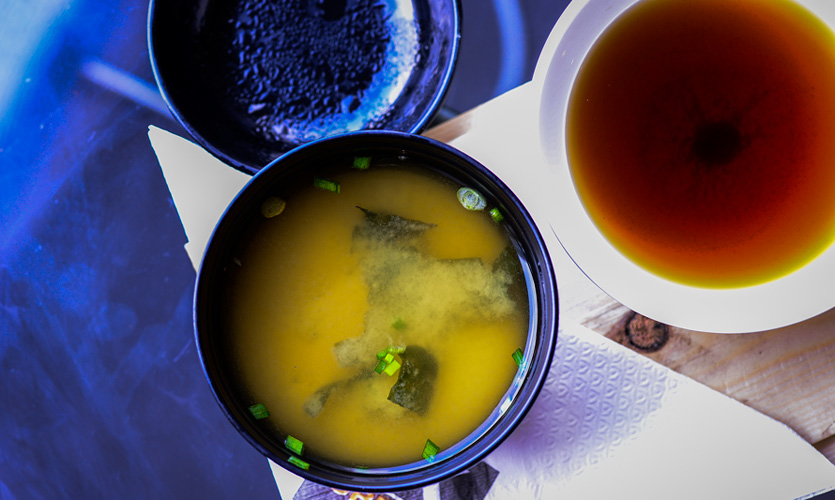 Loaded with cabbage and other vegetables along with tiny chunks of chicken UK's Okonomiyaki or Japanese Pancake (starting at Rs 850) is one filling dish.
We also tried out their Sizzling Hot Plate (Rs 1,400). In terms of flavour it was quite average while the meats were a bit over cooked and hard.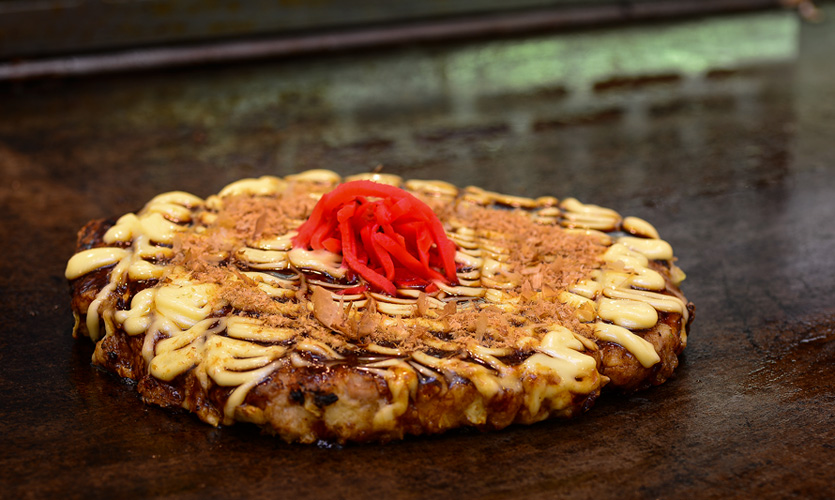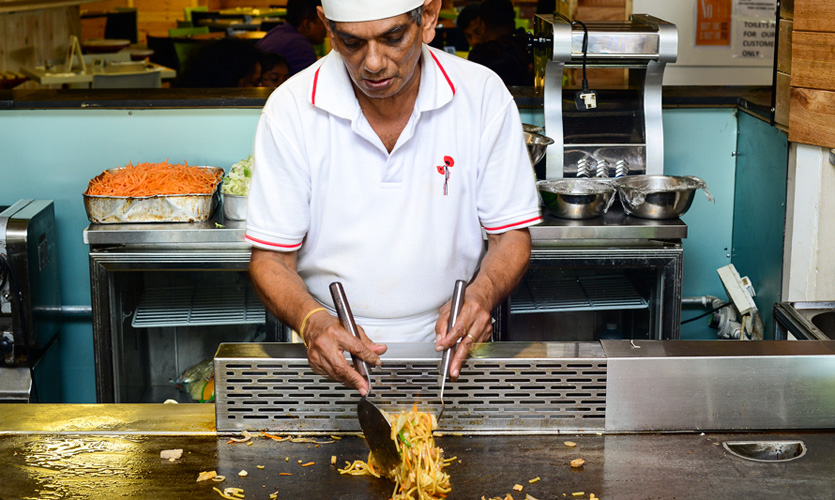 Taste and value for money (desserts) – 4.5 stars
Even though there are cakes and puddings available at the dessert bar we opted for their Home-made Ice Creams (Rs 350 – Premium and Rs 250 – Classic) of which the Belgium Chocolate was my pick thanks to its rich deep flavours. We also tried out their refreshing Snow Ice (Rs 450 per cup) which is a fun dessert to have as it is more fruit based and you can go with popping juice balls or popping boba as a topping.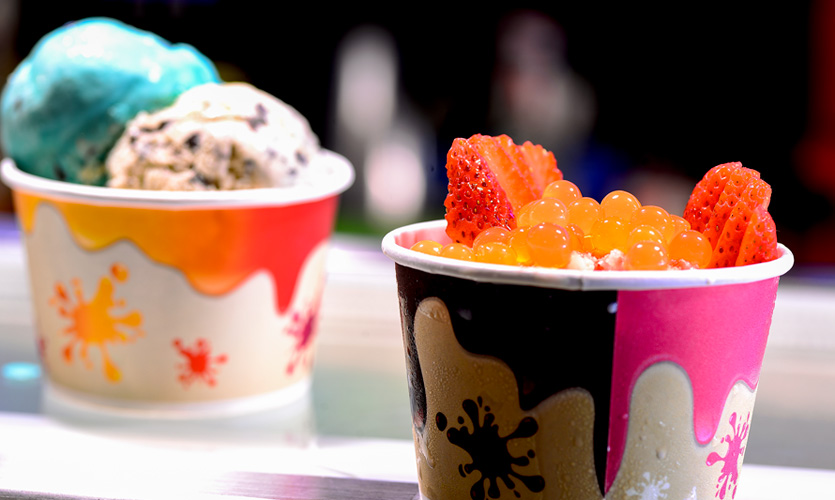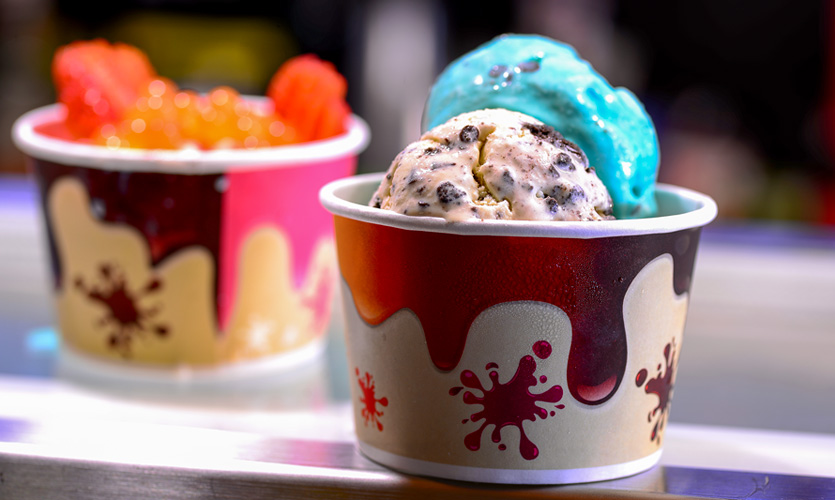 Friendly staff – 4 stars
The staff is cheerful and friendly.
Parking – 5 stars
There is plenty of parking.
Cleanliness (Bathrooms) – 2 stars
Even though they contain the necessary amenities, the bathrooms are stuffy and a bit dilapidated. But I was told that the toilets will be completely redone in the months ahead.
Cleanliness (Restaurant) – 4 stars
The restaurant itself is pretty clean.
Notes:
-Rated Best Tourist Friendly Restaurant in Colombo (A Grade)
-The ice cream is priced per scoop
-As mentioned, be mindful when you serve as you pay for how much your food weighs
Hours of operation: Lunch – 11am to 4.30pm and Dinner – 4.30-10.30pm (Monday to Sunday)
Tel: 011-573-2732
Facebook: www.facebook.com/urbankitchensrilanka/
Address: Arpico Hyde Park

Pics by Kanishke Ganewatte