Today on the Buzz, I feature Romesh Atapattu who is at the pinnacle of the hair and beauty industry. A multi-award winning Romesh has been a regular face at Saloon International UK for the past 15 years, and he has more than 20 years of experience in the industry to offer his valued clients.
"Beauty first" is the philosophy that Romesh stands for. Up to date with all modern styles and trends, Romesh heads 3 successful saloons in the heart of the city, and working in many local and international fashion shows over the years has opened many avenues in bringing new trends to the trendy Sri Lankans back home. This month Romesh has a show in the USA, and he will be the only hairstylist and beautician to work on the Lanka Fashion Week in New York.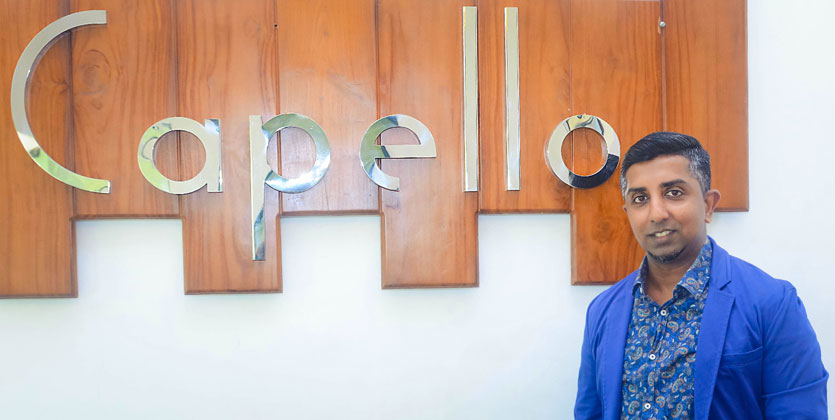 Tell me about the fashion show in the USA.
The show in the USA, is the Lanka Fashion Week in New York. It'll be the first ever Sri Lankan fashion week in the USA, and it will be held at the Hilton Garden Inn.
What are the looks you are hoping to work with for the show?
I have not decided yet. The organisers haven't told me yet, but I would love to keep it edgy and new as the fashion market now is looking for innovative looks.
How does it feel to be the only Sri Lankan to be chosen for hair and makeup?
I'm privileged to be the hair and make up artist for the show. Also, I did a fashion show in New York in 2014. That was a single day show. But this time, it's a week of fashion, so I can play around with more looks.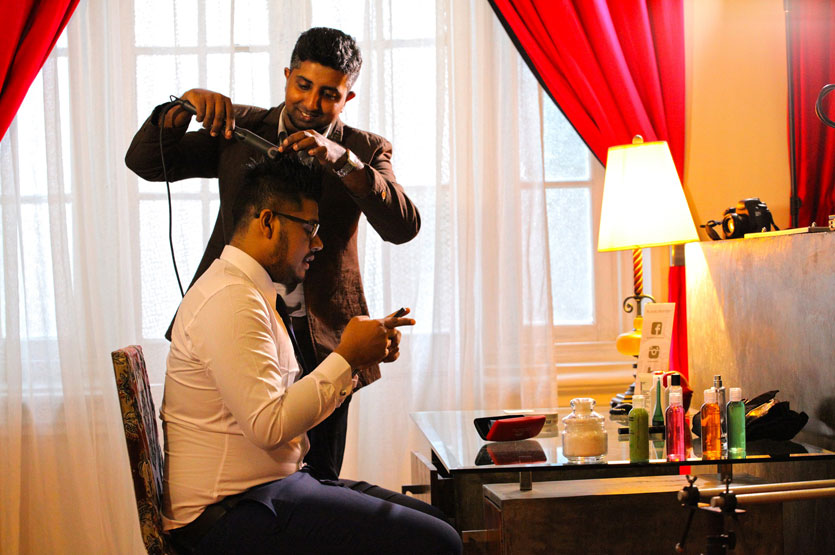 What's new for the salon?
I'm planning to go for more shows this year. Also, as we have branched out to dressing brides and consulting weddings on an international level, I will be working with brides from London and Norway, and represting Capello in a hair show in London this October (Salon International) and Italy in September.
Who are the other participants from Sri Lanka to be featured in this show?
We have designers from Sri Lanka namely Brian and Kamil, and Amilani and Melani from Melache.
---
Buzz with Danu - Lewie Diasz
This week on the Buzz, I also speak to Lewie Diasz, a marketing evangelist who was awarded the Fellow status by the prestigious Chartered Institute of Marketing and has been widely recognized for his teaching and research in Strategic Marketing and Business Strategy. He is now taking big steps in his field, as he is launching Sri Lanka's first management book to be published in the UK & USA, and this book is the first of its kind, complete with international commendations to be launched.
As the big day is up next week, I had a chat with him on the process and what this book has to offer.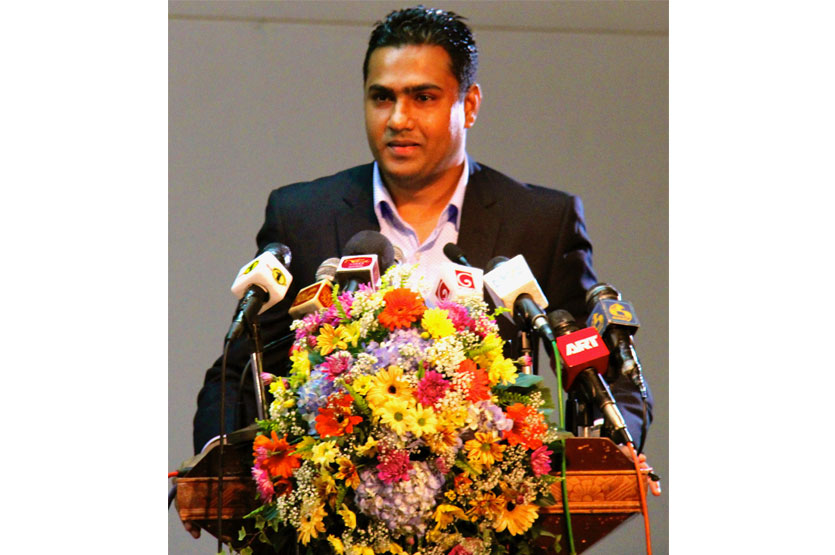 It has been 4 years since you launched Strategic Marketing! What's special about the new book?
It is a book on Business Strategy featuring local case studies intended for readers in the academic, professional and practitioner markets who would require an updated understanding of the scope and depth of marketing and business strategy.
How long did it take for you to craft this?
4 years.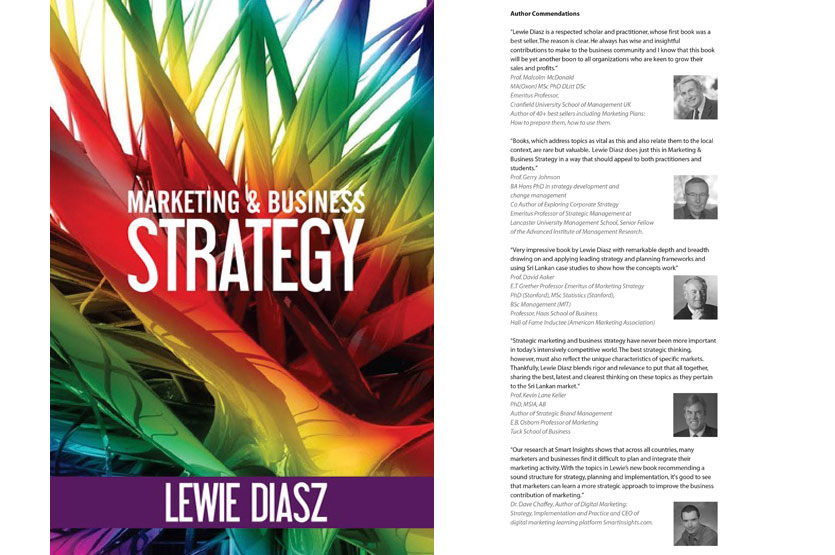 Where will the event be held?
It will be held at the Sri Lanka Foundation Institute, Colombo 7 on the 19th of June at 5:30PM, amidst a select gathering from the corporate sector.
Have you had any endorsements or reviews for the book?
Prof. Malcolm McDonald from the Cranfield University School of Management UK, Prof. Gerry Johnson, co-author of the world famous book Exploring Corporate Strategy, and American Marketing Association Hall of Fame inductee Prof. David Aaker are a few who have reviewed the book.
What do you plan to do next?
I have begun co-authoring a book with an eminent international author with the intention of publishing a book in USA and UK in 2019.