Today I take up 80s rock for the shoot. I loved her collection on the runway at Mercedes Benz Fashion Week Sri Lanka as it was her final year collection. 'Velvet Stardust' was an androgynous menswear collection inspired by the 80s glam rock with inspiration from David Bowie, Boy George, Roxy Music, The Factory - Andy Warhol's Tin Foil Studio, Malcolm McLaren's Buffalo Gals and the 80s Buffalo Culture together with a mix of elements consisting tailoring, outerwear and workwear together with textile surfaces such as sublimation, foil, digital printing, hand knit and machine embroidery.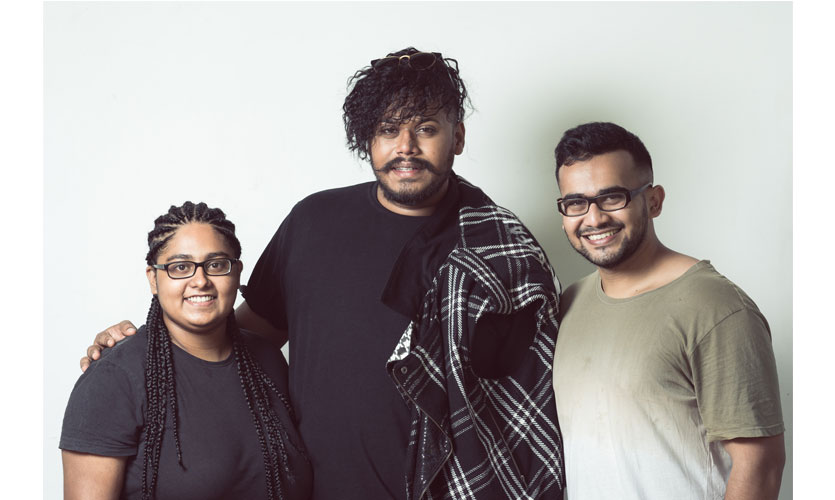 The shoot was fun and here is the very young designer.
1. How was studying at AOD?
Studying at AOD was a totally different experience, I learnt everything from the fundamentals of design to creating my own collection at AOD and there are no restrictions on what you can and can't do. We've always been taught the right way to do what we really want.
2. As many make it their number one choice, what made you take up men's wear?
I've always been crazy about menswear and I would say a very large portion of my work even at AOD consisted of it. In Sri Lanka, I believe there is not enough variety of menswear and I wanted to try out all the possible ways to dress men up and it's somewhat a challenge as it all comes down to attention to detail and the little things and I really enjoy the excitement menswear brings with it.
3. What are the items you have featured on me today?
We featured garments from my graduate collection like The Macleod Trucker Jacket (with multiple patch pocket details, metal zips on sleeve cuff and MacLeod Clan crest embroidered on the right sleeve and red bar tack details), Spiders from Mars" Sleeveless Hooded Jacket with dark indigo denim and oil silk foil printed hound's-tooth printed lined with sublimation printed taffeta, Chameleon Motorcycle Jacket with double Asymmetric Lapels and Knit Rib Panel, Epaulets and Velt Zipper Pockets. Machine embroidery of Buffalo Girls album art on the back of the jacket and the Starman Park, i.e. a hooded khaki parka mix media digital all over prints and Aqua Marine Foil Prints. I also featured my diffusion collection - consisting of Screen-printed, Tie Dyed and Foil Printed T-shirts and Totes.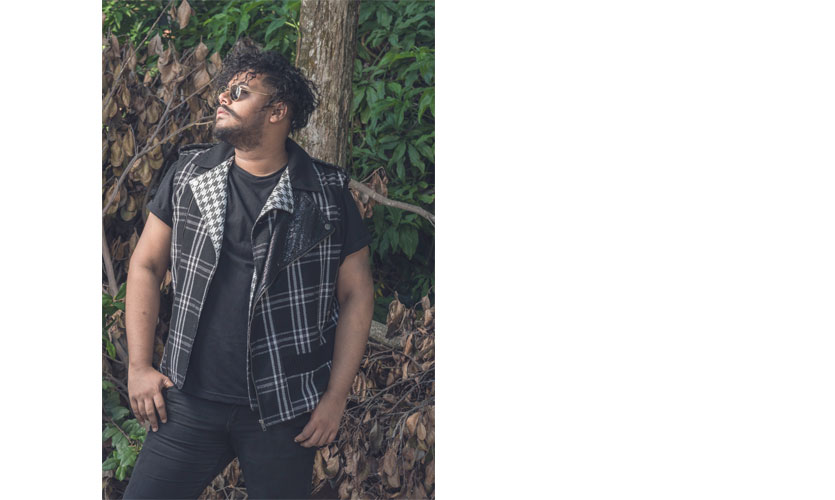 4. You put me in heels for the shoot, tell me the story there?
I wanted to portray an androgynous style with my garments and keeping with the 80s rock and roll, I had to make sure that I stick to the true style of my muse David Bowie. I've always liked the idea of Men in heels.
5. How would you describe your personal style?
When it comes to designing, my personal style is always very androgynous and rock and roll and I always like to use pop culture and music with a retrospective aspect in my designs. I also like to associate myself with street style athleisure.
6. Can you customize designs on request?
I have not done any customized designs yet, but if I do get the chance,I would love to do it.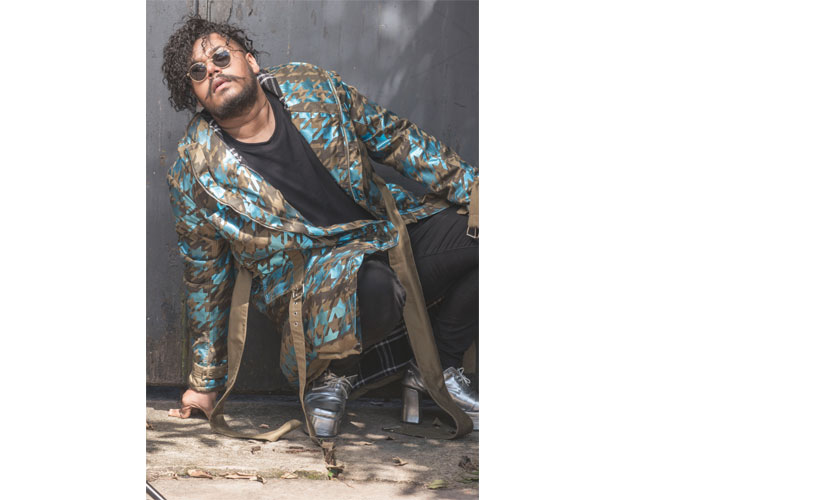 7. Who has been your biggest inspiration when it comes to fashion?
My muse is David Bowie. I always find myself looking for inspiration from designers like Raf Simons, Virgil Abloh, Demna Gvasalia and Marc Jacobs.
8. What has been the feedback for your collection?
Quite overwhelming, as it is my first ever collection and it's always so nice to get positive feedback from people for the work you do. Everyone loved the heels I think.
9. What according to you is a favourite part of being a fashion designer?
Being able to express myself through the form of fashion.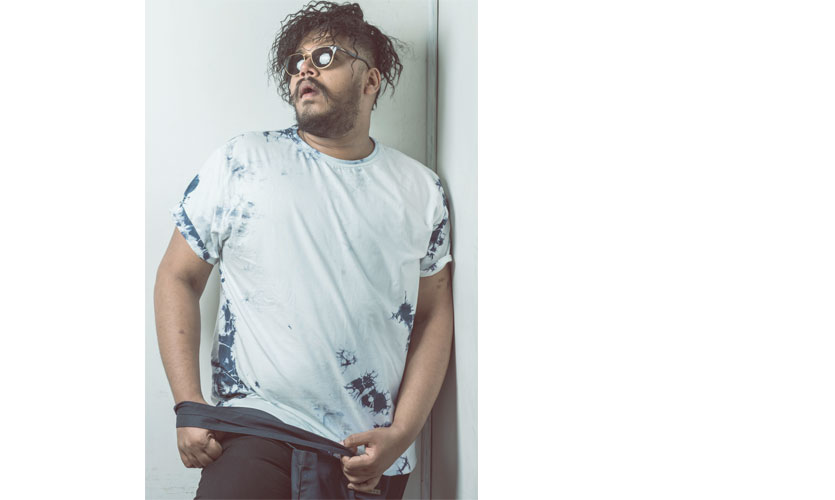 10. What's next for the brand?
As for now I'm working on my t-shirt line and it's a street style diffusion collection that I launched with printed t-shirts and totes at 'Reveal 2017' and I'm hoping to expand that collection with a wider range of garments.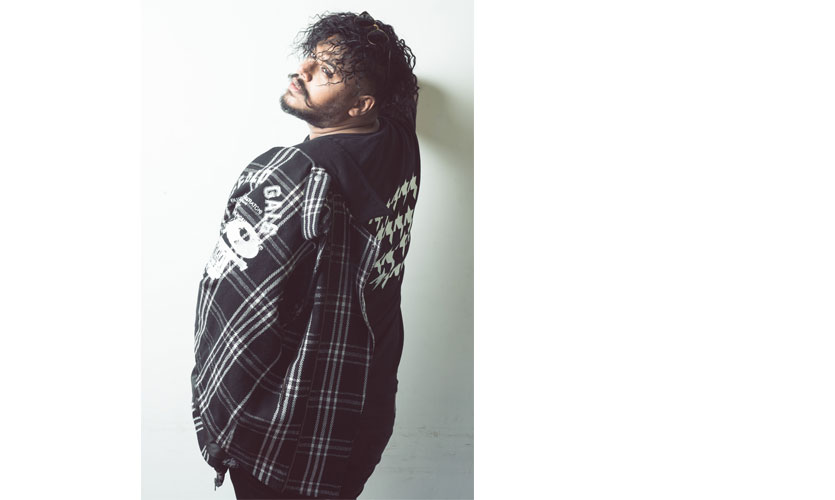 Social Media Handles:
Facebook: Nimna Wickramasinghe
Instagram: @ninmanimna

Designer – Nimna Wickramasinghe
Photographer – X IRIS