Fashionably Danu takes a curvy outlook as we try to beat the Christmas collection in our bellies. That's why silhouettes that flow comes handy in your wardrobe. Double XL has introduced some funky floral shirts which are comfortable and fashion forward. Although it has been happening in women's fashion for a long time, it's only now that the attention has come on men's fashion to embrace the curves. Without a doubt the most important thing in big guy fashion is the fit.
So let's break the stereotypical mannequin fashion and embrace the curves for good. Double XL features everything for a complete look, including leather footwear.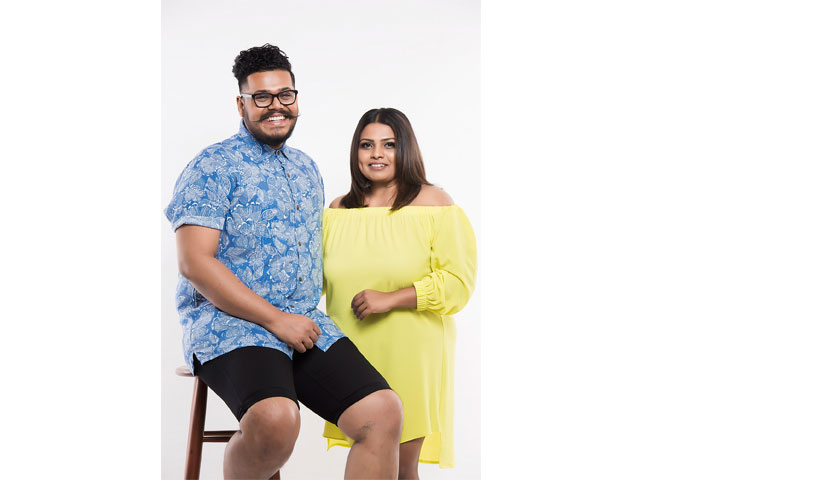 1. What's the BIG trend for the XL market for 2018?
we are noticing a trend in silhouettes this year, our team is incorporating it to fit the local market, as we live in a tropical climate where it's summer 365 days of the year. Our main focus is and should be to design a wearable trend that goes in line with the shapes and figures of Sri Lankan's.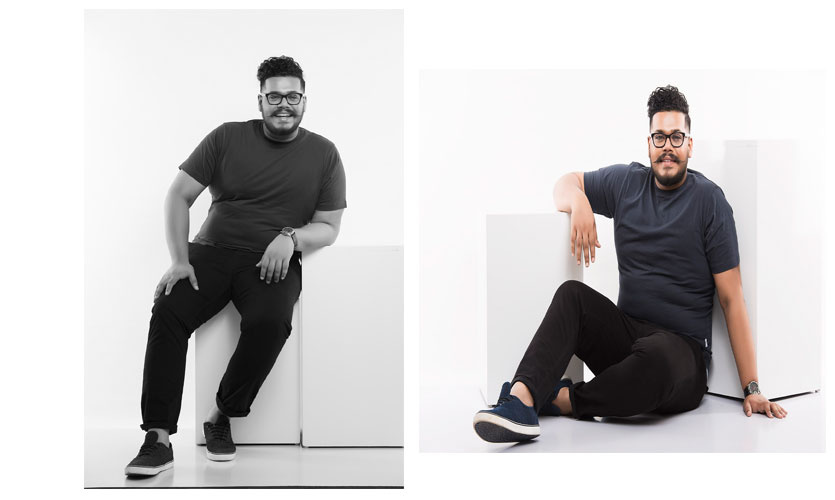 2. Tell us about your new line up of shirts which seems to have an island vibe?
Yes, there is definitely an island/ tropical vibe to our men's shirt range. Island life is not something you can escape from here. We didn't just focus on one segment instead we went an extra step by starting men's accessories, shoes & leather belts. It's exciting to see how men give a lot more attention to their outfits, color coordination and prints in comparison to just a few years ago.
3. The silhouette of the shirts have a distinct look, tell me more?
We hand pick unique fabric options and design patterns that help to highlight the shape and figure of the plus size client.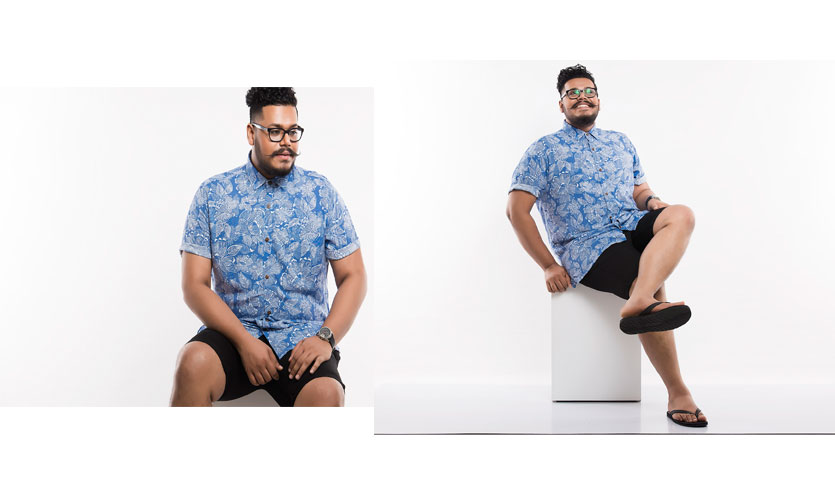 4. What would you recommend from your closet, until the Christmas tummy is tucked in?
Well, most of us carry a Christmas tummy all year round. That is one of the key factors we take into consideration all year round at DoubleXL. But if I were to suggest one, busy patterns & darker shades help distract too much attention to your tummy area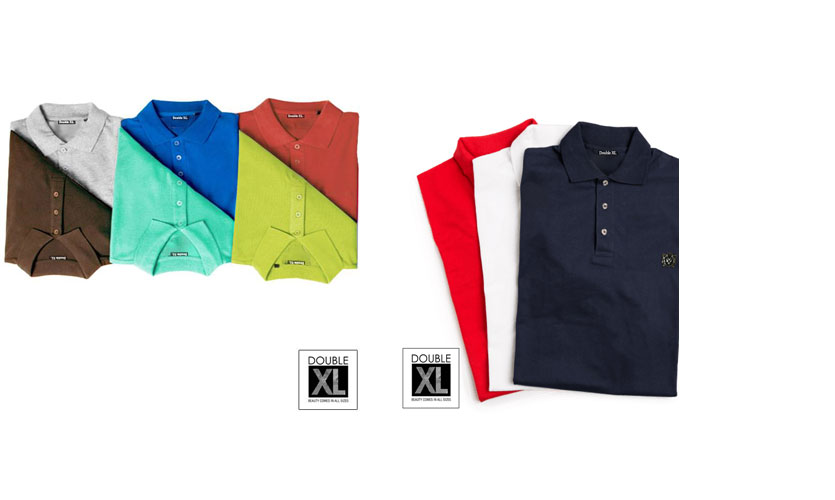 5. What are your hot sellers for men?
Definitely Linen and cotton shirts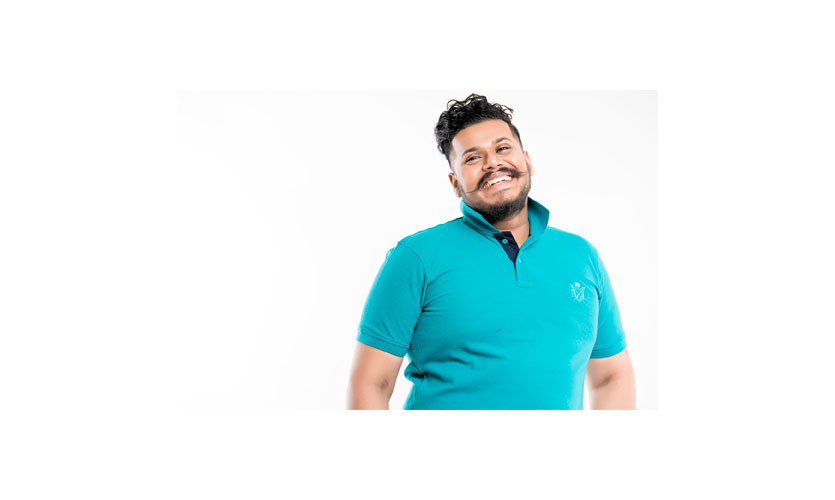 7. Which trends do you follow from the plus size fashion world?
We design patterns and work with a size range that is accustomed to the Srilankan plus size figure. Following a trend would not work with our clientele, for an instance, the average European plus size client is taller in comparison to us also their fabric is more in line with the weather conditions their accustomed to.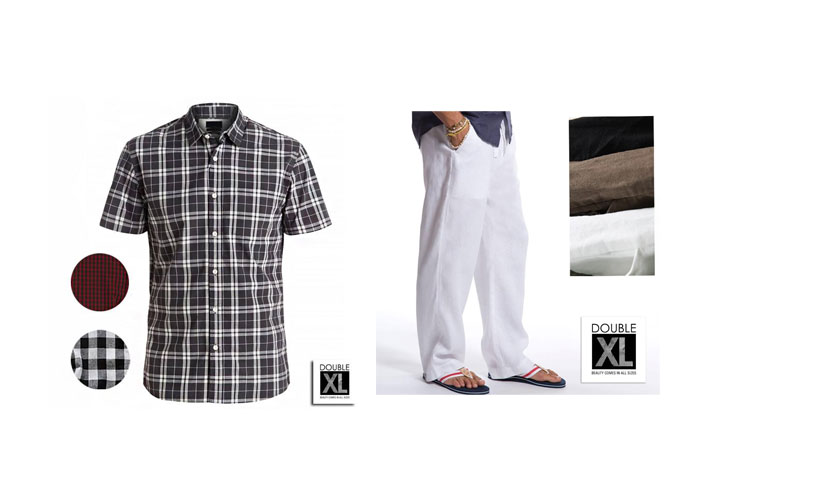 9. Do you design anything specifically for the Sri Lankan body type?
A 100% yes. DoubleXL started on this concept, that we design and cater to our local market.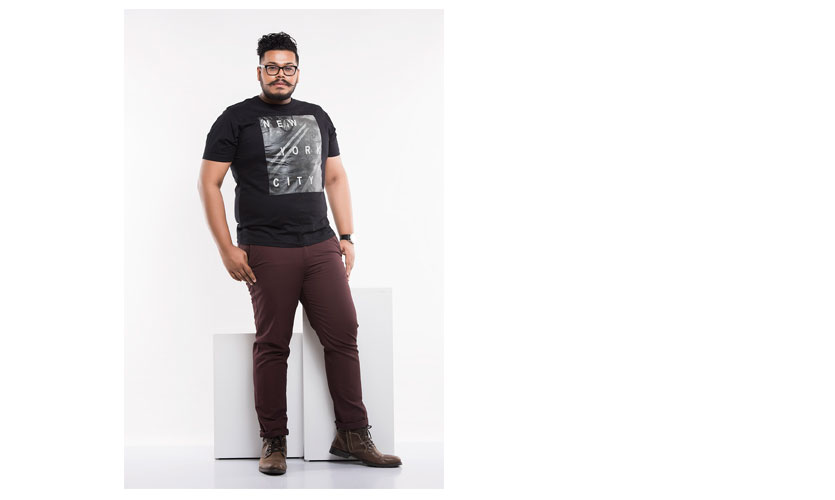 Social Media Handles:
Facebook: www.facebook.com/DoubleXL.lk/
Designer – Adhisha Dahanayake
Photographer – Arantha Sirimanne