Celebrating the beauty of French culture and arts
The sixth edition of the French Spring Festival will unveil from June 14 - July 14, 2017 with elements of music, art, fashion and tourism taking centrestage. The public will have access to music by French DJs and singers along with movies and other performances.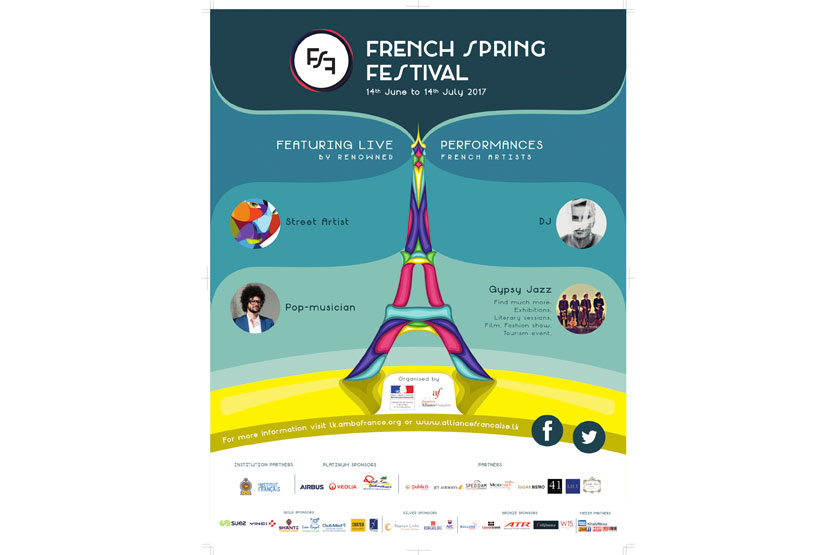 One significant feature of this Festival is that many events and performances will be open to the public. At this year's event, Sven Løve, one of the leading figures of the French electro revolution will perform at 41 Sugar, Colombo. Born in Paris, Sven is one of the pioneers of the rave generation producing 'garage' music - a mix of house, soul, gospel and disco. Adding more glamour to this event will be a street art performance by French artist Alber. He will leave his mark on the walls of Kandy and Colombo. Alber will create three brand-new graffiti at Amaya Hills and Bungalow, Kandy, Alliance Française of Kotte, Colombo and Sugar Bistro (Odel), Colombo. Living in Bordeaux, Alber is a growing in the world of street art. In 2012, he was invited to paint the well-known Oberkampf wall in Paris.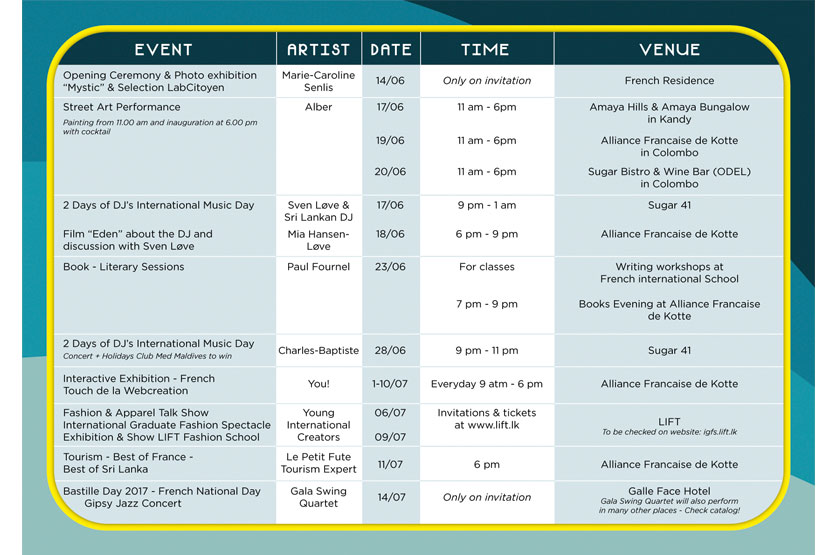 Famous French pop sensation, Charles-Baptiste too will perform at this event, making it even more special for French pop lovers. Charles-Baptiste has already performed in over 150 concerts from prestigious openings to international festivals and worldwide tours. Catch a glimpse of him at 41 Sugar at the upcoming French Spring Festival.
The Festival is organised by the French Embassy in collaboration with the Alliance Française de Kotte and the Ministry of Internal Affairs, Wayamba Development and Cultural Affairs.