To celebrate eighteen years as a pioneering Heavy Metal band in Sri Lanka, Stigmata is having an exclusive concert on 24 March, Saturday at Bar Collective, Liberty Arcade. They will perform not only the popular tracks from their discography of four albums but also some new music that will be played for the first time on that day.


The show will be for a limited number of participants as it is an 'Exclusive Invites Only' show where invites can be received through online registration. A special landing page has been launched where the 'First 200' to register will receive a verification mail which doubles as an Invitation which can be produced at the venue either as a soft copy or a hard copy. The landing page will ask for a name, contact number and e-mail address, which will be added to the guest list checked at the entrance.
This was part of a unique initiative to reduce paper wastage and encourage new means of organising concerts in Sri Lanka initiated by Stigmata.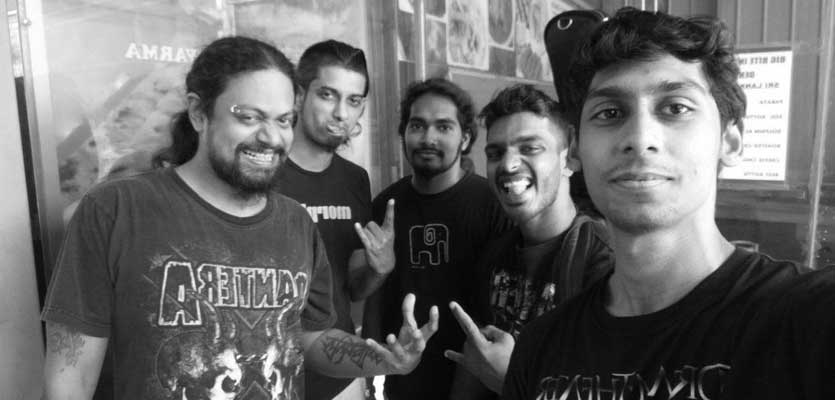 "We were the first group to start promotional activities on Social Media, as we were the first heavy metal band to have produced original work, so it's natural that we want to keep evolving in terms of social responsibility, entertainment and networking so as to introduce fresh means of looking at and carrying out similar events,"
Suresh explained enthusiastically.
Stigmata not only takes pride in having raised the bar, musically, for 18 years for Heavy Metal in the region but for revolutionising how events are organised, how albums are conceived and created as a body of work - from the concept to the artwork, unique merchandise and designs and artwork advocating new marketing mechanisms as well.
"Because of the all-encompassing approach we have when it comes to planning events for Stigmata, we are honoured to have become a part of the creative culture, such as with fashion and merchandise etc.,"
Suresh highlighted.
While they have new music and tours planned for this year, their current focus is to carry out performances mainly in Sri Lanka. They recently became the first band ever to perform an all original set at the recently concluded Royal Thomian Big Match, showing clear signs of how progressively Heavy Metal music has reached masses more and more over the years, due to the bold initiatives by Stigmata.
They also recently had a tour named after them for the first time, in New Zealand, where their local metal bands opened solely for Stigmata; hence touring is sure to be included in their schedules for the latter part of 2018.
To register for your exclusive invite for their 18th year celebratory concert, please visit puresrilankanmetal.com
You can also visit www.stigmata.lk or www.facebook.com/stigmatasrilanka for further information on the event.
By Melanie Senanayake