Celebrating 18 years as the first heavy metal band in Sri Lanka and pioneers internationally as a Sri Lankan heavy metal band, Stigmata is back with a new look, new music, and more shows locally and in other parts of the world. This was all revealed in their exclusive show held at Bar Collective, Liberty Arcade late last month to celebrate their existence for almost two decades as a premier heavy metal group. They performed singles from their discography of four albums along with some new music to an exclusive of little over 200 participants who have been ardent fans, most of whom since the inception of Stigmata.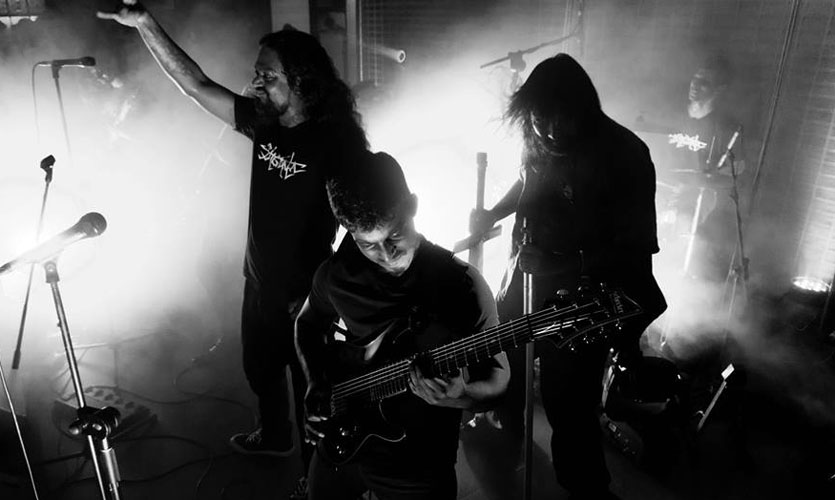 While their show has been a guaranteed success, most of their work is yet to commence with a new single coming out soon followed by an album and more presence locally. Hence, Life Online was able to have a chat with Stigmata just before their 18th Anniversary Show, about their past, present and future, disclosing their thoughts on the music industry, the evolvement of their music, their life plans and of course their all too familiar crazy side that seems a mandatory part associated with 'Stigmata'.

What is the recipe for keeping the band going after 18 years?
Suresh – Someone said to me that we have lasted more than most marriages in Sri Lanka and I said we have lasted longer than most marriages in the world. We have always been interested in creating something that resonates quality music. What we do is expansive musically, and we have never been intimidated to take risks outside our comfort zone. For instance, we had violin and cello on 'The Dying Winter Sleeps' off our 1st album 'Hollow Dreams' in 2003. We had a pipe organ on 'Wingless' off 'Silent Chaos Serpentine' in 2006.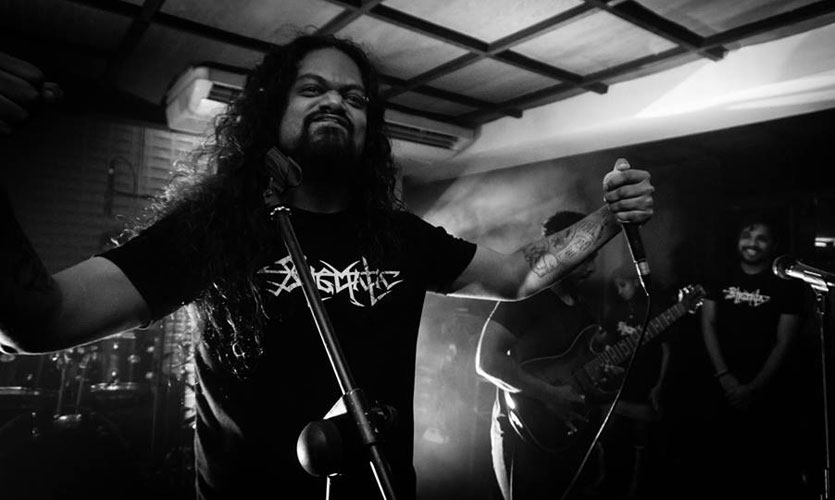 Tenny - With each album, we look at pushing our limits and creating something that is unique and keeps the ball rolling.
How have things changed from the time you first debuted to now, personally and in the industry?
Shafeek – We have more Sri Lankan-ness to our new songs. Our previous albums also had the Sri Lankan touch, but now it's more in a way that it's become a distinctive part of our music. The music Stigmata creates has evolved with time. How we look at the music, how we perform them etc has changed for the better.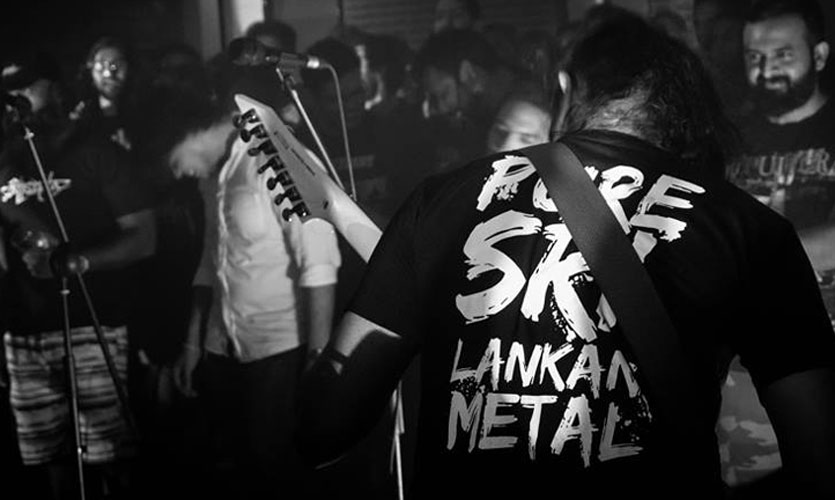 How has your music changed over the years?
Hafzel – The level of complexity of the beats is more now. The music we create now is much more complicated. The music generally created by Stigmata is very difficult to play, we needed to master the art of performing the songs produced by Stigmata. There has always been a Sri Lankan style to our music as well.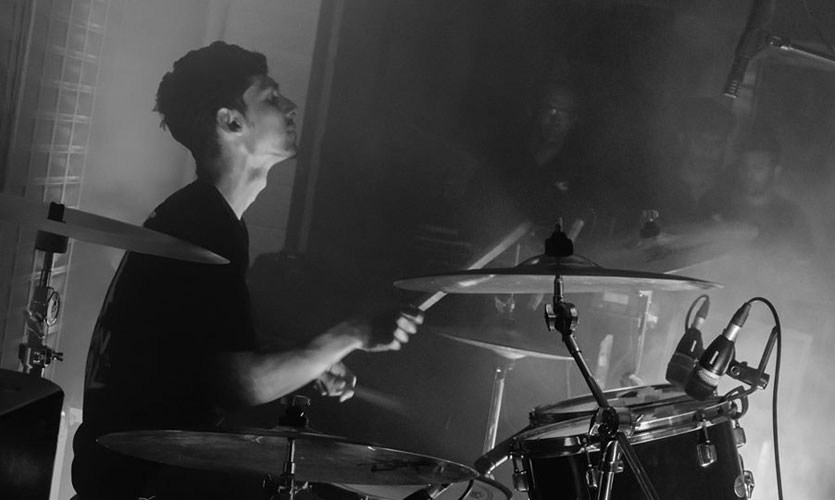 How has people's attitude towards heavy metal changed in the last two decades?
Suresh – People are pessimistic in Sri Lanka. They are lethargic and are of the idea that they are entitled to things without having worked for it. For 18 years, we worked hard to bring Stigmata to where it has come to today. We tried to understand our market and the industry and made use of the tools available to get here. Now with Thisara, Hafzel, and Shafeek, we are in a good place, after seriously lacking for the past few years. We recently performed at Roy-Tho Big Match, the first heavy metal band to perform original music in a big match ever and heard that Andura was played at the Ananda-Nalanda Big Match by another band, showing we have come that far.

What is the best part of living the life of a musician and being in Stigmata?
Thisara – With Stigmata, it is playing their music that is the best part, it has so many variations and is difficult to learn, but it's fun to perform since it's so different.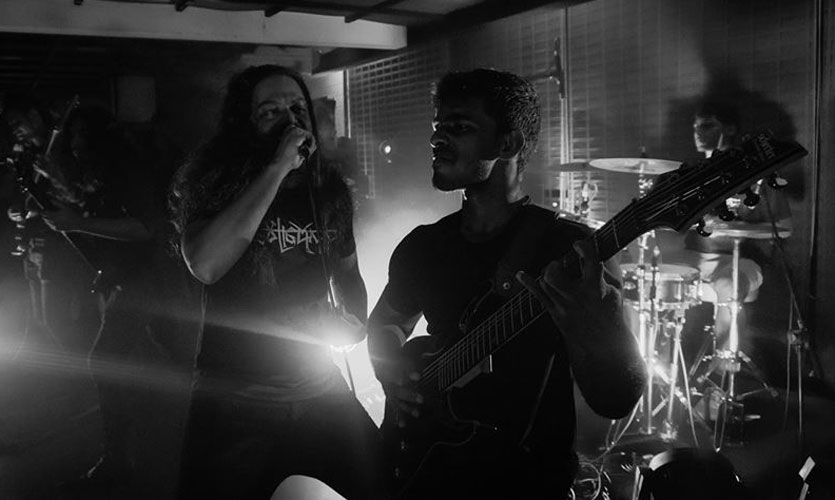 What is the most memorable location you'll have performed in?
Suresh – We have toured Aussie, Bangladesh, India, Malaysia, Maldives (first international band to play an open-air show there), Dubai and New Zealand. In terms of capacity, we had 35,000-40,000 in Bangladesh at the Dhaka Army Stadium and 25,000 in Delhi at the SAARC Band Fest. Melbourne probably was the most memorable show, it was at the prestigious Forum theatre, a magnificent venue. It was a full house, so the Forum was packed to its capacity, around 1500-2000 people. But you never know, our 18th Anniversary show could be the best show ever…
Tenny – Melbourne, yes, we had a full show there and then partied for two whole days, non-stop and we can't say any more about that.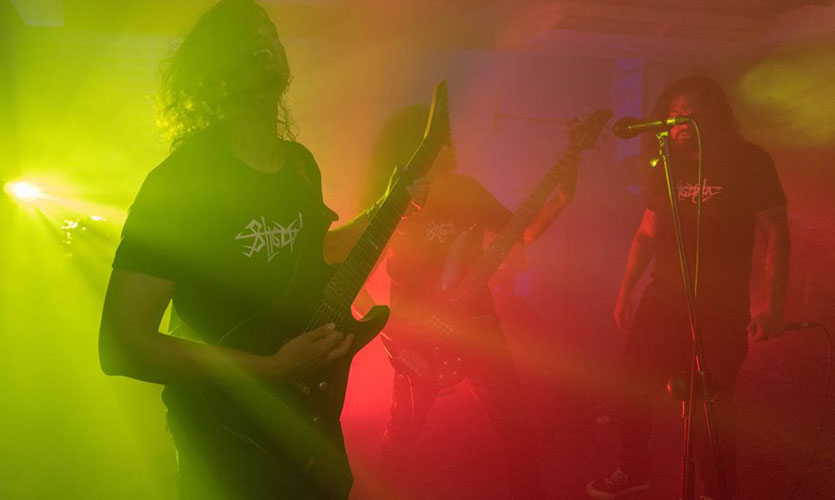 Would you like to collaborate with anyone?
Suresh – We have always featured and collaborated with other artists, fusing Western and Eastern. 'The Ascetic Paradox' featured oriental and a range of eastern percussion and then the song 'Let the Wolves Come and Lick Thy Wounds' featured classical baritone Sanjeev Niles and C.C of Salvage along with the Soul Sounds Academy (Junior) Choir. But we also featured a variety of Lankan percussion and drums, even a conch shell on our 3rd record released via the M Entertainment label titled 'Psalms of Conscious Martyrdom' with keys and string instruments. We featured Jananath Warakagoda on percussion on the acoustic version of 'Lucid' in 2005 (the first local Rock or Metal band to fuse the Eastern n Western styles on an original composition in SL).
We would love to collaborate, like for example with the Colombo Philharmonic, with whom we did have a chance but it never materialized. In a way, we don't go out of the way to work with outside artists since we feel like our music is quite full as it is.
What are your plans for 2018?
Suresh – We are composing and writing new music for what will be our 5th album. We debuted a new tune 'Heavy is the Head that Wears the Crown' at the Bar Collective show, which had a tremendous response. Bar Collective was so happy with the gig that we will be staging the next Stigmata Live at Bar Collective on Sat the 26th May (inclusive of tickets).
We will perform/gig consistently for most of this year. We are playing at Mosh Scream Rock XII on the 21st April. There is a chance we may release the latest singles as an exclusive EP (Extended Play) this summer. The Tours will fall into place systematically once we release an EP or an Album, to coincide with the Tour. So we are looking at the year-end cycle. We will continue to work on new music and will hit the studio in May/June to record a matter of new singles.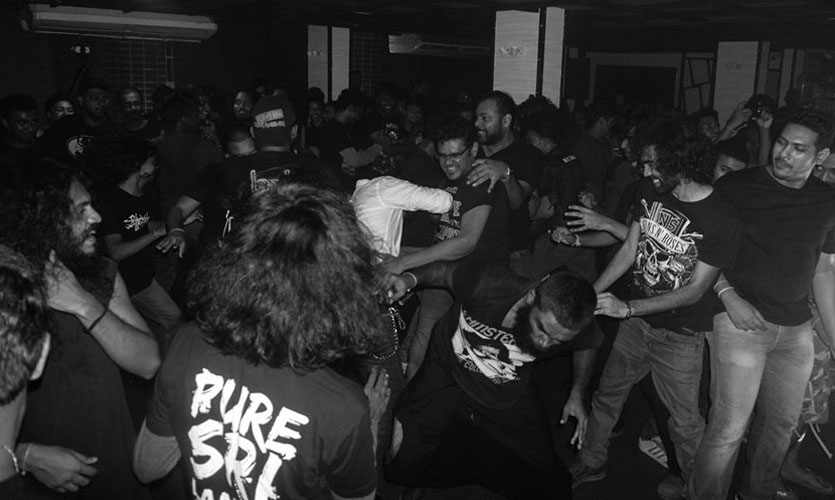 Thoughts on their 18th Anniversary Show held on 24th March at Bar Collective, Liberty Arcade?
Shanjei
It's been a long time coming, but the best is yet to come. Celebrating 18 years with the band was monumental. The show was even more mental. Can't wait for the next one.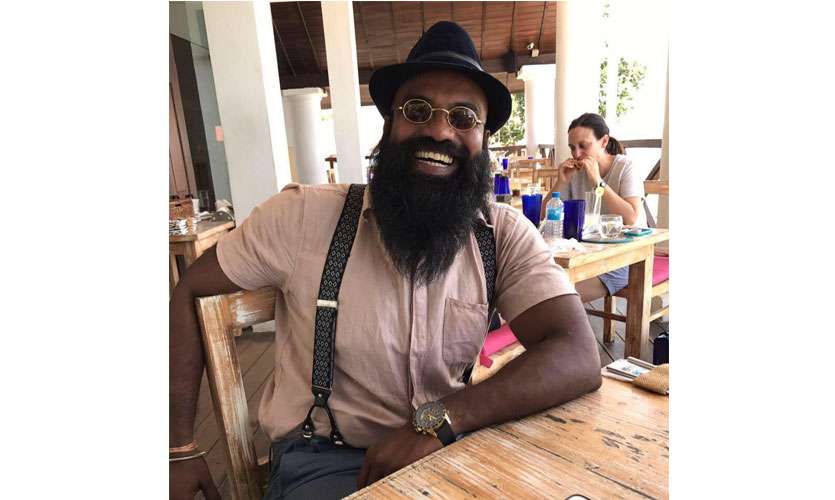 Shehan Wijemanne
It was quite a brilliant show considering there was a major change in the line-up. More than half the band is new with Suresh and Tenny being there from the beginning, so taking that into consideration, it was a really good show. They have a lot of potential. The band chemistry has to develop but that is something that comes with time. Stigmata has a Sri Lankan originality in all their albums, they always bring in a local twist. Even though they were inspired by foreign bands, they always made a point to do their own thing irrespective what other say and that is one of the great qualities about Stigmata.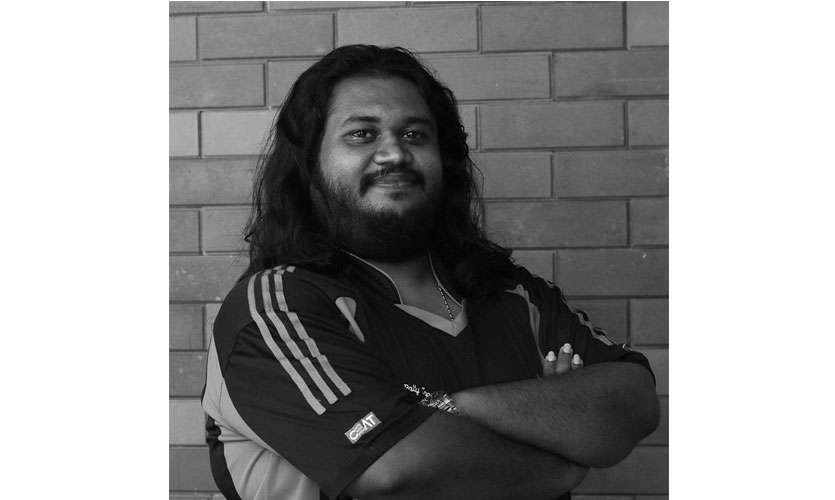 Jacqui Mei
Stigmata! What a journey they're having with their group of talent & unison. Suresh & Tenny, I've known for some time now & having seen them evolve into Sri Lanka's top metal band is awesome. Great guys! Congratulations & well done! I managed to get last hour of their gig, which is always entertaining! The dynamic energy of sound from each musician makes them Stigmata!
Always amazes me watching them do head spins!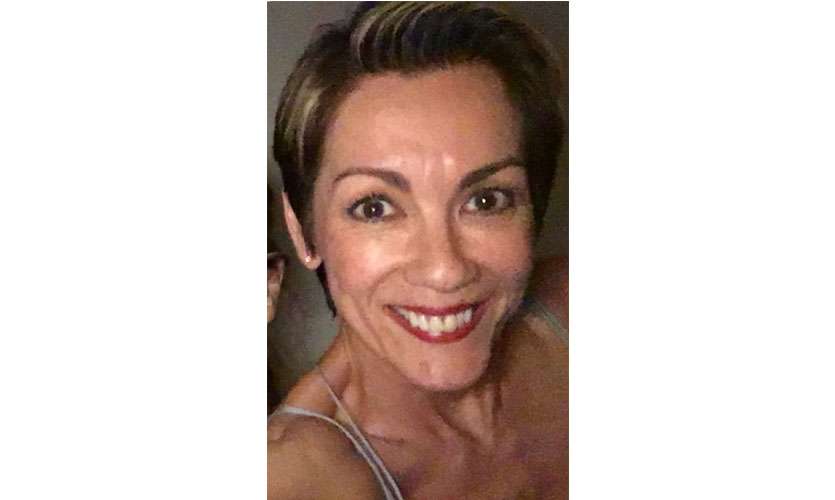 Sanjeev Niles
After the change in lineup, it was both refreshing and exhilarating to hear Stigmata perform again. They stayed true to form and produced an extremely powerful performance of their much-loved originals which have become etched into the minds of their fans in Sri Lanka and the world over. Every facet of the band came together to deliver a memorable night for us all. May Stigmata the pioneers of original western music in Sri Lanka, go from strength to strength far beyond the 18 years during which they have forged a path which many others can now tread.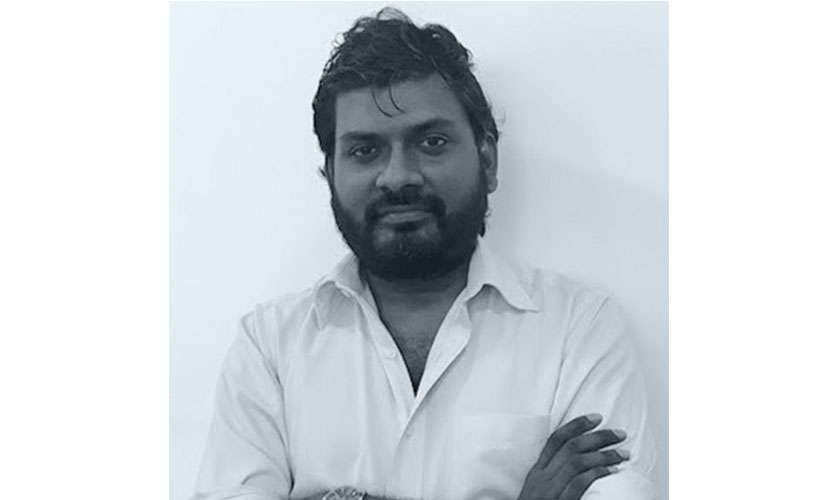 By: Melanie Senanayake
Photos by: Shalinda Halpe