The history of Ceylon tea dates back to the times of James Taylor - the pioneer of the tea industry in the then Ceylon. Back in 1867, he marked the birth of the tea industry by initiating a tea plantation concept at the Loolecondera estate in Galaha, Kandy. With a massive evolution in the industry, today the Sri Lankan tea leaf is exported to various countries from around the world.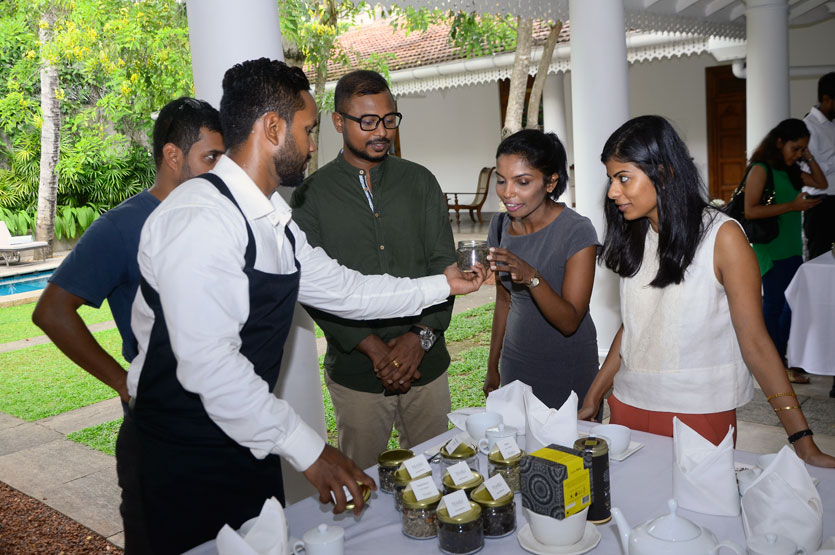 In view of celebrating 150 years since this revolution took place, several programmes were organized including a spectacular week-long photo exhibition titled 'The Story of Ceylon Tea' which was on display at the United Nations headquarters in New York. Similar celebrations and events were held in Sri Lanka to commemorate this milestone, one of them being a tea tasting session at the Maniumpathy Hotel.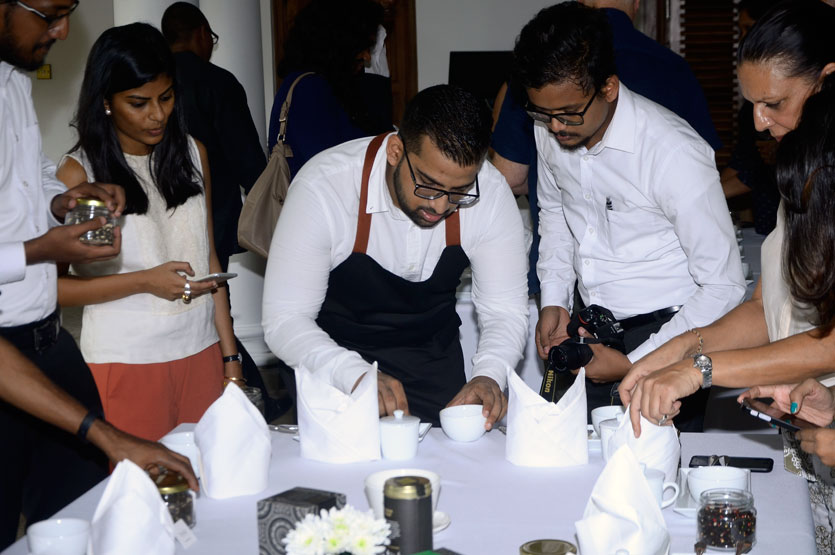 Joining hands in this session was Tea Eli, a premium tea brand with a collection of flavoured blends made up of premium 'Single Estate' Ceylon tea. Taking the art of tea-making to the next level, Tea Eli has succeeded in introducing a collection of artisanal flavours which were available for tasting during this session. The session was made even more interesting since the guests had to brew their own tea. There were 10 flavours of tea which competed with one another.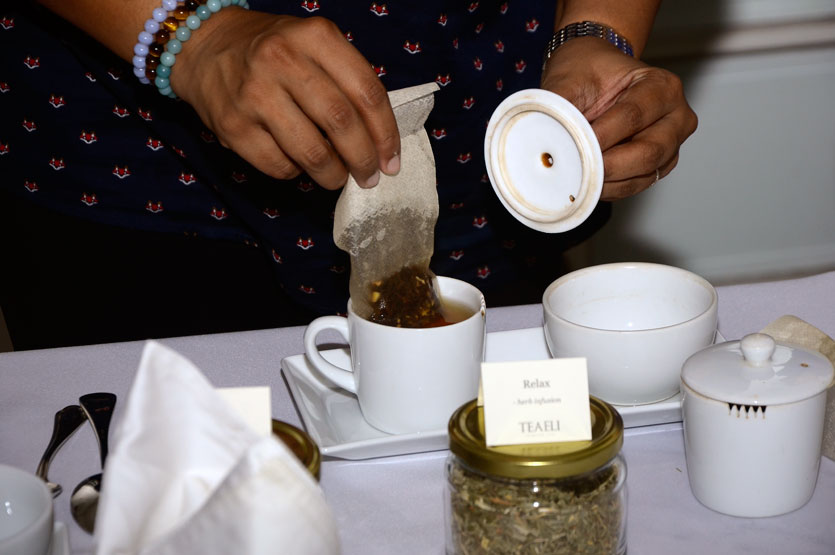 Guests were required to add one teaspoon of tea in to a filter paper and leave it in hot water for three minutes. The brewed tea was then poured in to a teacup for sipping.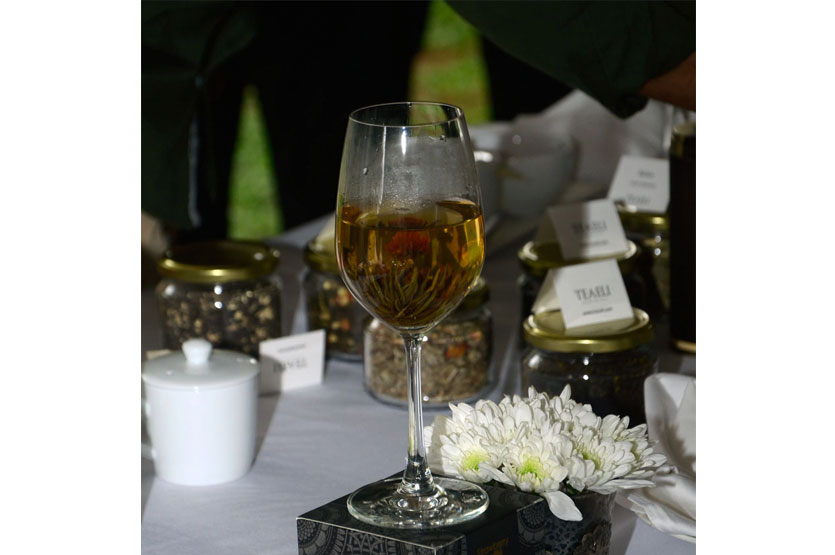 The varieties included Cherry Marzipan, Pink, Golden Pekoe, Super Berry, Blooming Tea Flower, Relax Ginger Honeycomb, Passion Fruit and Pineapple, After Dinner Mint Chocolate and Chilli Chocolate. Out of them, the Cherry Marzipan, Ginger Honeycomb and Pink didn't fail to entice our tastebuds. The Blooming Tea Flower is ranked as one of the most expensive teas in the world. One quite interesting fact about this tea is that it comes in the shape of a dried flower with a red bud which blooms (as the name suggests) when in hot water.
Phone: 0777 536 907
Email: info@teaeli.com (general inquiries)
Website: www.teaeli.com
Facebook: www.facebook.com/teaelitea
---
PHOTOGRAPHS by Waruna Wanniarachchi