A first of its kind event in Sri Lanka, the Cake Convention is going to be an exuberant networking event, hosted by Reema Siraj, Owner of Reema Siraj studio.
This event is aimed at allowing bakers and cake artists from all walks of the craft to connect, learn and gain from one another to achieve synergies and create the start of a stronger and more unified cake industry in Sri Lanka. The event will be held at the Hilton Colombo on the 18th of August 2018. Participation will be limited to 150 interested home bakers and cake artists for this year's event.
Cake convention is the successor to the "Cake Talks" event held last year, the first ever professional bakers networking event in Sri Lanka, a humble startup with a participation of 20 home bakers and cake artists. This was initiated by Reema Siraj in the hope of creating a common platform and a network from which all stakeholders related to this industry will benefit from one and other.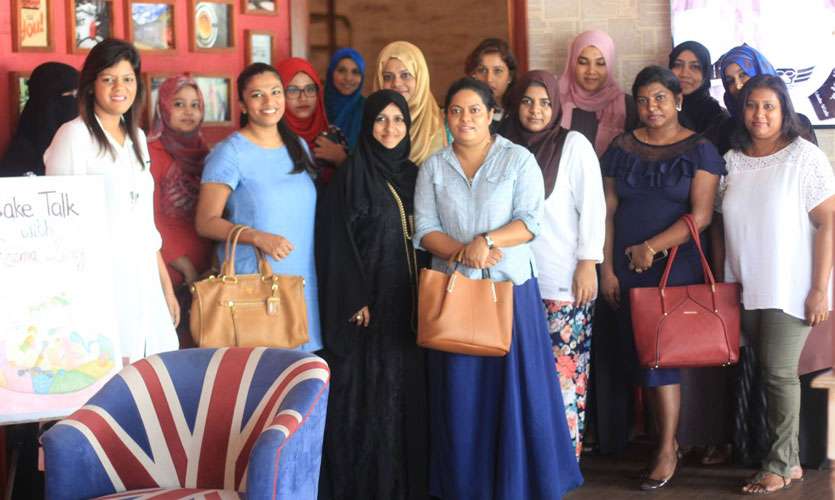 Inspirational talks from professional cake artists, demonstrations, and networking over evening tea and snacks will be a part of this year's event.
Reema Siraj started her cake carrier in Dubai, United Arab Emirates initially by baking and subsequently to coaching internationally where she was able to achieve great heights within a short span of time. Dubai is a multicultural metropolitan city and is home to a considerable number of cake designers, artists, studios and product sellers where they meet, network and collaborate frequently. Bakers and cake artists there have access to the best products from around the world, have the opportunity to interact and learn from internationally renowned cake artists/designers. As she has benefitted from all these she feels the need to take this concept to Sri Lanka and build a similar concept here which can help talented fellow artists to get benefitted from such networking, unlock their potentials, reach out and gain recognition internationally.