Fans of Shreya Ghoshal will be in for a treat this Saturday, as the songstress promises to perform her biggest hits, backed by her band. Ghoshal's exponential rise to the top is no fluke - she has proved from her very first song from the movie Devdas that she's got what it takes, and more. She has also amassed countless awards and accolades for her performances, including high praise from veterans in the field. Shreya Ghoshal Live in Concert is presented by The Bollywood Leisure (Pvt.) Ltd. and will be held at the Sugathadasa Stadium.
The Daily Mirror Life recently caught up with the songstress. Below are excerpts of the interview.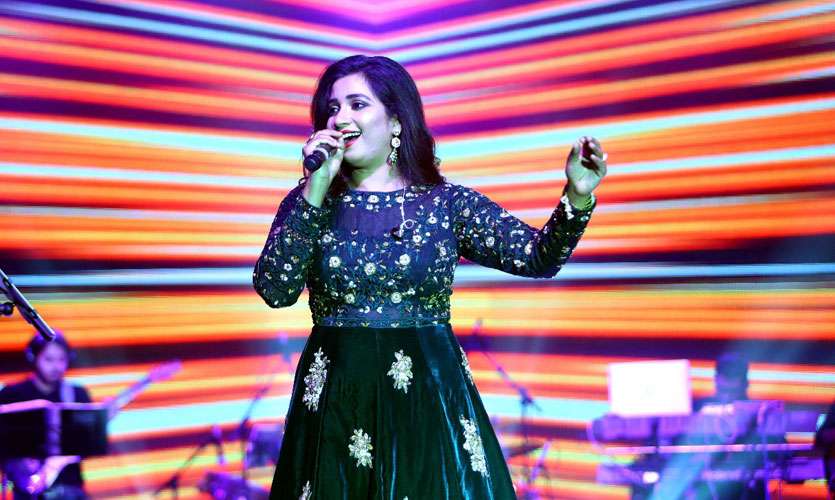 Who are singers who have inspired you?
My first inspiration is my mother. I am also inspired by the legendary singers of yesteryears like Lata Mangeshkar, Asha Bhosle, Geeta Dutt, M. Rafi, Kishore Kumar.
What are your favourite types of songs to sing?
I love to sing all types of songs, be it – light, ghazal, bhajan, classical, romantic…anything.
Do you have songs that have a special place in your heart?
It's very difficult to say. I love almost all the songs of yester years but to name of few –"Aap Ki Nazron ne samjha", "Lag ja gale" by Lataji.
Is there a song – past or present – that you would have loved to have sung?
Most of the songs of "Lata Mangeshkar".
If not singing, what career path you would have chosen?
Astronaut or Genetic Engineer.
What you think are some qualities that make a good singer?
Most important is being versatile. A good singer should be able to sing any type of song.
Music is always evolving, genres are being mixed. What are your thoughts on that? Do you have a preference for the pure form, or do have welcome these changes?
Yes, Music is always evolving. I love to experiment and evolve always. Staying versatile is very essential, as I always say. I love to sing something that satisfies the souls and ears of the Indian listeners. Indian film music has all genres mixed in.
Which Music Director or Singer would you love to collaborate with?
Norah Jones on an International level.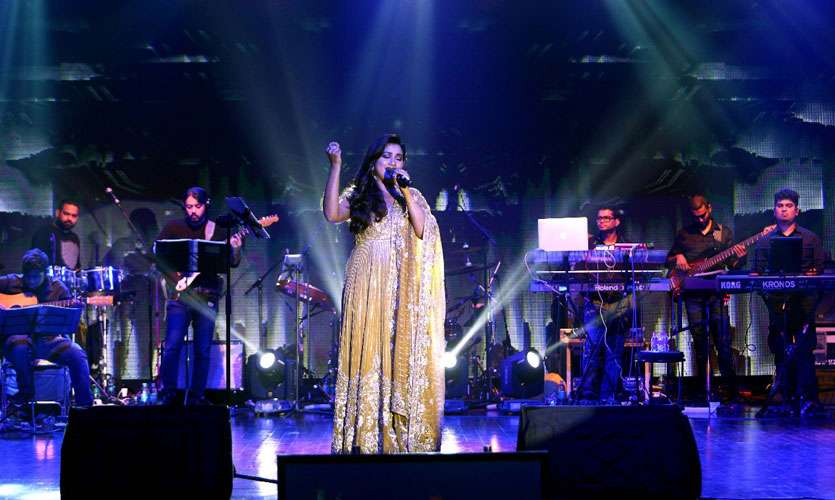 What is something no one knows about you?
Nothing is hidden. But there are some lesser known facts like: the Governor of the United States of Ohio declared the 20th June as "Shreya Ghoshal Day". Number 3 is my Lucky Number.
Fans will be able to experience the magic this Saturday on the 8th of September at the Sugathadasa Indoor Stadium at 7pm. Tickets are selling out fast, so do make sure you get yours!
Tickets priced at VVIP Rs. 25,000 / VIP Platinum Rs. 20,000 / VIP Premium Rs. 15,000 / Gold Rs. 12,500 / Silver Rs. 10,000 / Bronze Rs. 7,500 / Free Seating Rs. 3500.
Tickets available at Tickets.lk, The Mango Tree, Jak Tree, Sadeepa Book Shop Borella, Sarasavi Book Shop Nugegoda, Vanapetha Bookshop Dehiwala, Yamaha Music Centre, Abans Main Showroom Colombo 03 and SURROUNDS Negombo.
.