The newest steakhouse in Colombo! A few months shy of it's opening, Frego is open for lunch and dinner and has both a café and restaurant. The café is ideal for coffee and a workspace while the restaurant is more of conversing and dining area.
Ambience 5/5
A royal colour combo overtakes the entire restaurant which occupies the ground floor of a storied building. Patterned tiled floors, blue walls, stunning murals and chic interior makes Frego the ideal spot for any kind of occasion; a meet-up, a date or a family dinner. Towards the end of the restaurant an open juice bar occupies the space with a wall of hanging creepers creating the perfect backdrop.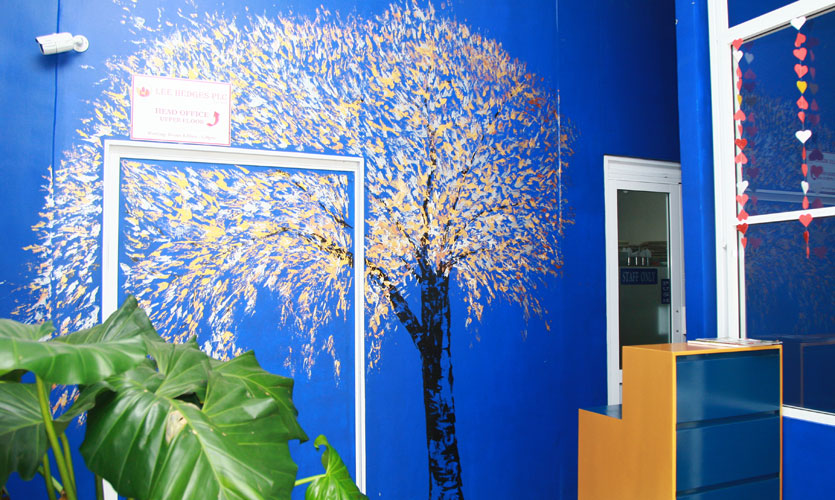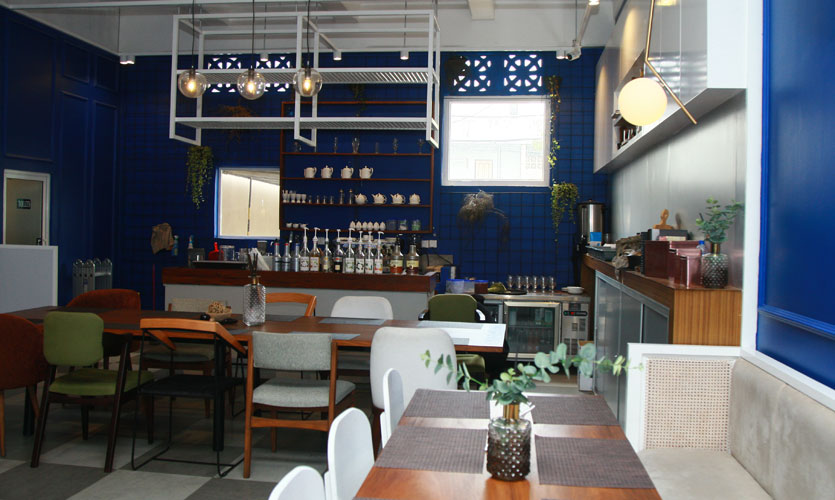 We can't quite put our finger to it, maybe it's the perfect mix of colours, the comfortable seating or the plush interior they've got going on but something about Frego made the ambience relaxed and light. They've also got good background music that contributed to its overall atmosphere.
Drinks 4/5
The open juice bar serves up a wide range of drinks. Frego has a variety of mocktails, juices, smoothies, hot drinks and soft drinks you can choose from.
We wanted to try something off their speciality range so we decided to order their Red Island, Virgin Mojito and Pineapple and Passion Delight.
The Red Island (Rs. 450) is a concoction made with apples, watermelon and lemonade and was the perfect thirst quencher. The Virgin Mojito (Rs.550) was a true classic with sharp hints of lime and mint. The smoothie, Pineapple and Passion Delight (Rs. 520) was a thick mix of pineapple, passion fruit, banana, almond milk, curd, cream and honey. It was a perfect blend, not too thick and not too sweet.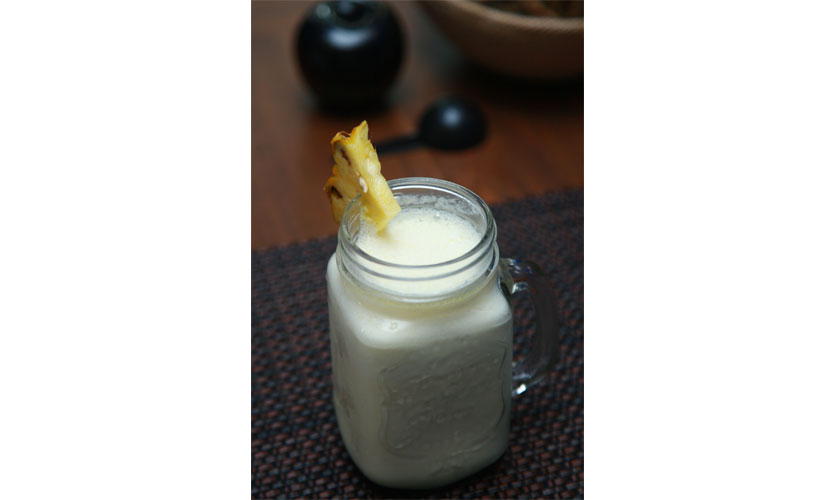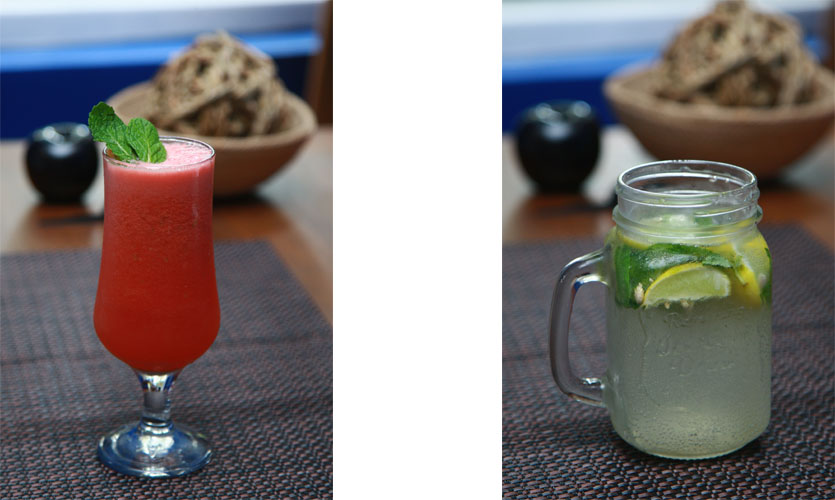 The guy who makes the drinks is super helpful and loves getting feedback. It was one of those hot, burn your skin kind of a day so we were pretty dehydrated when we walked into Frego and not only did our drink orders come pretty quickly but the juices also worked their magic and made us feel a lot cooler in seconds.
Food 4/5
Predominately known as a steakhouse, the menu at Frego diverts from serving just steaks by also serving other food items. Meat isn't your thing? No worries, Frego has soups, salads, burgers, sandwiches, pizzas, pasta and rice if you don't want to dig into a big, juicy steak.
We started with an appetizer. Their Honey Mustard Chicken Wings (Rs. 500) stood out to us at first glance and were we glad we ordered it! The crispy chicken wings were glazed with honey and Dijon mustard and served with a chilli sauce. While the chicken wings were delicious, what really impressed us was the size of the dish. In Colombo, when you order chicken wings you generally expect 4, at most 5 wings which are priced somewhere between Rs.500-750. Frego however, surprised us with 10 crispy wings and this was the first time we enjoyed a dish of chicken wings without feeling cheated!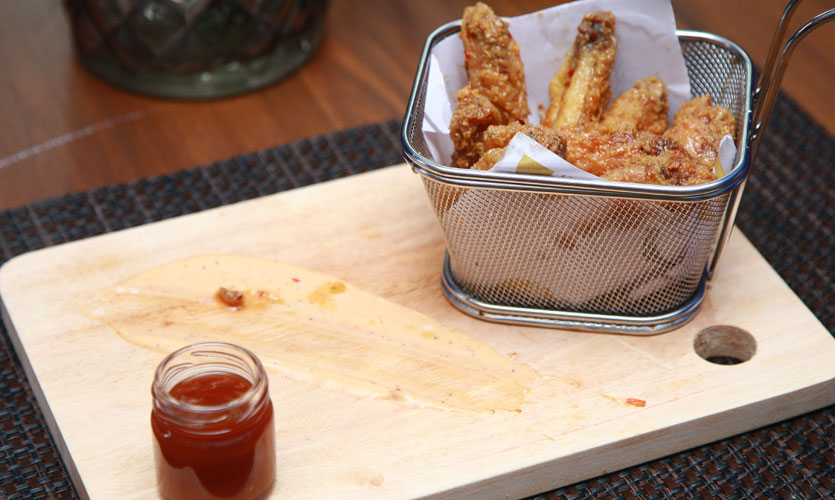 The star of the restaurant of course is their steak. All their steaks are imported. They've got a large variety spanning from Smoked Ribs to New York Strip Steak, Beef Terderloin, Lamb Chops, Surfing Beef Loin, and Lamb Lion to name a few. Since they didn't have ribs when we visited and being a huge fan of Lamb, we ordered their Lamp Chops (Rs. 3520) with a side of Mashed Potatoes (Rs. 550). You can choose other sides like herb roasted potatoes, sautéed wild mushrooms or wild rice.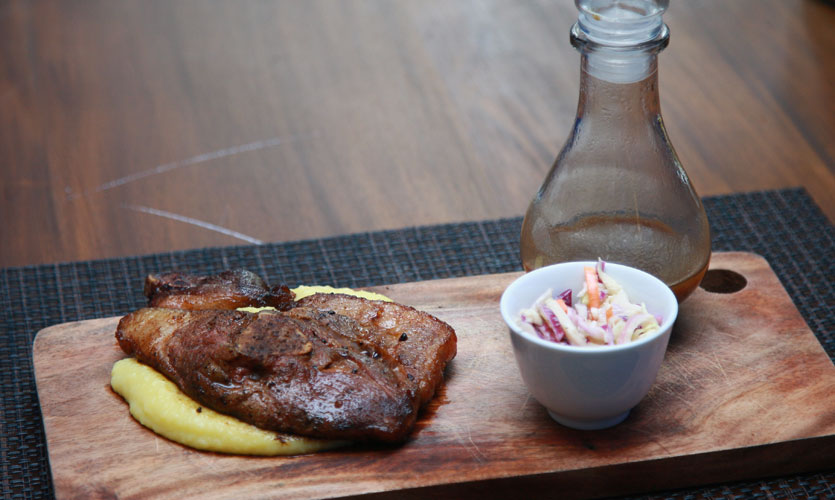 The Lamp Chops arrived on our table on a bed of creamy mashed potatoes and we took a minute to 'ooh' and 'aah' at the size of the chops and the pretty presentation. We asked for medium – well, though the staff recommends medium rare, and the meat was cooked just right with a slight pink in the middle. Our portion had a bit of everything; bone, fat and meat and we really enjoyed devouring the dish. We couldn't unfortunately, finish the dish because it was such a big portion and devouring chicken wings before was a terrible mistake. We also loved their mashed potatoes because many restaurants tend to fail miserably at this dish by either making it too gloopy or starchy but Frego's was creamy and smooth.
You also get a variety of sauces with your steak ranging from hot sauce, BBQ or Worcester so if the juicy steak needs more flavour you are spoilt for choice. Ours came with our own sauce so we didn't feel the need to reach of any of the sauce bottles offered.
We also tried their Spicy Chicken with Lemongrass Rice (Rs.400) which is an Asian spicy chicken curry served with lemongrass rice and prawn crackers. The dish was slightly disappointing as it was not as spicy as we believed it would be and it lacked flavour.
Frego also has a variety of desserts which, ideally, we ought to have tried but alas our stomachs had a different idea and refused to entertain the notion of more food. If we could we would have loved to try their Green Tea Crème Brulee (Rs.550) or their Avocado and White Chocolate Mousse (Rs.480).
SERVICE 4/5
The staff at Frego is very open and friendly. Mr. Ishan Bahar was very kind to us and because the menu is overwhelming with so many options he was helpful in making suggestions depending on our tastes and mood. We also got our food quite fast so we weren't kept waiting for more than 15-20 minutes.
We love everything about Frego. The ambience, the drinks, the food and the service. But most of all, we love that it's affordable dining and food well worth the price.
Parking Facilities
Parking is available in the narrow lane where Frego is located at.
Bathroom Facilities
A common washroom.
Would we go again? Yes! Frego is our favourite new steakhouse and even if we aren't in the mood for a juicy slab of meat, we'd still go because they have a variety of food items that will cater to your every craving. Also, it is aesthetically pleasing (we mean Instagram worthy!) and we just love the ambience!
Tips: The food is Halal and don't be afraid to stop your server and ask for recommendations. The menu is overwhelming and the staff is super helpful!
Pictures by Damith Wickremasinghe