At the iconic heritage building Laksala at York Street, Art Connect kicked off Colombo Fashion Week (CFW) 2018 on the 20th of March 2018.
In its third installment, six Sri Lankan artists got together to showcase their work under the theme 'Co-liberate'. Running along the theme, their work will also be inspired by the designers showcasing at CFW's Summer 2019 show.
Speaking to the CEO of Swim Week Colombo, Fazeena Rajabdeen, tells us she 'enjoys this part the most'. "What better way to celebrate iconic places and spaces in Sri Lanka than with the best artists in town!"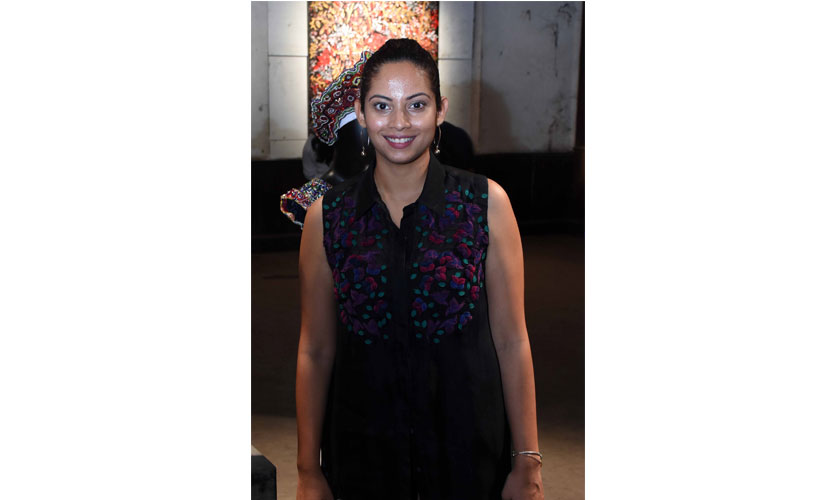 Founder and President of Colombo Fashion Week, Ajai Vir Singh was thrilled to be hosting this platform for the second time.
"It's amazing.The idea is for the period of one week, to share the momentum that we have among all the other creative industries. We bring art on one day, music on another, film afterwards and then we bring in fashions. We then collectively celebrate Colombo as a creative center".

Pradeep Chandrasiri
A collection of works that began in 2015, the art is about the power politics that are repressed by the state ideological mechanism on a superficial surface. An artist for over 30 years, most of his work is focused around his personal memories and their connections to the political arena.
"Film, theatre, literature or fashion there is no hierarchy for me and that's why I got involved in Art Connect. This series is about beauty but I also question what's hidden beneath the beauty and each painting has something hidden inside; a human action or a human emotion"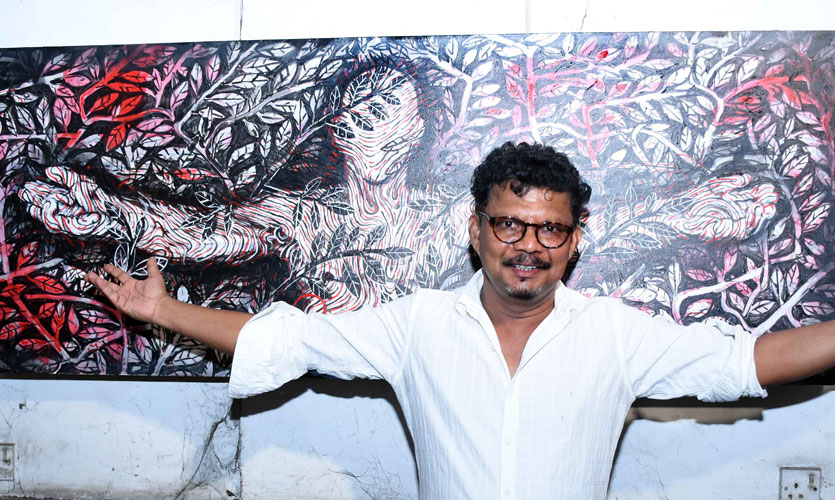 Sujeewa Kumari
Inspired by imaginary images, her work is a combination of physical and mental sensations representing poetic and emotional expressions. Her collection used mixed media on paper in various female forms.
"I was inspired by a dress from one of the fashion designers and I've used her colours for the collection and I've used the collage technique by using my own images which I've cut and pasted"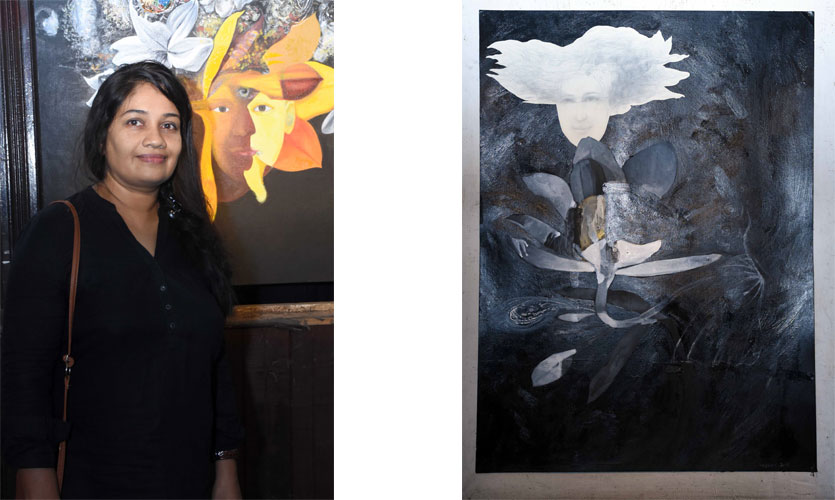 Pala Pohupitiye
Confronting issues of colonialism and nationalism, Pala's two-part series 'My ID' and 'Self Portraits' raised the question of identity by using the lion motif throughout his work. Showcasing at the show was also the work of his father, Somasiri Pothupitiye, one of the last costume designers for southern ritual dances.
"I was influenced by my father, a traditional dancing costume designer. And I did a two series collection with two painting for each series"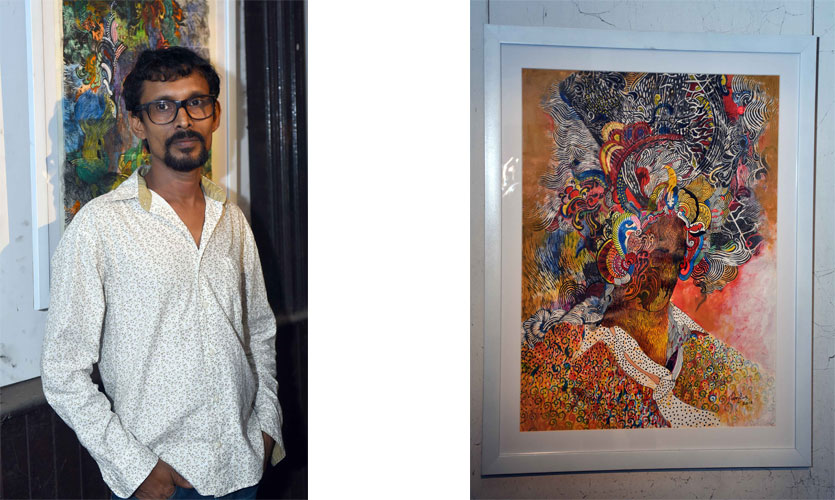 Kavan Balasuriya
This series details a progression of abstractions informed by organic motifs exploring the relationships between impermanence, negative space and metaphorical shadow play.
"I'm really enjoying being a part of CFW and Art Connect. This collection was built up over time and this collection is very organic and different from what I normally do. I started with a monochromatic colour palette so you can see the controlled colours."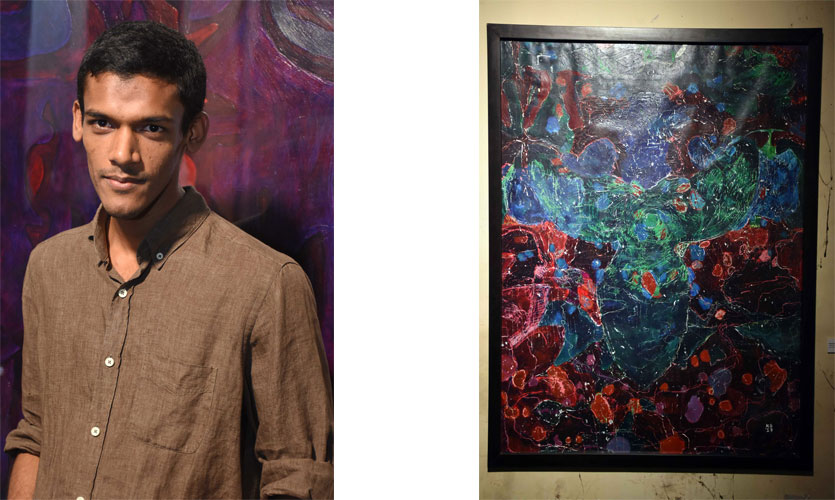 Koralegedara Pushpakumara
Using artistic strategies and idioms, he expresses the socio-political existence in post-war Sri Lanka since 2009. The artwork articulates the strategically organized state mechanism and power groups that execute inhuman actions in similar but separate ways.
"I use a lot of personal experiences and post-war situations in traditional motifs to depict my take on it. It's great to express my views and opinions on a platform like this"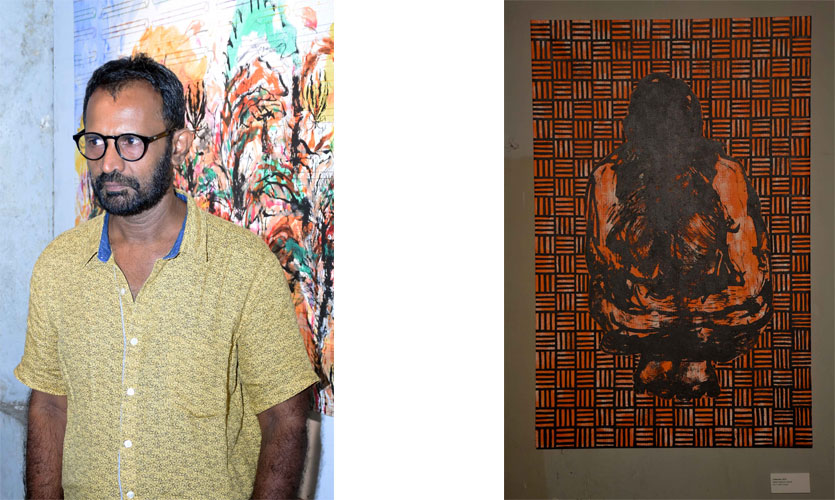 Mahen Perera
This collection explores the innate mutability of materials that move between painting and sculpture. The material he works with takes on traces of history, time and memory.
"These are mainly experimental work on how designers work relates to my work. My work reveals the notion of body and clothing. It's always been interesting to partner up with CFW. They always find interesting places to have our work presented!"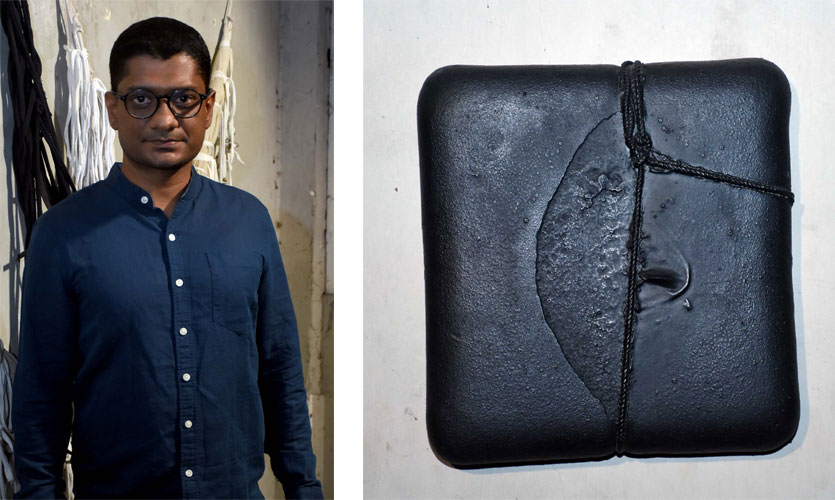 We also caught up with some avid art lovers for their thoughts on the collections;

"I just feel that the inspiration behind this, this place and these artists, itself is such an inspiration. It's an amazing idea to have a show like this at a place like this" – Jaishree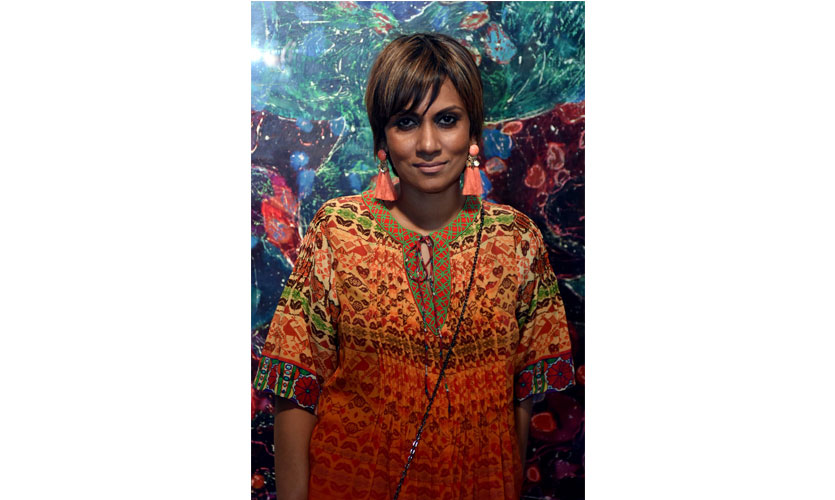 "Art always works in different ways so it's a fantastic medium to put across to people." – Jay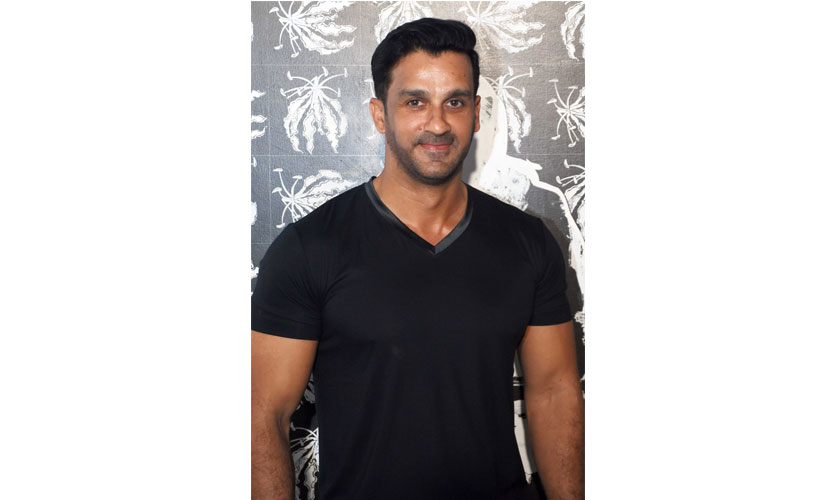 "Art Connect takes spaces and converts them completely into something beyond the gallery. The art is absolutely stunning" – Prassad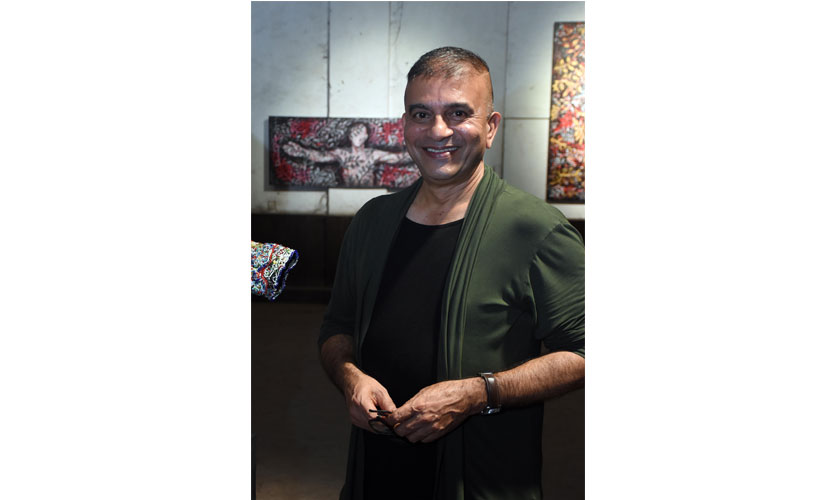 Pictures by: Manoj Ratnayake and Kushan Pathiraja