New York based fashion designer Radhika is known for her trademark kaftanesque dresses. Free flowing silhouettes form the mainstay of her latest collection called Rumi's Child. Creating under her label Lois London, Radhika's pieces are highly sought after. Last year she had the distinct honour of taking park in New York Fashion Week, a huge step up in her successful design career. A free spirited designer, Radhika delivers exceedingly well on the fashion front.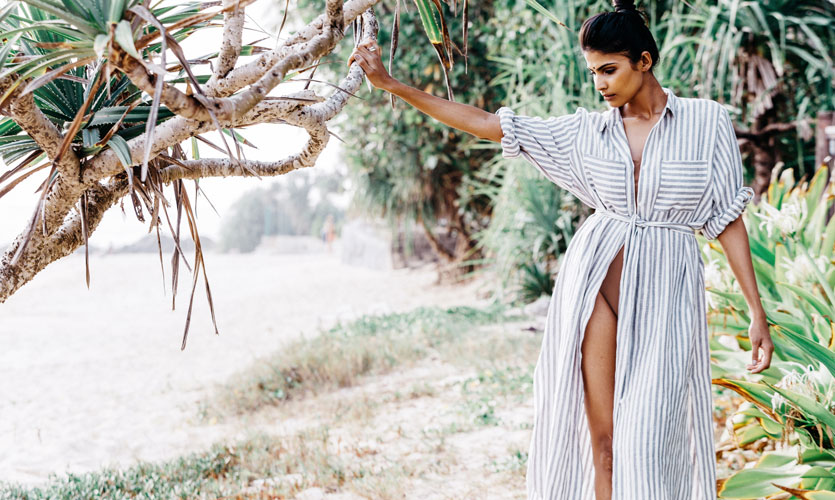 How long have you been a designer for?
10 years now.
What inspired this collection?
The collection was inspired by this simple quote:

"I closed my mouth and spoke to you in a hundred silent ways" - Rumi
As always Lois London is effortlessly expressive. ​​​​​​​​​
What are the challenging aspects of running a fashion business in Sri Lanka?
At times working remotely from New York can be a challenge but luckily I have such a great relationship with my production partner in Sri Lanka, so communication is fluid and we get things done.

Where do you retail your stuff?
within Sri Lanka I only retail at PR

What is your top fashion tip?
Be yourself and allow your style to reflect your daily mood, whatever that may be
Where do you like to shop in Sri Lanka?
Of course I love PR and The Design Collective for a discovering new and exciting designers but my absolute favorite is seeking out random antique jewelry around the Island.

Who is your muse?
I love 70's icons like Bianca Jagger and other muses from the Studio 54 days.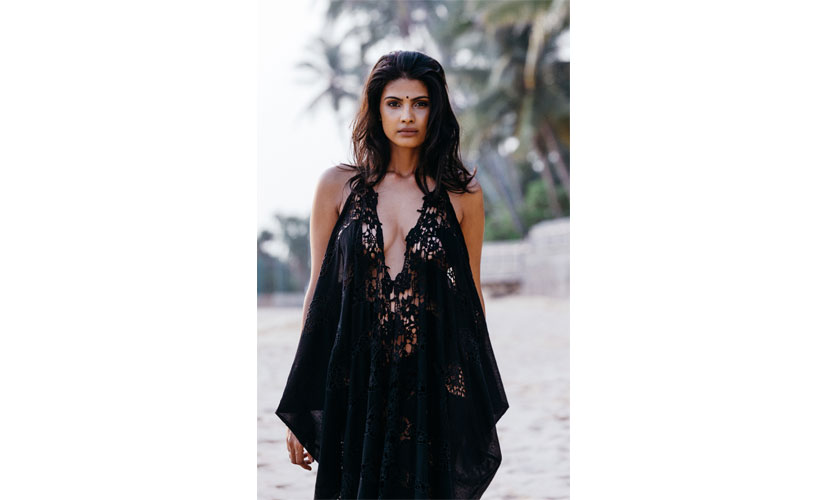 Fashion prediction for next season?
Lord knows... I cant follow trends
What is fashion no no?
Heels at the beach (not on the sand at least!)
Who would you like seeing dressed in your creations?
As far as celebs of course I would love to see Gigi or Bella Hadid wearing Lois London because they are GORGEOUS!!!
But I love seeing real, every day women wearing it even more, feeling beautiful and confident wearing one of my pieces. That's so much more fulfilling,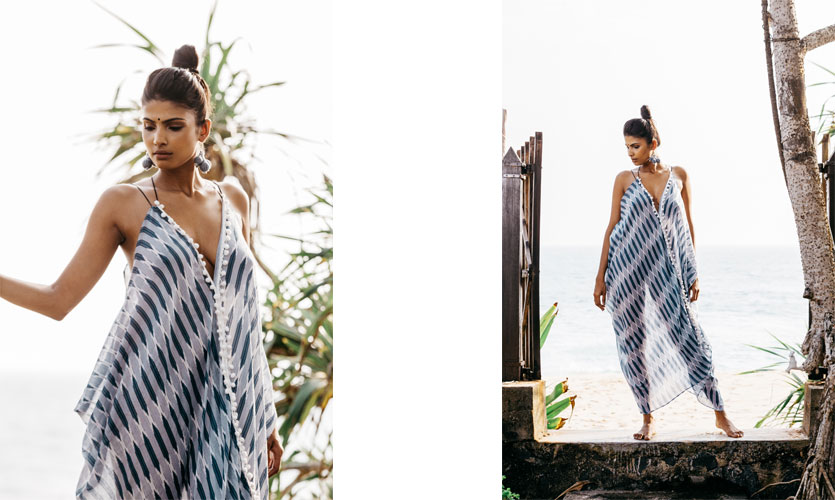 Which designers / brands are you influenced by?
I've always love Chloe
I love the fact that you can either dress them up or down. My tassel earrings are usually the perfect accompaniment to any Lois London piece. Lightweight and yet make a statement.
Photos By: You're My Favourite
Model: Visna Fernando