German-based designer Arosha has been in the fashion industry for ten years. This Sri Lankan born designer has worked in both Sri Lanka and the UK where she furthered her education in fashion. A meeting with Selyna Wanduragala Peiris from Selyn led to a collaboration between the two and recently they unveiled a beautiful collection of garments titled Sthri which both empowers the wearer and maker. An ethical fashion brand, Sthri is all about empowering.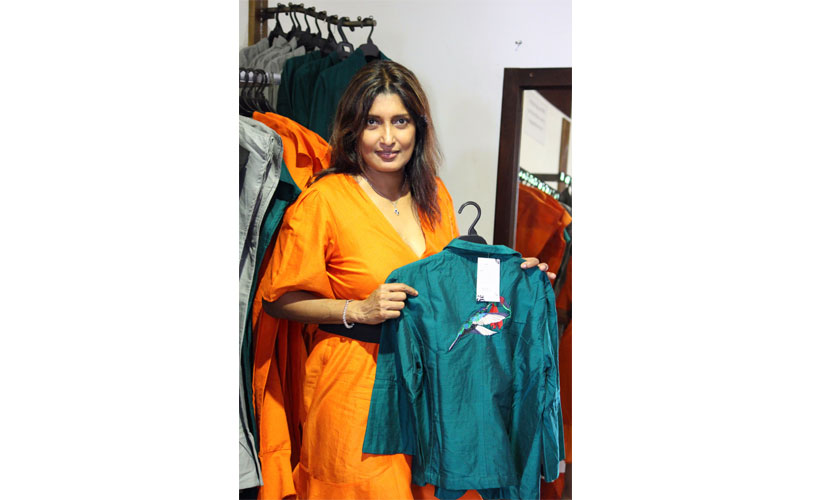 What made you embark on a career in fashion?
It was my passion as a child
Name of the label?
Tuschimo Eco Fashion sub-label with the Collaboration Tuschimo for STHRI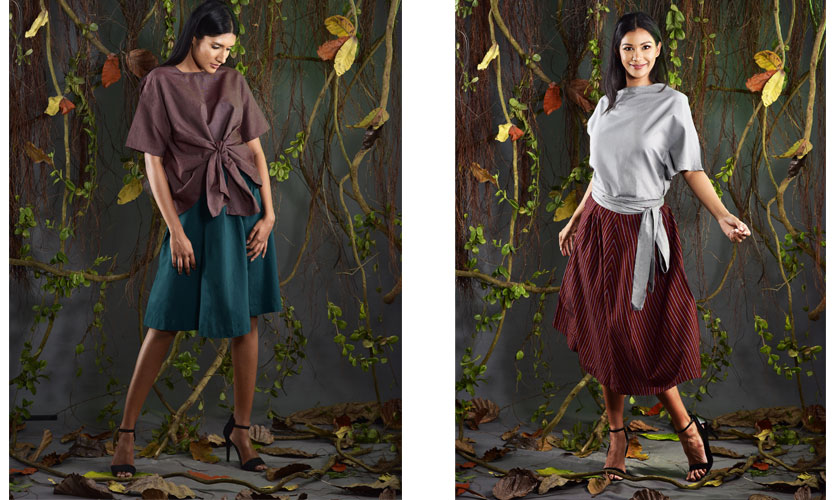 How did the collaboration with Selyn come about?
I wanted my products to be the reflection of myself, my culture my Motherland & therefore I was on the lookout for Eco/Sustainable organizations, Fabric, Producers in SL. I found Selyna in Kurunegala at the factory & two like minded women connected straight away.
What is your latest collection called?
"Wanderlust "
Describe this new collection?
Asymetrics, A line shift dresses with pleats at the neck , waistband with a little gathering feature to add the feminine touch. Tie up details etc.
How long have you been a designer for?
10 years
What inspired this collection?
The tropical nature is inspired me into the color palette of this collection" Wanderlust" is with the desire to travel, keeping in mind, connect the world. Between two continents. My reflection.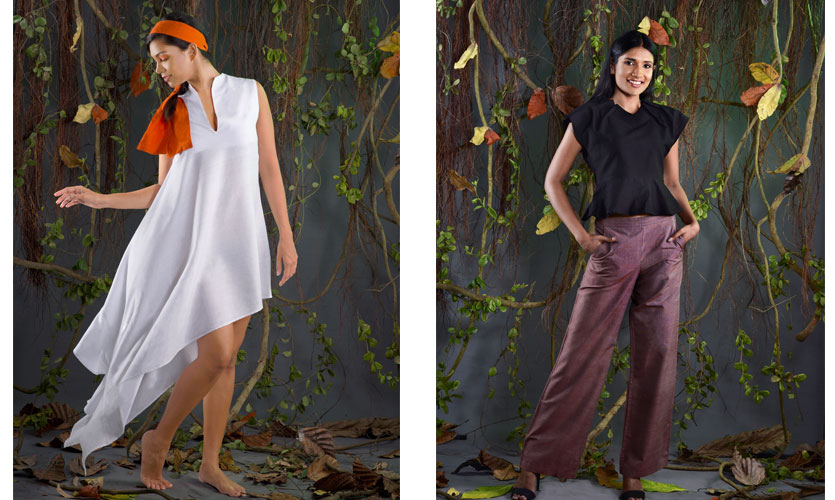 Where do you retail your stuff?
Selyn in Colombo & in Munich for the time being. But we are expanding Stay turned!
What is your top fashion tip?
Always a black dress in your wardrobe style up with matt gold shoes & gold hanging earrings to the evening party & slipper from Selyn & a matching handbag for the shopping mood. Never miss out the Asymetric Ditakiduri Black Dress from the Tuschimo for STHRI collection.
Fashion prediction for next season?
Colourful Wide Tieup belts out of cloth with embroidery details and A Blazer with a kingfisher at the back to Business woman from office to the evening cocktail.
What is fashion no no?
Tight Fitting Dresses.I Hate too Many Accessories. One unique necklace, earrings or an armband. Not all at once. For me less is more !
Who would you like seeing dressed in your creations?
Heidi Klum & THE GNTM Models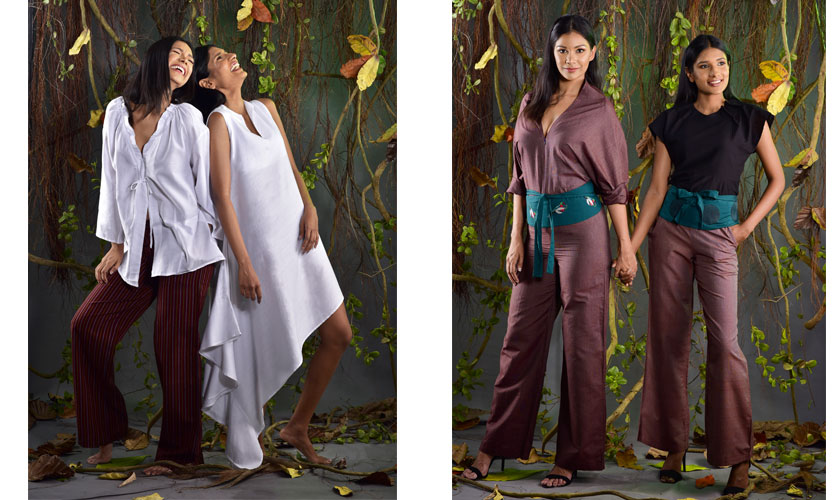 Which designers / brands are you influenced by?
Valentino like the feminine Touch...