The founder of 'इत्र' | 'itr' pronounced as it-ra (which means essence) Khyati Pande is fastidious about the work she creates with each design carefully crafted by curating and juxtaposing textiles of different varieties. She uses an eclectic mix of fabrics and textures which blend perfectly together to create her unique looks. She is inspired by her passion for travelling and love for Indian textiles. Khyati is a graduate from the National Institute of Fashion Technology, Mumbai and has done a Post Graduate qualification in Textiles from the National Institute of Design Ahmedabad. Her collection is being retailed at The Design Collective in Sri Lanka.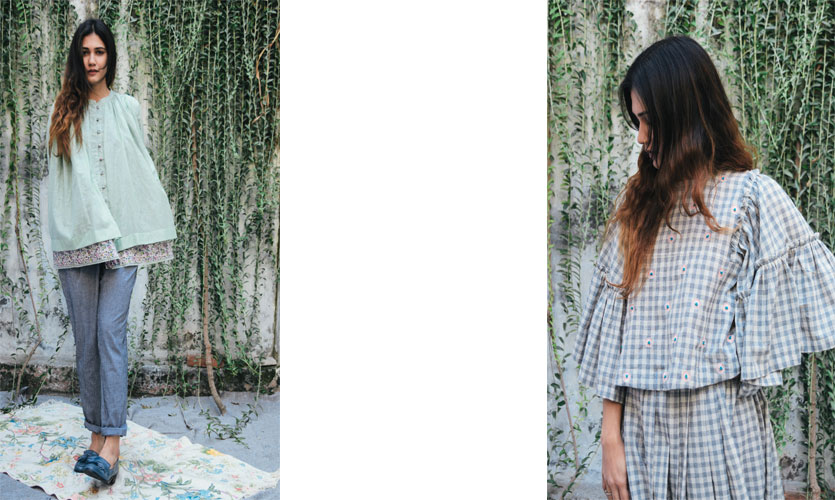 What's your fashion ethos?
Design for me is pure, unbiased and uncomplicated, Where clothes are not defined by time, trend or space, rather they are adaptive to its wearer and is multidirectional.
What made you embark on a career in fashion?
The creative seed was genetic. Everything from home linen to my clothes was hand embroidered and sewn by my mother and grand mother. Old sarees were recycled into quilts, worn out sheets were converted into hand embroidered pillowcases. This not only was my point of inclination towards design but also sensitised me towards a sustainable material practice. After pursuing my undergrad from NIFT, 'इत्र' started without any blueprint as a homegrown design laboratory with a small budget and one tailor in a room on the roof of my home.
Name of label?
'इत्र' | 'itr' pronounced as it-ra (which means essence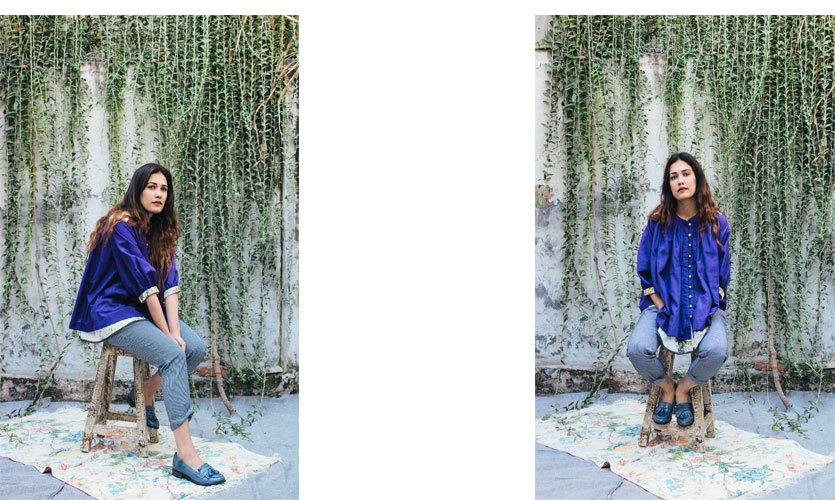 What is your latest collection called?
The latest collection is called 'where the wild things are'
Describe this new collection?
My inspiration came from the color burst of the speckled wildflowers, which is depicted in the form of scanty hand-embroidered florals in the garments fused with handwoven silk bhandej (Hand-tied & hand dyed) freckled dots, handcrafted in Gujarat. To highlight the bold color, the silhouettes were kept minimal, boxy and playing with the fabric volume. The textile textures used are cotton-silk blends, silk muslins, and silk satins, which adds on to the daintiness.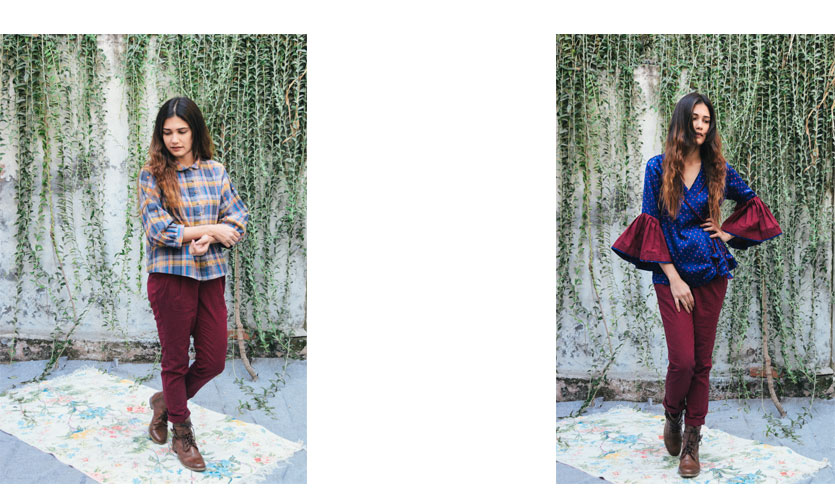 How long have you been a designer for?
ProfessionallyIhave been practicing design for the past 4-5years
What are the challenging aspects of running a fashion business?
Starting a business meant, getting ready for stinging rejection, constant criticism, extreme financial pressure and never ending hard work. I believe that the core of every good brand is the product, which is not just compassionate towards its end user but also towards its craftsmen as well.
There is always a stigma attached to every designer wear in the form of an intimidating price tag.Especially when you are working in the craft sector where each step made by hand has its own variable pace of time, costs incurred tend to be on the higher side, but keeping them balanced without compromising on the brand value and finesse of the product, at the same time to cultivate a taste and understanding for the same in the market is the real challenge.
Where do you retail your stuff?
The brand started with an ecom-store and we are currently retailing in Sri Lanka through 'The Design Collective'

What is your top fashion tip?
Eliminate the non-essentials, because less is always more

Who is your muse?
I always secretly raid things from my mother's wardrobe, so she is my all-time muse
Fashion prediction for next season?
the classic plaids and stripes are going to stick with us longer this time
What is fashion no- no?
All types and forms of synthetics
Which designers/brands are you influenced by?
My current favourite is Eka by Rina Singh and Egg trading by Maureen Doherty.
What's the best way to accessorise your clothes?
Brogues are my solution to everything. Whether it's a pant-suit, a summer dress or even a saree,