"Power to All Our Friends…Power to you and me" was the first song sung by Rohan and Ishan de Lanerolle at their dinner concert at the Hilton Ballroom on Monday, 21st May 2018.
The Brothers invited Hilton Chef Kazi on stage to introduce the Menu and he said that he had combined the Starter and the Soup. So we were served a duet of Blue Water Prawns and Cream of Asparagus Soup with Parmesan Grissini.
"There goes my only possession,
There goes my everything…"
Sang the Brothers who said that they have been singing for nine years and will be going to Australia soon. Rohan said that they had been in Austria what he called the "Von Trapp Land" from the musical "Sound of Music" and they sang "Climb Every Mountain"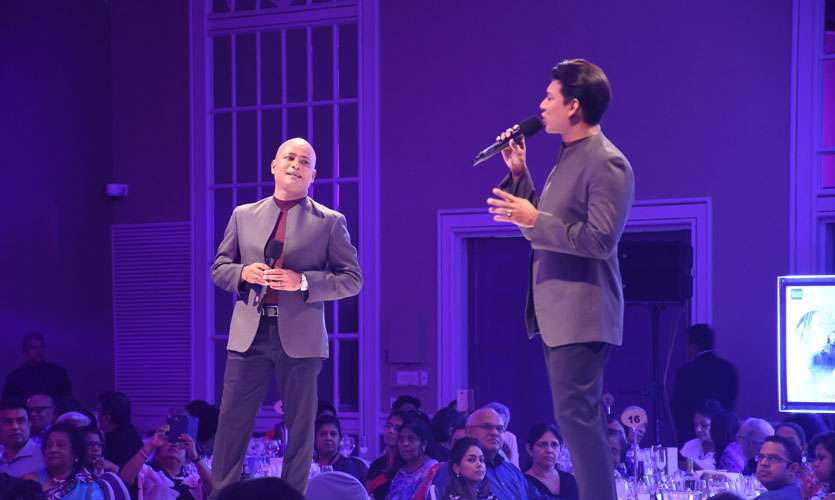 Next, they sang the Englebert hit song "Three Little Words…I Love You"
followed by the Tom Jones number "Those Funny Familiar Forgotten Feelings".
The Brothers then asked for Requests from the tables and sang "I Can't Help Falling in Love with You" and "Love Me with All Your Heart".
Everything was well organized with the songs for requests printed on a list.
The waiters lined up to serve the Main Course at eight thirty and they served Roasted Spring Chicken Supreme Stuffed with Celery and Apple on Light Creamy Curry Sauce along with Herb Crusted Spicy Marinated Sri Lankan Modha Fish Mushroom Ragout layered with Chive Polenta Galette. They were served with a Timbale of Garlic Oriental Rice.
The Brothers sang "Country Roads" and "Green Green Grass of Home" followed by the Request for "My Way". The audience then sang along "Sweet Caroline" …"Hands reaching out touching me, touching you".
Rohan and Ishan then came down from the stage and mingled with the audience as they sang popular songs like "La Bamba", "Lemon Tree", "This Land is Your Land" and "Down by the Riverside".
The Brothers had changed their dark suits to white jackets and looked very smart as they sang "Ganga Addara", the song from the Sinhala film.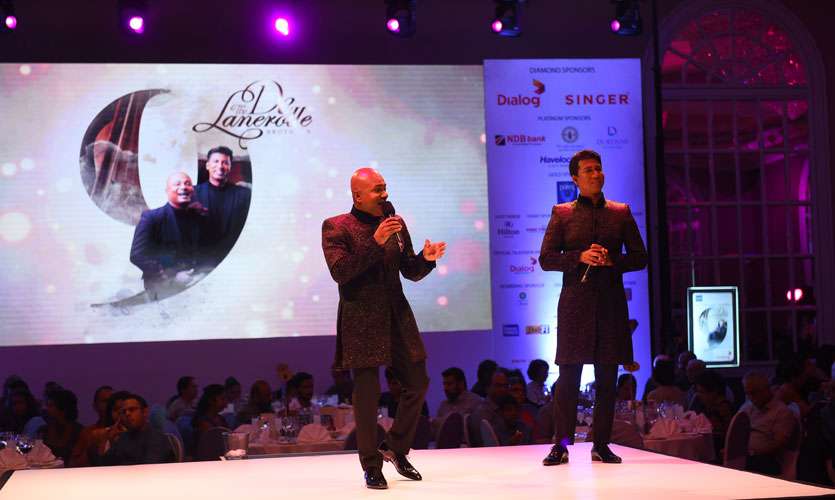 This was followed by "Amarillo".
Ishan said that their next song "Eyes of Love" was the first they had sung at their first ever concert. It was followed by the Elvis hit "Moody Blue" and "Crazy Little Thing Called Love". The Brothers ended the show with the Elvis song "Burning Love".
Rohan and Ishan announced that they have organized a Unity Orchestra concert where sixty people will be on stage on 6th June 2018 at the Nelum Pokuna Theatre and entrance will be free. They said that the songs will be in English pop music, Sinhala, and Tamil. It will be a one and a half hour concert.
Comments from the audience
Nirmalie Johnpillai
"It was an excellent show. Their voices are powerful. It was also the first time I've heard them sing a Sinhala song."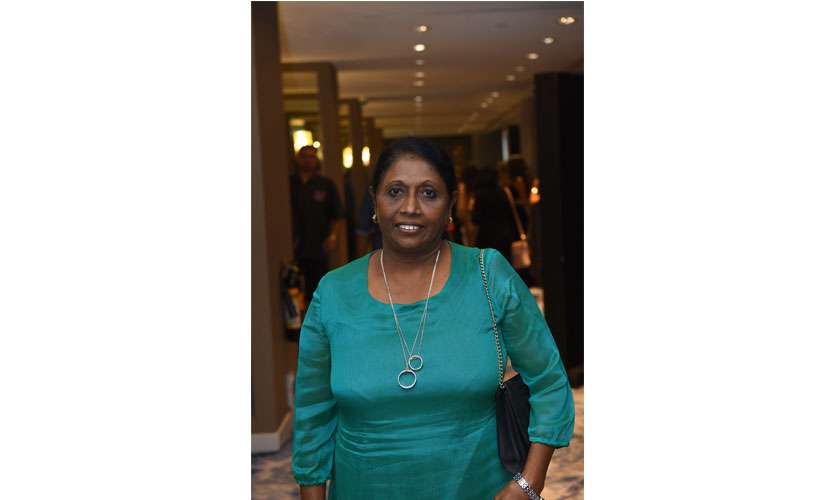 Sriyanjali Fernando
"It was an excellent show. I enjoyed all the songs. Their voices are beautiful."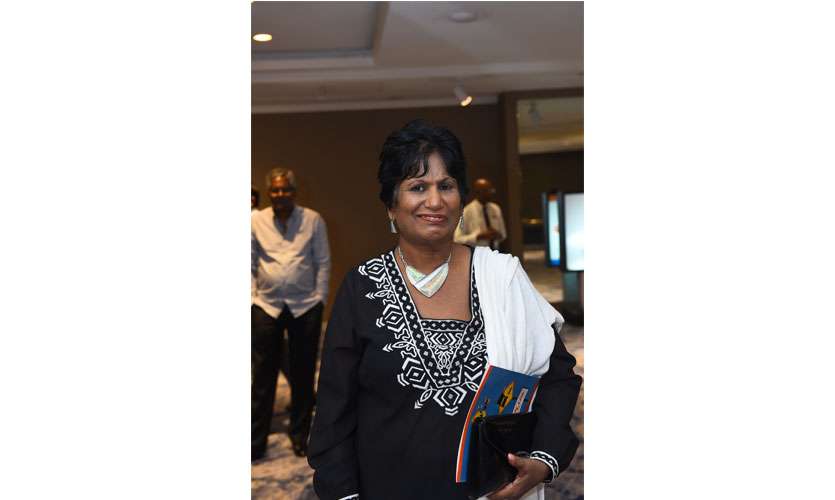 R.R.Indrajit Fonseka
"It was a fantastic show. We got our money's worth with the show and the food."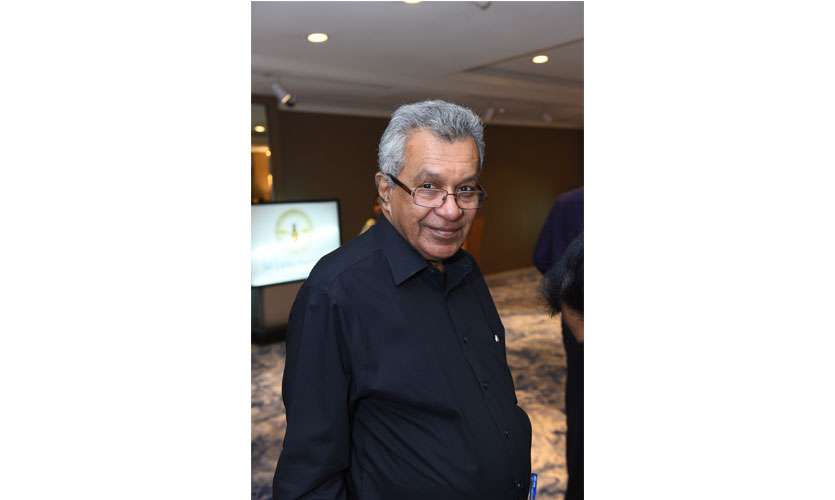 Shirani Paranavitane
"We have been coming for their shows for the last nine years. The show was really nice."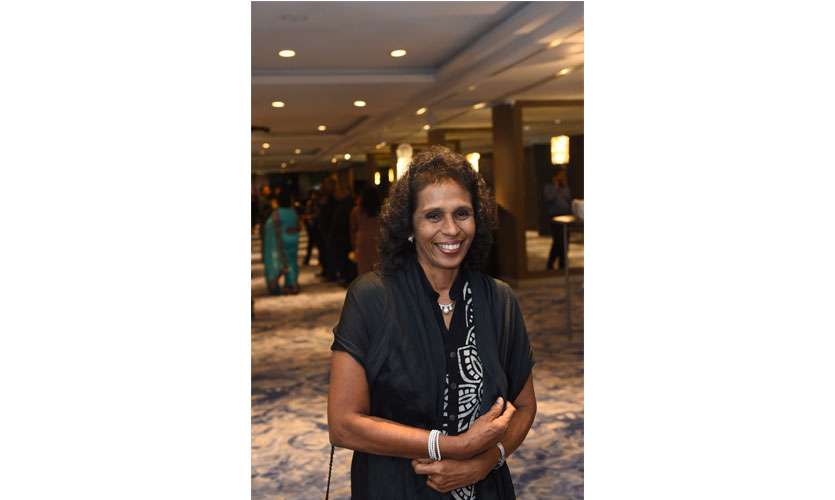 Quraisha Majeed
"I've come for all their shows for the last nine years. I am a great fan of theirs. I love their music and their friendship."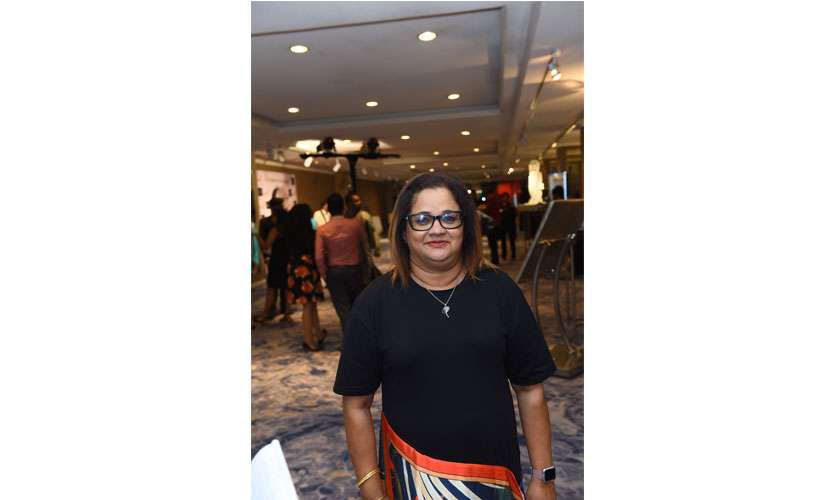 Chrishantha Rajapakse
"The show was very good. I've come for the last six years. I also came for their Christmas concert. I really enjoyed the songs from the Sixties and Seventies."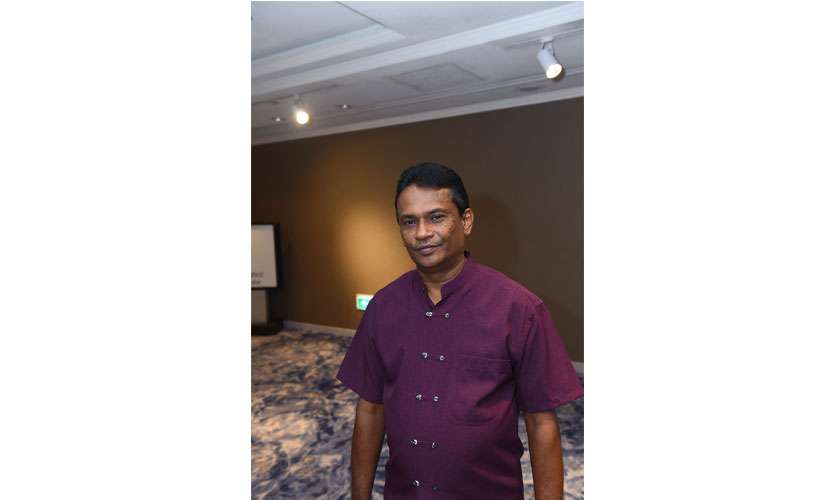 By: Sirohmi Gunesekera
Pics by: Kushan Pathiraja