Gaur Gopal Das, internationally acclaimed Indian spiritual leader, lifestyle coach and motivational speaker will visit Sri Lanka for the first time next week to speak about happiness. On March 22 and 23. Gaur will speak at two forums namely 'Happiness Forum' and a 'CEO Breakfast Forum' where he will speak about cutting edge tools which could be applied to your lifestyle to live a happy life as well as looking into the adaptability, attitude and happiness with corporate culture, respectively.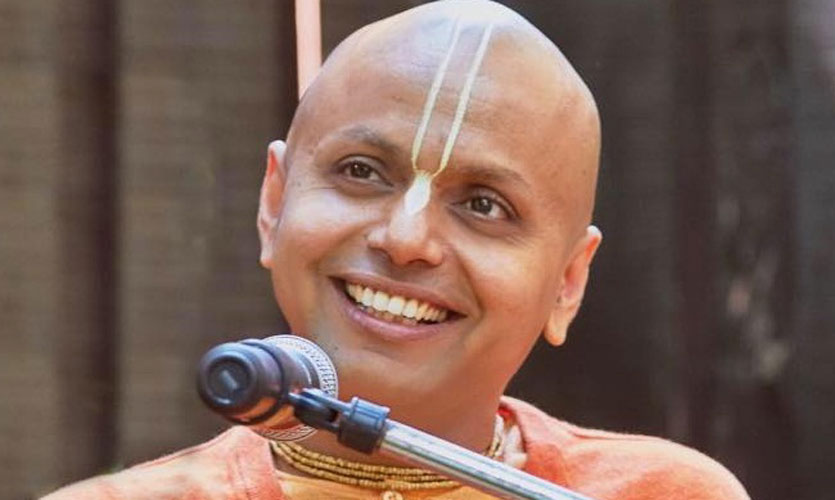 According to Gaur, there are 10 keys to happiness and this has been one of his remarkable speeches. These include ;
The Word 'I' = Expectations – so simply avoid it.
Two-letter word 'We' – Relationship means more than one : 'We' is the most satisfying two-lettered word.
The most poisonous three-letter word: Ego – According to him, a lot of conflicting situations arise because of the ego.
The most used four-letter word: Love – The need of everyone is to love and to be loved.
Five-letter word : Smile: This is the most-pleasing five-lettered word and if one smiles, it will increase your face value.
Six-letter word : Gossip: The fastest-spreading six-letter word is Gossip.
Seven-letter word: Success: Success, according to Gaur is the most hardworking seven-letter word. To be successful, tremendous hard work, determination, patience and knowledge is needed.
Eight-letter word : Jealousy: The most-burning eight letter word is Jealousy and it happens when people compare themselves with each other.
Nine-letter word: Knowledge: Gaur says that the most-powerful nine letter word is Knowledge. Knowledge is two-fold; one you learn in the university (Aparavidya) and spiritual knowledge (Paravidya).
Ten-letter word : Connection: The most divine ten-letter word is Connection and according to Gaur it's important that people stay connected to each other.
During his visit, Gaur will enlighten the audience on how to be successful and feel successful. Contents of the first forum combine case studies and research based on the lives of world's most successful people. During the CEO forum participants will be able to absorb skills and knowledge on the secrets to success in dealing with their team and how is it possible to obtain 200% from their staff.
What : Happiness Forum
Date : March 22, 2018
Time : 10.0am-4.00pm
Where : The Grand Marquee, Taj Samudra
What : CEO Breakfast Forum
Date : March 23, 2018
Time : 8.30am-10.00am
Where : The Grand Marquee, Taj Samudra