Cinnamon Life gears to host top Australian chef George Calombaris in Colombo
Renowned judge of MasterChef Australia and restaurateur, George Calombaris is hailed as one of the region's finest culinary connoisseurs. He is well-known for creating tantalizing dishes that are often inspired by his rich Greek heritage and his love for preparing gastronomic extravaganzas. Calombaris will be visiting Sri Lanka from the 8th to the 11th June 2017, for a series of events hosted by Cinnamon Life - Colombo's life capital.
A quick rise to the top: George Calombaris kick-started his career at Sofitel Melbourne, one of the city's top five-star hotels. During his time there, he won the Bonland National Apprentice of the Year Award and at the age of 27, he went on to open his flagship restaurant. He now owns and operates several star-class`restaurants across the continent and has authored of some of the industry's top culinary publications such as The Press Club and Calombaris Lives to Cook.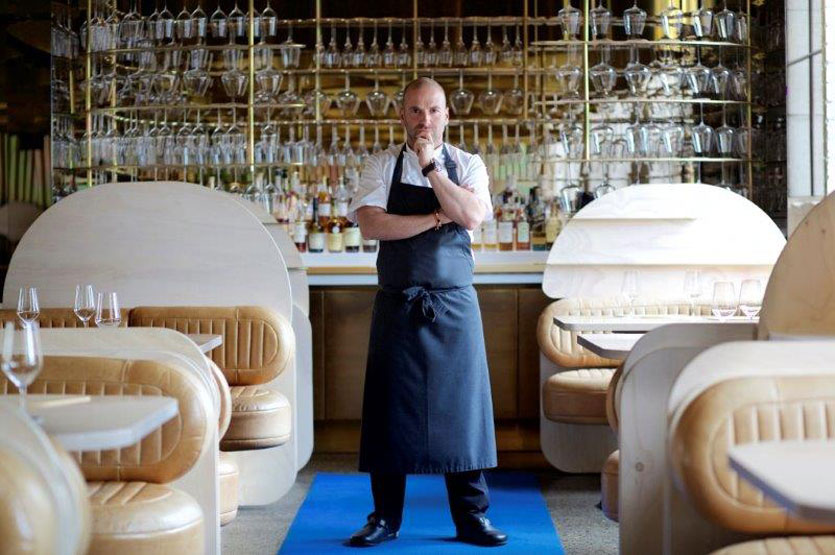 Making a mark on MasterChef: Calombaris is also well-known as one of MasterChef Australia's Judges, often stepping into a concerned or comforting role when contestants are under pressure, he strives to inspire and teach them, whilst pushing them to tap into their full culinary potential and reach beyond their comfort zones.
Managing multiple restaurants: When he's not urging MasterChef contestants of all ages to prepare their very best culinary creations, George Calombaris manages his elite network of 10 restaurants in Australia, including The Press Club, Gazi, Hellenic Republic and his souvlaki bar - Jimmy Grants. He says, "I'm in the kitchen mainly at The Press Club, but I enjoy dining with my family and friends at all of my venues. I also have great teams working across the network and all of our executive chefs constantly bring creativity and new ideas to our dishes and offering."
About George:
DATE OF BIRTH
4th October 1978
EDUCATION
Mazenod College high school in Mulgrave
Box Hill Institute of TAFE
FAMILY
Fiancé - Natalie Tricarico
Children - Michaela Calombaris, James George Calombaris
HOBBIES
Playing soccer
Table tennis (I play with Heston)
FAVOURITE COUNTRIES (FOR WORK)
Everywhere is exciting, how lucky to have a career where you can visit beautiful places all around the world!
FAVOURITE COUNTRIES (FOR VACATIONS)
GREECE!!!!
MUST-HAVE THINGS (FOOD/COOKING-RELATED)
Good knives, great quality ingredients, love, passion
MUST-HAVE THINGS (WHILE TRAVELLING)
Headphones
ROLE MODELS
Many in my life
MOTTO IN LIFE
I have a few, one being, have your head in the clouds but your feet firmly on the ground.
---
His exciting itinerary in Colombo features two authentic Greek dinners curated by George himself and a High Tea event at which he will meet and mingle with food enthusiasts. In addition, he will conduct a highly coveted Masterclass, demonstrating how he prepares his signature dishes. A charity auction will also be held by Cinnamon Life, at which the popular chef will be 'auctioned' for charity to the highest bidders who can enjoy an exclusive lunch with him; the proceeds will be donated to'Trail', a project dedicated to a fight against cancer.
To reserve your experience and for further information, contact +94 71 711 8111.
Cinnamon Life presents George Calombaris in Colombo in association with Knorr, powered by Commercial Bank Visa Infinite and is supported by the Australian High Commission in Sri Lanka. The event is also partnered by Land Rover Jaguar as Vehicle partner, Walkers Tours as Inbound Tour Operator, Cinnamon Air as Domestic Airline partner, Dilmah Tea as the High Tea partner and is facilitated by Cinnamon Hotels and Resorts.