The Amber Poolside at the Colombo Court Hotel and Spa is the only restaurant of the 4 at Court Hotel that serves lunch. Their lunch menu has just got a whole lot more exciting with the recent introduction of their daily special at the Amber Poolside.
The Daily Special lunch is a curated menu of 7 dishes for 7 days of the week. Each day will have a Chef Special that diners can enjoy. We sampled a few dishes from the menu and this is what we thought;
We started off with their Thursday special; Pepper Crusted Mahi Mahi (Rs.1200++) which was served with a smooth garlic mashed potatoes and sautéed vegetables in a basil sauce. This was a personal favourite of ours. The Mahi Mahi was perfectly grilled and the mashed potatoes were just the right consistency. The basil sauce was zesty and is best poured generously over the fish. As an alternative, there is a Chinese Mixed Fried Rice.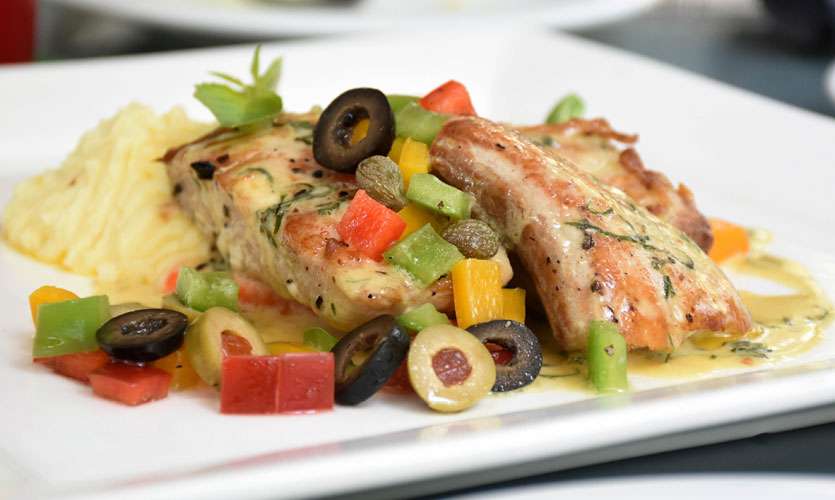 We also tried their Saturday special; the Avocado and Shrimp Salad (Rs. 1000++) is a fresh garden salad with ripe avocado and shrimp. A generous portion of greens and avocado mixed together with fresh tomatoes and onions, the light olive oil dressing tied the dish together and is the ideal lunch for those looking for a simple but filling meal. Other alternatives include Seafood Pasta, Chicken and Mushroom Pasta and a Green Salad with spicy Chicken.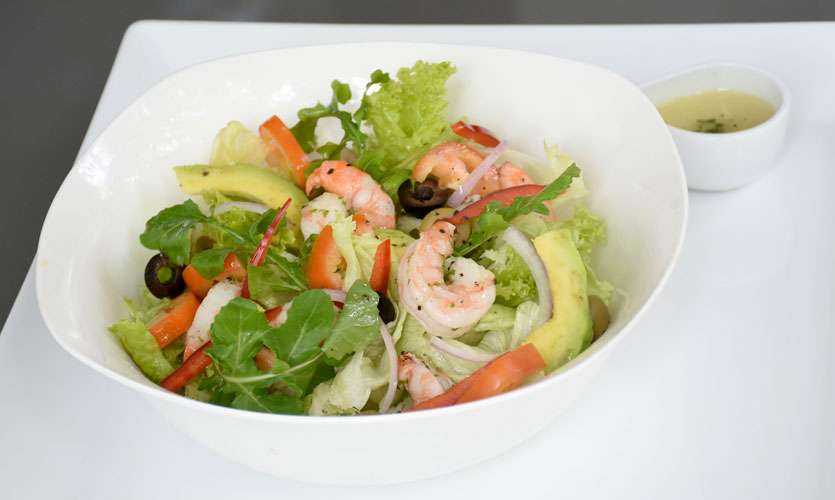 We finished off our meal with their Sunday special; Baked Red Mullet (Rs. 1100++) in Coconut Mustard. The thick coconut mustard is the star of the dish with an abundance of spices and flavours. You can also switch the mullet with prawns if fish isn't your favourite food. As an alternative, there is Cream Sauce (Rs. 1300++) served with a side of tempered potatoes and cumin rice.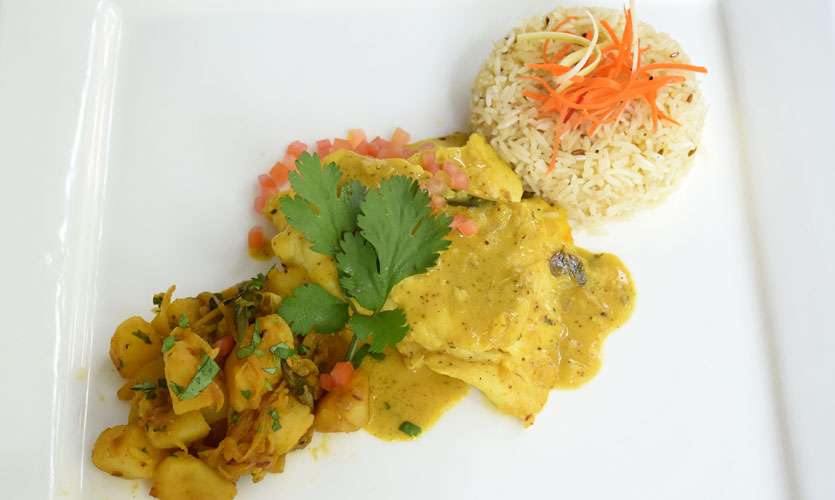 Executive Chef Nilantha is a master at creating flavourful combinations and these dishes bear testimony to that. The Daily Specials are 7 unique dishes for each day of the week designed to entice the diner's taste buds. The Amber Poolside makes it a unique place for lunch with its outdoor dining area, cooled down from the hot sun by the shade of the trees and the breeze of the pool next to it.
Lunch will be open from 11.00 am onwards and this Daily Specials menu will continue until the end of May. For more information and reservations, call 0114 645 333.
Pictures by Kushan Pathiraja