Yet again the De Lanerolle Brothers (DLB) delivered as promised, a one night only sell-out show. This was held at the BMICH on the 20th of September. The 4th edition of the show 'Keeping it Real' with renditions of classics from the 60s, 70s and 80s was performed with the accompaniment of the highly acclaimed band, DLB Squared under the masterful musical direction of Shobi Perera.
The brothers took the centre of a brilliantly crafted, all-white stage with thoughtfully placed levels to showcase the immense talent of each and every member of DLB Squared. Their wise decision to close off the wings of the balcony assured the audience an undisturbed view of the stage, elevating their overall experience.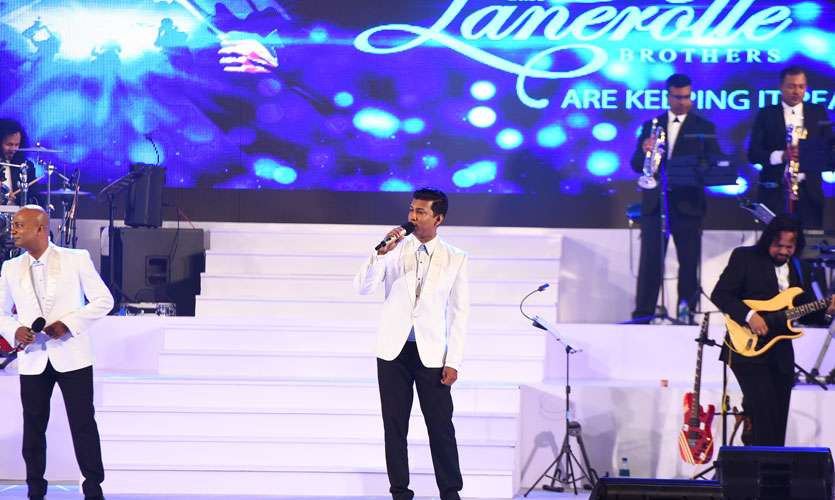 The show began on an electric high, with an energetic performance of 'Save the last dance for me' and continued to include a wide variety of songs by artists such as Tom Jones, Jim Reeves, Engelbert Humperdinck, Elvis Presley and so on.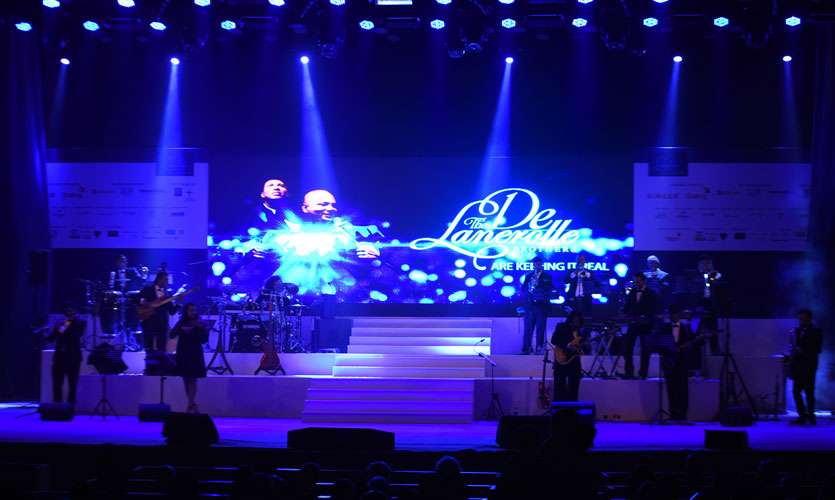 After a short break, Rohan directed the surprisingly harmonious audience through a calypso cover of the famous 'Jamaican Farewell' with the rich bass of Ishan's voice subtlety accompanying. Later, they performed for the first time ever, a combination of the popularly requested songs 'Master Sir' and 'Ganga Addara' which both delighted and shocked the audience as it was performed with no prior rehearsal. To keep the audience on the edge of their seats, the De Lanerolle Brothers performed an innovative medley of Elvis Presley covers. The night concluded with an encore followed by a generous spread by the Hilton Colombo, contributing to this amazing experience.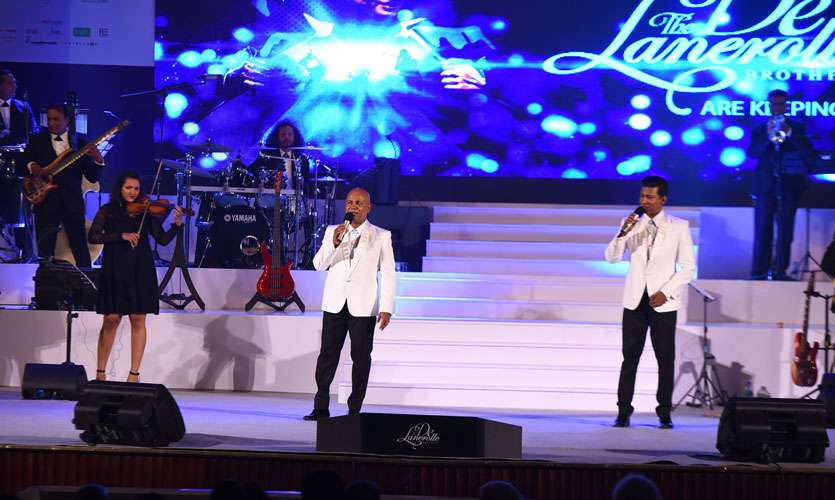 Their many years of performing has definitely made the De Lanerolle Brothers veterans of the music industry, who manage to hit every note and chord effortlessly while never failing to bring a new twist to their shows. Not only do their voices blend and complement each other quite flawlessly, but also their personalities. This makes the De Lanerolle Brothers Sri Lanka's favourite family duo of entertainers and the prime reason for their many supporters who never miss a show.
In commemorating their 10th anniversary performing as a duo, the De Lanerolle Brothers will be performing 10 shows next year. Their next performance will be on the 4th of December at the Hilton Colombo (including supper). For further information please contact: 0777 996 991

Pictures by: Manoj Ratnayake
Nisal Baduge
Text by: Dinali Gunasekara
Irushika Kurukulasuriya