Although the Avurudu hype is slowly fading away, many events are still being held to celebrate the season. This week there are new movies in the theatres and upcoming events during the weekend which you could possibly drop in to. Following are a few suggestions for you.
Movies
MC Platinum
The Boss Baby: 1:00PM, 7:00PM
The Smurfs: 10:00AM, 4:00PM
MC Superior
Beauty and the Beast: 10;15AM, 1:15PM, 4:15PM, 7:15PM
MC Ultra
La La Land: 10:00AM, 1:15PM, 4:30PM, 7:30PM
Events (In Colombo)
Light It Up 2017 - Auditions @ Visakha Vidyalaya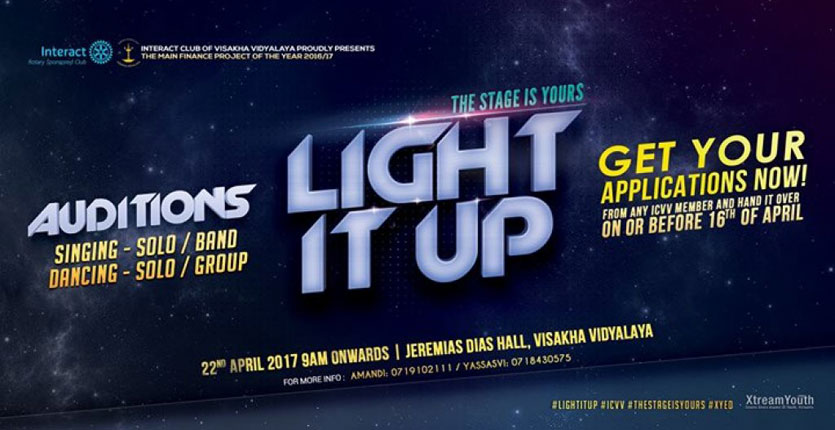 The Interact Club of Visakha Vidyalaya proudly presents LIGHT IT UP 2017 – a musical evening full of enthralling performances. Auditions for singing, dancing and band performances will be held on the 22nd of April 2017 at the Jeremias Dias Hall of Visakha Vidyalaya.
For more information, please contact Kavindi Wijayaweera on 0777365238.
When: April 22, 2017
Time: 9:00AM - 3:00PM
Where: Jeremias Dias Hall, Visakha Vidyalaya
Awurudu on the Beach @ La Langousterie

A special Awurudu Day full of fun and laughter on the beach with Traditional Sri Lankan buffet lunch will be organized by the Voice for Voiceless foundation together with La Langousterie. All proceeds will be in aid of charity.
Open for all expats and foreigners in Sri Lanka.
When: April 22, 2017
Time: 9:00AM - 8:00PM
Where: La Langousterie, Mount Lavinia
Free workshop on Bachata and Salsa @ The Zumba Studio

A free workshop on how to dance Bachata and Salsa will be held at the Zumba Studio, Col. 5 this Saturday.
Basic Salsa: 6:30PM to 7:30PM
Advance Salsa: 7:30PM
For more information contact Dharshan on 0772005677.
When: April 22, 2017
Time: 5:00PM - 8:00PM
Where: Zumba Studio, Colombo 05
An evening of Reggae @ Berjaya Hotel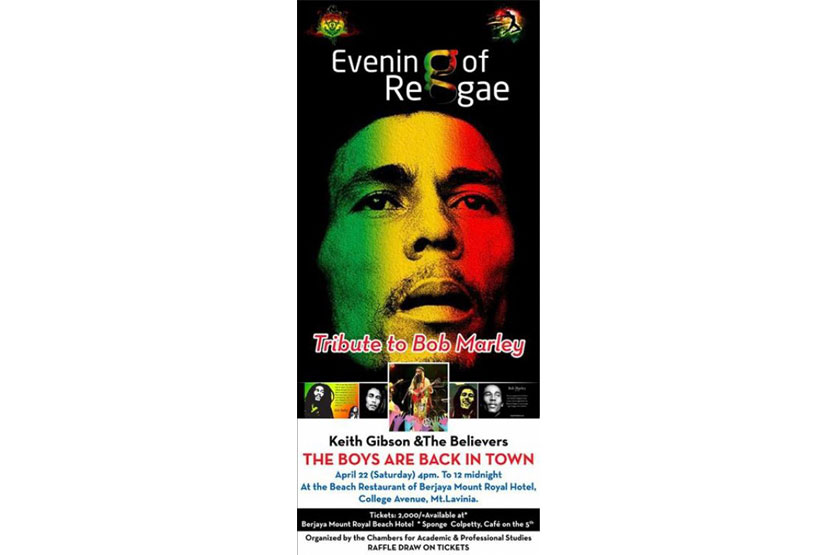 A tribute to Bob Marley, Keith Gibson and The Believers 'The Boys are Back in Town' will be held at the Berjaya Hotel this weekend. This event is organized by the Chambers for Academic & Professional Studies and invites all reggae lovers to be a part of this event.
Tickets priced at Rs. 2000 and can be purchased at Berjaya Mount Royal Beach Hotel, The Sponge and Café on the 5th.
When: April 22, 2017
Time: 4:00PM - 11:00PM
Where: Berjaya Hotel, Colombo
Sundown Bailando @ Asylum Restaurant and Bar

Dance to the best Latin music on the Asylum terrace as the sun sets. Be a part of Sundown Bailando Sundays and enjoy 50% off on selected cocktails.
When: April 23, 2017
Time: 5:00PM - 10:00PM
Where: Asylum Restaurant and Bar, Arcade Independence Square, Colombo 07
CCR City Run @ Independence Square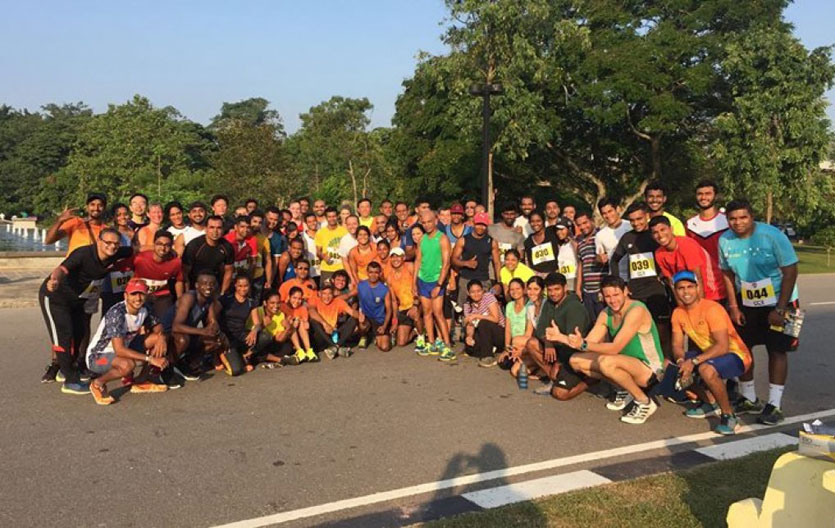 This is an opportunity for all fitness freaks to pull off a productive Sunday. All you have to do is run, run-walk, power-walk or walk to complete the distance. Use this opportunity to try different race tactics, challenge your own self, or just simply enjoy the race with your friends and family.
Registrations commence at 6:00AM and entrance is free.
When: April 23, 2017
Time: 6.00AM - 7:30AM
Where: Independence Square, Colombo 07
Pop-Up Outlet Fair @ The Sooriya Village

The Sooriya Village Team is extremely excited to announce its very own Pop-Up-Outlet Fair, creating an inclusive environment for Fashion, Arts and Crafts, Edutainment, Technology and Music in order to ensure a long term, lasting impression with potential customers.
For more information, and vendor registration, drop an email to: dushyanthav@thesooriyavillage.lk.
When: April 23, 2017
Time: 11:00AM - 6:00PM
Where: The Sooriya Village, Colombo 04