Nurturing a dream from his youth which involved a career in fashion, Gajan Vinothan claims he was always opinionated on what looks best on people. A distinct lack of good quality clothing brands in Sri Lanka, led Gajan to launch his label Stripes & Checks which caters to a young clientele who aspire to be trendy and fashion forward. Stripes & Checks places their emphasis on made to measure shirts for men.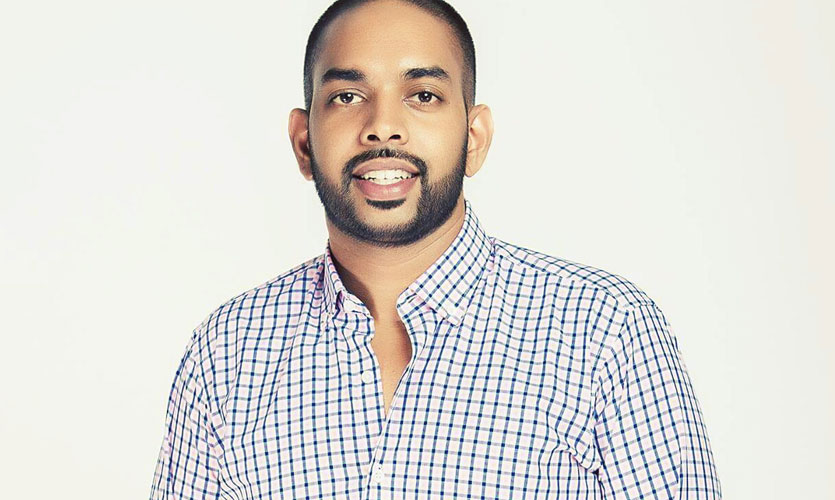 What made you embark on a career in fashion?
Simply the fact that it is my passion. Fashion is not just about clothing. It's a lifestyle. From my younger days I used to refer fashion and lifestyle magazines and be up to date on latest trends and styles, and always was opinionated about what looks best on people. Especially when it comes to personal styling, I knew what I wanted to wear, what looked good and what statement I wanted to make. But living in Sri Lanka, this was quite difficult to achieve with the limited access we had to quality clothing brands (especially for men). This is what triggered me to build a brand that's on par with other international brands when it comes to style, quality and fit.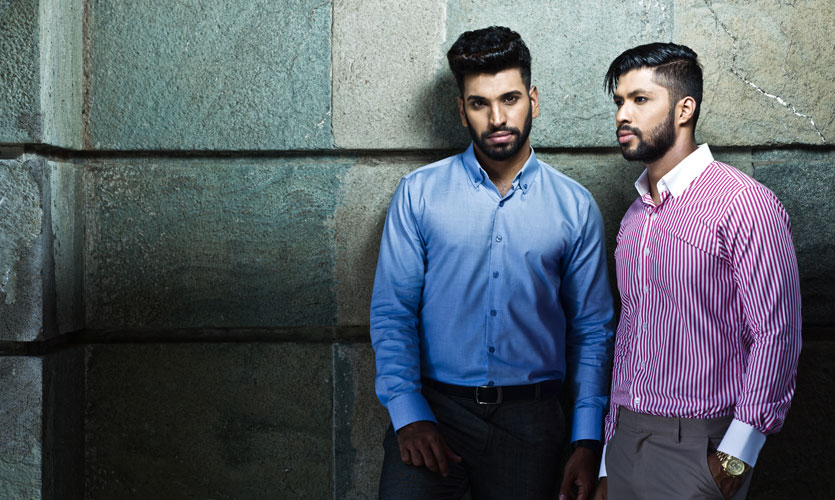 Name of label?
Stripes & Checks, 'Stripes & Checks Inc. is a men's clothing company focusing exclusively on customized, made-to-measure and ready to wear shirts. We pride ourselves of the material, design and the fit of the shirts we offer. Our fabrics and accessories are sourced from some of the top suppliers around the world. Our latest collection of work-wear, formal and casual shirts are ideal for gift giving.
What is your latest collection called?
I hardly name the collections.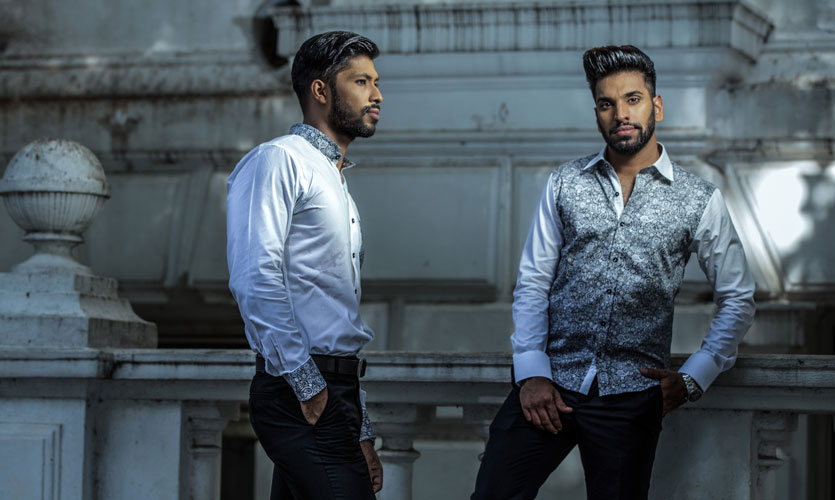 Describe this new collection?
Our clothing line especially focuses on customized made to measure shirts for men. We chose handpicked quality fabrics and latest designs for our shirts that adds an exclusive, premium feel. Apart from this, we also have the option of customizing your shirts with your choice of collars, plackets, cuffs and monograms that makes your shirts unique and personal, and adds a touch of subtle manly charm.

How long have you been a designer for?
We launched our brand in 2014 and I have been designing since then.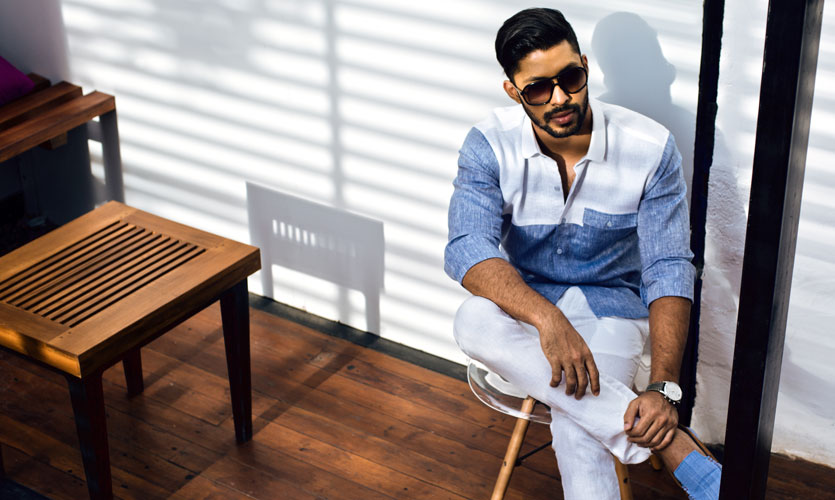 What are the challenging aspects of running a fashion business in Sri Lanka?
The industry is in a constant battle between quality and cost. As a brand that promises to deliverhigh quality garments, we do not want to compromise the quality of our shirts by using cheaper fabric or other material. This is the biggest challenge we face with our competition in the industry. Nevertheless, our customers do appreciate the quality we maintain consistently.

Where do you retail your stuff?
Our flagship store at 70, Rosmead Place, Col 7.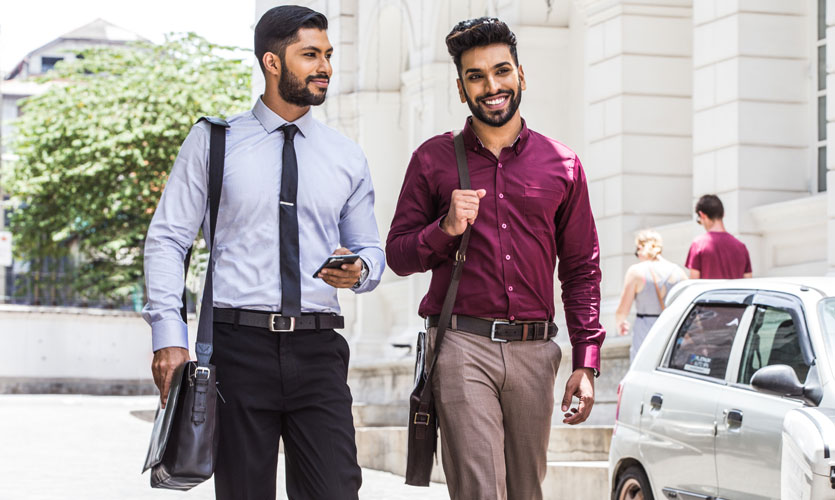 What is your top fashion tip?
Happy Socks for added contrast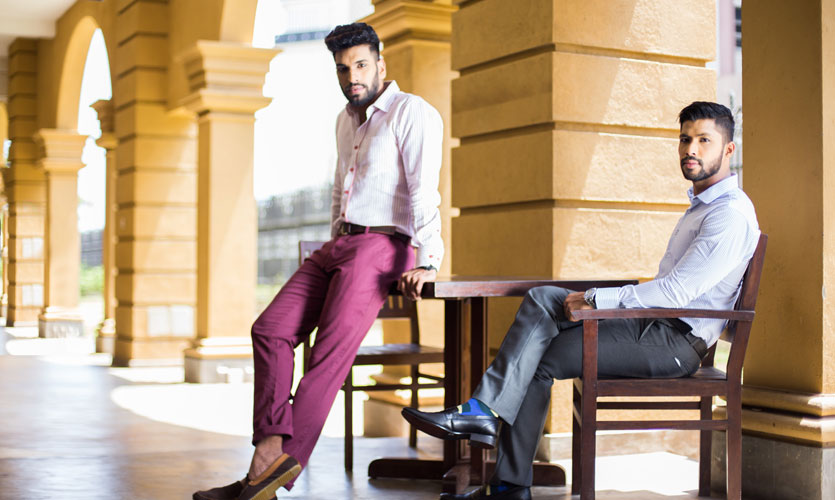 Where do you like to shop in Sri Lanka?
I generally don't shop in Sri Lanka. Hence why I started this brand!
Who is your muse?
I gather inspiration from various people I see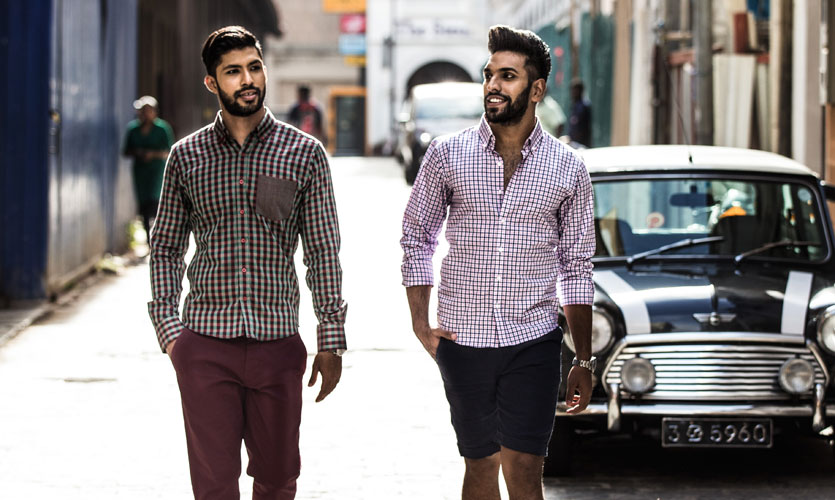 Who would you like seeing dressed in your creations?
Men with a great sense of style and who are confident about their selves

How do you balance creativity with commerce?
What is trending in fashion now might not necessarily be what our consumers are inclined to purchase. Identifying designs/styles that would move well in our market is key to keep the business viable.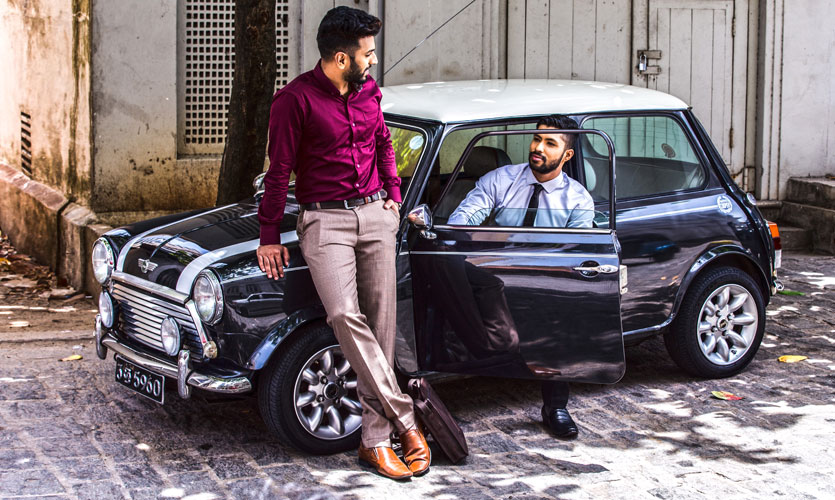 Which designers/brands are you influenced by?
Eton Shirts, Zara Men, Brooks Brothers, Eve and Kane, Thomas Pink

What's the best way to accessorise your clothes
Matching shoes and braided belts. Colourful socks.