Malisha Nicoli is the designer behind the menswear fashion brand Alter Ego. Malisha was encouraged to embark on a career in fashion by her father who was always immaculately turned out. She recently launched her latest collection Bravolution 17 which she hopes will revolt against the common concept of menswear in Sri Lanka. Currently the brand has an online retail presence but there are plans of expansion into retail stores within the next few months.
What made you embark on a career in fashion?
My dad for sure. Growing up he's always pushed me into channeling my creative side as he himself was in a creative field.He was a well-dressed man who had a funny obsession on perfumes and smelling good. I'd say he was my biggest believer and my mother who is still an amazing motivator.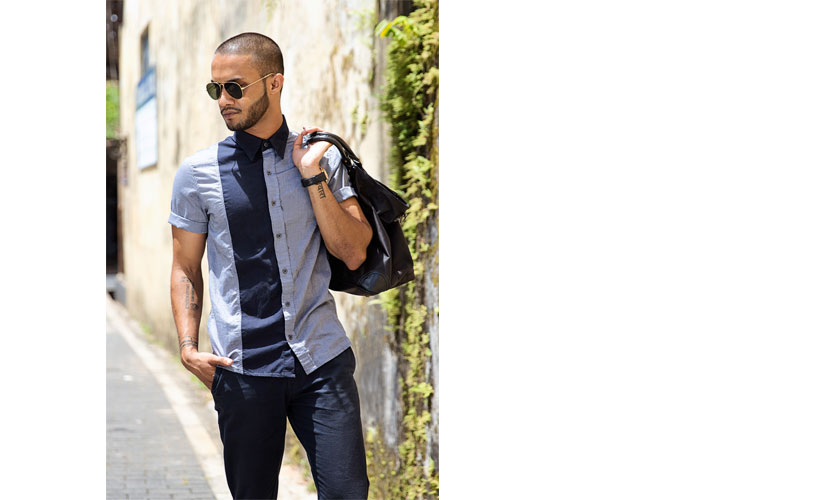 What is your latest collection called?
"Bravolution'17"
Describe this new collection?
I wanted the first collection to give a sense of fashion and also comfort catering to all types of personalities. Every piece in this line will give you very carefully designed fits, for example I have "Slim fit" which gives a much tailored look on the wearer and "Easy fit" which will give your upper body a fitted look and from below the chest level would give you a much relaxed look.
How long have you been a designer for?
Close to 4 years now.
What inspired this collection?
The collection name was inspired by how my pieces and the brand overall will "revolt" against the common concept of menswear in Sri Lanka. This has been the main reason as to why the detailing of the shirts have international aspects and is fashion forward.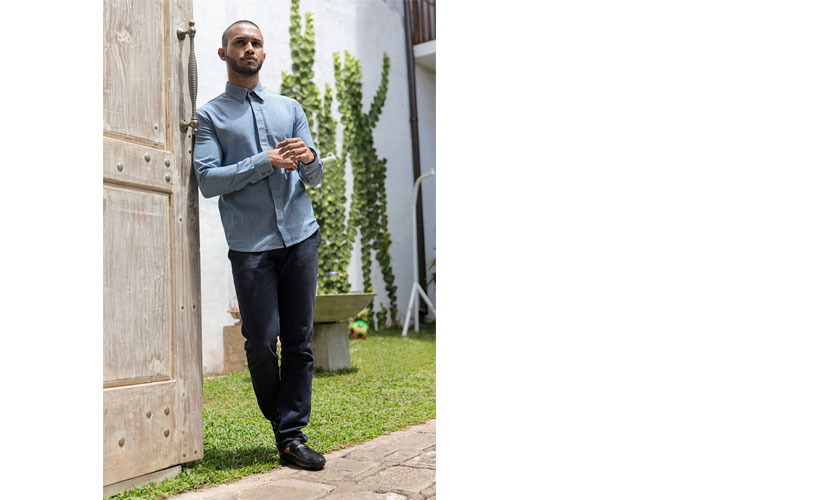 What are the challenging aspects of running a fashion business in Sri Lanka?
The fashion industry in Sri Lanka is surely evolving rapidly over the years. It's quite a lot of extremely talented designers in our little island, who are all strong and career driven. The challenging part for me would definitely be identified as a "Designer Wear Business"among everyone emerging with all types of clothing businesses
Where do you retail your stuff?
I am focusing as an online selling brand at the moment, hopefully will branch out to Fashion boutiques within the year.
What is your top fashion tip?
Plain oxford shirt with the perfect fit. Dress it down dress it up, it works either way!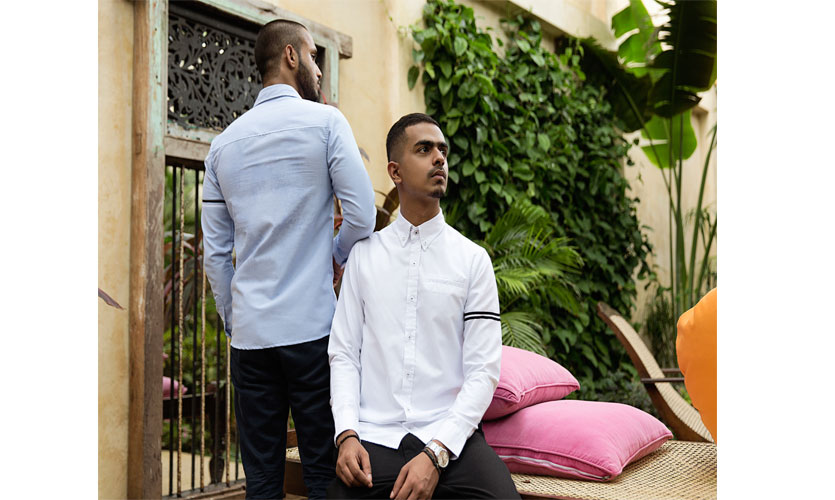 Where do you like to shop in Sri Lanka?
Not that big of a shopaholic. But I would say "Thirteen Thirty One". All the pieces I have from them are very trendy and fits well.
Fashion prediction for next season?
Definite pop of colors! Cool shades of blues, easy Chinese collar shirts and delicate cotton fabrics.
Why did you decide to do menswear?
I experimented a lot throughout the years of being a designer and finally menswear spoke to me like no other category in fashion. I loved the fact that it's a niche market and I could be breaking boundaries when it comes to men's fashion.
What is that you like about designing menswear?
I would say the details. It seems like a very simple task to cover menswear but when taking all the fine detailing and the fit of a garment it has to be mastered or your design fall behind as every other shirt. It's a gamble.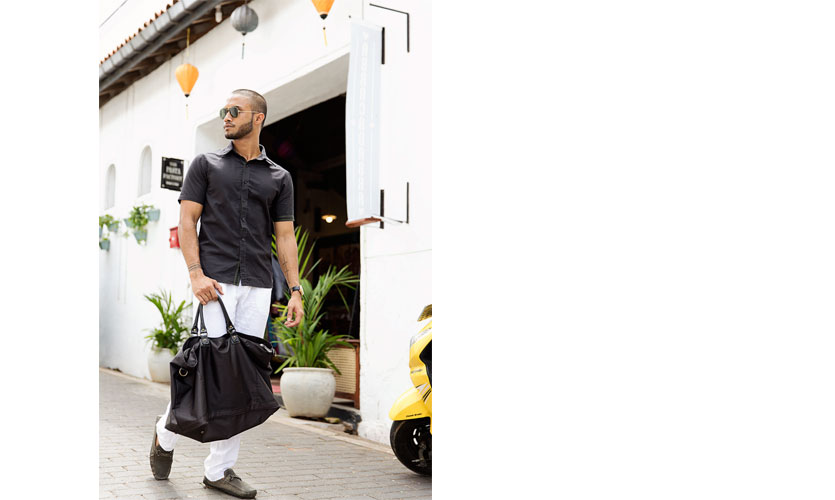 What were you doing before you became a designer?
Always been a designer working my way forward since I graduated with a Degree in Fashion Design from Raffles Design.
What are the challenging aspects of designing menswear?
Everything after creating my sketches! It's a very niche market for menswear brands which means fabric sourcing, production and reaching out to the customers is a huge challenge. Getting that right quality and producing something that's durable sometimes can be challenging as I try to improve with every chance I get.