Spotting a niche in the market for plus size clothing when she found it difficult to buy clothes for herself, Surangi Perera launched her
label
Curvo. Despite not being a fashion student, Surangi has adequate knowledge to create fashionable clothing based on her own experiences of what suits larger ladies. She creates clothing that go
up to
a 4XL or in UK parlance, a size 22.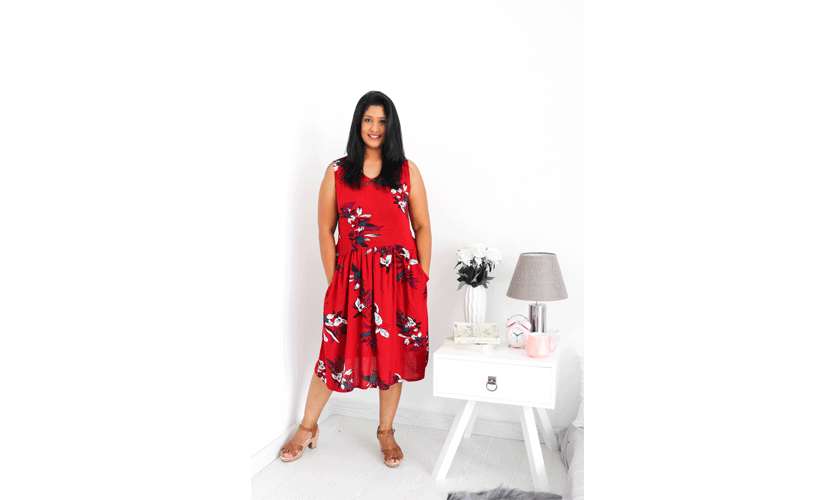 What made you embark on a career in fashion?
I stumbled upon a fashion career out of nowhere. My husband always wanted to get
into
the apparel industry and I started by helping him.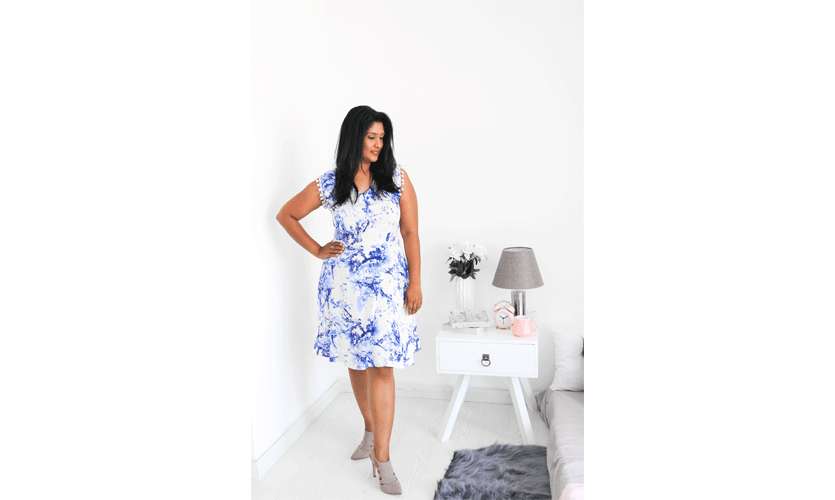 What is your latest collection called?
Describe this new collection?
It's a floral theme. Three different types of flowers. Materials used are Viscose,
Cheesecloth,
and
Denim.
Why did you feel the need to create plus size clothing
?
I
came to Sri Lanka in December 2015 and was a UK size 16 then. Every time I went
into
a shop, I came back emotionally depressed about my size and that I can't fit
into
any of the nice clothes that are out there. I hate the Kurta top style and that's mostly what is available in Sri Lanka for plus size ladies. Then I decided that there is nothing wrong with me, it's just that there are no nice designs coming in the bigger sizes. That's when I thought I want to create my own
plus-size
label.
What sizes do you go up to
?
We
have sizes L, XL, 2XL, 3XL,
and
4XL
In UK sizes that's UK 14, 16, 18, 20, 22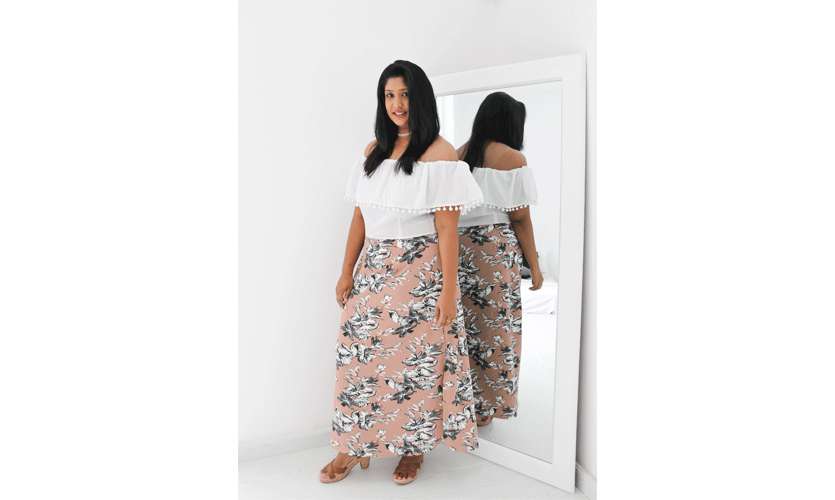 What inspired this collection?
Floral is always my favourite print. Most of the plus sized clothes are in plain colours. But I'm always trying to put out a collection which includes a lot of prints.
What are the challenging aspects of running a fashion business in Sri Lanka?
Quality and Time. We struggled a lot to find good production lines that delivered the quality we wanted. Most of the pattern makers and machine operators in Sri Lanka are reluctant to think out of the box. We have come across many who have refused our designs because they like to stick to the same pattern. Time management with the production line is the other biggest challenge. We are so fortunate to have met the team we have now.
Where do you retail your stuff?
What is your top fashion tip?
Just be you. Fashion is the trend and style is your personality. If you know your style, you will always look good.
Where do you like to shop in Sri Lanka?
I don't shop for clothes in Sri Lanka now as I wear my own. Love the bags at Cotton Collection, Uptown Kandy for Shoes, Backstage for accessories, Exclusive Lines for Perfume, Body Shop for Makeup and accessories.
Who is your muse?
Fashion prediction for next season?
I would love to see any trend coming up next season for plus size because I feel like it's been the same for decades now. Would love to see the plus size ladies be more confident to embrace a more feminine 'flaunt your curves' type of trend. My fashion prediction otherwise is that the playsuits and rompers would be so much in trend.
What is a fashion no-no for plus size people?
To be honest, I don't think there is a 'no-no'. I always say if that's your style just go for it. However, if anyone is really concerned, then maybe stay away from pastel colours, horizontal lines, maxi dresses. But if you go to our page you would find all these there. It's about how confident you are to wear them.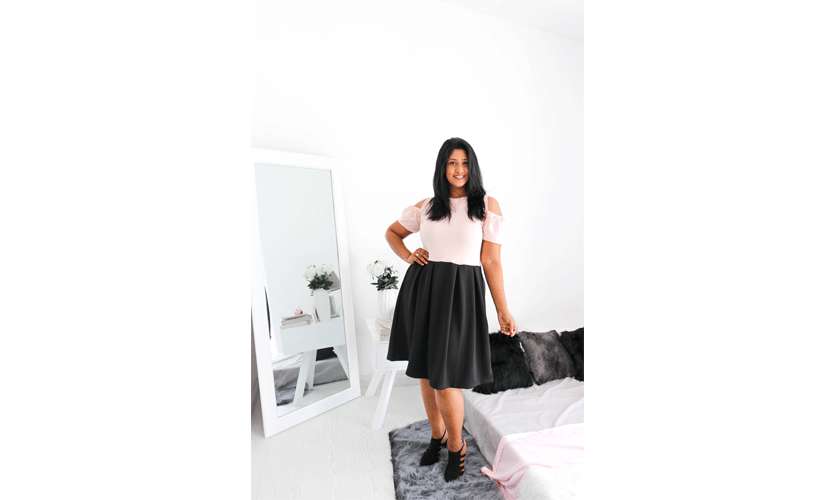 Who would you like seeing dressed in your creations?
Tina Edward Gunawardhana (I have my cheeky smile on!).
Which designers/brands are you influenced by?
Zimmermann, Zuhair Murad, Bardot, Forever 21, Zara, Asos
What's the best way to accessorise your clothes?
Being minimalistic is the best way. We are more into casual wear so I would love to step out accessorised with a pair of studs, comfy sandals, and a trendy handbag.