A hobby that morphed into a profession is how one can best describe the career of jewellery designer Melinza Fernando. Starting out learning the basics, she soon realised her forte lay in designing and making jewellery using a range of metals and precious and semi-precious stones. As a jewellery designer, Melinza is very pleased to see her designs displayed in the Barefoot stores and she is happy that she has reached her goal of offering simple stylish jewellery at an affordable and fair price.

Occupation before becoming a Jewellery Designer?
This is my first professional role and yet I prefer to approach it as an adoring hobby. I have many interests; food, travel, architecture, literature and people and enjoy the flavours of all with a sympathetic understanding towards and feeling for good design.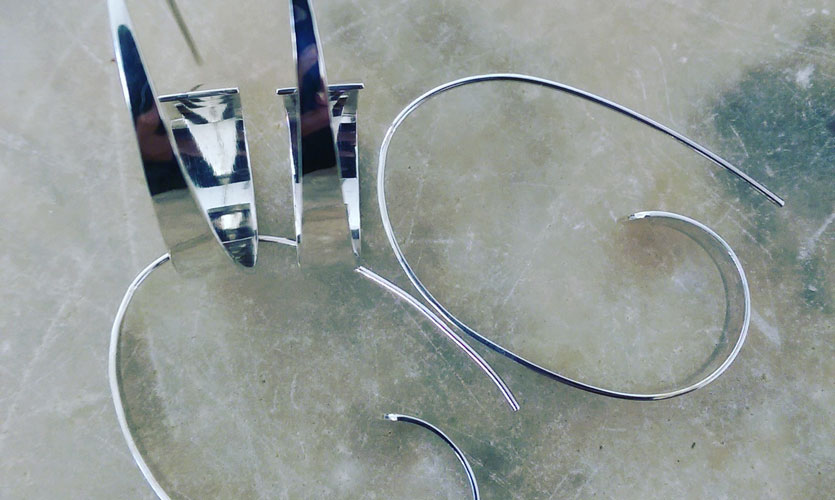 What made you embark on a career in Jewellery Design?
Having a desire to create using ancient tools and techniques with contemporary designs.
Name of label?
Mela.Made.Me
What is your latest collection called?
The Organic Collection.
Describe this new collection?
It is a unique range melding organic metals such as copper, silver and gold and earthy stones all locally sourced. A collection of earrings, rings and one inspired copper and silver neckpiece.
What metals and stones do you use?
Varying recipes of copper, silver and gold creating distinctive colourings. Preferred stones are London Blue Topaz, Citrine, Champagne and Olive Quartz, Pearls and Peach Sapphires.
How long have you been a designer for?
In 2010, I joined a small class, which offered a basic introduction to working with metals. As my interest grew, I volunteered myself at a local Jewellers Workshop where I improved my skills, learning with rudimentary tools and ancient techniques where everything was entirely handmade and without machinery. With basic manufacturing skills in place, I wanted to begin creating the designs I had in mind. I met my current teacher a few years ago and with a passion to share his knowledge of both design and manufacturing, I have been lucky enough to remain his pupil improving my skills. I would say I have been designing professionally only since 2016.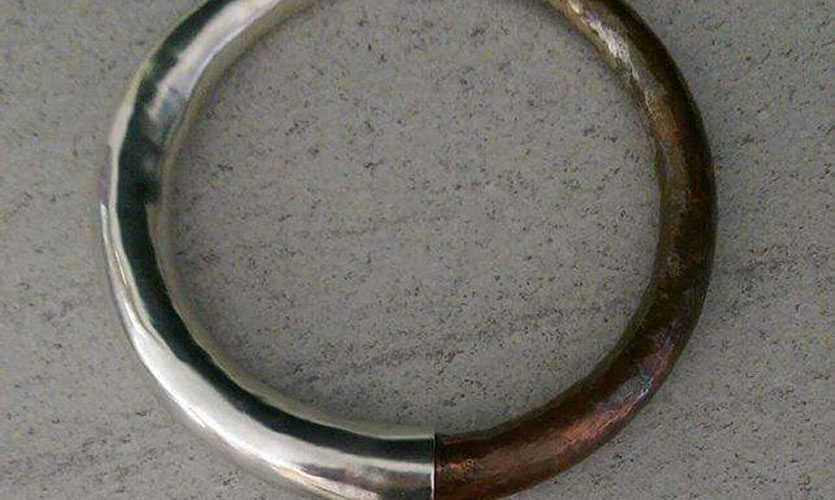 What inspired this collection?
Modern form and translating it into jewellery using clean lines and textured surfaces with organic metals and natural stones (polished & raw).

What are the challenging aspects of running a jewellery business in Sri Lanka?
I feel less challenged than I do, inspired and free by the opportunity and space I have to design my original pieces in Sri Lanka. My craft allows me to create at my own pace and with only handmade pieces, it will always remain a boutique experience showcased at limited outlets and stimulated further by requests and encouragement from my online followers #melamademe
Where do you retail your stuff?
My range is currently showcased in Barefoot Main Store and Barefoot Dutch Hospital. We hope to launch in their Galle Fort Store soon and may see a range shipped to the South Pacific later this year.
What is your top jewellery tip?
Pendulous Earrings. It's terribly alluring.

Jewellery prediction for the next season?
I see Bold Ultra Modern coming.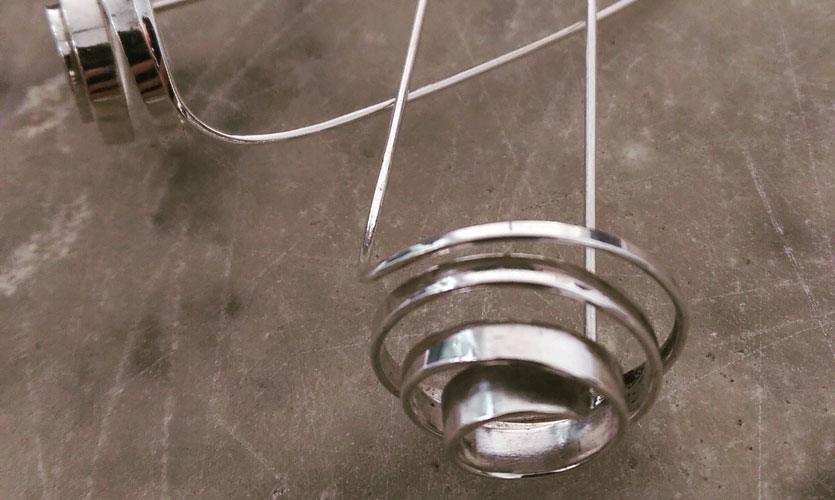 Who would you like seeing dressed in your creations?
Frida Kahlo.
How do you balance creativity with commerce?
99% Creativity 1% Commerce.
I am very pleased to see my designs displayed in the lovely Barefoot stores and my goal reached by offering simple stylish jewellery at an affordable and fair price.