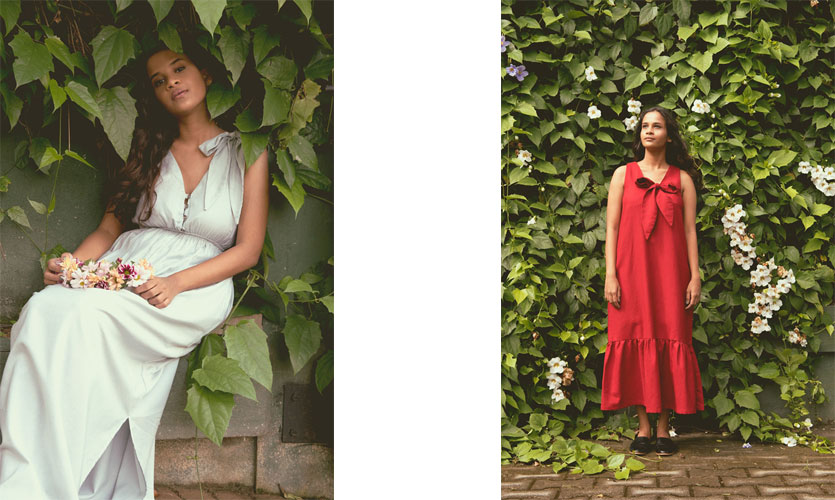 Vathsala Gunasekara adopting Matara as home-town started up her primary education at MR/ Kamburupitiya Maha Vidyalaya with a move towards her secondary education at St. Thomas' Girls' High School Matara and Mahamaya Girls' College Kandy. The passion towards fashion helped her graduate as the batch topper with a first class Honours degree in Bachelor of Design specialized in Fashion and Lifestyle under the Department of Integrated Design at the University of Moratuwa with a personal style influence through Bohemian, Minimal and Classical styles.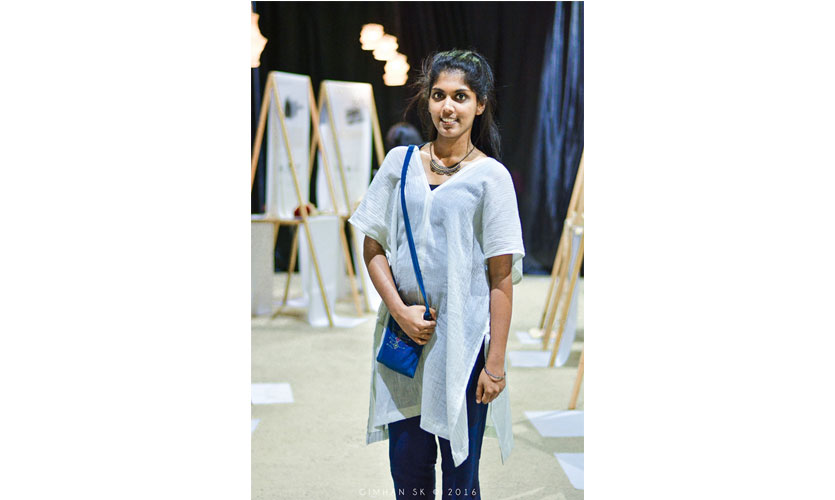 FASHION EXPERIENCES
What was the spark that paved the interest in taking fashion more seriously to make a career out of it?
I did my A/Levels in the stream of Mathematics by getting selected for the Information Technology side degree at the University of Moratuwa. The inspiring passion towards the creative side led me to the pathway of changing my career into design from selected IT through a tough decision helped me to stand up with confidence in the place where I wanted to sparkle myself out seriously in becoming a well-known fashion designer through achieving the dream of building up my own label. I personally believe the success behind my achievement is taking part in Colombo Fashion Week held in 2016 when I was still an undergraduate brought me the turning point in life from fashion design student to fashion designer with proper guidance from the relevant professionals already out there in the field.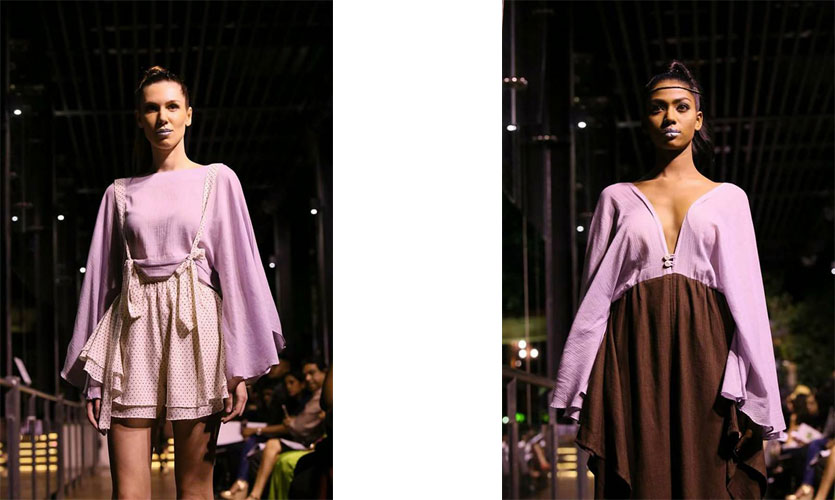 How has your work evolved since you began your own label? How would you describe your brand?
The starting and launching my brand when I was an undergraduate did not seem very easy to balance my academics along with the development of my label, but the confidence that I had within myself never led me down to the stage of giving up rather than the motivating myself to work harder. Thus, after graduation, my full-time focus on the label helped me to evolve gradually by adding new things by making my designs look even more creative day by day. The inner belief of myself considering "Fashion has something to add value and comfort in someone's lifestyle" is all that I am showing through my label following a path of being ethical and nature -friendly.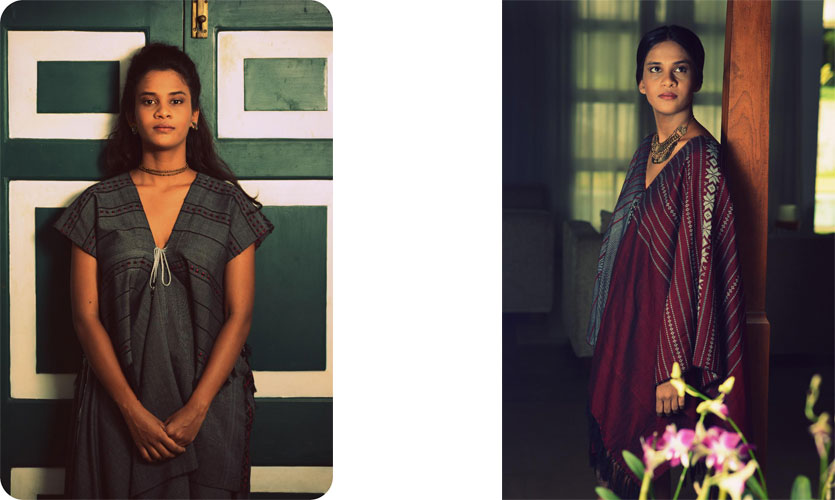 The pieces designed by you has become more appealing to people as a result how has it received international acceptance?
One of my pieces retailed at PR concept store was being purchased by a popular Bollywood Celebrity (Sonam Kapoor) during her visit to Sri-Lanka and few invitations from foreign Fashion Weeks brought me immense happiness and inner peace of satisfaction to realize that I have some capability to touch the international acceptance from the locality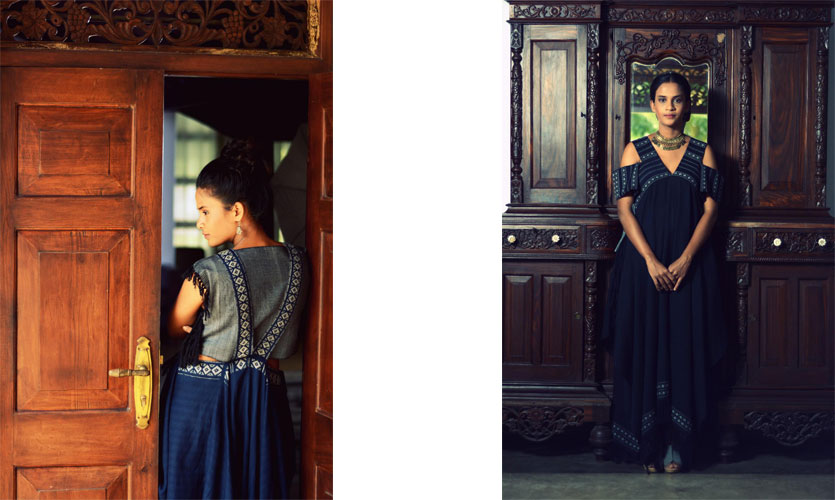 What is your future motto in another ten years of time? Are you superstitious or do you have any rules you live by?
The motto I wish to follow throughout my life is "Be true to yourself and follow your conscience" is still helping me to reach the height of success with no doubt, in turn making every moment cherished for my family, friends and well-wishers through a chance of appreciation when they hear my name "Vathsala Gunasekara". The only reason for this moment is the principles which I follow greatly "I believe in goodness in people. I believe in ethics. I believe in conscience."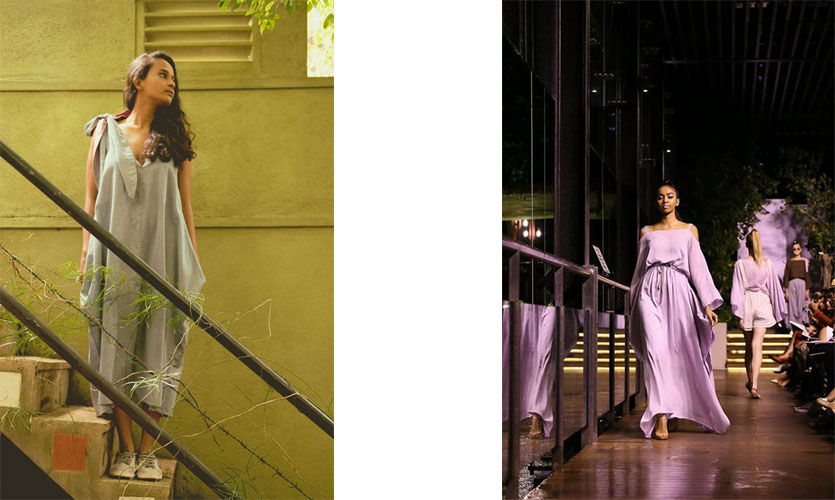 Designer tip
"Never give up on good opportunities you get. Be good, do good; You will go to places"
By- Harthika Ganeshan