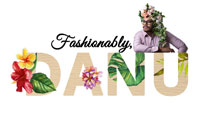 Today, I feature one interesting product. I was fascinated to see a bow tie made out of wood, and it even looked comfortable when I saw it on someone at a party, and I had to feature it. The best part was that it was launched recently on May 6, which also happened to be the designer's birthday.
I chatted with Amry Ahamed, who is the brainchild of this new brand. To make your orders, check the pages out on Facebook and Instagram.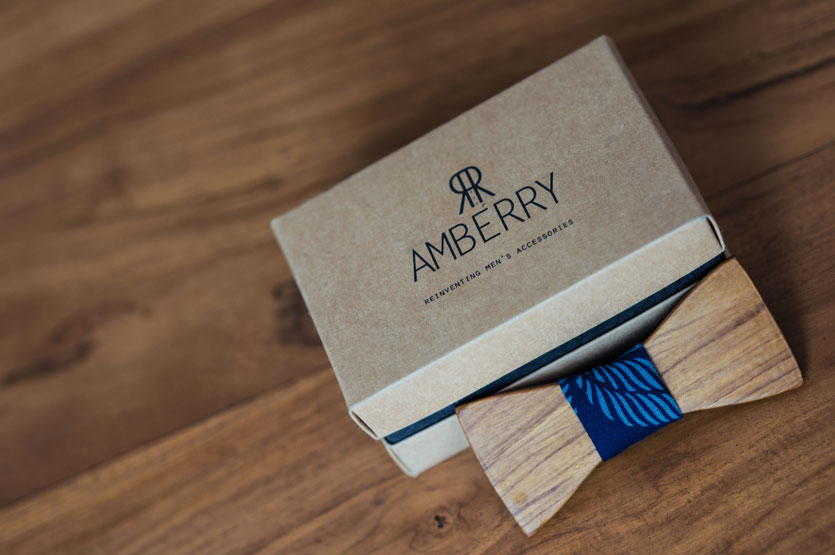 Why bow ties?
Finding men's accessories in Sri Lanka is a task, the traditional ties and bow ties that are vastly available are the only options. I'd had the pleasure of owning a wooden bow tie during my travels which caught my eye and immediately felt the need to introduce it in Sri Lanka, not just importing it but making it in Sri Lanka with locally sourced wood.
What was the inspiration behind your brand?
Friends and family around me have always insisted that I have a good fashion sense. I take making a statement through your choice of apparels and accessories very serious. During an event last year I wore a wooden bow tie and everyone noticed it at first sight, which instantly gave me the idea to introduce it to the local market.
What's the story behind the name 'Amberry'?
Amberry is a nickname that has come to life eventually. A cousin of mine would call me that and said that one day I could make it a brand, and here I am, many years later introducing Amberry to Sri Lanka and the world.
Your product is unique in comparison to what's available locally. Tell us about what makes you stand out.
The wooden bow tie concept is something new to Sri Lanka. We initiated the first of its kind Sri Lankan made wooden bow tie. Each product is handmade and unique on its own. Streamlining handpicked resources to fine tune products.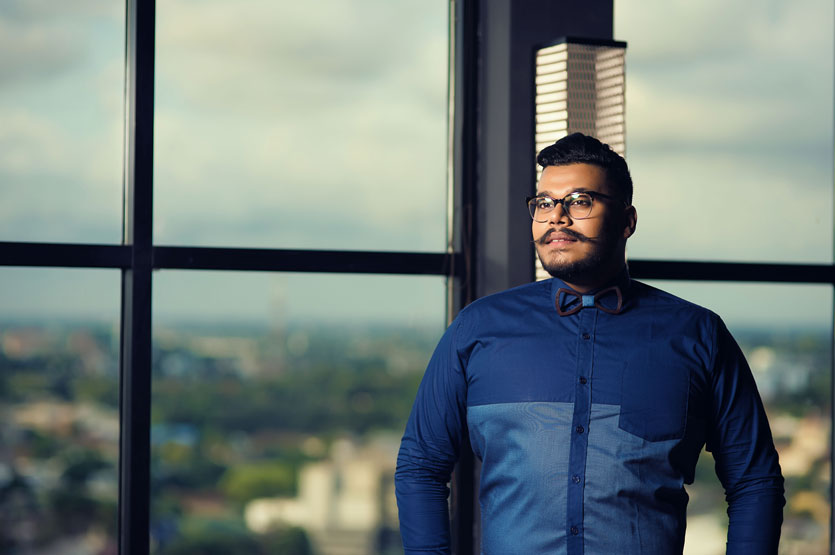 Is it only going to be about bow ties?
We intend to reinvent men's accessories. We will be expanding in to cufflinks, wooden ties, tie pins, belts and wooden eye wear.
How long did it take to master the first one you ever created?
Introducing a product 100% locally sourced and made has been a dream come true to me. I did a lot of research and studied about the product. I was excited about getting the very first wooden bow tie done. It took me about a month to put together and come up with the masterpiece.
Who do you envision wearing your work? Do you think about this when you work on designs?
The vision is reinventing men's accessories, at this point its catered to the general public of all age groups. I see the product and brand taking flight when it's fully introduced to the market with the ranges we provide. You "Danu" carried off the tie very elegantly I must admit, I appreciated and loved the look you carried whilst wearing the bow ties.
What are some new pieces you are working on, and what are your plans for the future?
The plan is to work under the four ranges available for bow ties: Casual - Classic - Ceremonial and Customized. Currently I am working on a couple of more bowtie designs and planning on introducing our own range of wooden cufflinks too which would also be under the 4 categories.
The plan for the future is for it to be available at selected stores, and duty free magazines, and of course the brand going global.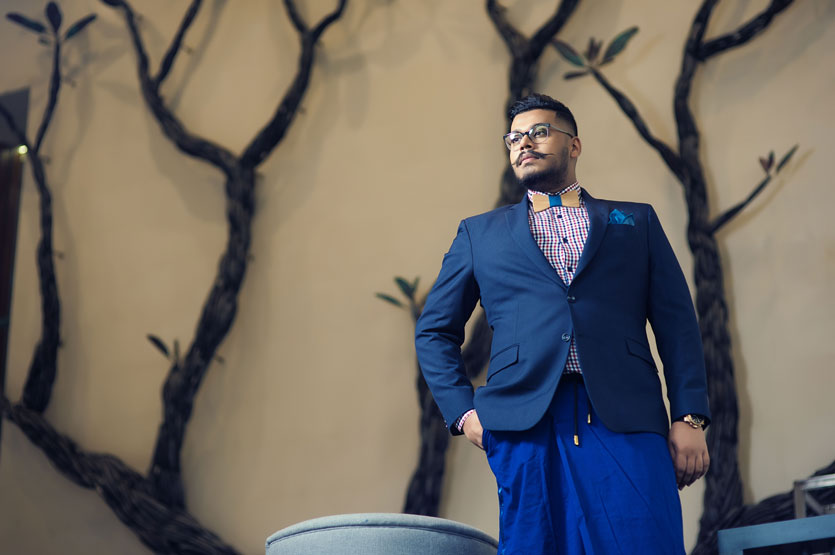 What prompted you to work on and create an exclusive range for men? Will there be anything for women in the future?
Finding accessories for men in Sri Lanka is quite the challenge. Even the thought of picking up a gift for a man is difficult. So it inspired me to introduce an exclusive range for men.
We might introduce an exclusive range of products for women in the future under a different brand name.
How would you describe a Sri Lankan man's fashion and style?
Sri Lankans are very conscious about their dress sense. Be it a woman or a man, there's a growing fashion trend that everyone's joining in. I think we feel good about looking good and that says a lot. Considering that we have an amazing platform such as Colombo Fashion Week which launches new designers and brands all the time, it proves that Sri Lankan fashion is actually hitting a new high.
We shot at a fab location, and that's Jetwing Colombo 7, and speaking to the man behind the lens, this is what he had to say..
What are your thoughts on the wooden bow tie collection?
This is a very new concept for the Sri Lankan fashion market. I like it simply because of their trendy designs and durability.
Do you see this product doing well in our stores locally?
Since this is very new to the Sri Lankan market, the designer must market it so well that it will become a fashion symbol to wear. Since bowties are in trend now, this might be a big hit.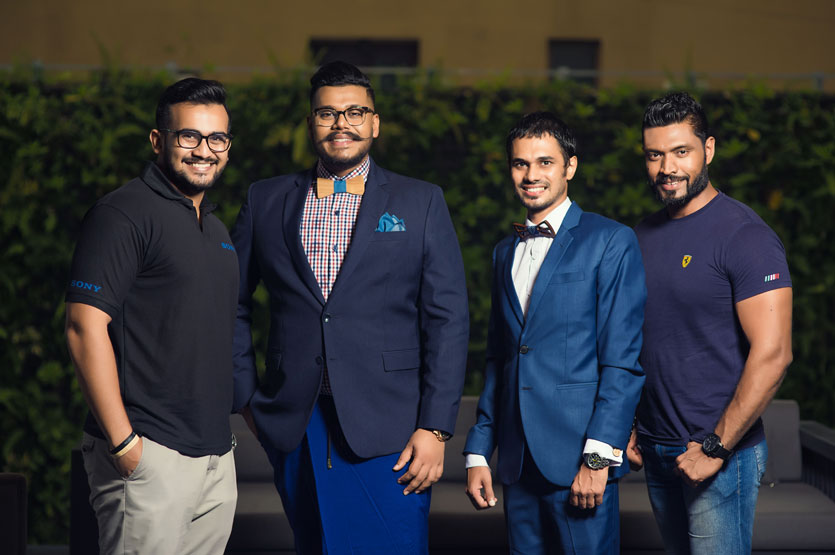 What were you hoping to achieve in terms of the shoot?
We gave it a vibrant look with mostly closeup shots since I wanted to highlight the product. Jetwing Colombo 7 was the perfect setting for the shoot.
---
Designer - Amberry
Photographer - Arantha Sirimanne (ARANTHA PHOTOGRAPHY)
Video - X IRIS (Nuwan and Menaka)