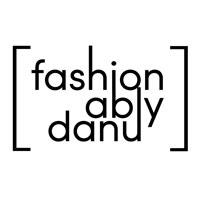 Today I work with a young brand, which has caught the true essence of the youth, from the trendy cuts and the fits, the T-shirts show an international outlook, and the maker for this brand is Kanchana Delgoda. All the designs which are featured can be purchased at JUMP.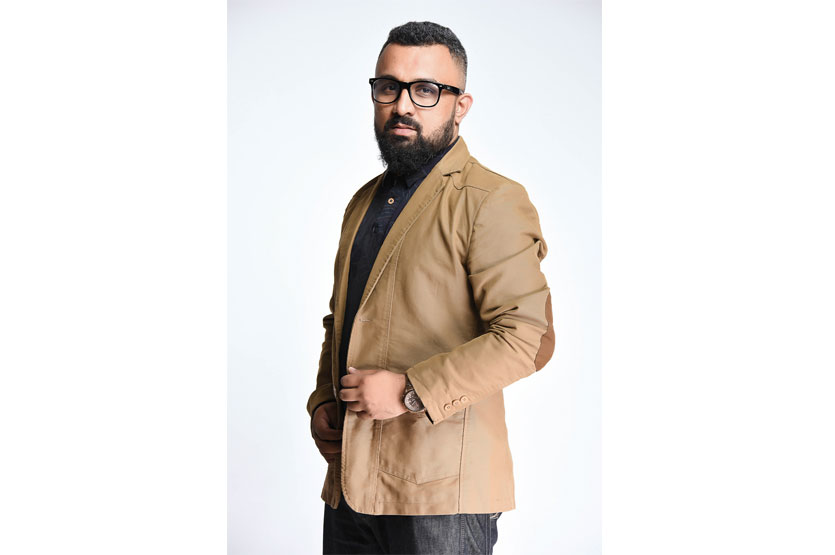 Why have you named your brand Dr. Slim? And why?
To be honest, the name Dr. Slim has a bit of a history. It's coupled with my love for music from my days in school, so by naming my brand Dr. Slim, I feel that I connect with it more with a sense of who I am and what I love.
How would you describe your personal style?
Well, I do keep up with the new trends and try them out but my personal style is more about how comfortable and confident I am when wearing something.
What international brands have inspired you?
There are a few to name but basically any clothing brand with excellent quality and comfortable fabric along with a great fit.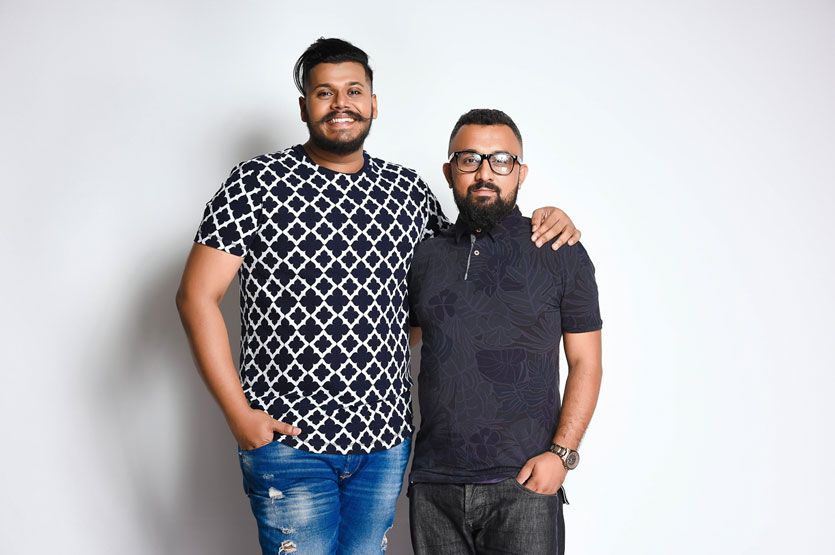 How do you work on the designs you create?
I am always on the lookout for latest trends, so when I see a fabric I kind of envision what I want to create with that piece of fabric. From there on, I work hard on getting the perfect design and the perfect cut. I pay close attention to each detail, from the stitch to the button. It's a long process but when you see the end result, it's all worth it.
What are your thoughts on the local market?
As we designers are, most consumers are also on the lookout for the latest fashion trends. They are concerned about the quality and value for money as well. So if you are able to create something that is fashionable, with great quality and value then there is always a great market for your creations.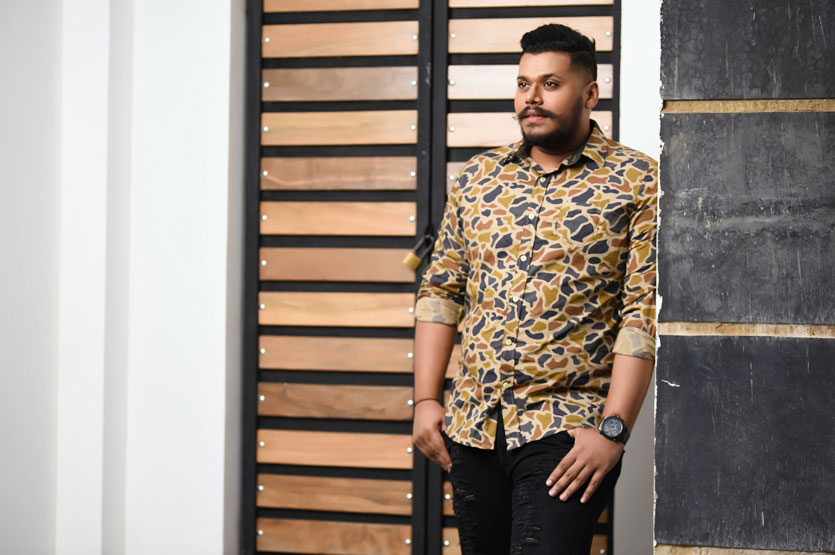 What according to you is a favourite part of being a fashion designer?
For me, it's being able to create something new and to see someone embrace it with as much love and care as you have for it. You get to be a part of their lives in a way and when you see someone wearing one of your creations, that's just priceless!
Who do you envision wearing your work? Do you think about this when you work on designs?
Well, someone like you Danu, who has a great and unique personality with a great sense of style. Someone who adds a bit of themselves to whatever they wear and let it shine through instead of just letting the clothes wear you.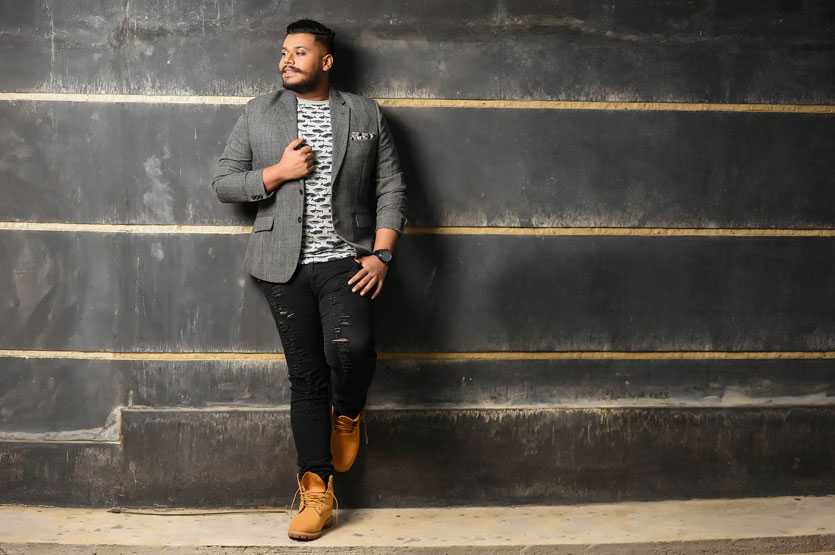 What skills, according to you are necessary for a successful fashion designer?
Amongst many other skills, I think creativity, a good eye for material and knowledge of latest fashion trends are the key skills that every fashion designer must have.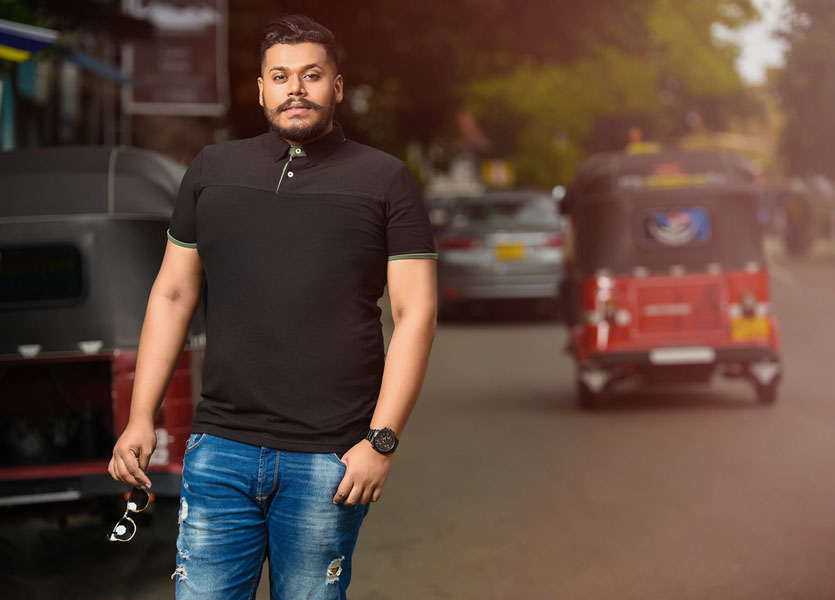 What interested you to work and create an exclusive range for men? Will there be anything for women in the future?
I myself have struggled many a time to find clothes that suit me or clothes that I'd like to wear. That's what made me want to work on a range for men. In terms of a line for women, I did produce some great designs and I hope to do the same in the near future.
How would you describe a Sri Lankan man's fashion and style?
I think they are conscious about what makes them "look good", and depending on the person and the occasion it can be smart, casual, funky or edgy which is great because it gives us fashion designers ample opportunity to create something for everyone and make them all look great.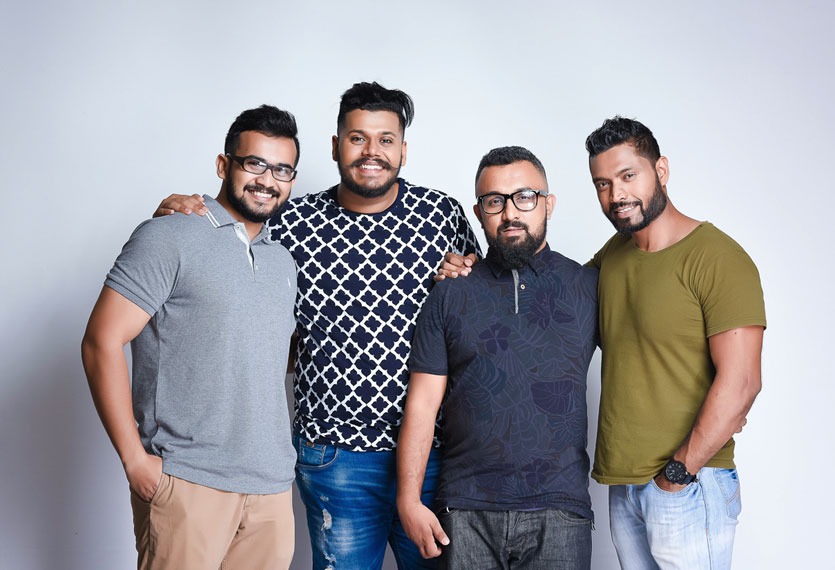 Speaking to Arantha, who is also the designer's friend, this is what he had to say...
What are your thoughts on the prints of this collection?
The print of Dr. Slim comes in vibrant colours and designs, which the modern day youngsters like to wear as street and casual styles.
What look do you feel will move well in Sri Lanka?
The shirt with the camouflage print will be a good buy among teenagers in Sri Lanka. My personal choice would be the plain coloured T-shirts and polo shirts.
What are the looks you would like to see with Dr. Slim?
I would like to see Dr. Slim going on to do custom designed T-shirts and shirts for selective clients as it will create a niche market for the brand.
Designer: Dr. Slim
Photographer: Arantha Sirimanne (ARANTHA PHOTOGRAPHY)
Video: X IRIS (Nuwan and Menaka)