On Fashionably Danu, I'm celebrating the most colorful time of the year, Avurudhu, with Selyn a brand that's more than just fashion: a brand that works towards empowerment and equality. The vibrant colors of these handloom fabrics never go out of style. On the shoot today we have tried to make it trendy yet traditional. I spoke to Selyna Peiris who is the director - Business Development Selyn Exporters, who is also working on a new range for men called #HEforSTHRI which will soon be featured on Fashionably Danu, Today I speak to her about what is trending for the new year 2018.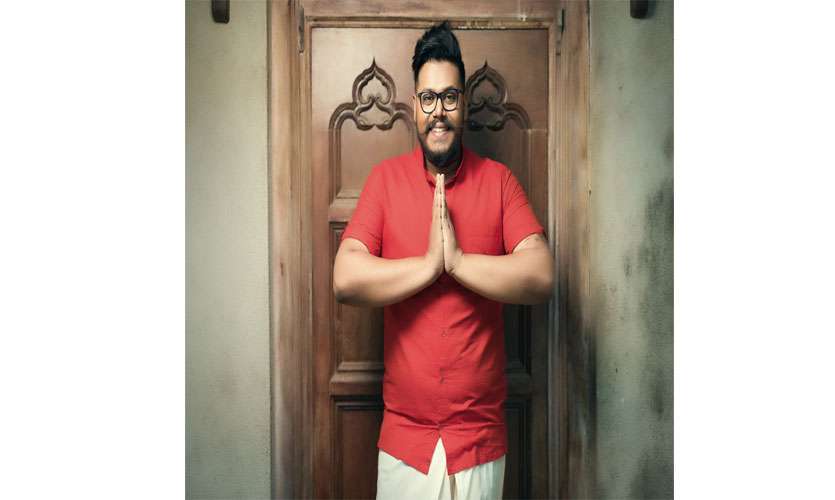 What sparked your interest in fashion, and to take over Selyn?
My interest is really in working with the women who have been part of Selyn for the last 26 years and to grow in order to engage more of them in productive work. Fashion and business is simply a medium for me to get to my end goal of creating better livelihood opportunities for women in Sri Lanka (and beyond!)
Tell me about the Avurudu looks which you have featured on this shoot?
Featured todayis our heritage and tradition. No fuss, no pretense - just a feel-good, truly Sri Lankan shirt and sarong combo that men for generations have put on to celebrate Avurudu.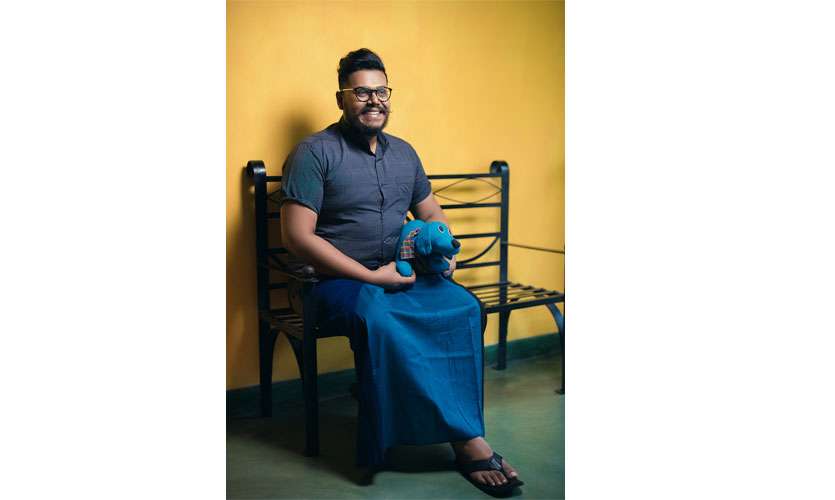 Are you hoping to start a Men's range? And the story behind it?
Yes! We are super excited to be working on a trendy range for men, which include collaborations with some of our local ethical brands. We are strong believers in the power of collaborations and this range will experiment with different material as well as other traditional techniques. The entire range will promote the #HEforSTHRI; the man who works hard to empower the women around him. It's really a campaign to say that women's empowerment is also a mans job!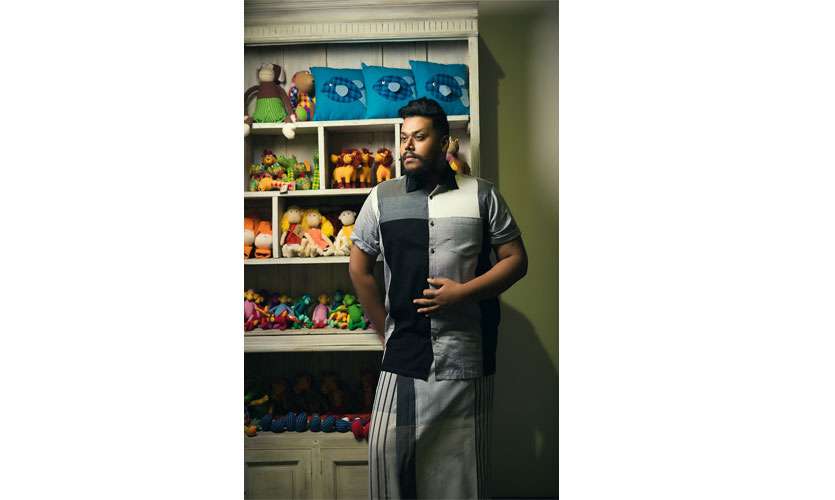 Selyn is known for its ethical fashion, tell us what makes it unique?
The simple ethos we follow at Selyn is that with our social business model, we create an environment for women to access work and stay at work. Taking into account the dire status of women in this country, it is absolutely crucial that urgent steps are taken not only to grant them employment but to give them the necessary flexible working hours, financial management skills, legal advice, child care facilities, sexual health awareness and general life skills training etc. in order to actually empower them. Basically, giving employment alone is not enough if you really want to empower another woman.
What would you say is your personal style?
Classic comfort. My week entails working in a factory in Kurunegala during the day to running to a cocktail in Colombo in the night so versatility is the only way to go for me!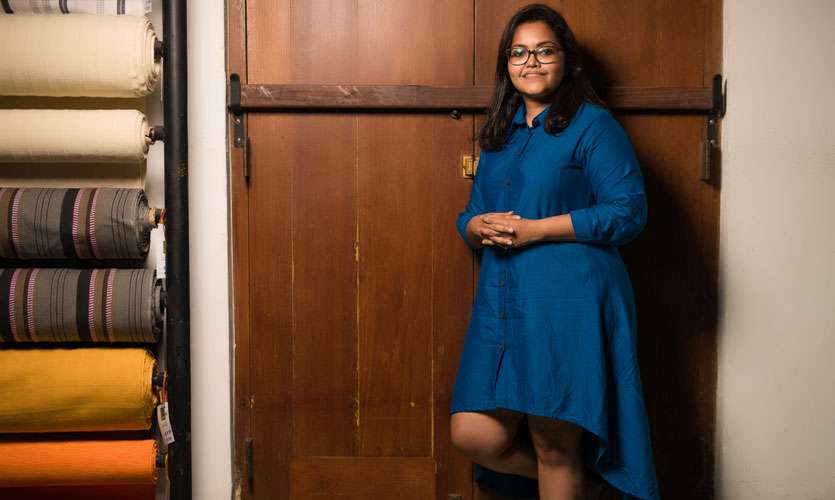 What is the process of creating and marketing your design?
Our design teams create the vibrant color patterns you see at Selyn and the process starts with the dyeing of the cotton yarn, to weaving it and then to finishing it in our factories or with our large network of homeworkers. My team takes over from there with marketing and promoting the brand. We have been lucky to have so many great people believe in us and support what we do.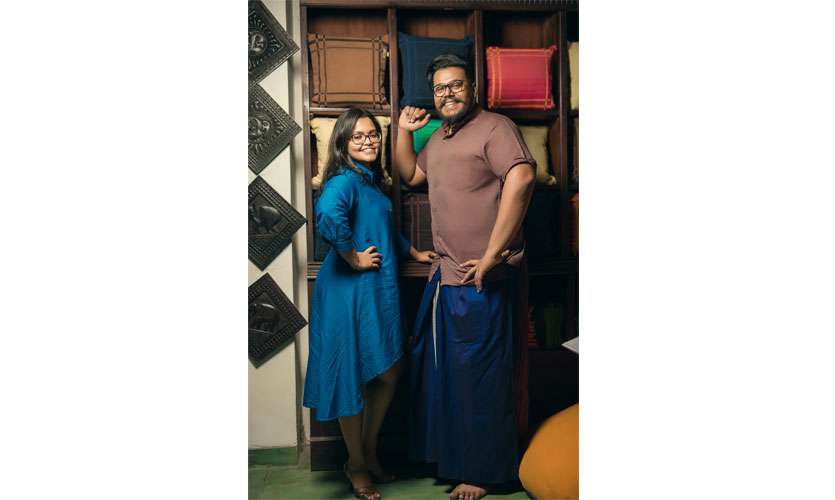 Your STHRI campaigns feature real women and you celebrate women from all walks of life, what is the thinking behind it?
We believe in the power of the collective and that drives the thinking behind involving awesome everyday women in our campaigns. Our vision is to create a movement to empower women from all walks of life, so who better to promote the message that empowered women themselves? It's been a truly humbling experience for me to meet some the wonderful "Sthri" who have represented us in our campaigns so far. More to come!
Your outlet carries a-rang of things other than fashion, tell us about your innovation?
We've always been known as a household brand that houses a wide range of home-ware as well as toys and kids accessories. We want to continue to focus on giving our loyal customers new colors and more contemporary/modern designs as we go along.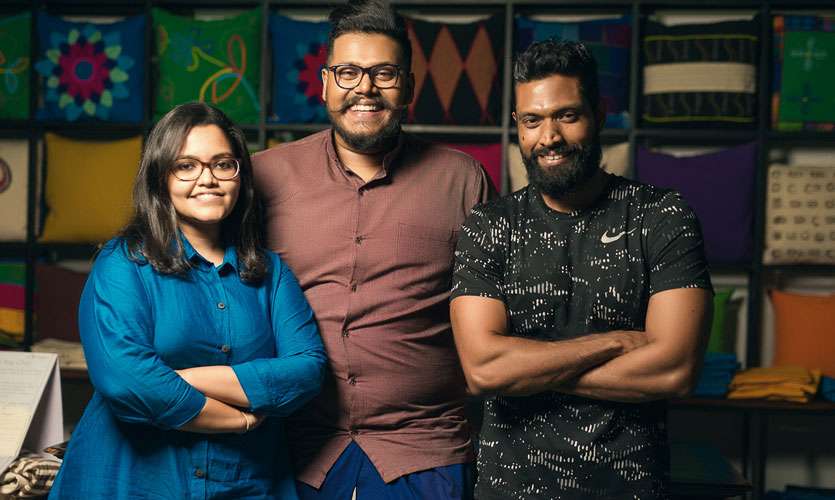 How competitive is the fashion market for an ethical brand like yours?
Sri Lanka is a small market, so anyone would tell you that the pie is rather small and the ethical fashion trend is only just catching on. However, this is where we as passionate ethical fashion brands should work together to grow this space for all of us. Collaborations are the future! If we work together, I'm confident we can create a global ethical fashion space in Sri Lanka. What's great about ethical brands is that it positively impacts our people and the planet, so it's a win-win for all when we grow.

Designs – Selyn Design Team
Photographer – Arantha