This week I feature Amberry to see what is on the market and how they have been doing in the last one year after their launch.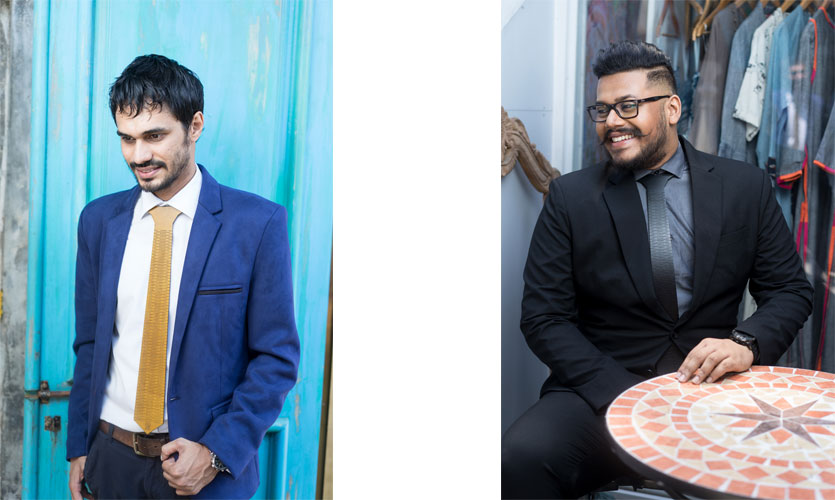 On this episode, I feature their new product- the wooden tie, which took a long time to master and today you get to buy it in 3 colours and 5 shades.
Today I chat with Amry Ahamed and launch the AMBERRY Wood Tie on Fashionably Danu
How has Amberry been performing in the market in the last year?
Within less than a year, we've done way better than we expected. The response has been amazing. We have orders coming in on a daily basis. The brand speaks for itself now and needs no introduction or promotion. We have an amazing set of fans who we call friends, and they have been our repeat customers. We have our products available at the leading department store ODEL and at select vendors such as the design collective, and soon to be in a few renowned places.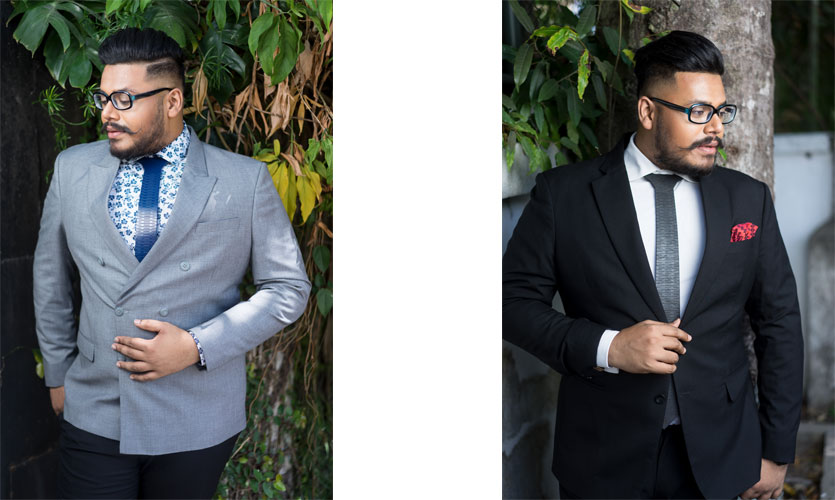 What is the process of making one of your original pieces?
Sometimes its just a spark in my head. An idea or a design, and I will burn the midnight lamp until I find perfection in the product. Having mentioned that, I also strongly consider the use of bio-degradable materials and off cut wood for our products. Indirectly you may say its an upcycled product.
Tell me the new things you introduced under the Amberry logo after we last spoke?
Our latest addition, the wood tie will be launched on the 7th of March at the #PressforProgress event by Latika Alok for ladies VIP night. We will take Amberry on the ramp for the very first time and are excited to bring this to life. Since we last spoke, we've added wooden cufflinks.
How is the competition for Wooden Accessories in the market, and why did you choose wood as your preferred medium?
Since we launched, there have been many players in the market trying to introduce wooden accessories. I am pleased to have started the trend in the country, and I am happy that more people are paving paths in the fashion industry for men. The reason for wood as our medium is because ever since I saw wooden accessories, I've always thought it would be an original idea for the Sri Lankan market.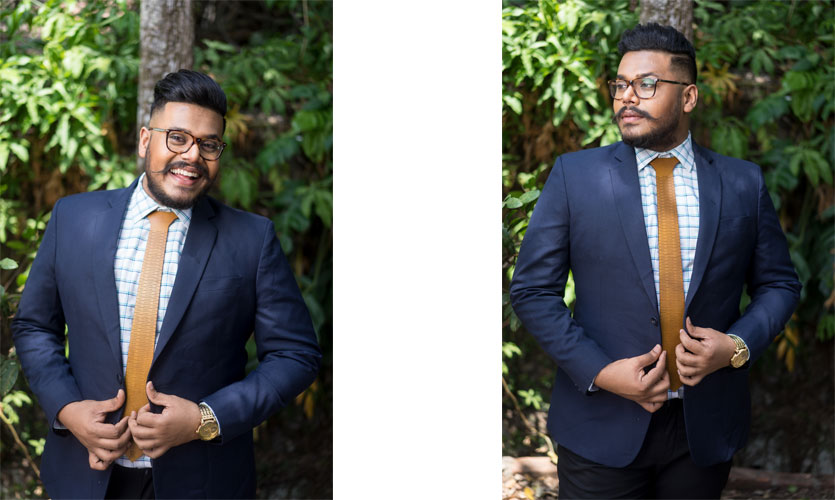 How would you describe your personal style?
I draw inspiration from different sources. I always prefer something Simple, Trendy and Classy.
You seem to have been getting a lot of wedding orders and how has that been, and how do you design for that?
Weddings have taken most of my time within the last year. We tailor make our products to suit the groom's designs and ideas. This takes a lot of time and patience because I want to get the product right and add that extra touch of class to one's wedding. On some occasions, I have been asked to design and suggest ideas, and this allows me to experiment my ideas for a wedding collection.
Who do you envision wearing your work? Especially the Ties?
You, Danu have done a fair job in wearing and being seen in our wooden bow ties, I guess now you have the option of choosing between a tie or bow. I'd like to see every trendsetter out and about in Sri Lanka wearing Amberry bows and ties.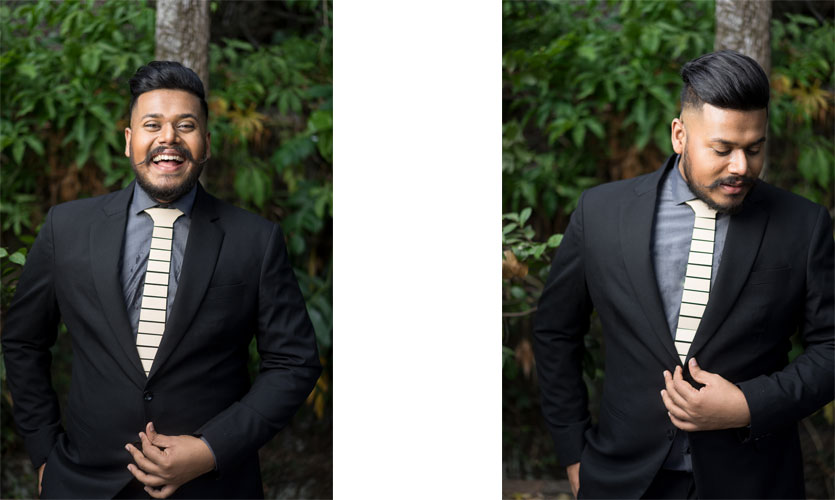 You said you have a lot of things coming up for 2018, what are we looking at?
Firstly, the wood tie, which we are launching in March. We also have tie pins and lapel pins that are in the making. Something interesting for all our fans would be our Collector's Edition which we will be launching on our first year anniversary.
What according to you is a favorite part of being in this trade?
Living my dream of being able to produce products that are made with passion.
How long did it take to master the first tie to its perfection, and who do you get comments from before the final release?
Two months. The process isn't easy, but all that effort finally pays off with our wood ties having found the right design and cut. I generally run through product designs and testing with a close-knit circle of family and friends. I am happy that I have their unconditional support in my journey.
Designer – Amry Jiffry
Photographer – X IRIS