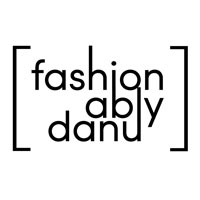 Today I feature Dr. Slim with his new collection that focusses only on shirts. The collection features confortable martial that works well with our unpredictable weather, and the prints I love!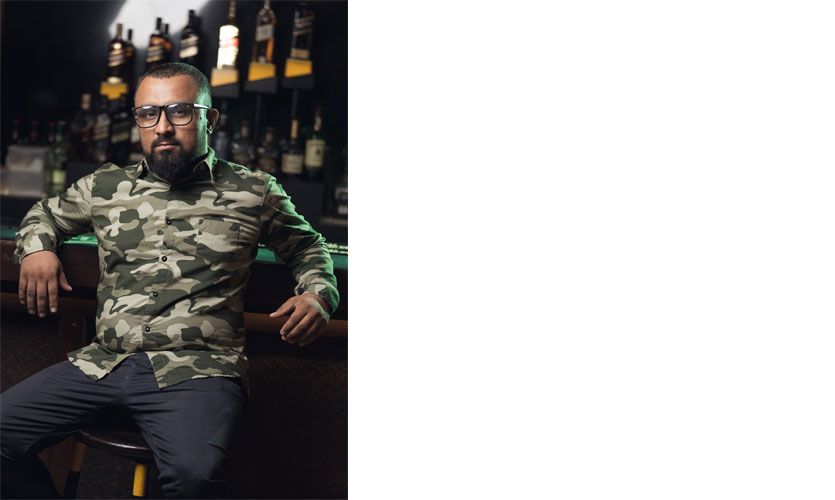 This collection is available at JUMP and Brands Warehouse Nugegoda and Wellawatte.
1.

What's new with Dr. Slim couture for 2017?
In previous collections, we mainly focused on knit garments. With this collection we have worked with both knit and woven material. As you can see, we are now developing shirts. The release of a new range of shorts is in the works.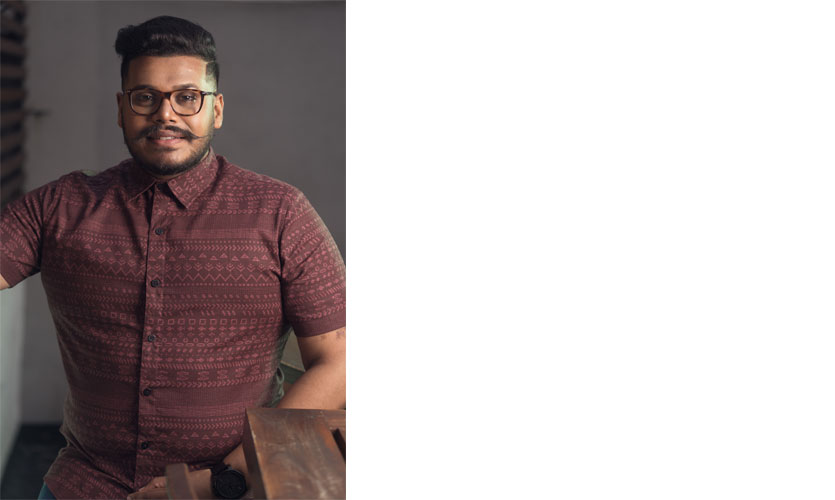 2. Tell me about the collection featured in this shoot?
Featured here are casual shirts made of 100% cotton most suitable for a tropical country like Sri Lanka, with the best fit-on.
3. What would you say is missing in men's fashion in Sri Lanka?
Design variety and fit-on.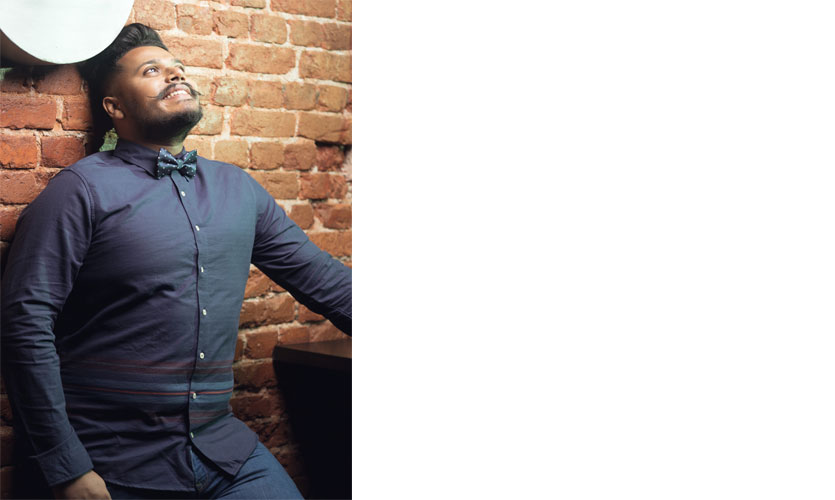 4. As a brand, how many pieces does Dr. Slim put out in every collection?
Less than 100 pieces from a style, less than 50 if it is one colour. This is essential to maintain the brand exclusivity and uniqueness.
5. How is the competition in the market? Where do you position Dr. Slim couture?
As we designers are, most consumers are also on the lookout for the latest fashion trends. They are concerned about the quality and value for money as well. Dr. Slim always makes an effort to create something that is fashionable, with great quality and value. I think Dr. Slim is sought out by those who love to dress smart and stand out, in a good way.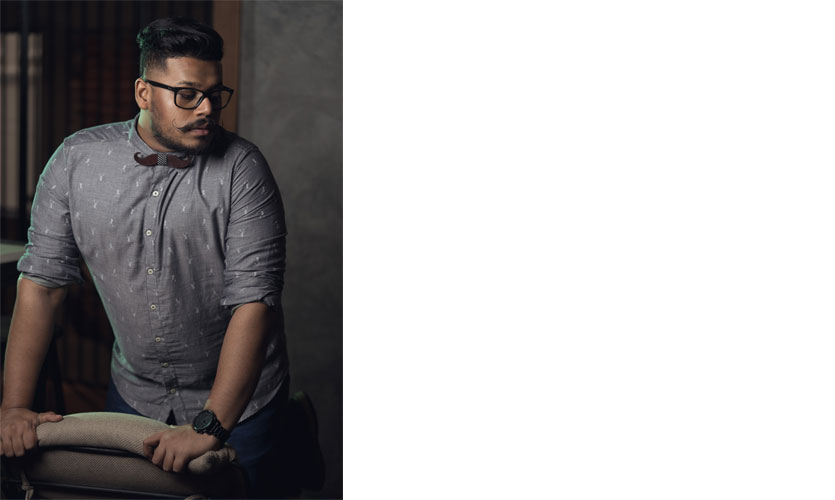 6. Do you see Dr. Slim moving into a retail store?
Dr. Slim is already available in a few retail stores. With the positive response that the brand has been receiving, expanding it even more is definitely in the cards.
7. Would you be moving into online marketing?
I do plan to, yes. Mostly on social media.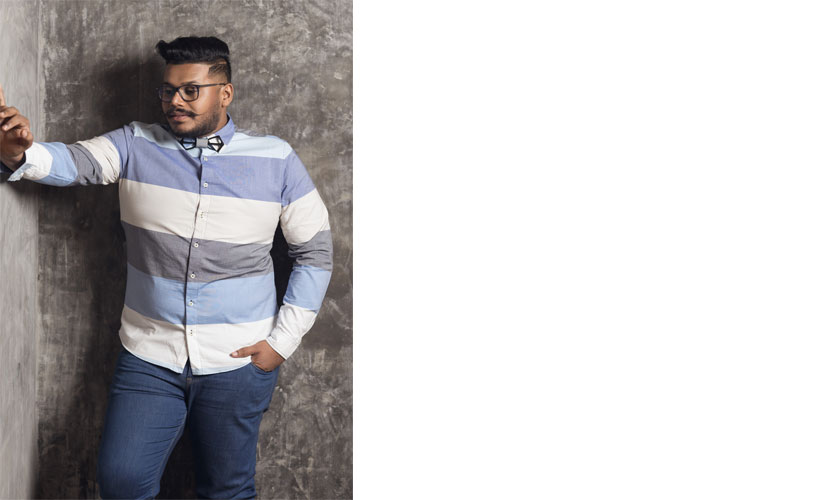 8. What is the process of making your design?
I am always on the lookout for the latest trends so when I see a fabric, I kind of envision what I want to create with that piece of fabric. From there on, I work hard on getting the perfect design and the perfect cut. I pay close attention to each detail, from the stitch to the button. It's a long process but when you see the end result, it's all worth it.
9. Who do you envision wearing your work? Do you think about this when you work on designs?
There are a few people that I can think of. What's common to all of them is that they have a great and a unique personality with a unique sense of style. They add a bit of themselves to whatever it is that they choose to wear.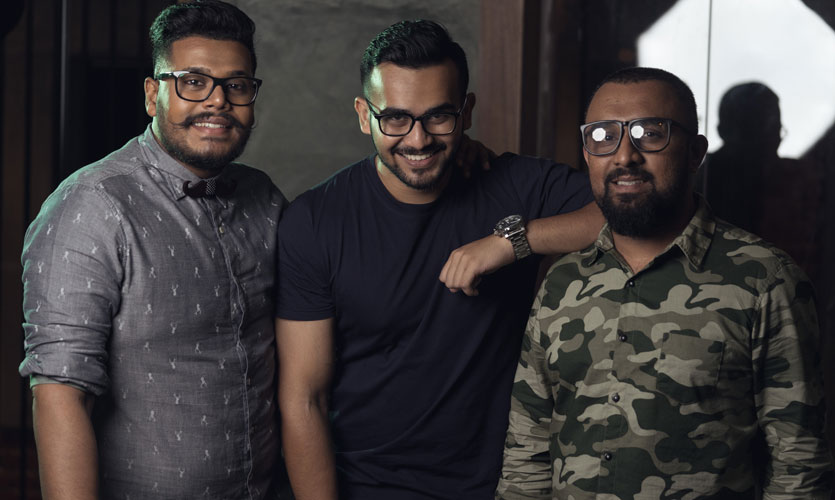 10. What would you say are five important items which need to be in any man's wardrobe ?
●

Shirts (long sleeves, short sleeves, formal and casual both/ t-shirts (V-neck, crew neck, signature polo)
●

Some casual and formal shoes
Nuwan who worked on the shoot said,
"We used a more rugged look as the collection was such and also worked with more dark and shade lighting."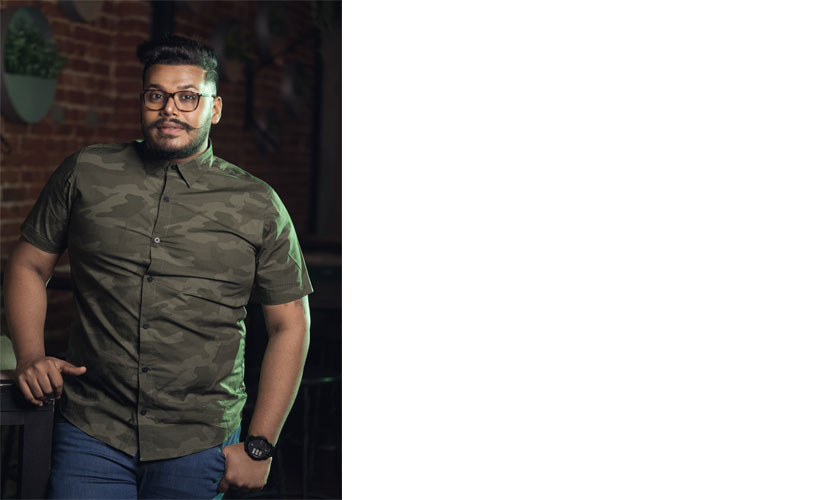 Designer – Kanchana Delgoda
Photographer – Nuwan Thanranga
Video - X IRIS (Nuwan and Menaka)