Day 2 of the HSBC Colombo Fashion Week 2018 for Spring/Summer '19 took place on the 23rd of March at Hilton Colombo. Structured silhouettes, bold designs and an eclectic assortment of colours hit the runway as 8 designers, both local and international, presented their collections.
Speaking to Founder and President Ajai Vir Singh about Day 2 he tells us that it went 'amazing'.
"The shows are looking slicker. It's becoming easier in the 15th year and I hope the momentum continues. The designers look good and the Sri Lankan designers are looking strong and overall, it's just a great celebration"
"Day 2 was an exciting step up from yesterday, the atmosphere at fashion week is so highly energetic and encouraging and so receptive to new talent. Sri Lankan fashion has a great future!"
adds CEO Fazeena Rajabdeen.

Eymeric Francois
The Parisian fashion graced the ramp at CFW when Eymeric Francois showcased his collection. Fitting silhouettes which accentuated the feminine form were the mainstay of his collection. His choice of fabrics and lace detailing added a luxury element to the designs. Edgy yet sensual, Francois's collection was an exciting start to the show.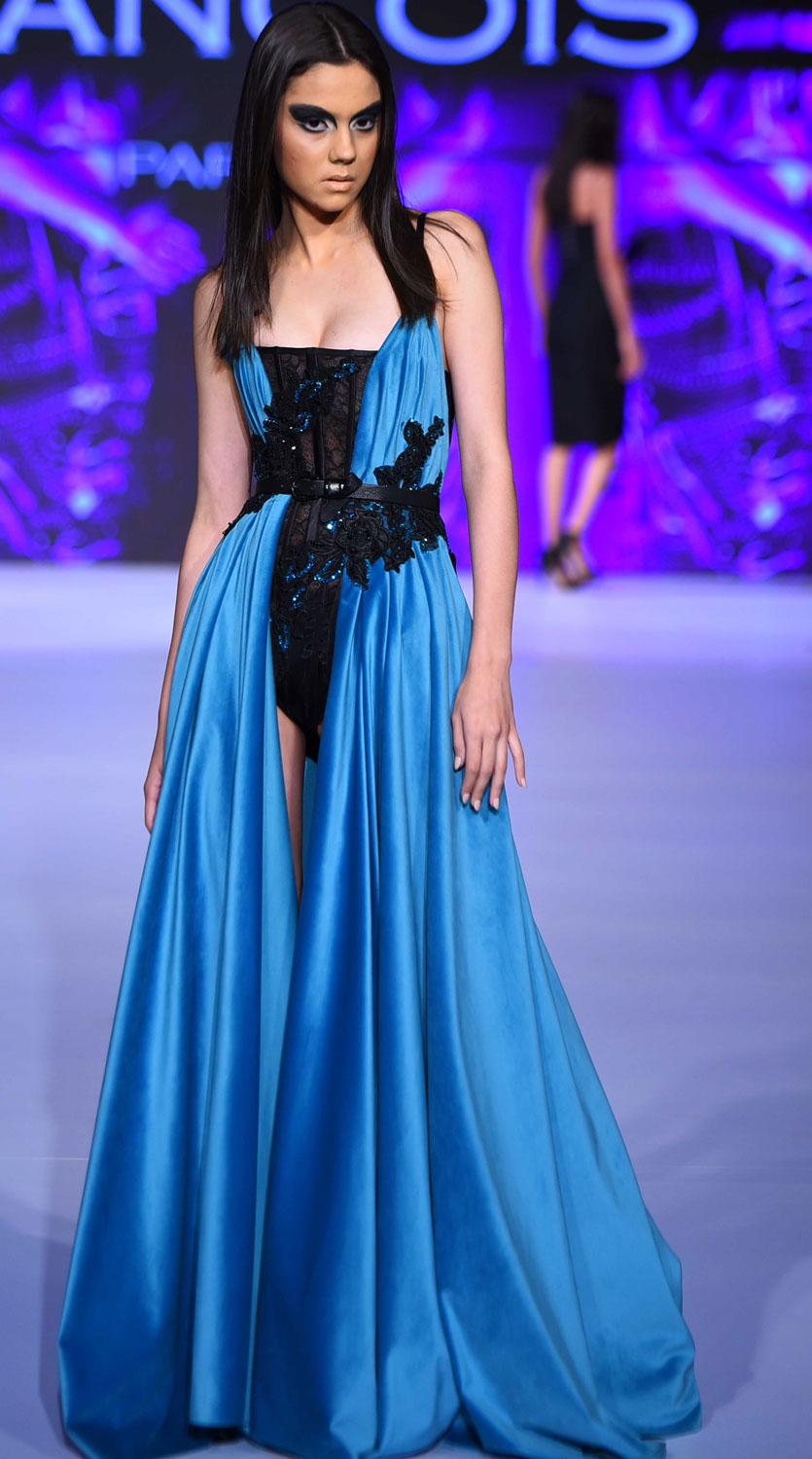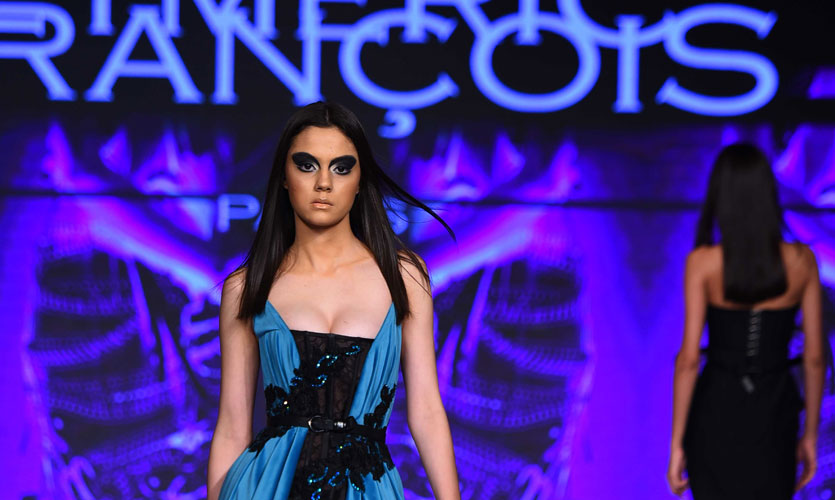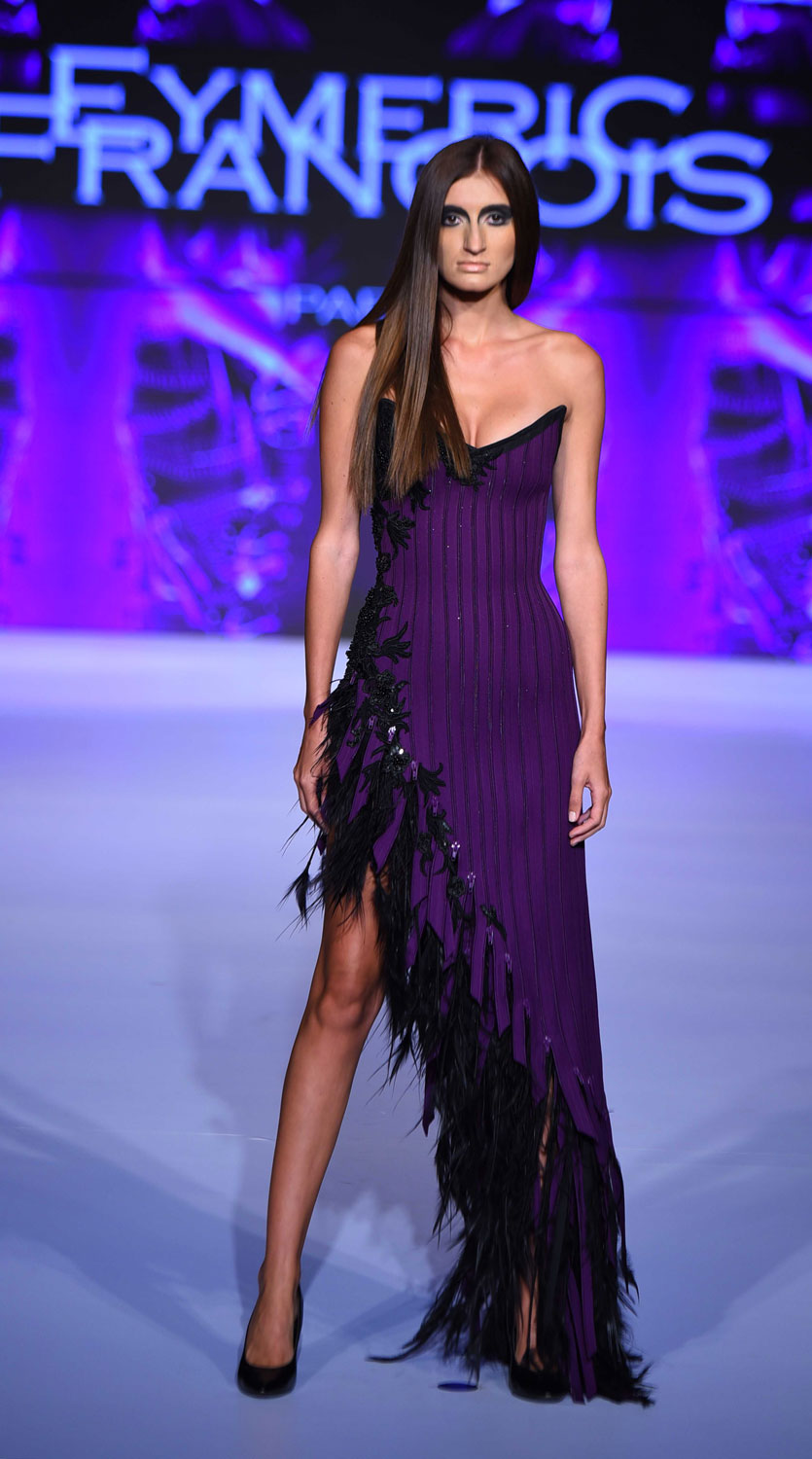 LICC Jeans
LICC brings back the jean mania as they showed the audience why and how denim still remains the people's favourite. Jeans, shorts, jackets and dresses all made an appearance and showcased not just its versatility but just how fashionable jeans can really be!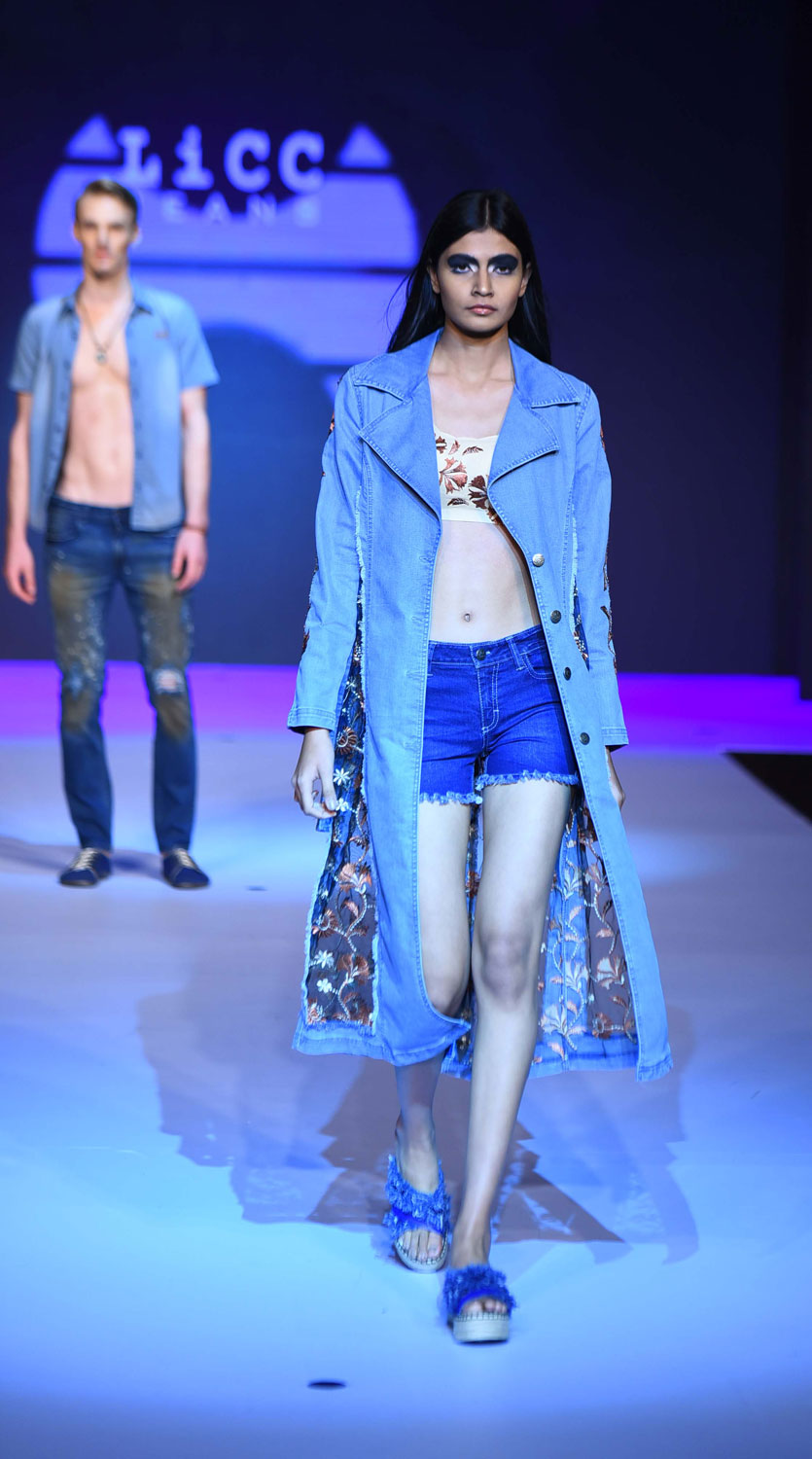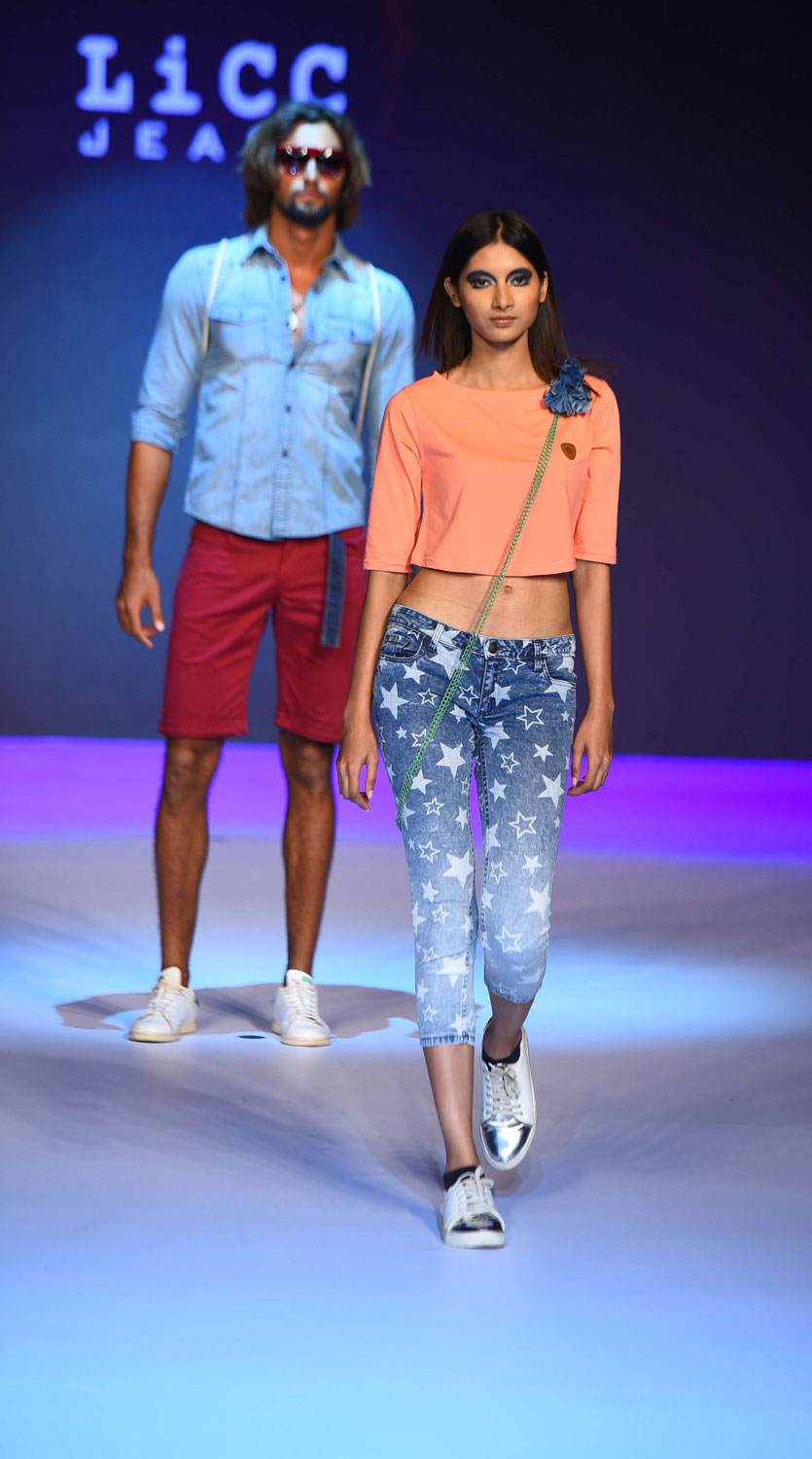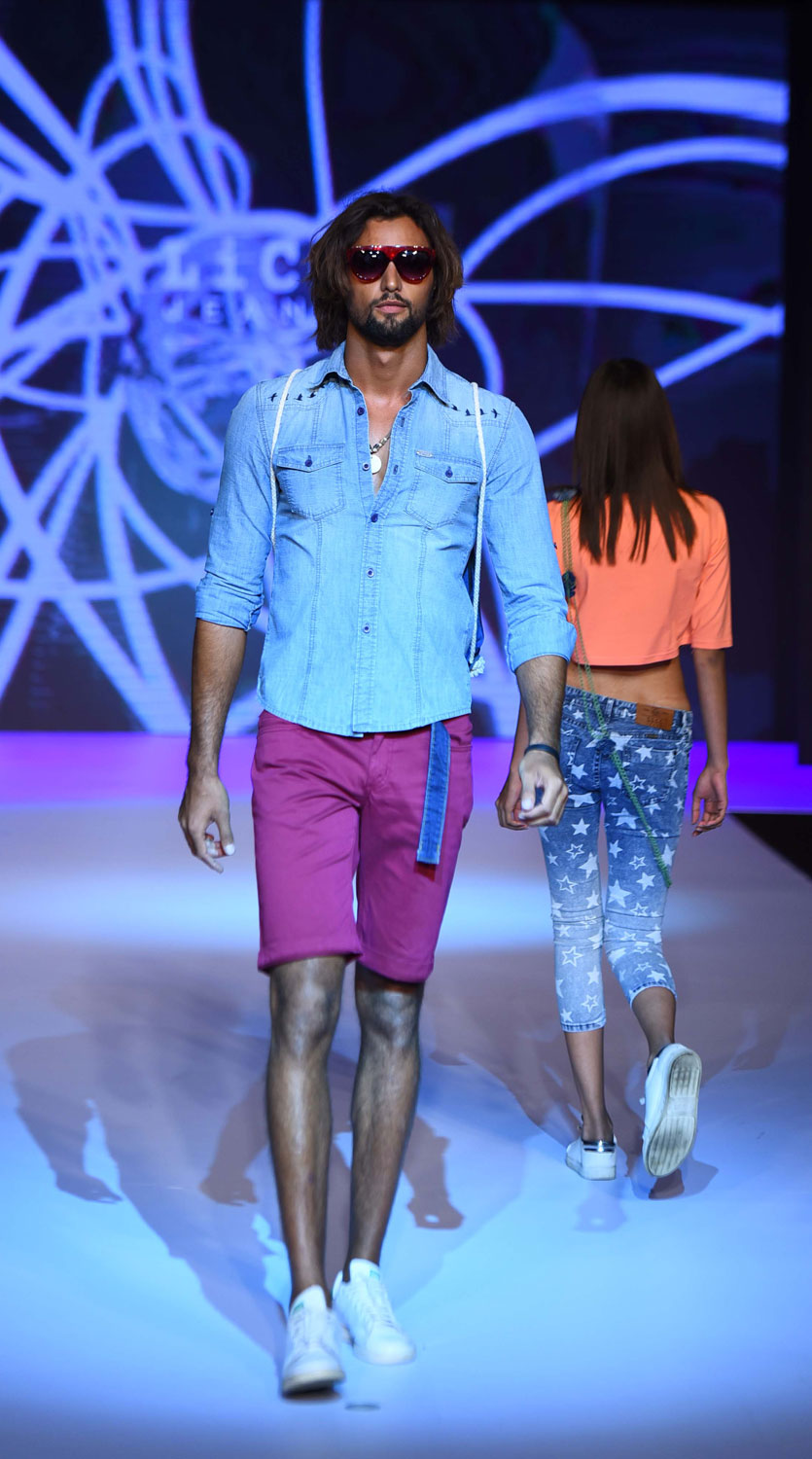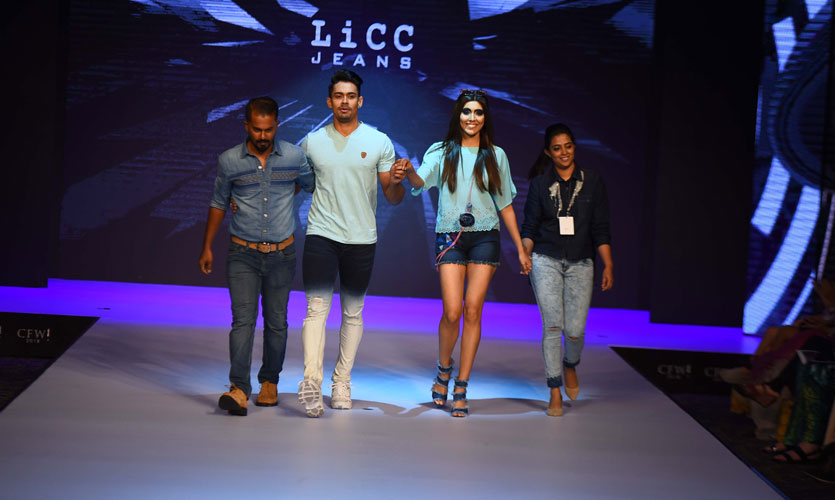 The Old Railway By Catherine Rawson
British designer based in Galle, The Old Railway is a brand that is a regular at CFW. Inspired by the music on pirate radio stations played across Hackney during her time in London, The Old Railway presented an eclectic collection that was hip and urban. Layers on layers in mixed fabrics of vivid colours strutted down the runway. Stripes, sequins and bold use of prints gave the ensemble its signature look.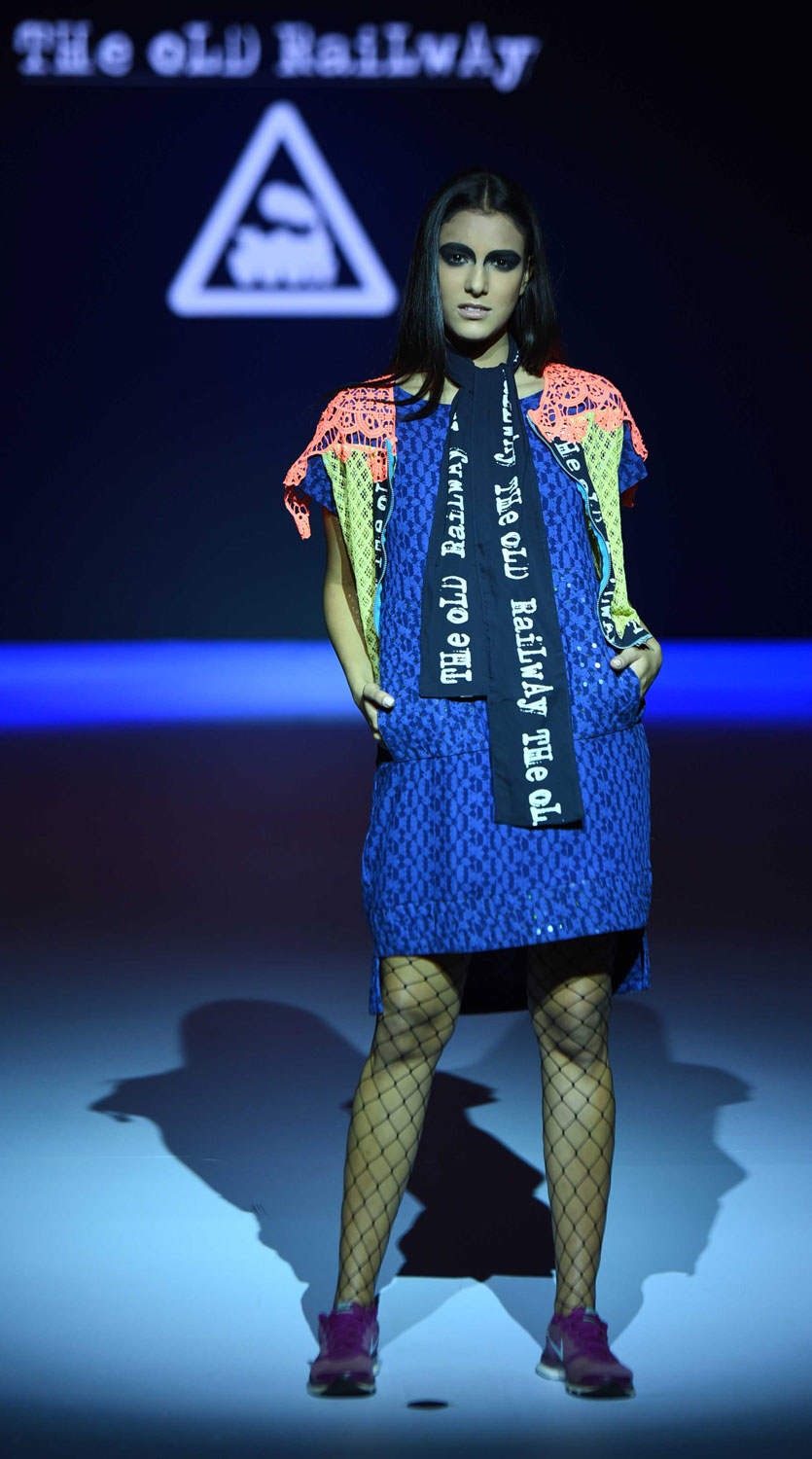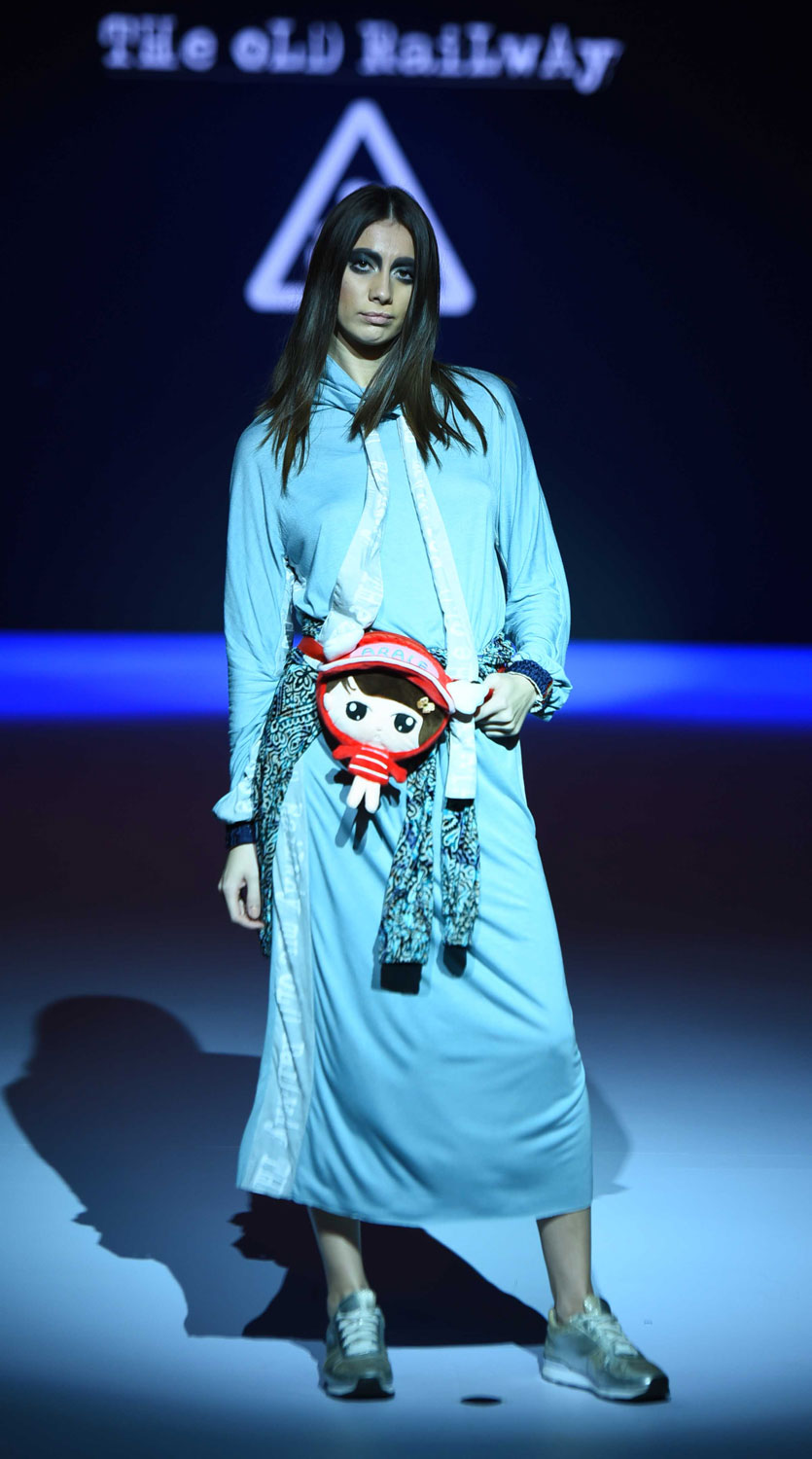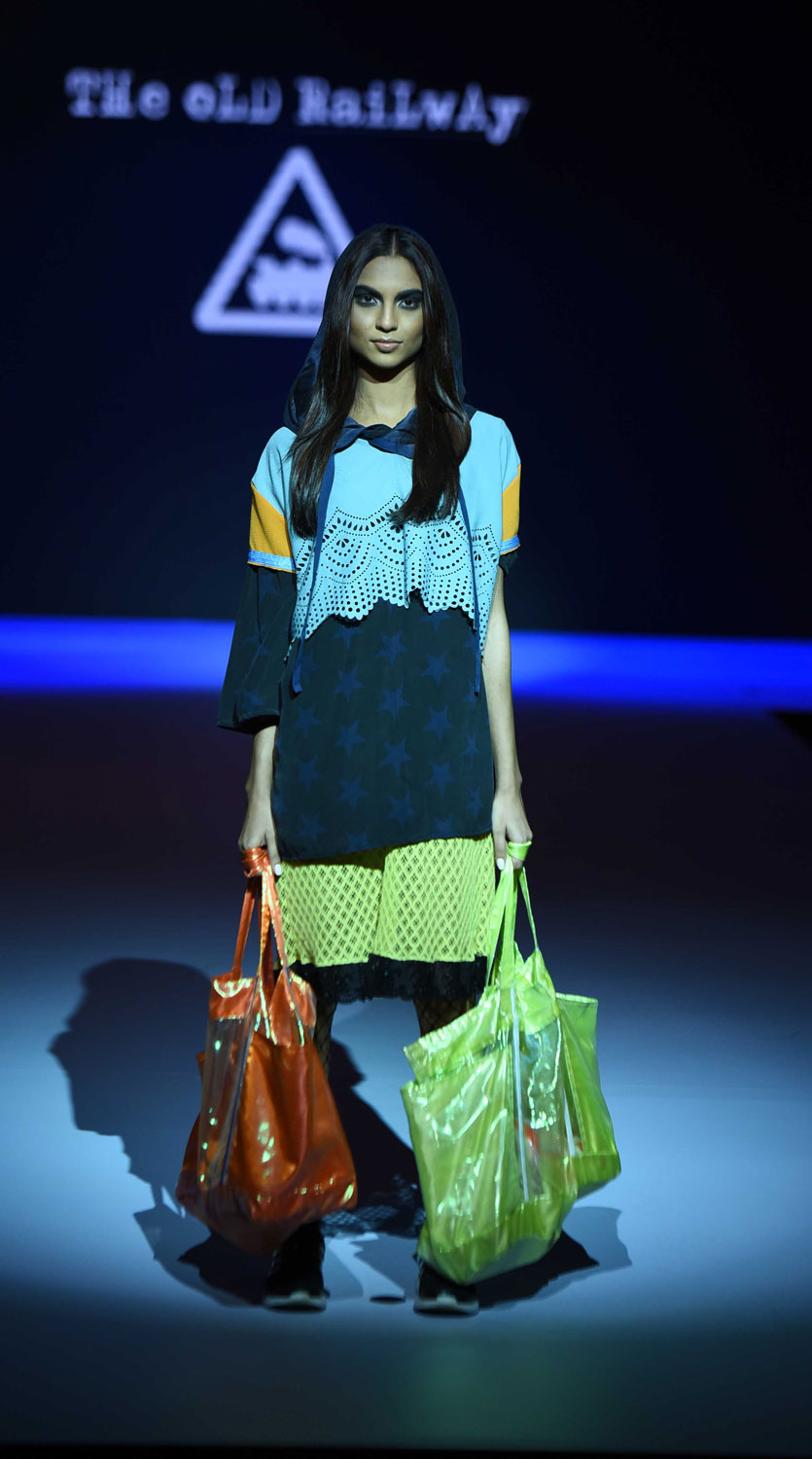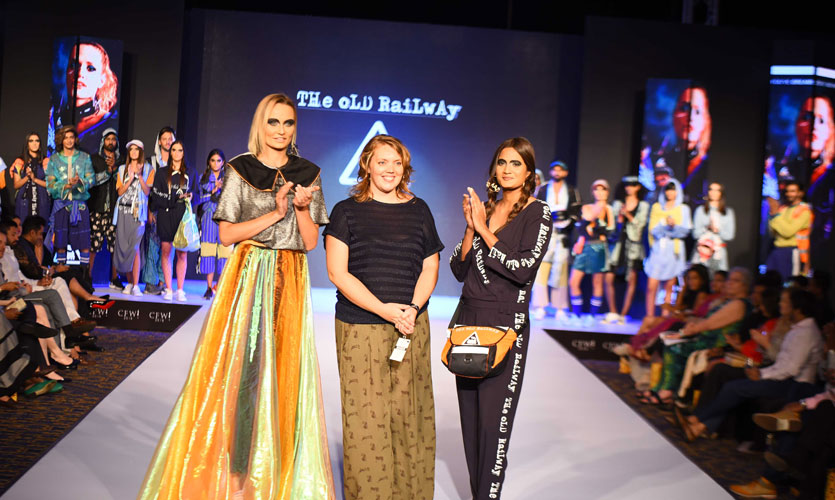 Urvashi Kaur
Founder and designer behind the namesake label, Urvashi Kaur endorses an alternate fashion movement by embracing hand-woven, organic textiles and natural dyes. A colour palette of nude tones, black and slate in structured linen silhouettes with subtle prints dominated the collection. Controlled pleats and light layers were seen in several designs. Her collection offered a blend of traditional and contemporary wear, giving the audience a peek into the multi-cultural world.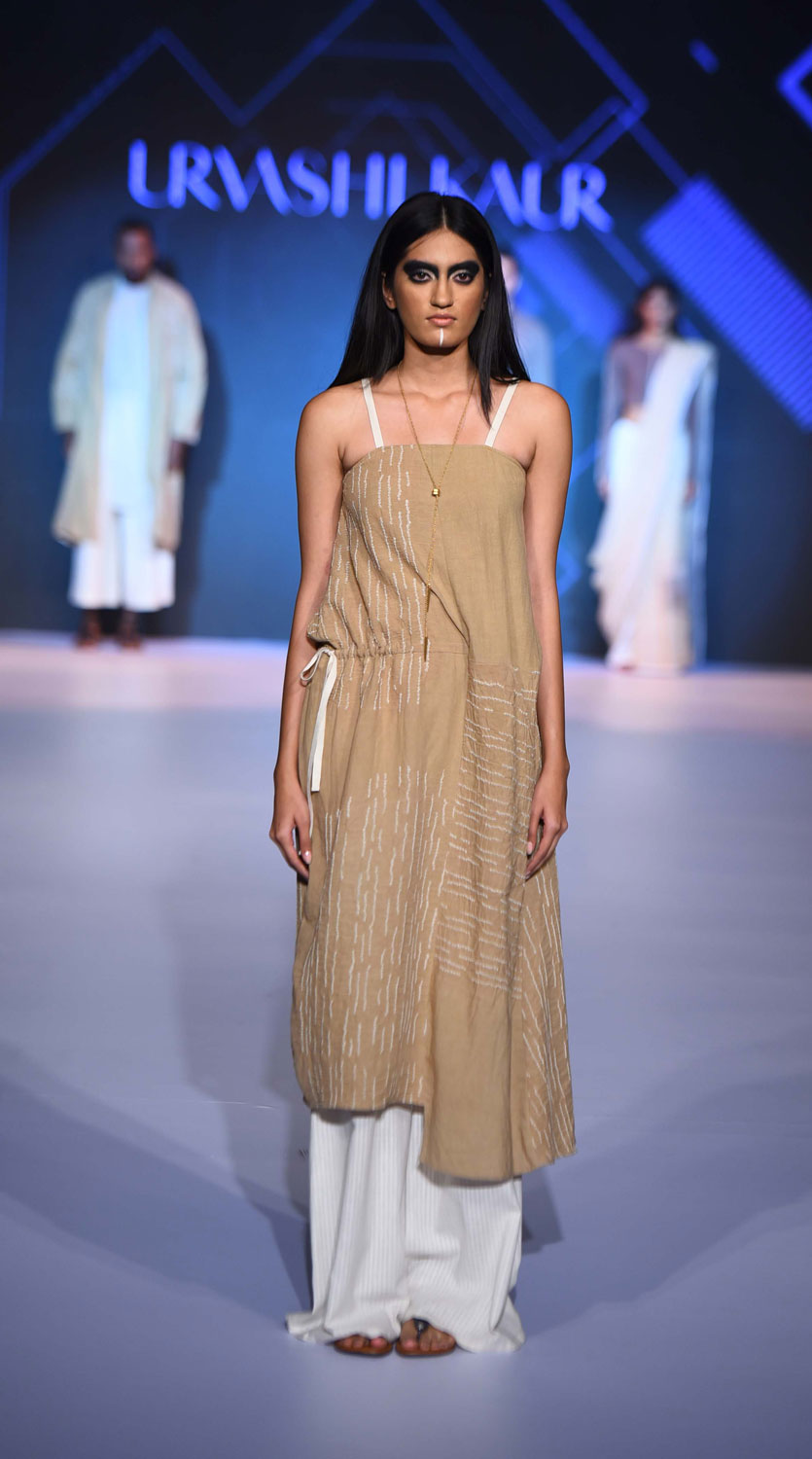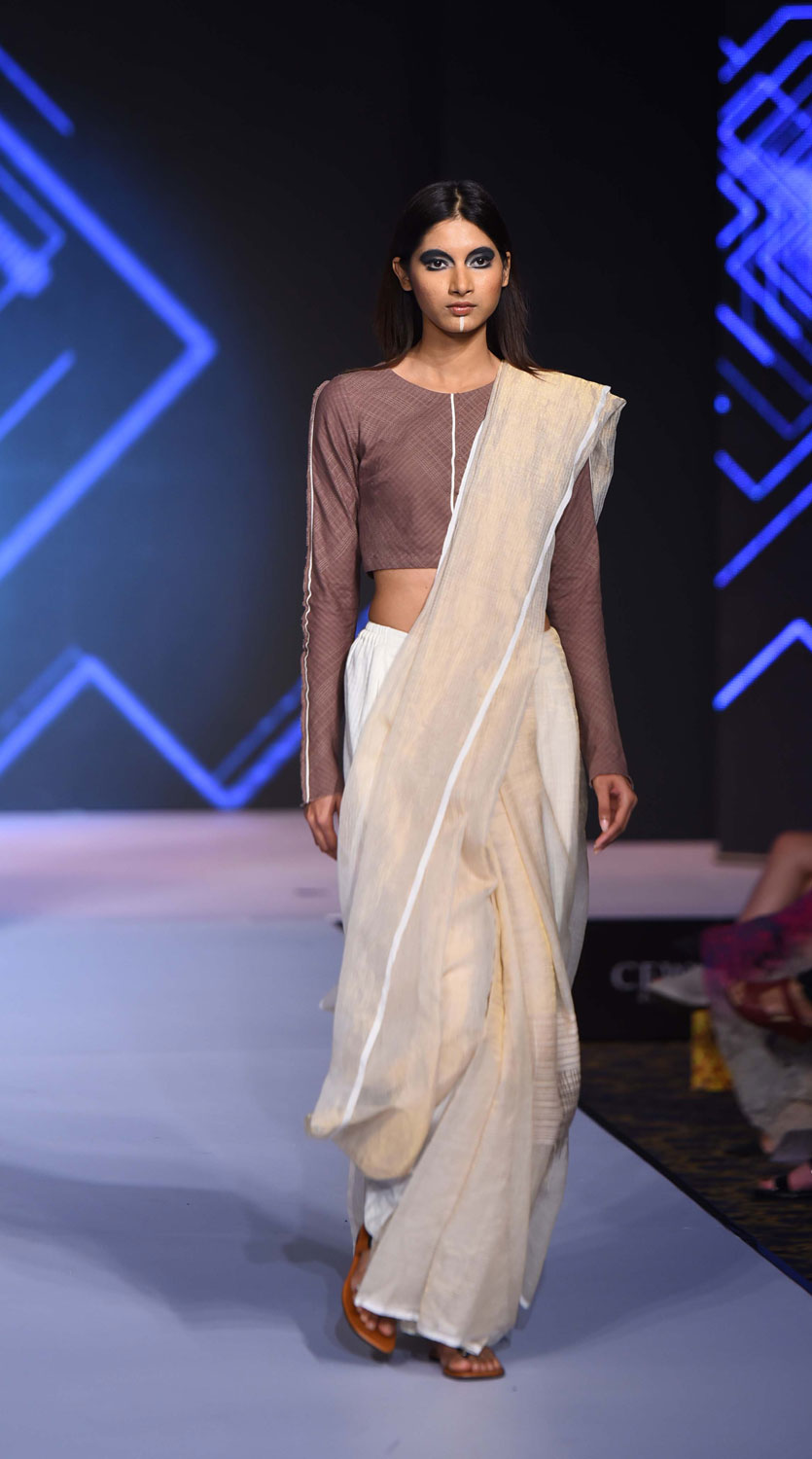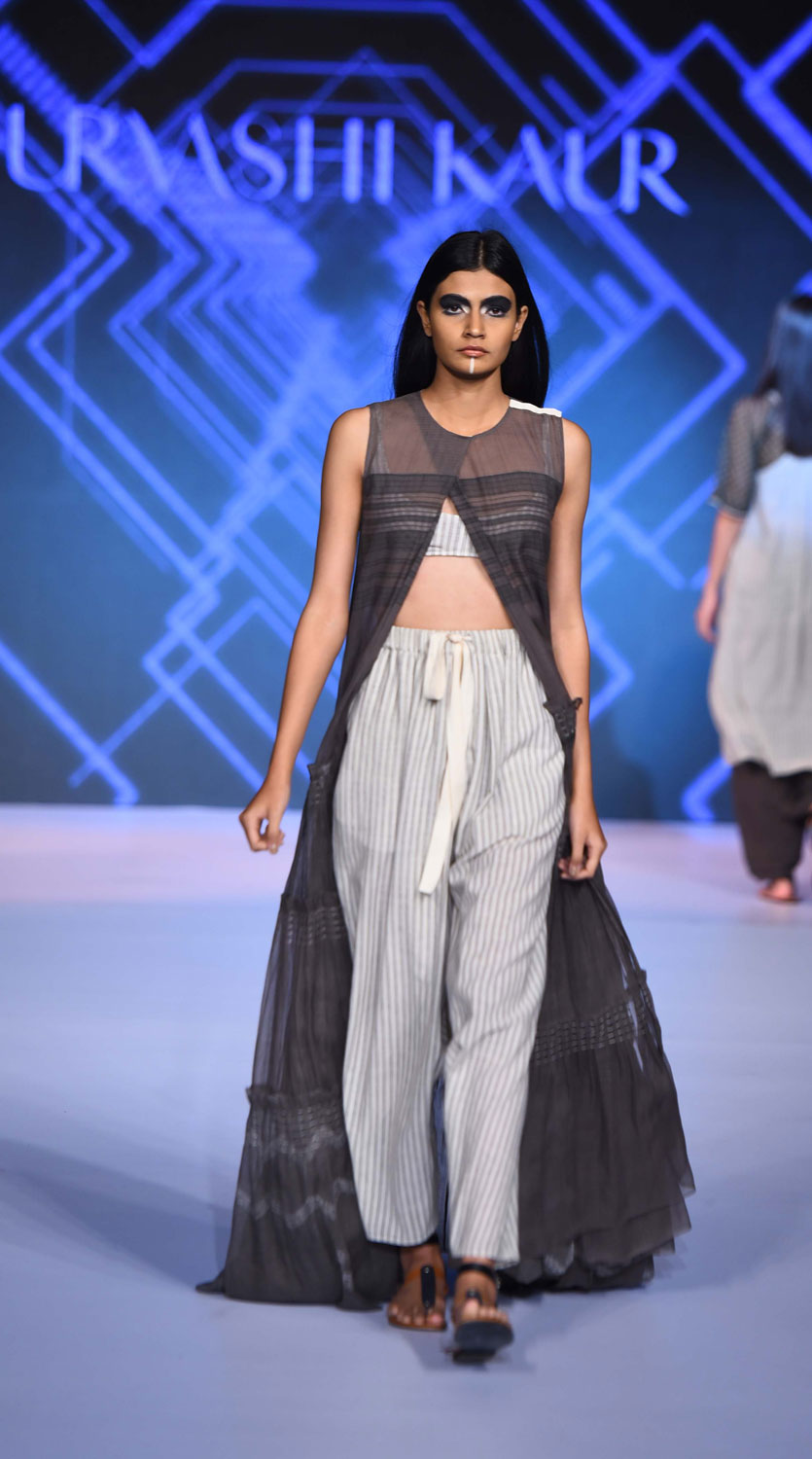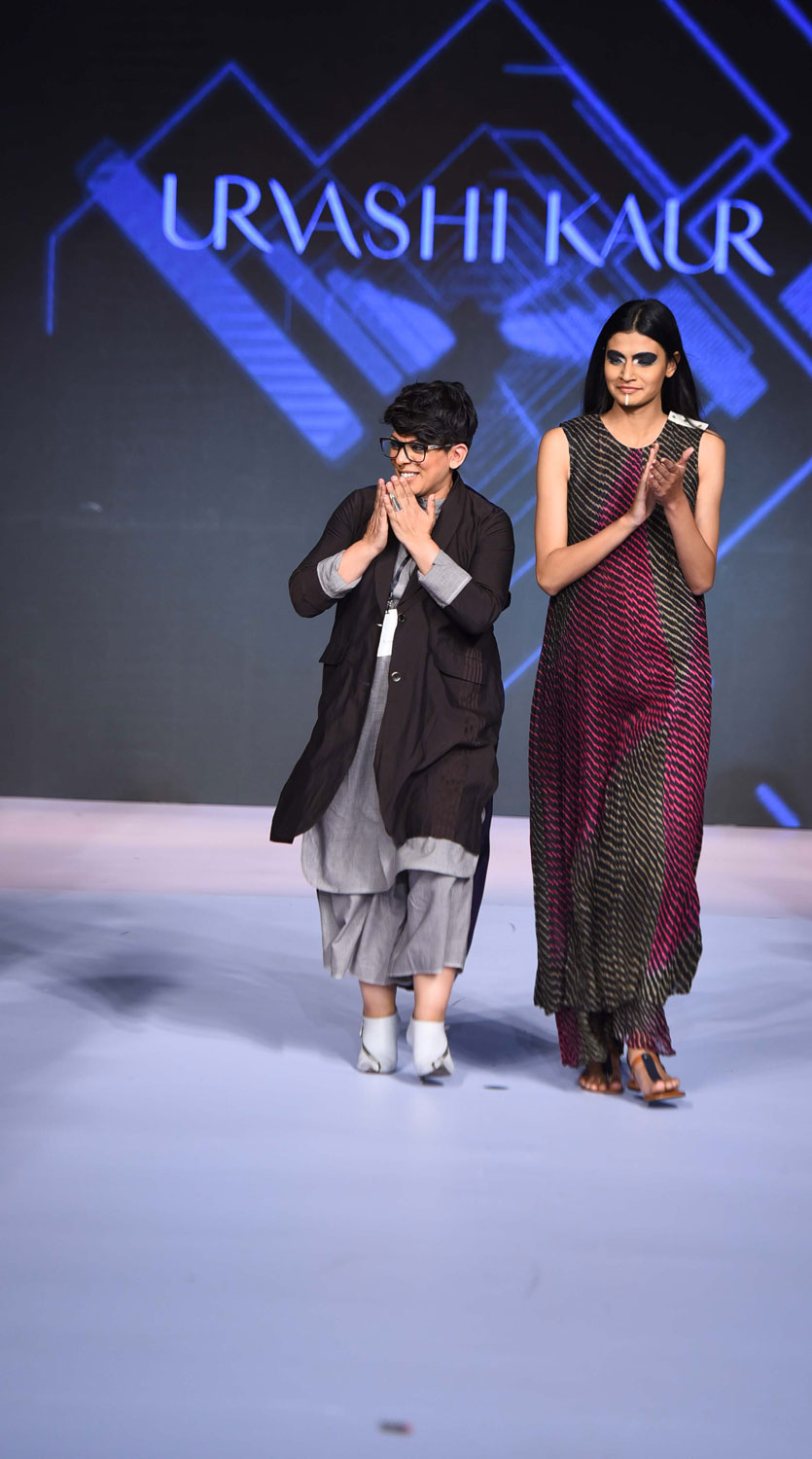 Maus By Annika Fernando
Launched in 2013, MAUS focuses on wardrobe quality essentials made ethically with clean-cut designs. MAUS includes MAUS Organic and MAUS Swim which are all proudly made in Sri Lanka. This year's collection saw the launch of MAUS Man with an array of dresses and jumpsuits for ladies and comfortable fabrics for a gentleman. Mono colour pastel shades in cotton and linen textile sashayed down the ramp and the all leather footwear by MAUS completed the MAUS look.
"It's an honour to take part in CFW's 15th anniversary show. And it's always a highlight in our calendar. The collection was inspired by everything; life in Sri Lanka and the tropics so it's an interesting range of colours this time!"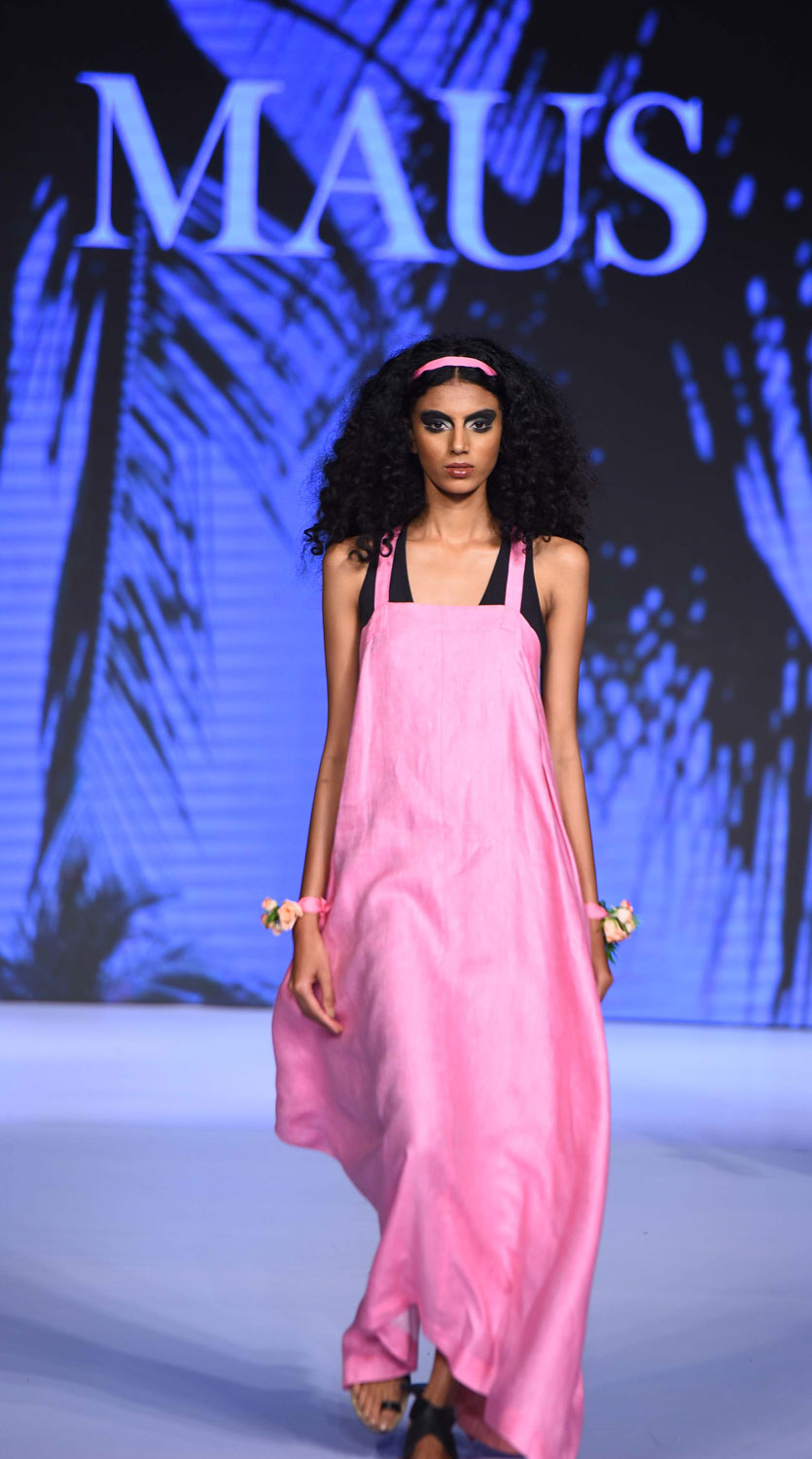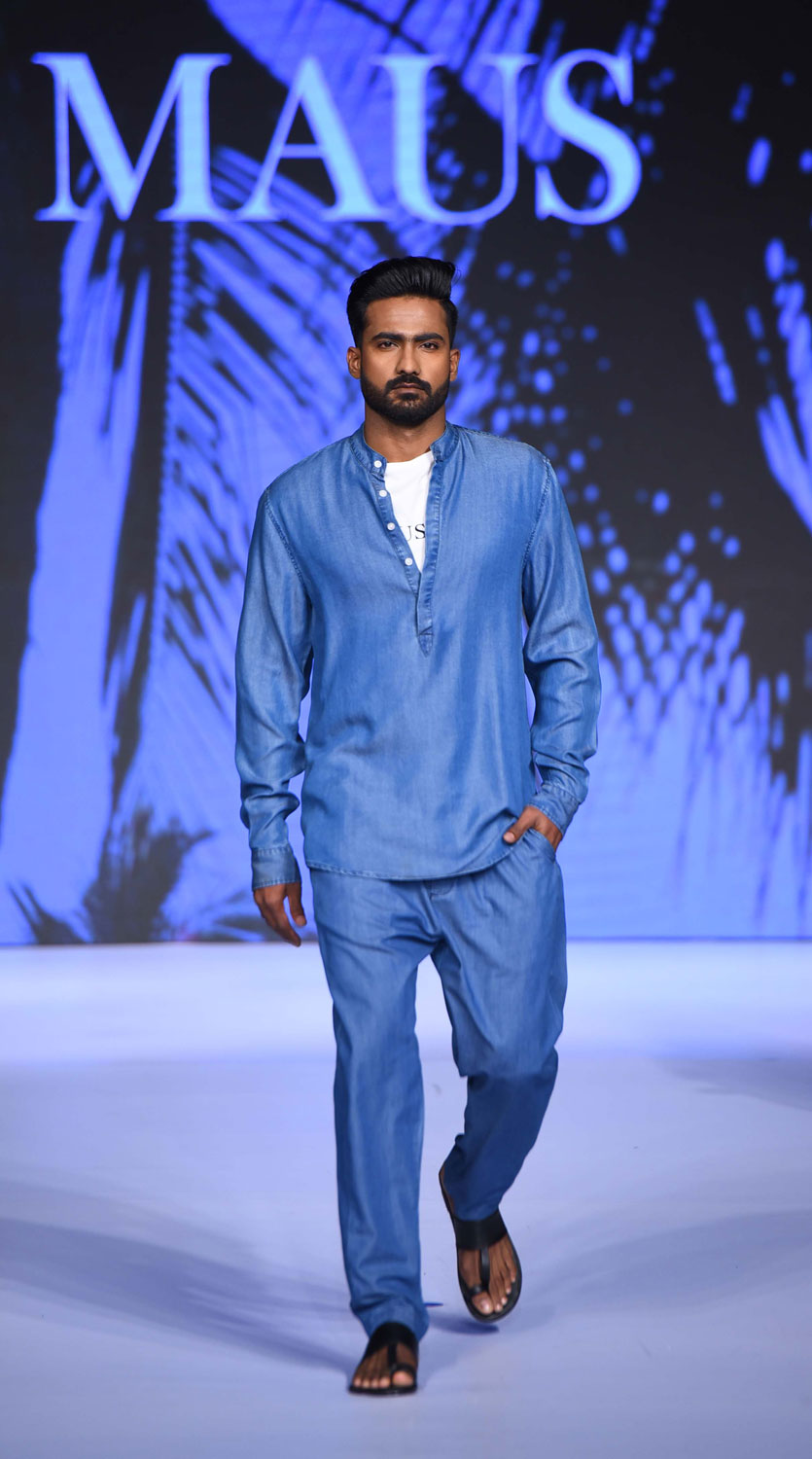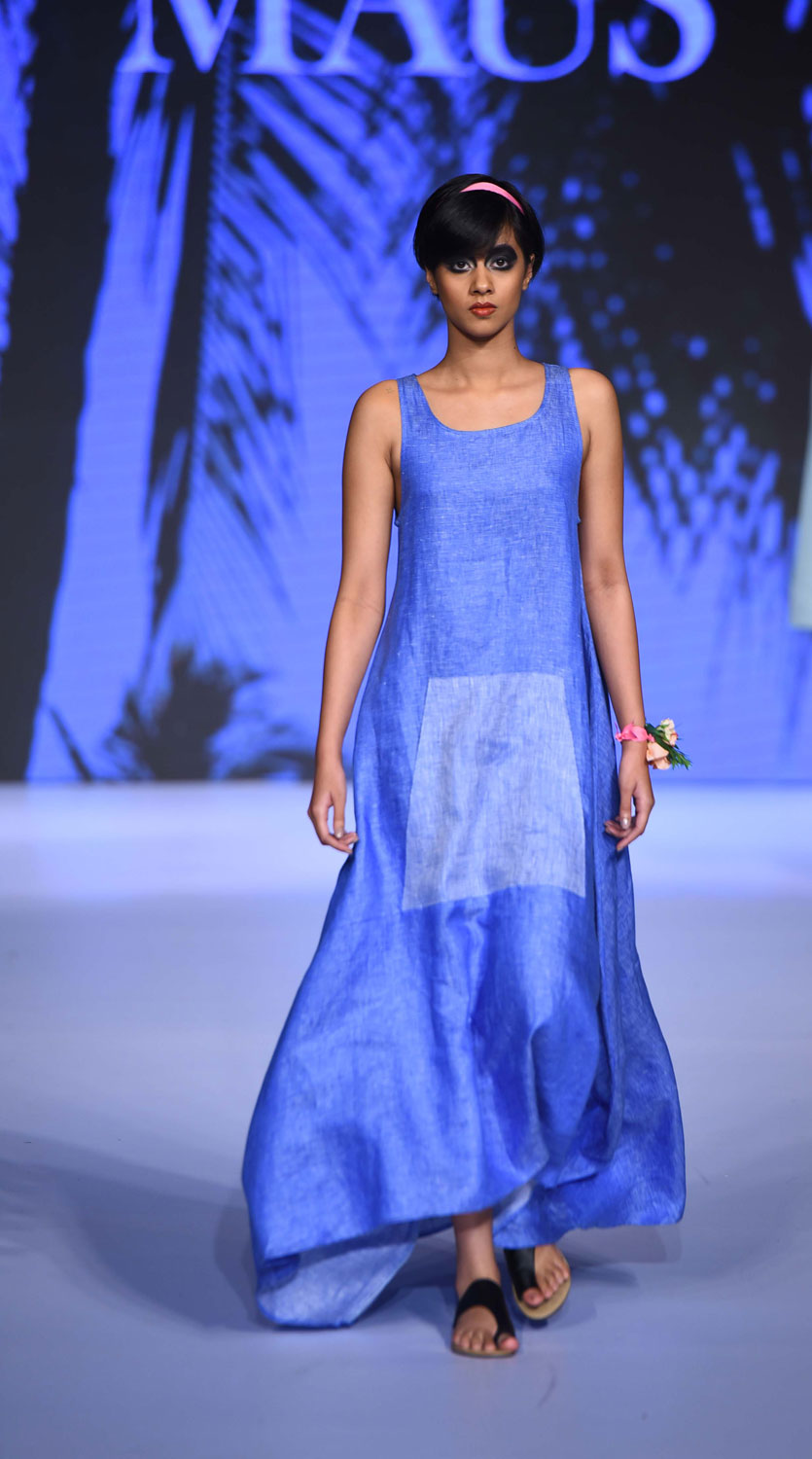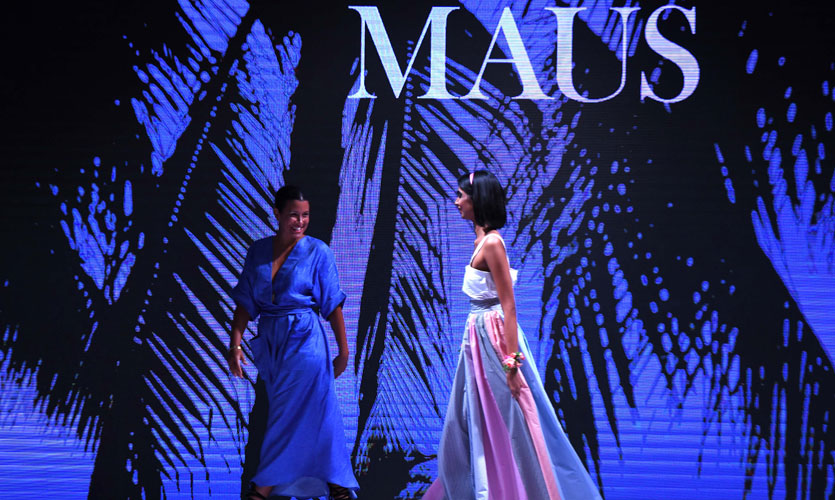 Indi By Indeevari Yapa Abeyawardena
The creative force behind House of Indi with brands like INDI, IYA Bride, iBRIDE and INDI DIVA, Indi's collection was inspired by the 'Bohemian World.' Using imported handwoven fabrics from Bohemia, Moroccan laces, local traditional crafted embellishments and embroidery, the designs were vibrant and well detailed. The collection began with silhouettes inspired by the Bohemian mosaics, architecture and décor and progressed into silhouettes featuring intricate details from Royal Gypsy of Bohemia. Dramatic sleeves, plunge necklines and gold detailing were a few standout details in the collection.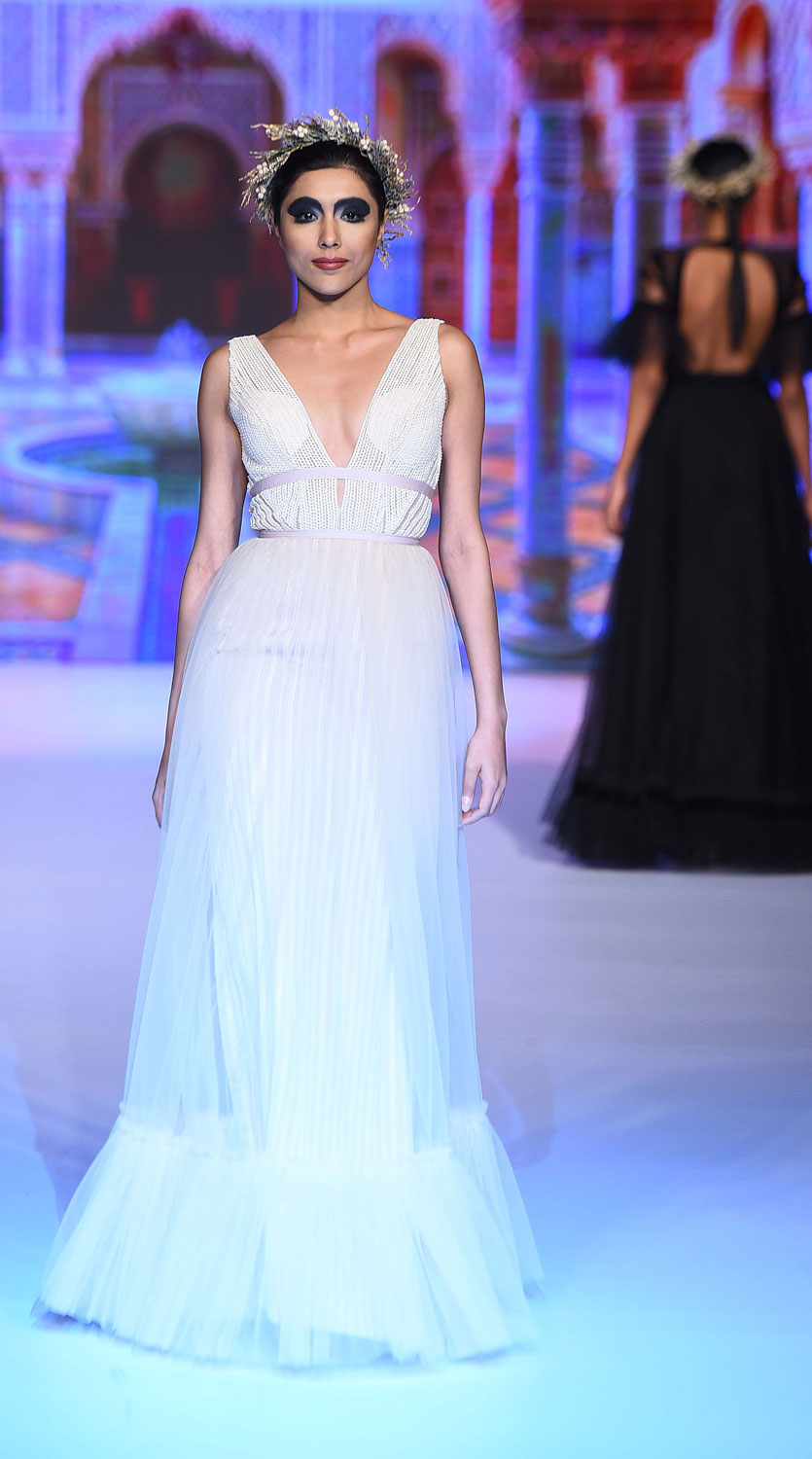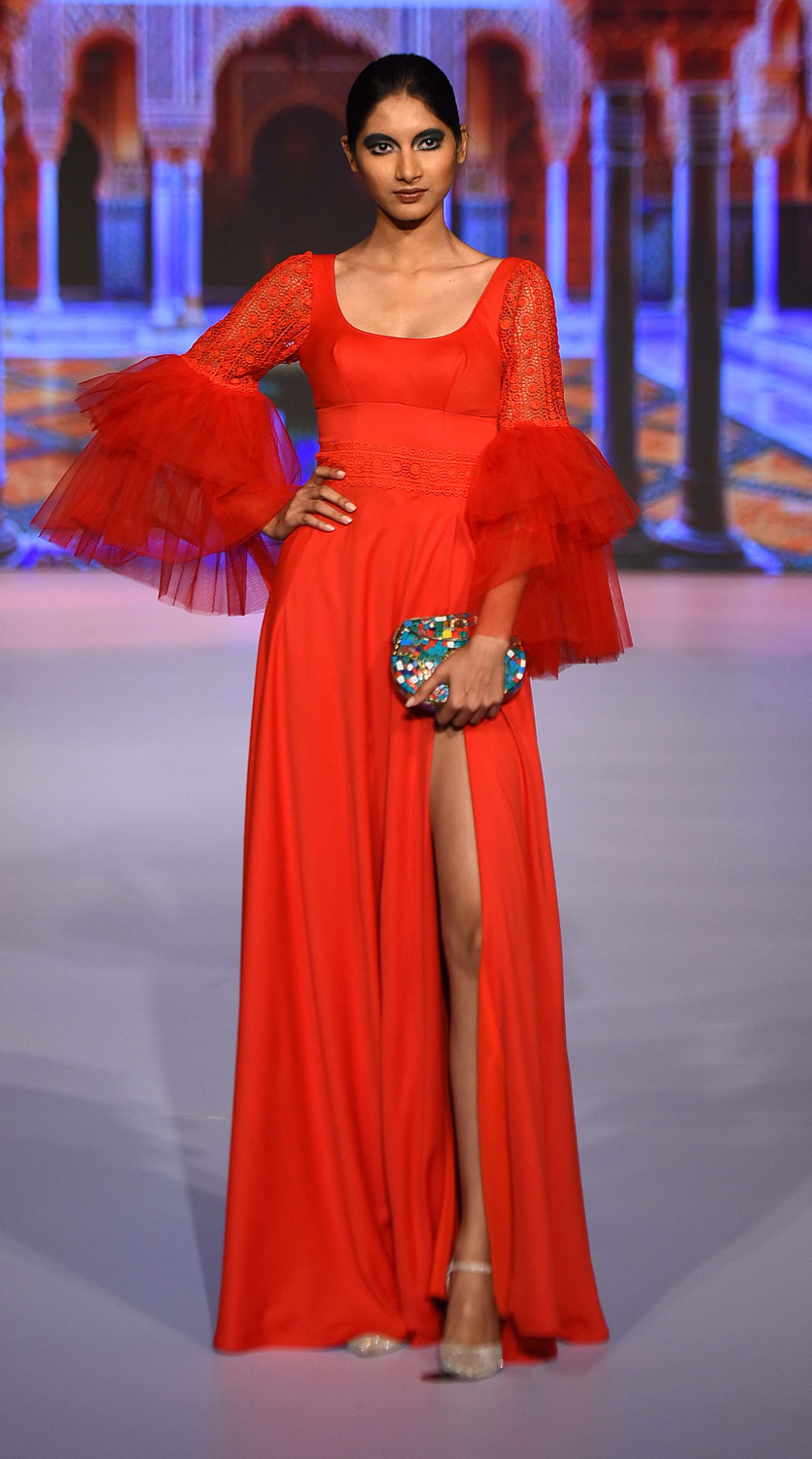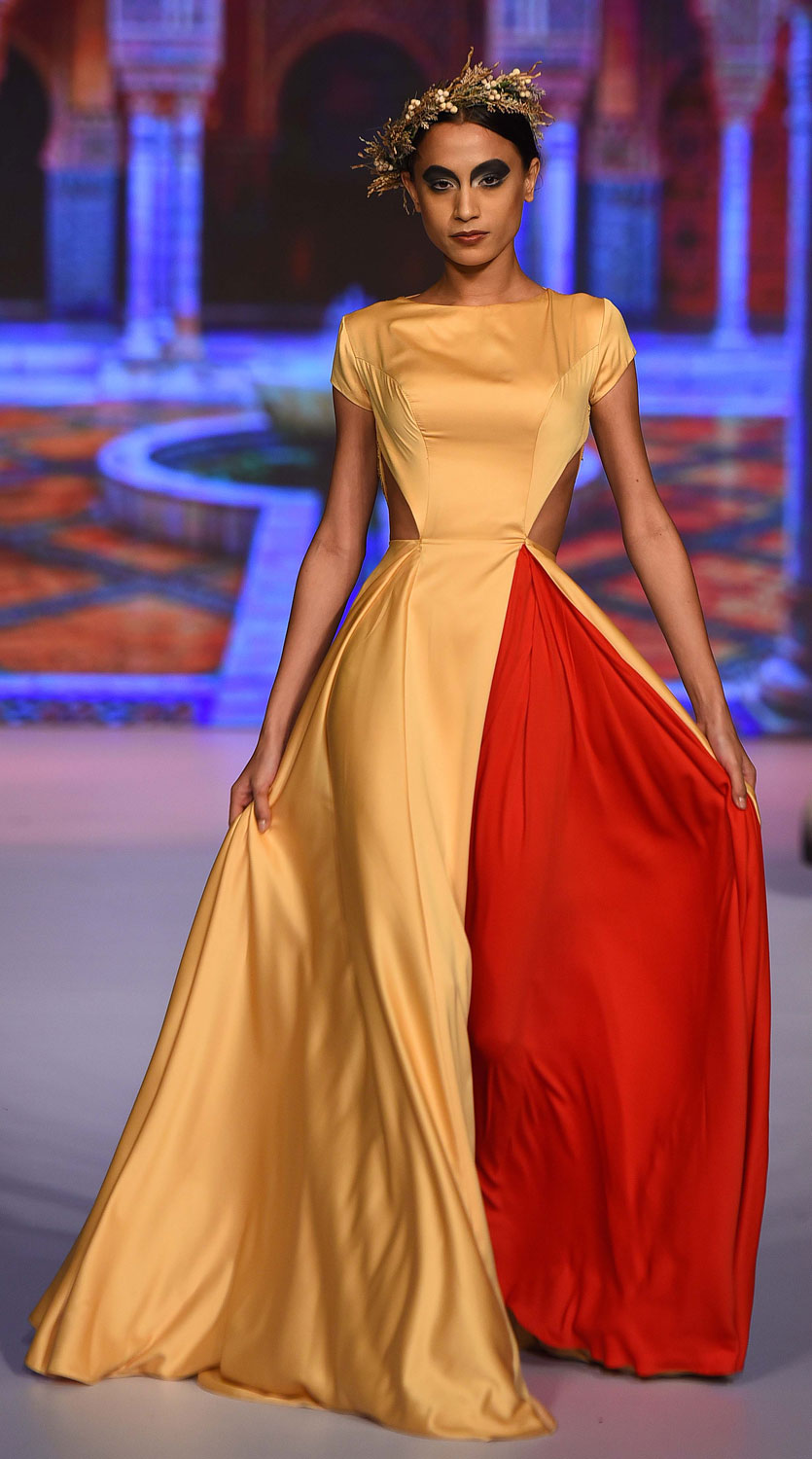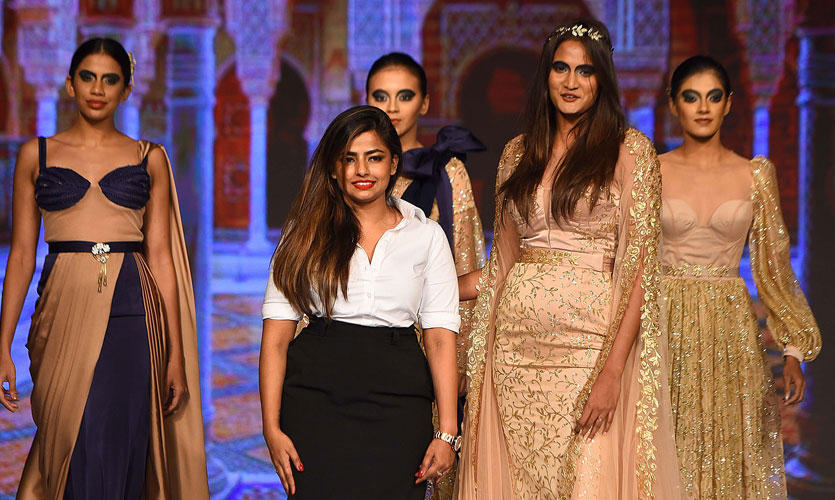 LOVI Ceylon by Asanka De Mel
Taking the Sri Lankan sarong to the world, LOVI's collection 'Unity' imagines a fresh identity for Sri Lankan style. Paying homage to the rich clothing history of Sri Lanka, the collection saw royal crown monograms, Nilame outfits, refined handlooms and tri-colour unity band prints in each design. Inspired by the historic kings of Sri Lanka, the British colonization, Independence, war and peace, LOVI presented a collection that is elegant, modern and functional and one that embodies the brand's tagline 'Loved in LOVI'.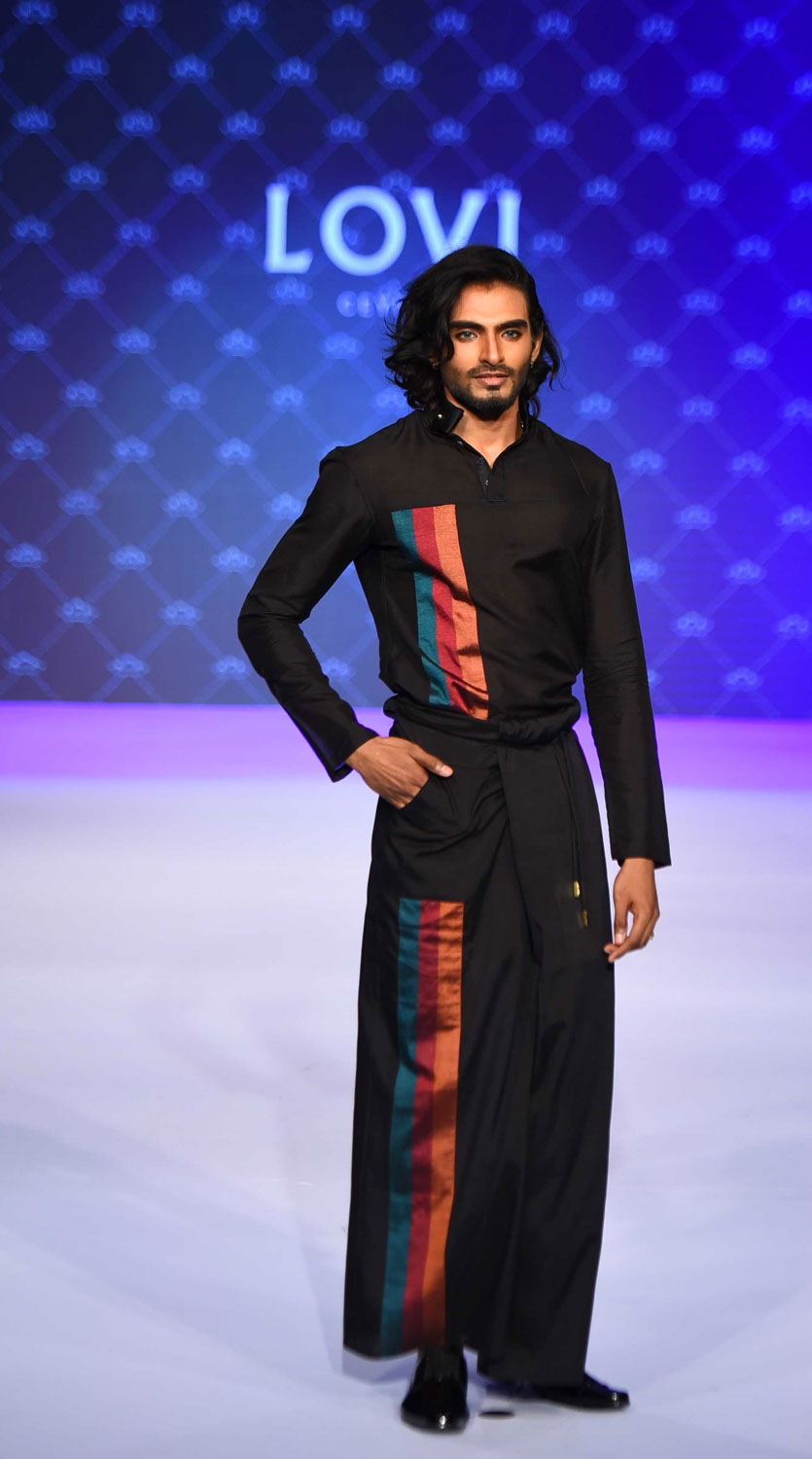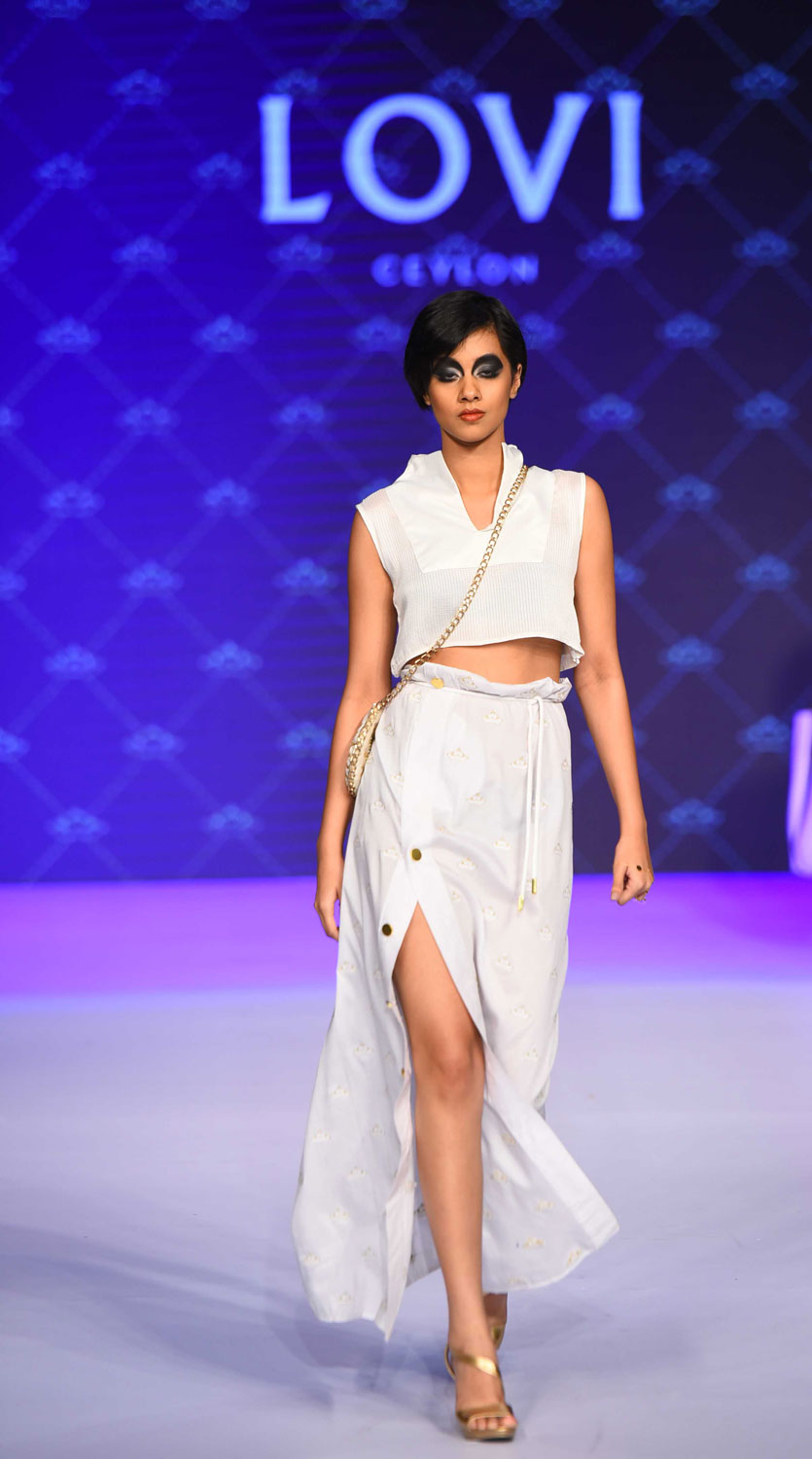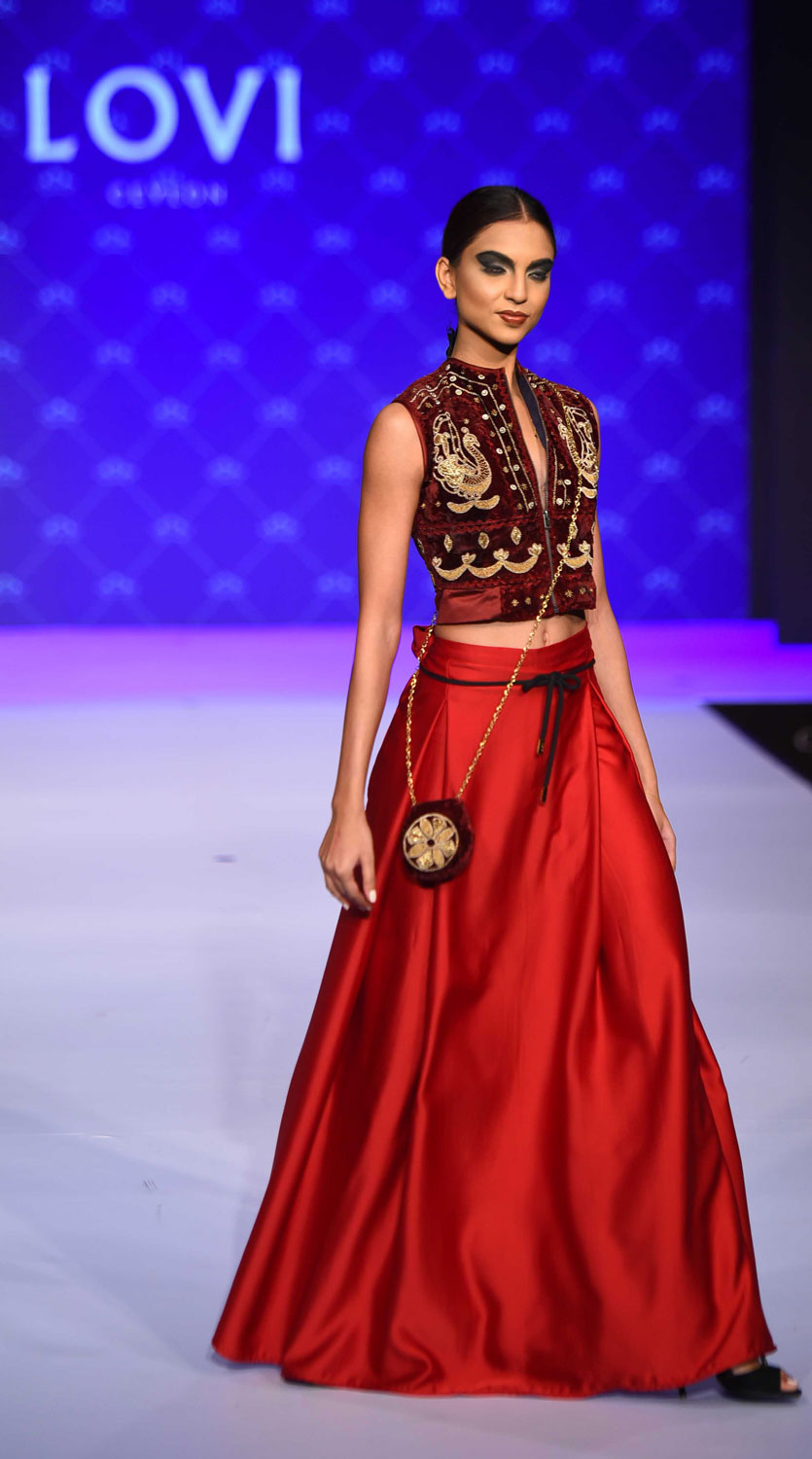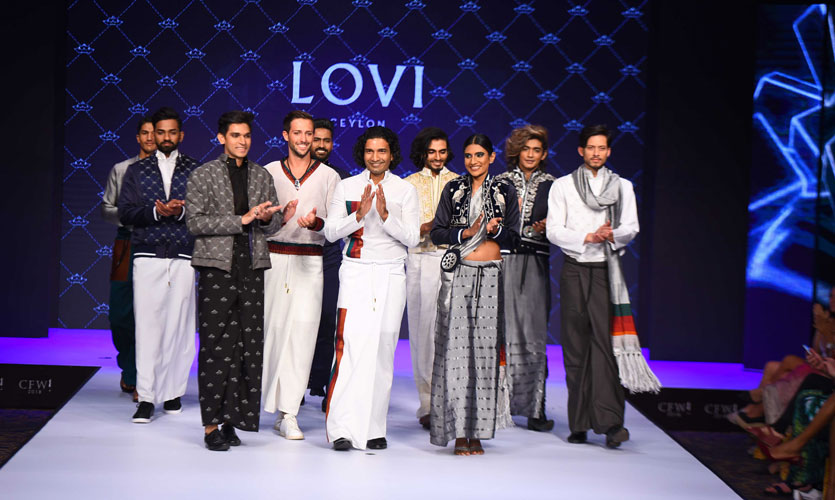 Sonali Dharmawardene
Both an artist and a designer, Sonali's use of batik in her line of couture is what makes her a master of her craft. Having showcased her collections internationally in the UK, US, Malaysia, India and France among others, Sonali has been a part of CFW since 2011. Sonali's collection was all about women of diverse economic backgrounds, colours, faiths and states. The 35 piece collection saw a visually stunning diverse range of designs alternating between dresses, skirts, pants, tops and sarees in intricate batik designs. Refined, elegant and sophisticated, Sonali provided a fitting finale to Day 2 of CFW.
"If it was well received that's the best part of it. I used all types of natural fabrics from cottons to linens to silk"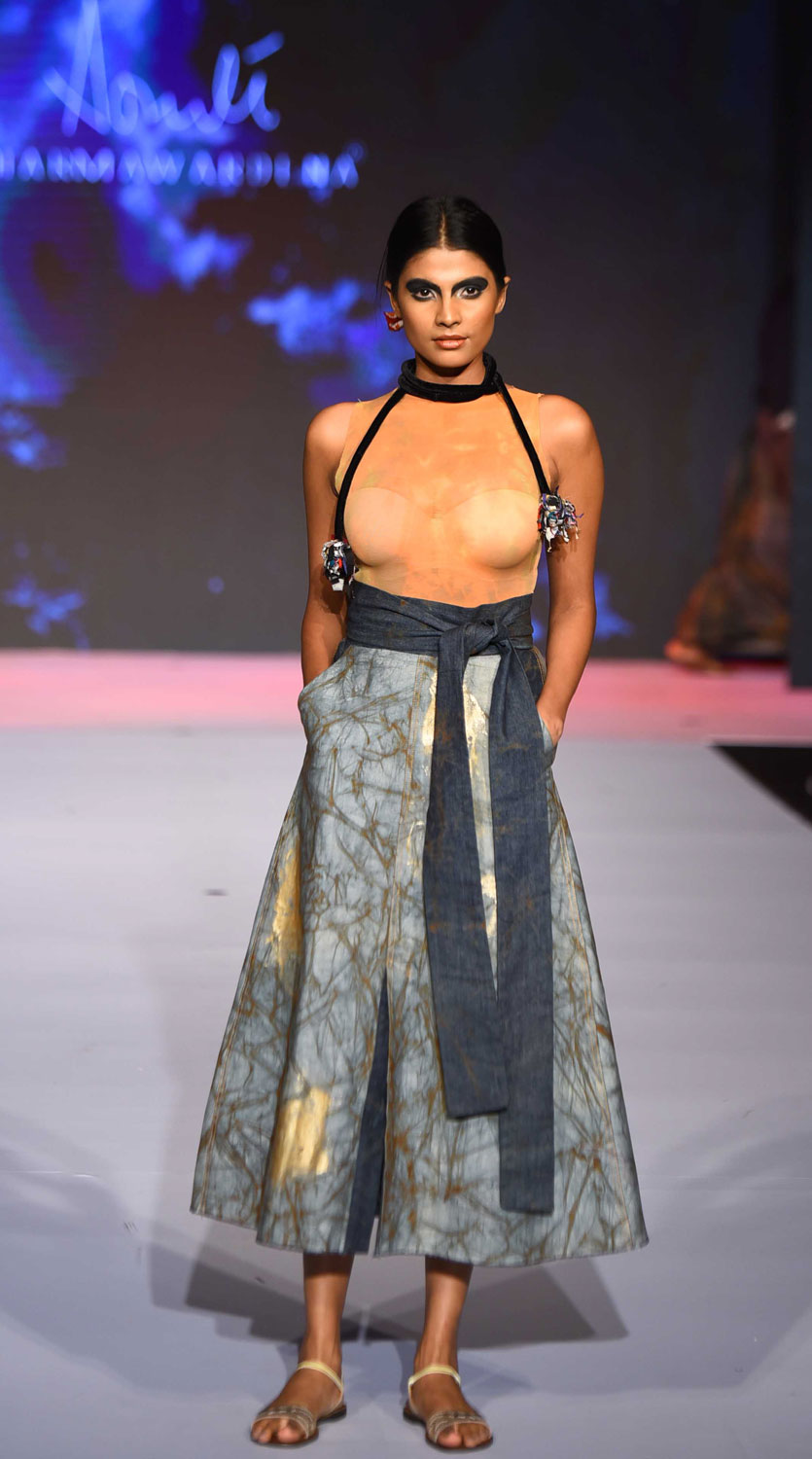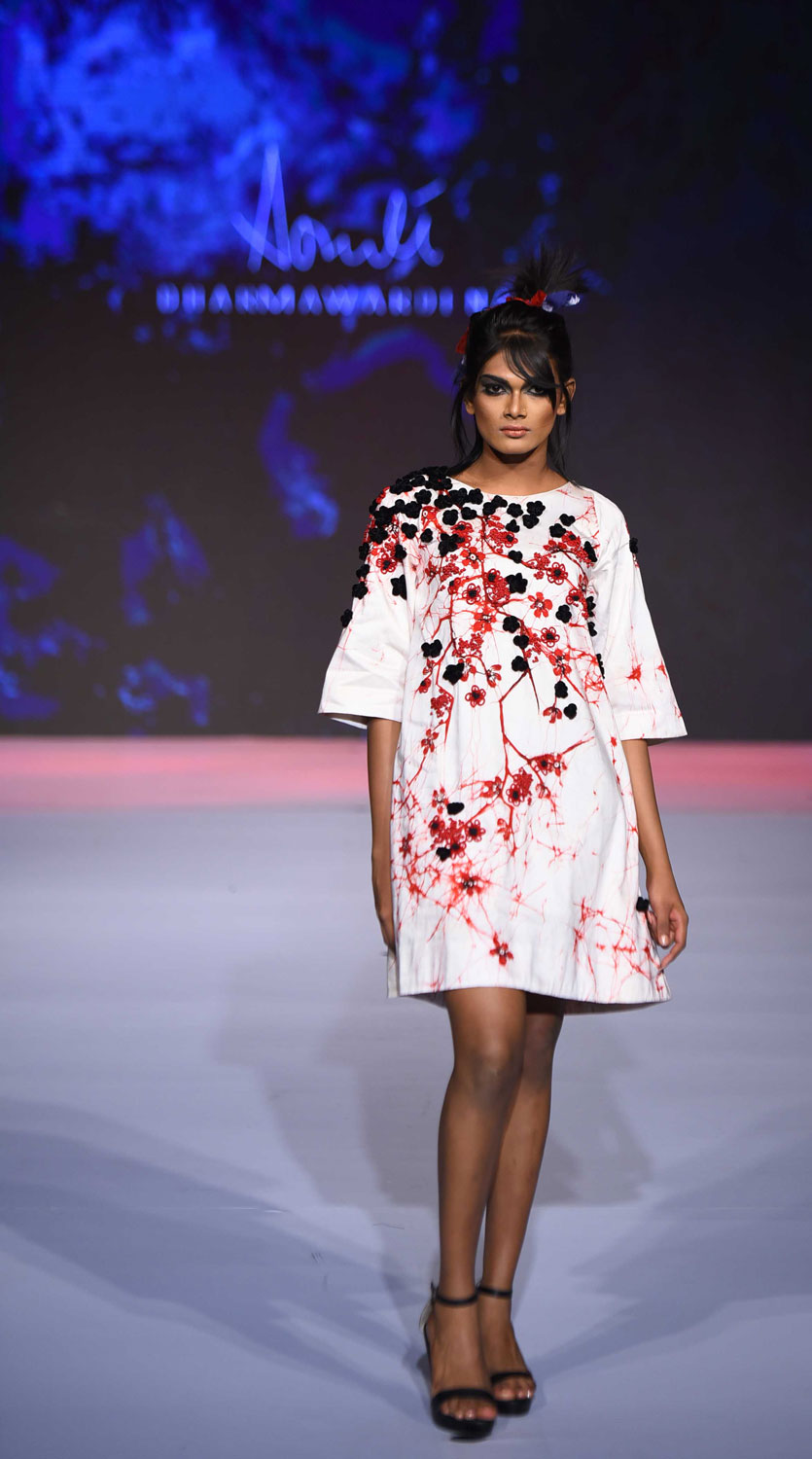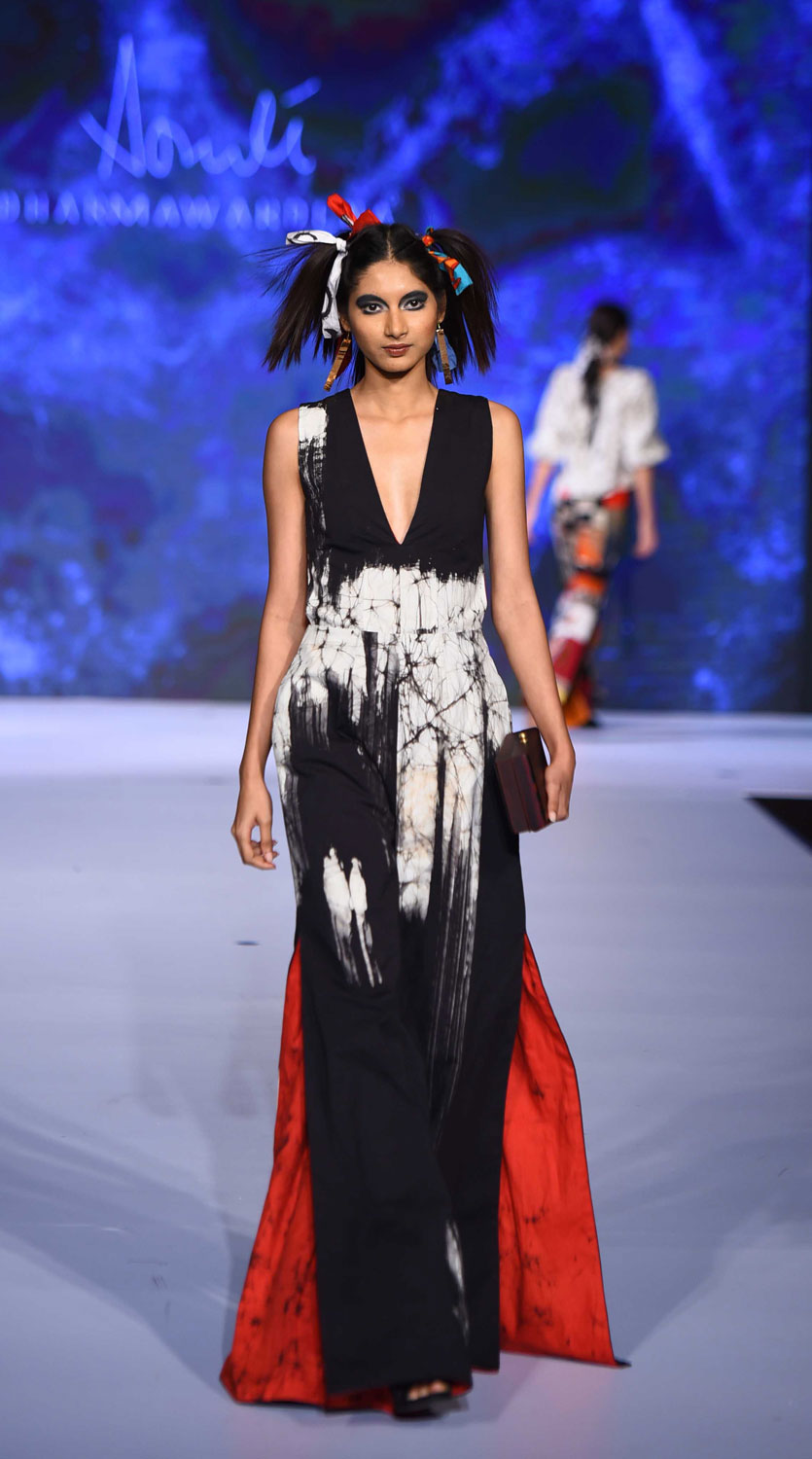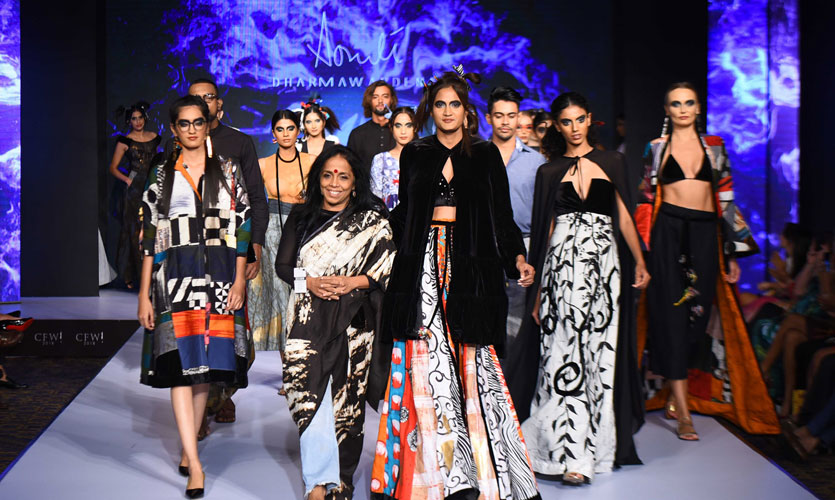 See all pics here: https://www.facebook.com/pg/life.lk/photos/?tab=album&album_id=1842825472402950
By: Panchali Illankoon and Tina Edward Gunawardhana