Payal Pratap, a senior designer of Indian origin will showcase her designs at PR today. Having been in the industry for six years, Payal launched her label 'Payal Pratap' back in 2010. Her label is dedicated for the modern Indian woman, who is independent and rooted in tradition at the same time.
Speaking to Life Online, Payal shared her views about her label, inspirations and what she feels about showcasing her designs in Sri Lanka.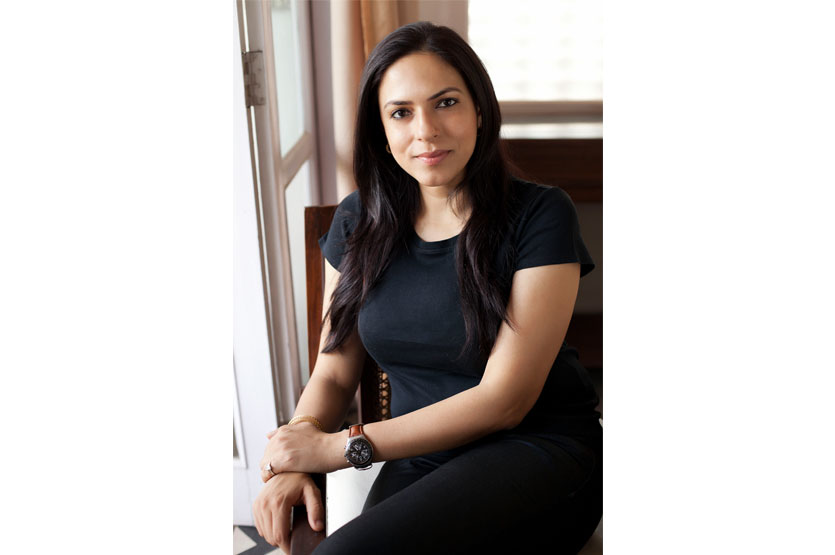 Can you tell us about your label and its USP? (Can you please elaborate on any ethical associations, techniques used, artisans, etc.)
Payal Pratap is an urban brand with Indian roots reflective of the emancipation of the modern Indian woman. It is contemporary while joyfully celebrating local crafts and hand embroideries. The brand works with weavers, embroiderers, hand and digital printers and focuses on natural fabrics. The USP of the brand is its folkloric adaptation of old techniques into a modern avatar. The detailing and silhouettes are derived from rural costumes and ancient traditional attire.
Can you tell us about your design aesthetic?
An organic feel, a certain purity, yet replete with complex techniques that harness a basket of details. A focus on easy going comfort, yet each piece is strong and unique in silhouette and technique.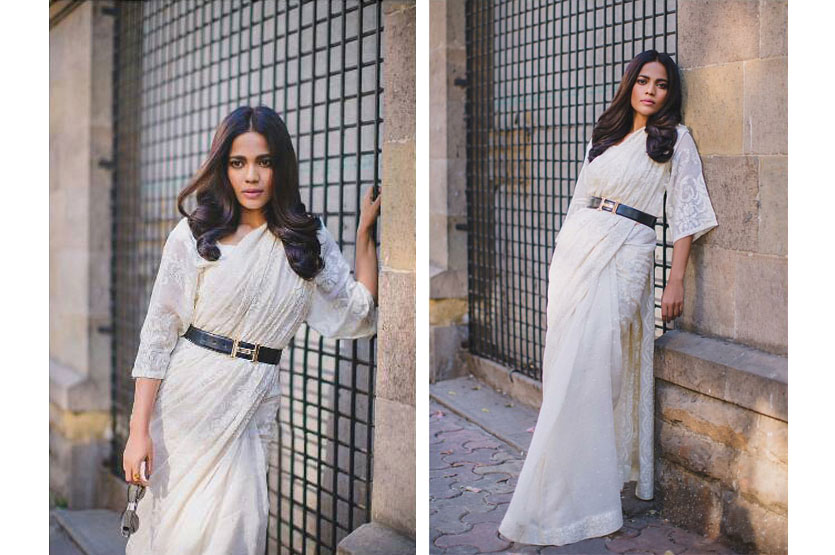 Where do you draw inspiration from?
From my grandmother's closet, to my travels, to the environment, an area or a region, old costumes, it really could be anything. There is no set formula and this is constantly evolving.
What elements define modern Indian fashion today?
With so much awareness and with the internet shrinking global distances, there is so much available and it is ever so important today for a designer to have an original voice and their own take on what is fashion. At least the Indian consumer is retracing history and learning to once again appreciate their craft and embrace their culture in a modern sense.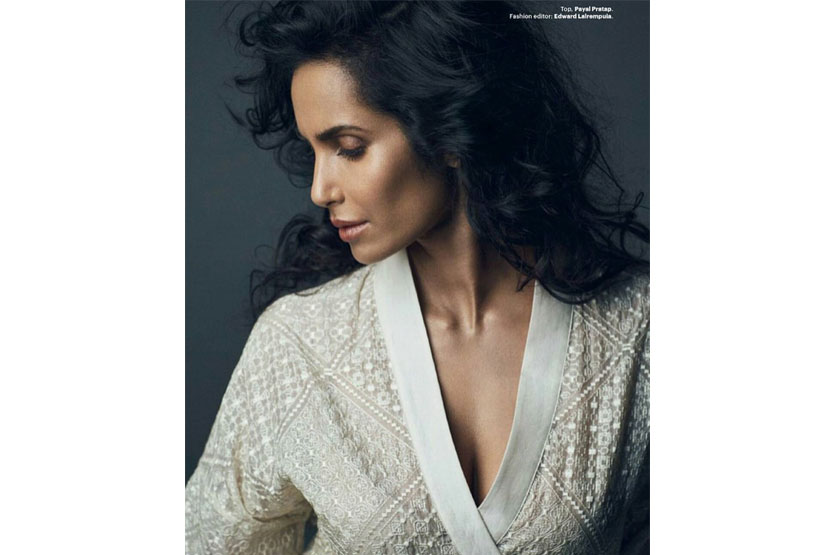 What pieces / staples from your collection are your favourites?
I love the saree dress. So special and unique and so easy to wear. Makes such a strong statement too.
Your husband is also a well-known Indian designer.How did you become a designer and is it difficult to have two labels in one family?
Rajesh and I were classmates in design school and I worked with him for over a decade before starting my line of clothing. I guess I just felt ready at some point to express myself and find my own space. Difficult to have two labels in the family - yes and no. It is great to have a sounding board like Rajesh with me and vice versa for him. However, of course the pressures of our work obviously tend to take their toll. I wouldn't have it any other way!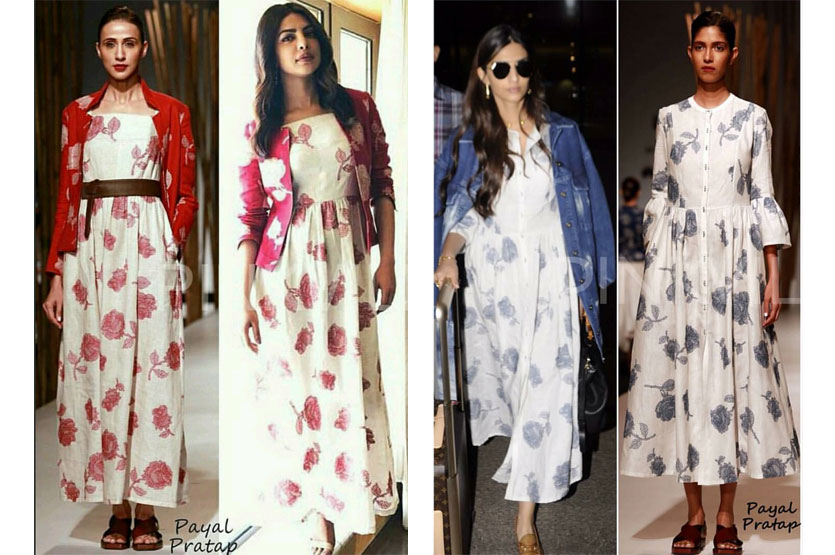 What stores do you retail in internationally?
Beams in Tokyo, Sauce in Dubai, Anthropologie in the USA and UK, Lilies in Jeddah and Dubai, Dottis in Switzerland among others.
Can you name some famous Indians who wear your label?
Sonam Kapoor, and she's ever so elegant.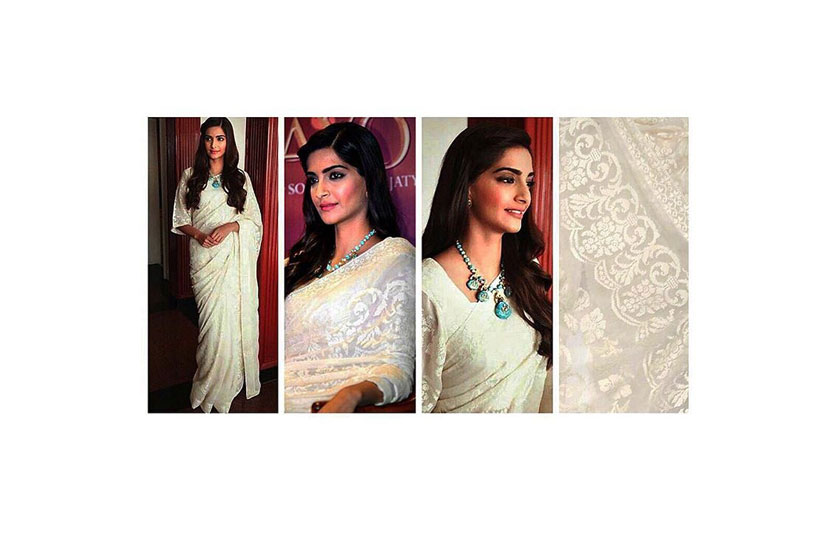 How do you feel about exhibiting in Sri Lanka at a store like PR?
This is my first exhibition in PR with my complete Summer 2017 collection and I am excited to be here. PR is a very stylish space and Annika takes personal care and is so very particular about every little detail and I am happy to be retailing with her at PR.
Are you excited about being in Sri Lanka?
Yes, as a matter of fact I've been wanting to visit Sri Lanka and I'm sure I will take time out to discover Colombo and it's very special people.