Love is certainly in the hair! We're totally tempted to try out these simple yet sophisticated styles by hair expert Michelle Oodugama and the staff at Salon Tobe. Time to put stress to rest and pick one of these DIY looks because we've got you covered for an absolutely memorable V-Day date night.
1. Loved Up Loose Bun
We heart this effortlessly elegant updo that ticks all the right date night boxes with its delicate, flirty curls. Michelle recommends this look if you don't want an exaggerated appeal yet still hope to make quite an impression - and it certainly does! Trying this style on two toned hair will also give you the chance to show-off those amazing hues.
What you'll need: Hot rollers and a hair dryer to give you extra volume and create a slight twist in front. Tie your hair into a pony tail and play around with it to get your desired shape. Don't forget to finish it off with a dazzling hairpin!
2. Glamorous Twists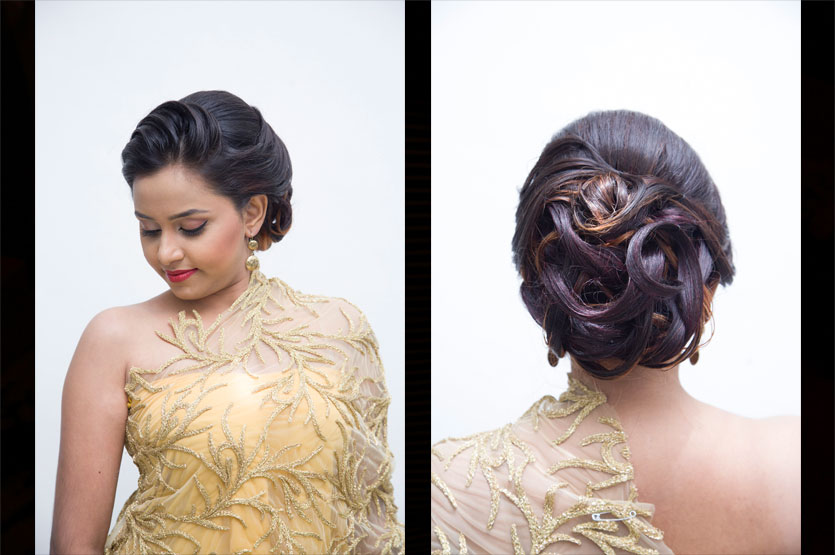 Pull out all the stops with this red carpet ready hairstyle guaranteed to garner your partner's attention. Draw back those unruly strands to reveal your alluring features. This is also ideal to showcase your neckline and shoulders if you opt for an off the shoulder dress.
What you'll need: Hot rollers, hair mousse, large roller brush and tons of bobby pins.
3. Crown Braid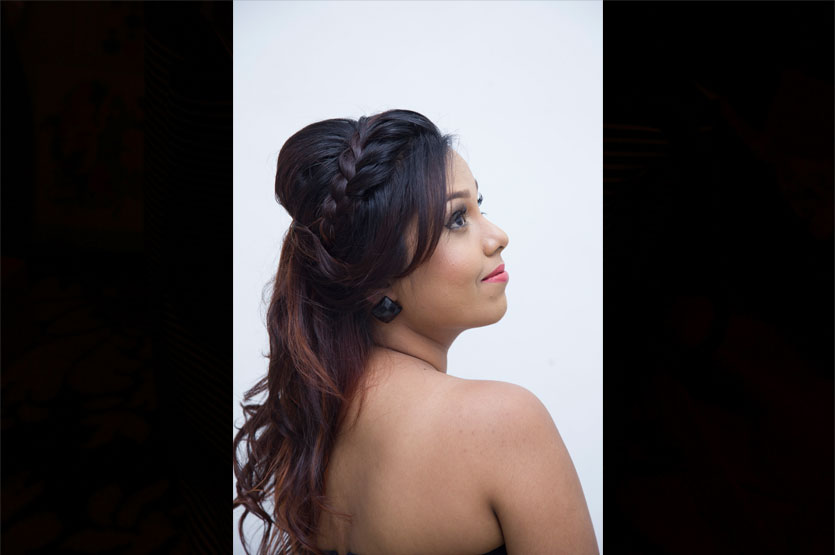 Boho lovers will adore this V-day look with its three-strand crown braid and liberated locks. What's more, it can be easily achieved in under fifteen minutes and is both dressy and desirable. Ideal for medium or long hair.
What you'll need: A tail comb for backcombing the top which can also be substituted with a bumpit and of course, a little bit of patience to perfect the braid.
4. Loose Curls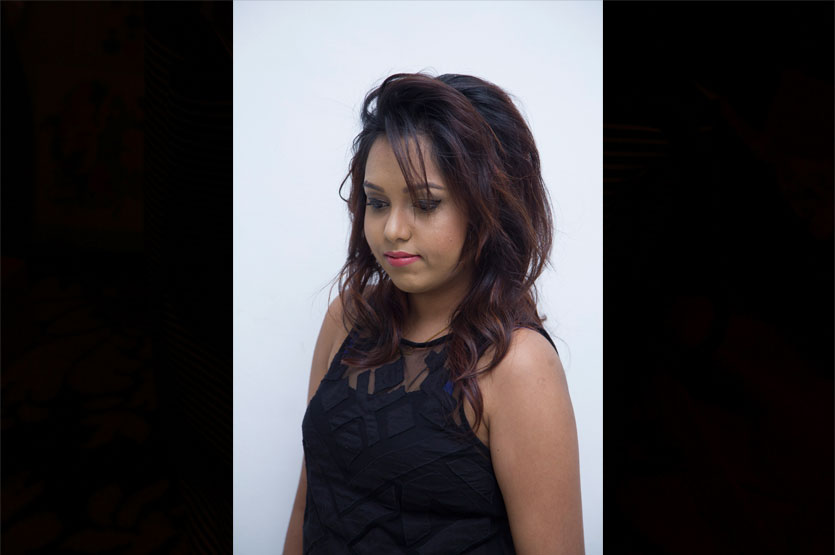 It's simple yet riveting for anyone who desires to keep their tresses free. Add some volume to this style by gently curling the ends into loose locks for a more playful look. Whether you're out fine dining or having a quiet, intimate dinner this hairstyle is a win-win in our books.
What you'll need: A large roller brush, hair dryer and a curling iron.
5. Floral Crimp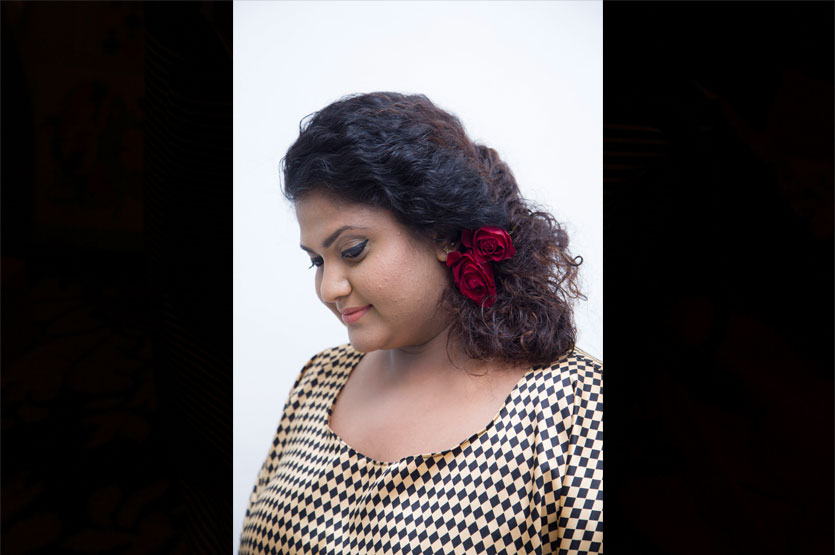 Got frizzy curls that refuse to budge? Michelle suggests running some conditioner to loosen your hair and gently crimping it onto your preferred side. Tuck in one or two beautiful roses to compliment your overall V-Day charm.
What you'll need: Bobby pins, a softening hair product like leave-on conditioner and two flowers.
6. Va-Va-V-Day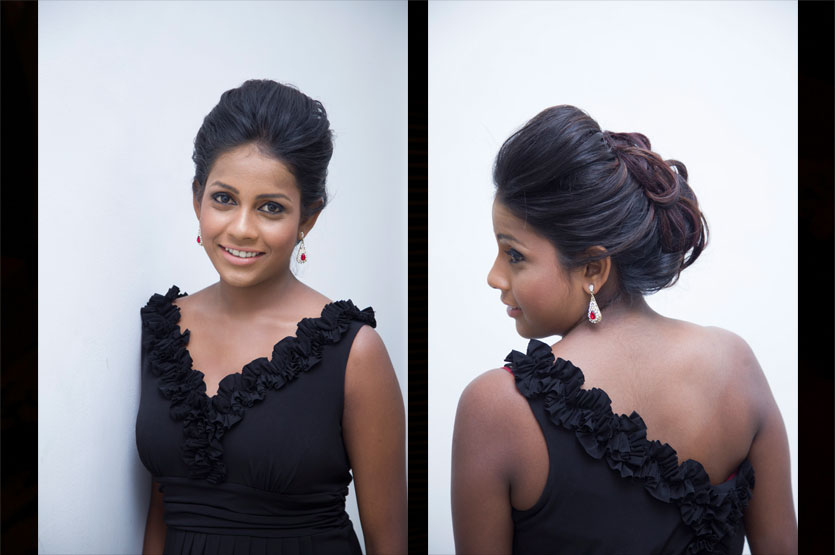 Michelle raves about the endless benefits when opting for an up-do like this one. Not only is it dignified and Buckingham worthy but it also accentuates your features giving the illusion of a longer, angular facial structure. Now you can finally wear those stunning teardrop earrings and everyone is bound to notice.
What you'll need: A hair dryer, bobby pins, a setting spray and a large roller brush to add that extra va-va-voom magic.
---
Love these looks? Take a chance and try them out on Valentine's Day. You won't be disappointed.
Contact Michelle Oodugama:
Owner and Main Stylist
Salon Tobe
393, YWCA Union Place, Colombo 02
0773077921