Set in a tropical setting where banana leaves were used as table decor with the idea of infusing Ceylon tea into not just the five course meal but in the thoughts of those present, the Ceylon Tea Festival Tea Banquet curated and cooked by three Michelin starred Chef Jason Atherton was an evening of sheer culinary prowess.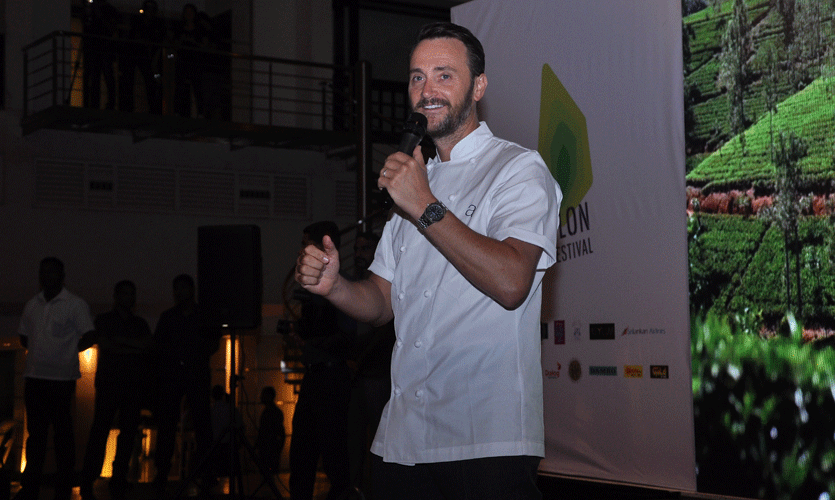 With restaurants in the UK, New York, Hong Kong, Shanghai, Dubai, Australia and Cebu, Chef Atherton has worked with chefs including Pierre Koffmann, Nico Ladenis, and Marco Pierre White and joined the Gordon Ramsay Group in 2001 as the executive chef for Verre (Dubai). Born on September 6, 1971, Atherton is an English chef and restaurateur and his restaurant Pollen Street Social gained a Michelin Star in 2011, its opening year.
All the ingredients that went into the preparation of the dinner were imported apart from the crab and tea thereby giving those present a taste of some truly spectacular dishes.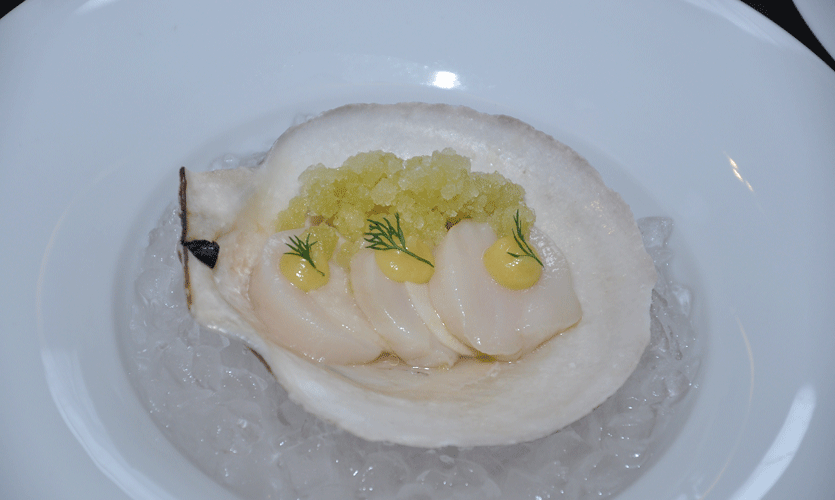 Our first course was that of Raw Canadian Sea Scallop with pickled Kohirabi and Yuzu Jam along with a Matcha and Jalapeño granita cooked with New Vithanakande Tea and served on a bed of crushed ice. The mellow scallops coupled with the tangy pickled kohirabi and sweet yuzu jam coupled with the strong elements of matcha and jalapeño granita was quite special on the senses.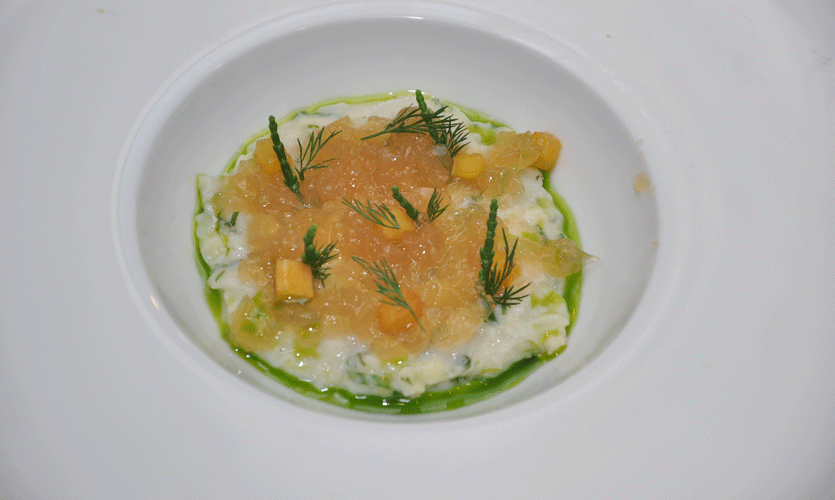 The next course was that of a creamy Dressed Lagoon Bay Crab served with a sweet Peach Iced Tea Jelly cooked with High Forest Pekoe tea. While the fourth course of Pressed Quail and Duck Liver topped with a Plum and served with a buttery Brioche cooked with Loolecondera Tea was also delectable.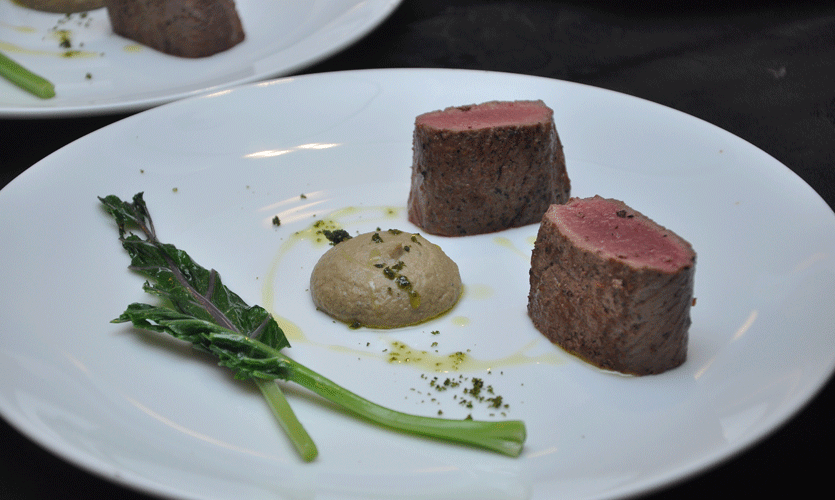 A succulently prepared Rack of Lamb coupled with Miso Aubergine and charred Cabbage cooked with Kandy Tea along with a 'Hot Pot' of tomato, carrots and thinly sliced potatoes made for a heavenly fourth course.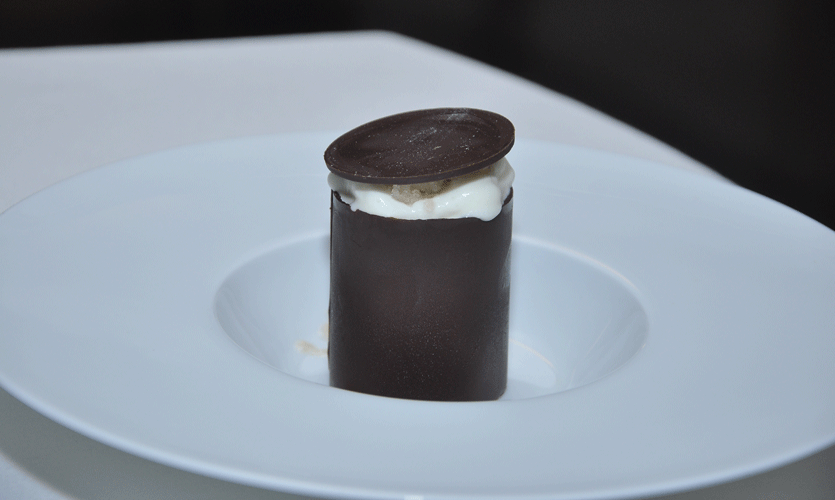 70% Chocolate, Candied Walnuts with a William Pear Sorbet cooked with Laxapana Tea was layered into a chocolate cylinder which made for a truly spectacular dessert; thereby ending a splendid evening.
Pics by Nisal Baduge