With Dolce Italia opening its doors in Colombo in January 2015, Sri Lankans were able to dig into freshly baked Italian pastries as well as pastas and pizzas.
The restaurant moved from Havelock Road to Skelton Road a few weeks ago, and are now equipped with a mini supermarket where they sell Italian groceries and locally grown Italian tomatoes.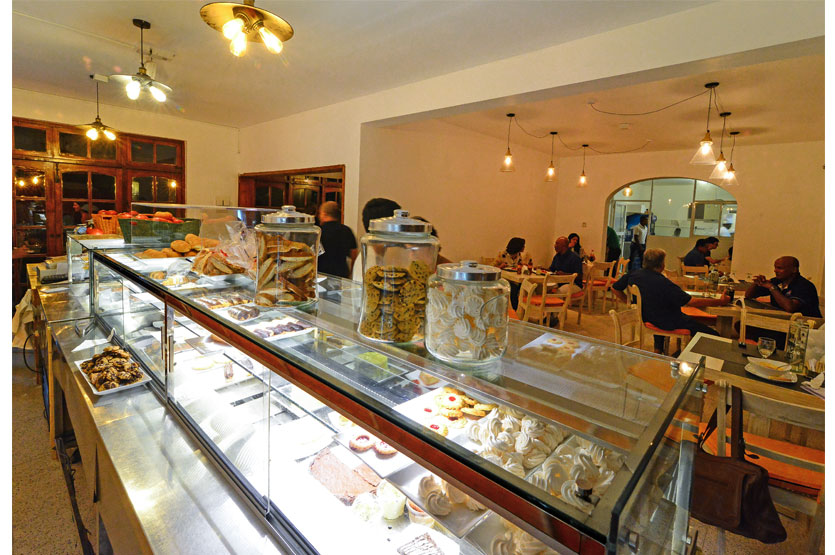 They still sell their delicious pastries and apart from the usual items that were on their menu, they have included a breakfast menu, as well as healthy options like kurakkan dough pizzas and pastas. I was also told that they are currently working on a recipe for a low gluten bread and gluten free bread.
Taste And Value For Money (Beverages) - 4 stars
We tried their Iced Coffee (Rs. 350) and Coffee with Milk (Rs. 350), which were smooth and strong. The coffee used is an Arabica sourced from Guatemala.
Taste And Value For Money (Breakfast) - 4 stars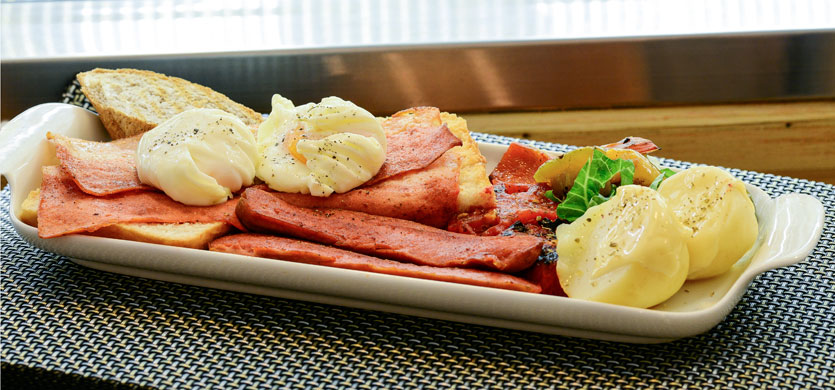 We had one option on their breakfast menu, that of the Uova in Camicia (Rs. 700). This dish came with two poached eggs, chicken bacon, a chicken sausage, grilled tomato, potatoes topped with cheese and kurakkan bread. The bread was delicious while the eggs were poached beautifully. The only downside for me was the lack of real bacon.
Items on their breakfast menu can be ordered later on in the day depending on the availability of ingredients.
Taste And Value For Money (Salads And Soups) - 4 stars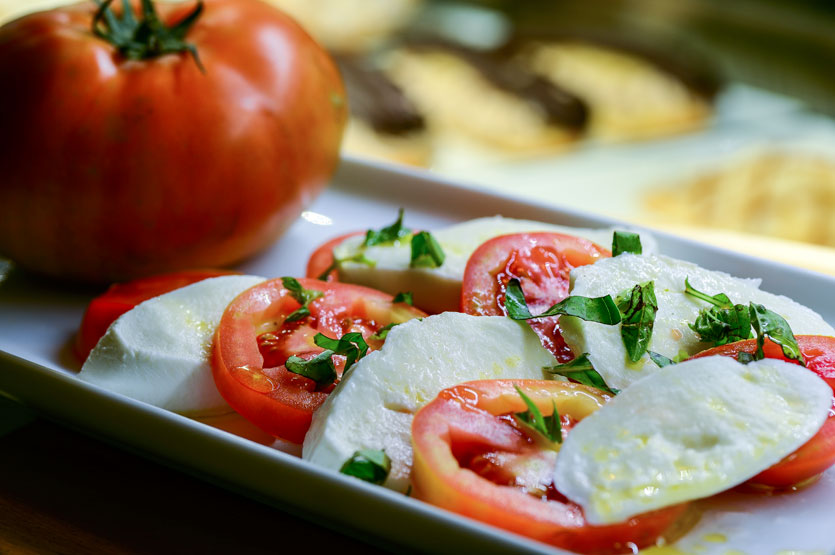 We were served a typical Italian salad that of the Caprese (Rs. 900). This simple salad was dressed with delicious flavour notes which included the sweet notes of the fresh tomatoes, the soft flavour of the fresh mozzarella and the peppery notes of fresh basil topped with olive oil.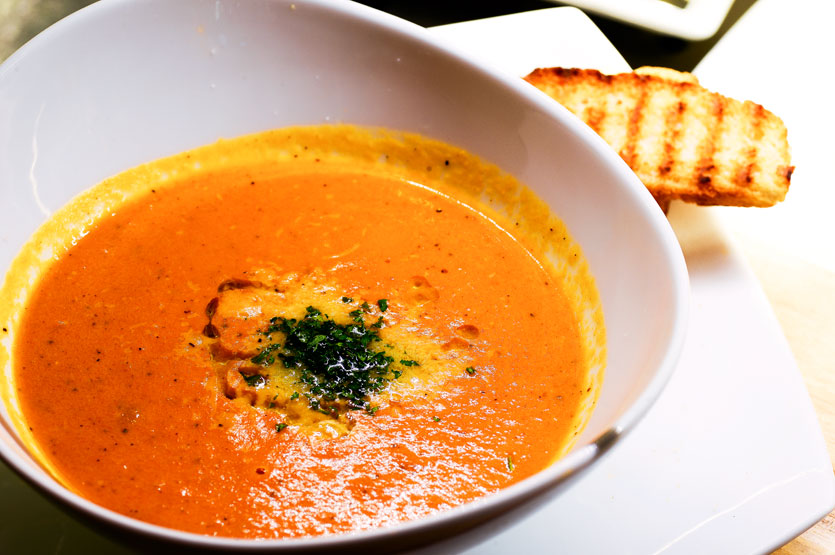 We also dug into their scrumptious Tomato Soup (Rs. 750). This creamy soup was delightful in that it was bursting with sweet, sour and creamy flavours all packed into one bowl of wholesome soup.
Taste And Value For Money (Flat Breads/Pizzas/Pastas) - 3.5 stars
Among the flat bread options we tasted were the Ciaccino (Rs. 500) and the Carbonara Pizza (Rs. 1300).
The former was made with kurakkan dough and topped with fresh tomatoes, rosemary, olive oil and basil. The combination of the hearty kurakkan flat bread with the sweet and juicy fresh tomatoes made it a simple yet interesting dish.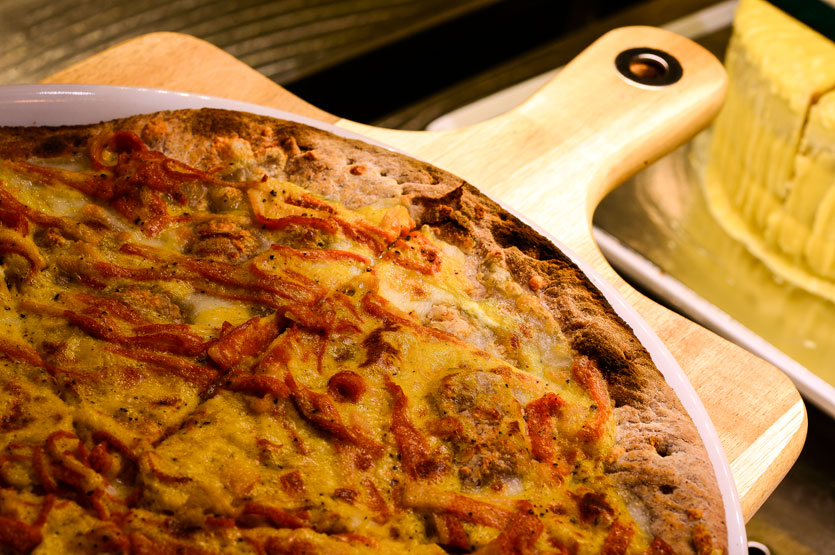 The Carbonara Pizza however was a little bland, while white sauce based pizzas are not something I would go for and the lack of actual bacon, I felt, let this pizza down.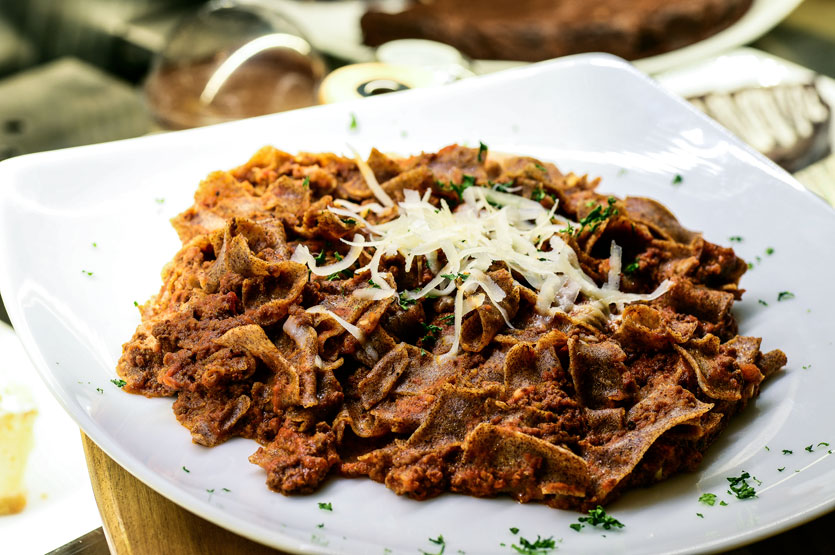 Among the pastas we tried was their Kurakkan Fettuccine with Bolognese Sauce (Rs. 1100). The sauce was scrumptious while the earthy kurakkan pasta was delicious, making it a yummy combination.
Friendly Staff - 4 stars
The staff are relatively friendly.
Cleanliness (Restaurant And Toilets) - 5 stars
The restaurant and toilets are clean while the toilets are equipped with toilet paper, hand soap and paper towels.
Parking - 5 stars
There's adequate space for around four to five vehicles, while parking is generally available on the street.
Hours of operation: 7:00AM to 11:00PM (Monday to Sunday)
Address: 5, Skelton Road, Colombo 05
Tel: (011) 2 559 900
Facebook: www.facebook.com/DolceItaliarestaurant
PHOTOGRAPHS by Kanishke Ganewatte