It is the one drink that I will never get sick of and believe it or not I tend to have it even when I have fancier options. And I love fruity drinks, so this was a result of one of my experiments, introducing a combination of Old Arrack and pineapple juice.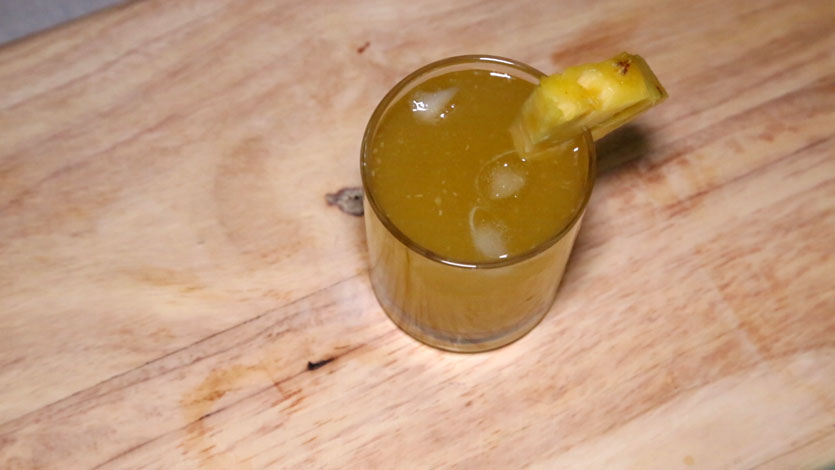 Ingredients
· 50 ml pineapple juice
· 50 ml Old Arrack
· Soda
· Ice cubes
Directions
Mix in the pineapple juice and Old Arrack. (Make sure you strain the juice after its made before mixing in the old arrack)
Pour in to a glass and top it with some soda and ice cubes.
It's perfect for beating the heat and just another excuse to drink!
---
VIDEO & PHOTOGRAPH by Zeeshan Akram Jabeer