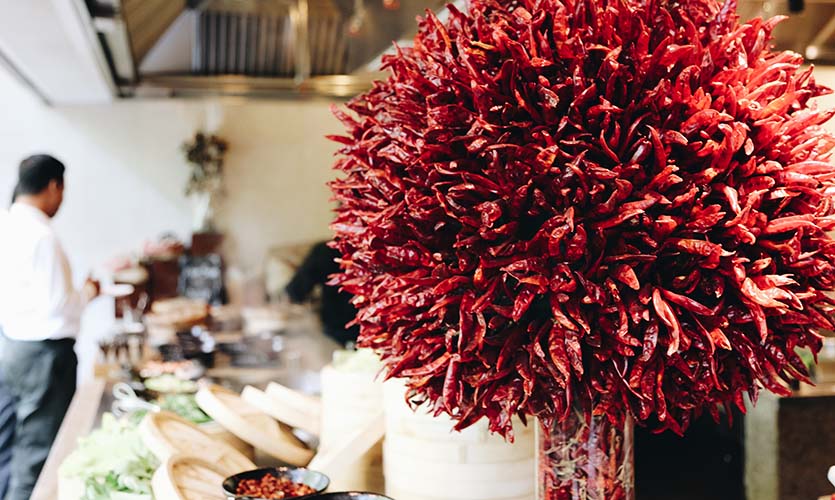 The Hilton Colombo Residencies proudly harbours one of Sri Lanka's first open kitchen concept restaurant - Flow. The uniqueness of the restaurant lies in its multi-cuisine all day dining that serves meals through 5 open kitchens that cook Chinese, Japanese, Western, Thai and Sri Lankan dishes.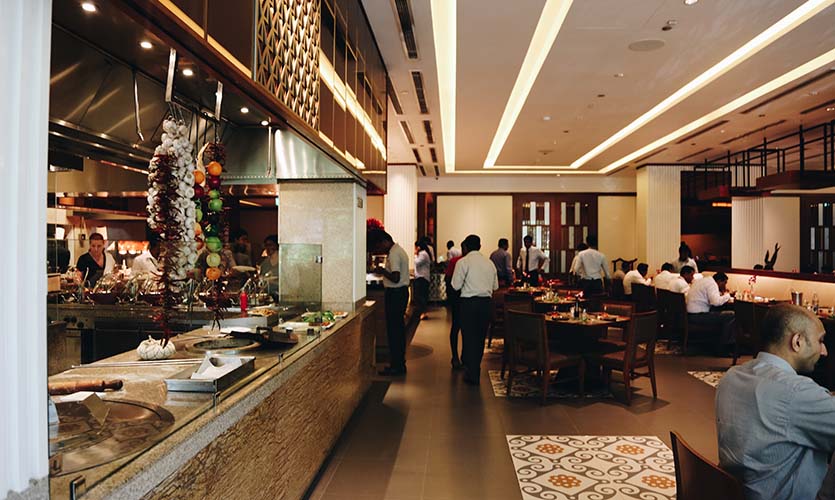 The ambience of the restaurant was nothing less than what was expected. We decided to seat ourselves at a table next to a window with a view. The restaurant has a seating capacity of 168 along with 3 private dining rooms (20 people) for private parties and business lunches (no additional charges). Apart from this, they have a designated play area for kids with swimming pool access, PlayStation and activities.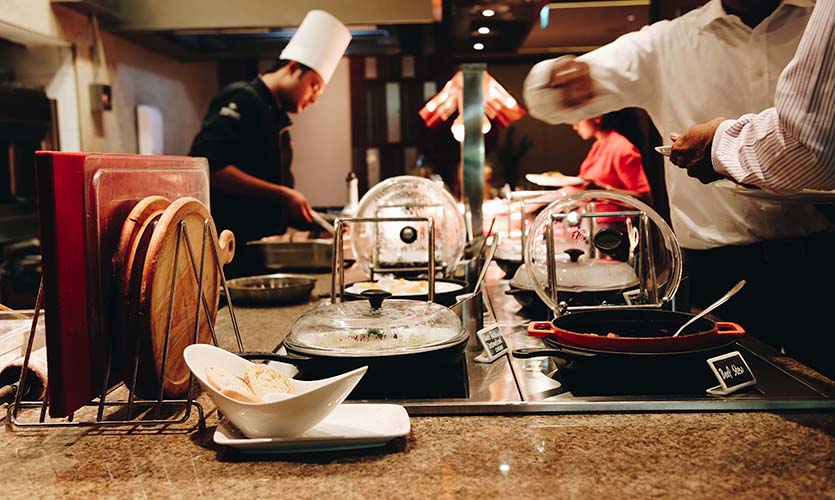 The Flow serves a buffet and an A La Carte menu. We went for the lunch buffet that costs Rs.2950 (inclusive of all govt. taxes). We started off with Japanese - Sushi. The sushi chef prepares five to six types of sushi and lets you select from them. Wasabi, soy sauce and other dips are laid out to self-serve.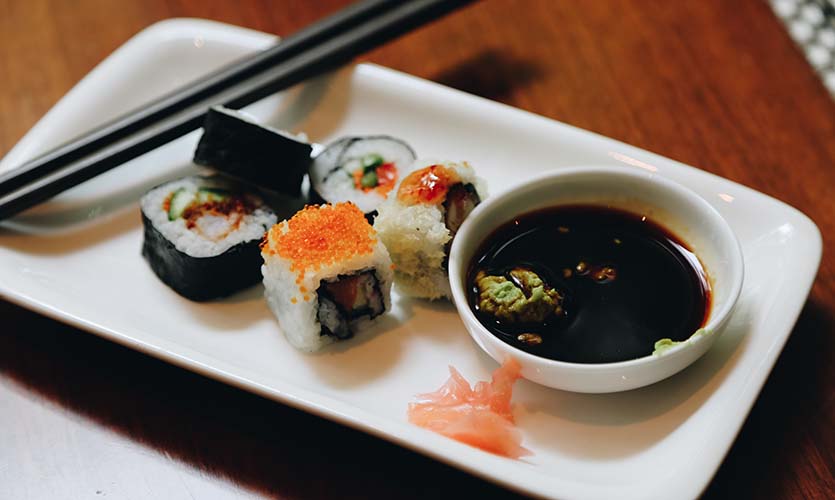 The sushi was most certainly fresh. The size of the roll was pretty convenient and each of it had a different flavour. The mango was the best!
We then moved on to the Chinese kitchen and got ourselves a tom yum soup. There is usually nothing mesmerising in a tom yum. However, I have tried better ones.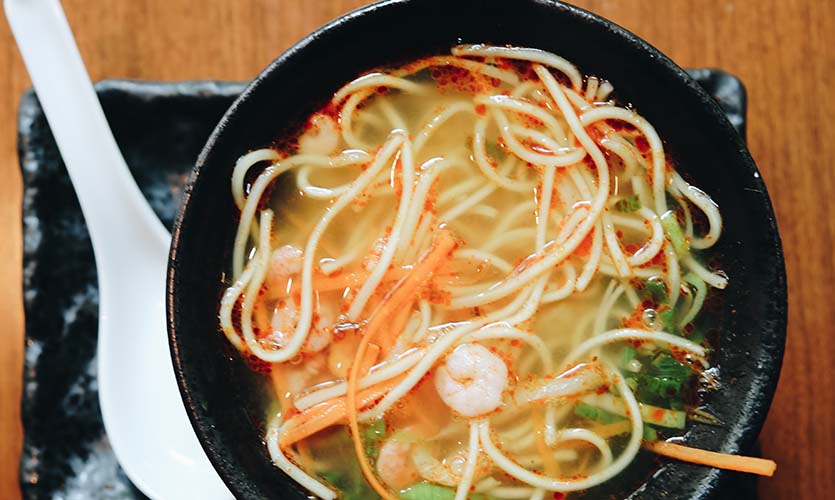 We went back to the mango sushi. Why? Because it was pretty good!
Moving on to the Western kitchen, we tried an array of items that included miniature carrot and mashed potato, saffron risotto, a beef gravy and some grilled zucchini. Most of the items on the plate tasted good and gave a homemade feel - which is a good thing and a bad thing. It's a good thing because you know what to expect and bad, because you know that you won't be eating anything that you haven't tasted before (basically the same thing). However, the western corner is a welcome experience for visitors from the west who miss their usual meals.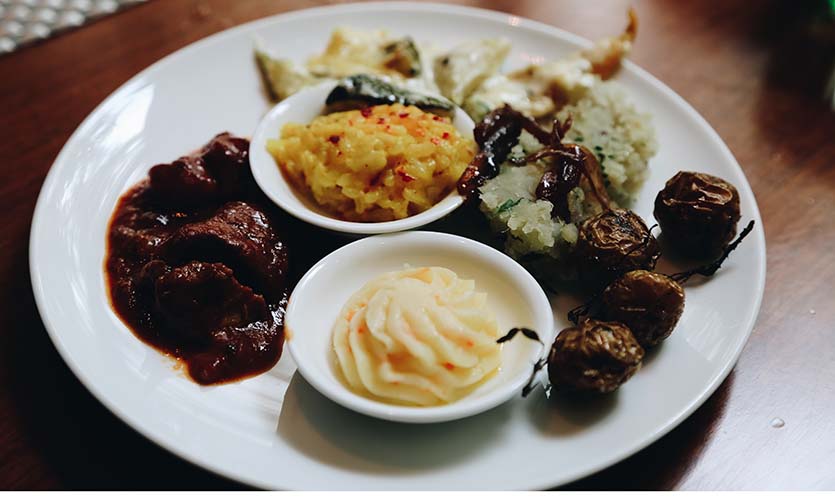 The dessert corner (more of an isle than a corner) has plenty of items to select from. We obviously stuck to, both, our comfort zones and our wild sides and went for waffles, passion fruit mousse, mini cake assortments and an Ice cream kottu! The waffles with maple syrup and whipped cream were oh-so-comforting! The Ice cream Kottu is a unique invention by Flow that allows the customer to select the toppings and watch them 'taka takas' their ice cream kottu.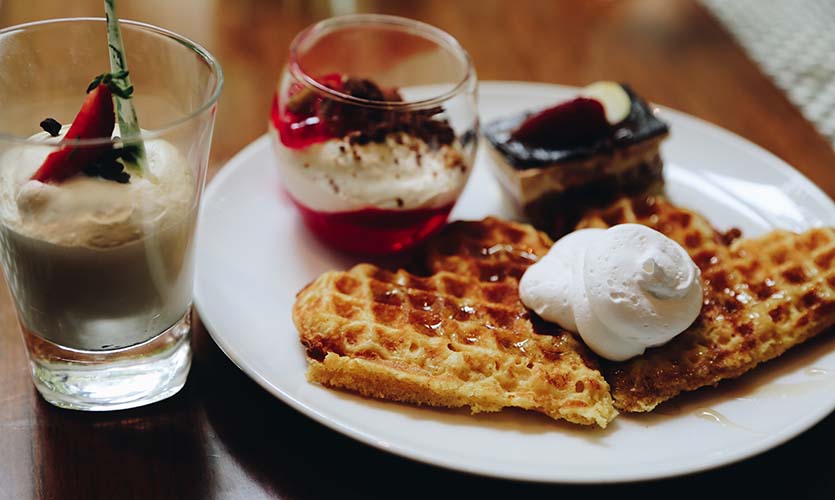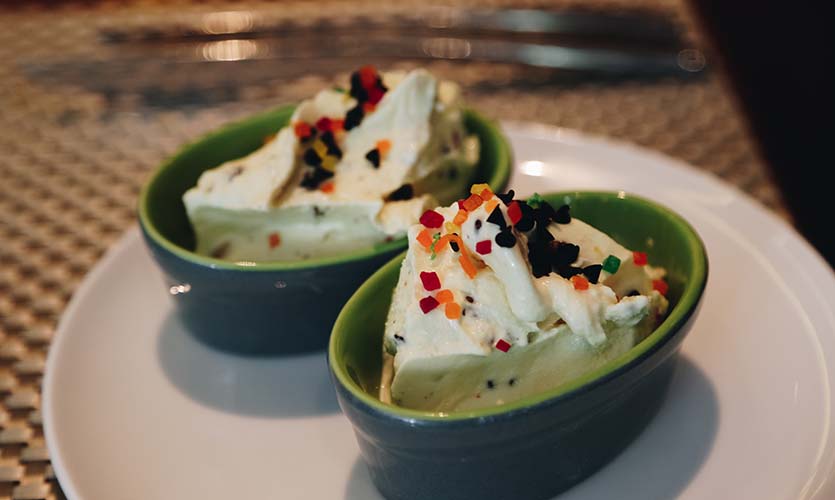 Overall, the meals were fine. As you are given the choice of five different kitchen selections, an abundance of food to select from and a good atmosphere, it is most certainly worth the price. The staff and reception at Flow are super friendly. (Funny as well!)
With an HSBC credit card, you can redeem a 20% discount on all food during dinner and Sunday brunch.
The Flow has their Easter Celebrations with a themed brunch buffet, fun activities for kids that include an egg hunt on the 16th April 2017 from 12 noon until 3 PM- Rs.3800 nett per person. (HSBC Premier/Advance and all other HSBC card holder offers available)
They are usually busy for breakfast and lunch, so reserve yourself a table by calling 011-534-4644 or extension 635.
Pricing
Breakfast buffet Rs.2050
Lunch buffet Rs.2950
Dinner- Rs.3350
Sunday brunch- Rs.3800
Website: www.flow.lk
Facebook: FLOW
Location: Hilton Colombo Residences, Union Place.
Text by Madushi Rajapaksha
Images by Zeeshan Akram Jabeer