I must confess. I love everything about Botanik Bistro and Bar; the location, the vibe, the food and the service. I was honestly excited at the thought of having lunch at Botanik Bistro and Bar, which is a collaboration between the brilliant Rishi Naleendra, of international acclaim and Cantaloupe and Co, who have conceptualized and created a truly mesmerizing space that celebrates food and lifestyle with aplomb.
To me, the restaurant is a breath of fresh air. As you step into this chic and contemporary space you are greeted by a lush tropical atmosphere, with earthy tones, leafy greens and comfy seating, setting the tone for a memorable experience.
Botanik Bistro and Bar has launched a brand new executive lunch experience and I had the privilege of sampling a selection of the dishes featured in the menu. Everything about my lunch at the restaurant was perfect. For starters, the food tasted amazing, it was evident that a whole of love and thought was put in when creating each dish, enhancing every step of the gastronomical journey.
Lunch started off with a refreshing thirst quencher, the Super-sop, an amazing combination of soursop, strawberry and ginger. Never thought I'd love soursop so much. Sweetened with palm treacle, this juice was delightfully refreshing. I loved nibbling on the tiny bits of strawberry which added a slight tang to the overall flavour of the juice. I definitely wanted more of this.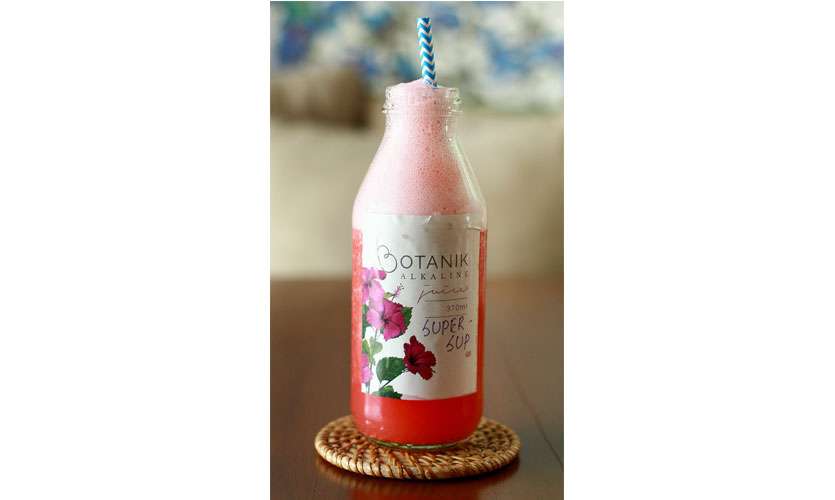 Next up was my pick from the selection of sides, the Spiced Couscous. This vegetarian dish included roasted bell peppers and pumpkin, pumpkin seeds with a generous dose of chilli powder sprinkled over. I found it comforting that it was not overpoweringly spicy, which meant I could taste everything that made this spectacular dish what it was. Each element added texture, depth and helped to elevate and amplify the taste to create this simple yet satisfying dish.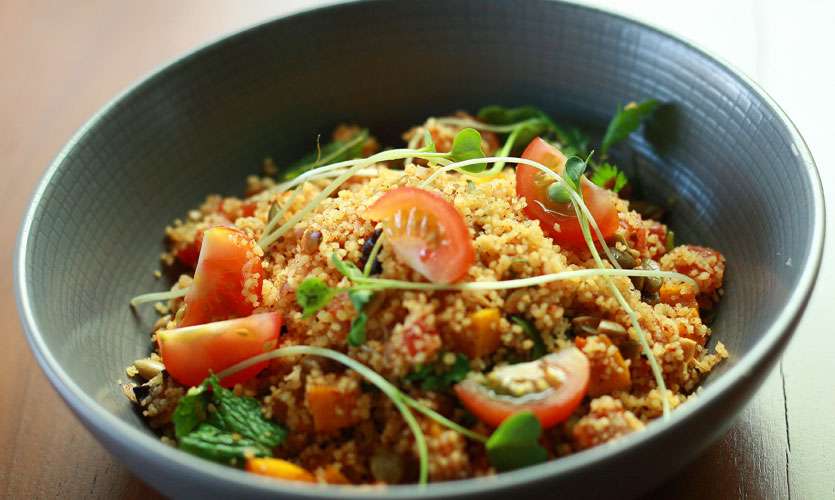 My three picks for mains included the Pan-fried Barramundi with Lemongrass + Harissa and Kolu seed. This was by far my favourite dish of the day. The flavour truly bowled me over. The Barramundi was cooked to perfection. The skin was the just the right amount crispy and the fish melted in the mouth flaky. Combine this was a simple kolu seed salad and delicious lemongrass infused sauce. It was a flavour bomb no doubt.
I also tried the Risotto with mushroom + parmesan crisps +chives which was earthy and comforting and most certainly ticked all the right boxes. The Arborio rice was cooked in powdered mushrooms, so every bite had a nice robust taste, while the crispy parmesan crisps added a touch of sharpness and crunch.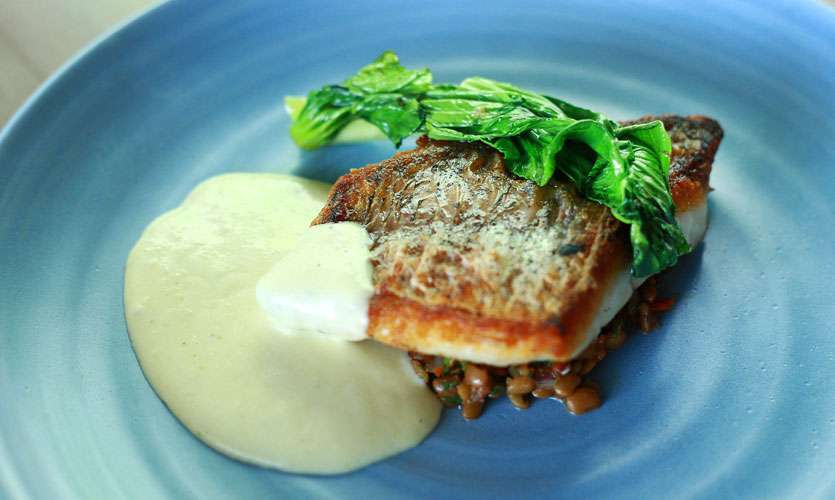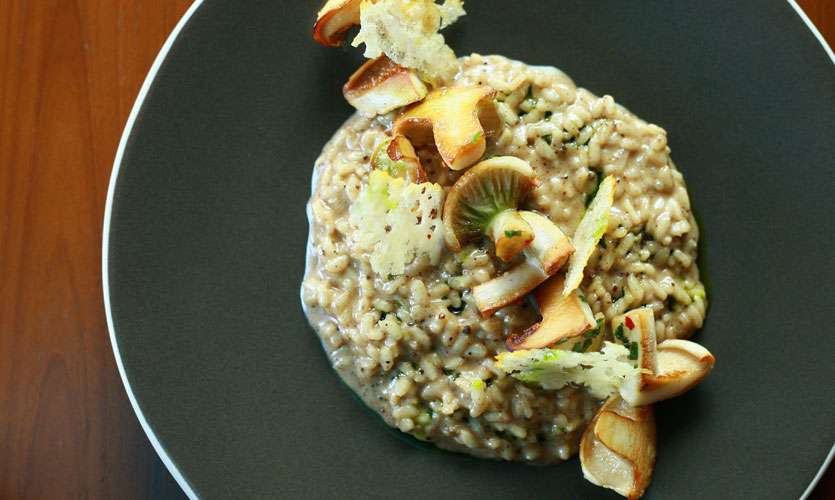 Last on my list, was the Botanik Burger with Beef patty + chicken liver pate +, Emmental + beetroot +pickled cucumber+ siracha + brioche bun. Unlike any burger I have had before, this Botanik Burger had so much going in the flavour department. The beetroot shavings which were combined with the beef patty added a slightly sweet and earthy touch, the Emmental brought in that oh so important cheesy factor we crave for in a burger, but was more muted and not overpowering, while the siracha brought in the spice and heat. The soft brioche bun I must say the perfect way to drive all these flavours home, making it an absolute treat that needs to be savoured one bite at a time.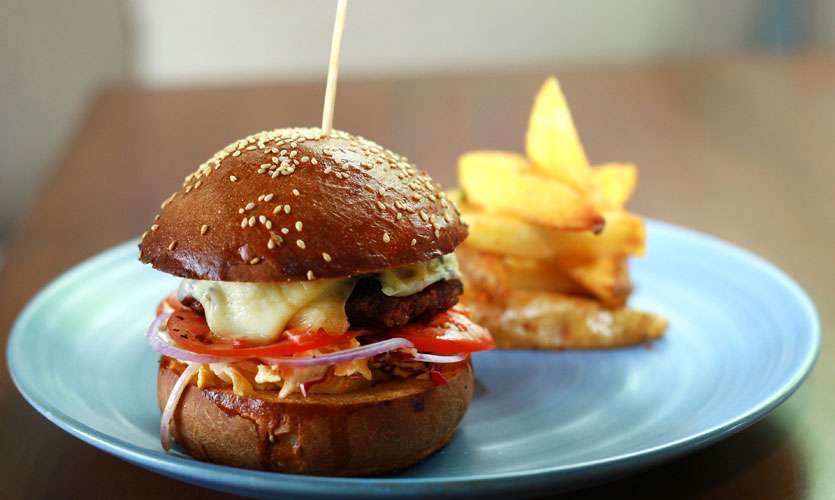 Kudos to Botanik Bistro and Bar for using fresh local produce in an innovative manner to create contemporary cuisine that is absolutely delicious, trendy and above all of international quality and standards.
By Shabnam Farook