Day 3 of the Mercedes Benz Fashion Week took place on the 29th of October at the Mercedes Benz Centre of Excellence – Dimo 800. Featuring 12 emerging designers, the collections were an eclectic assortments ranging from batiks to prints and pastel hues to metallic undertones, each designer presented a new perspective to fashion.
Starting the show, shades of baby pink, beige and white walked the ramp. A decadent collection, the outfits featured ghostly shapes with pantaloon-like arms, layers and ruffles. Structured lacework gave the outfits a lovely detailed look.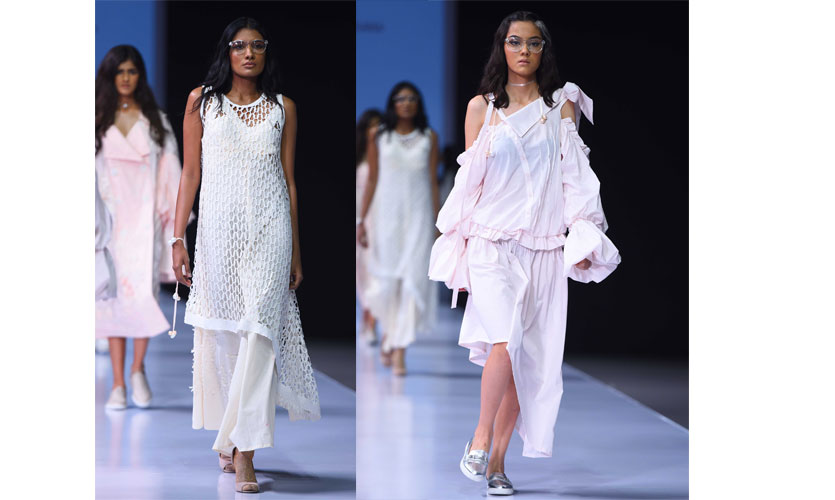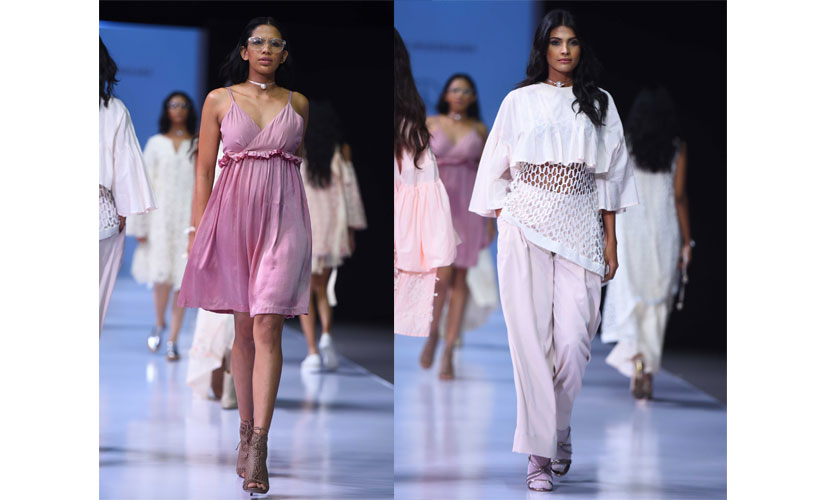 CHANCHALA DEVANTHANTHRIGE
Sheer silhouettes and floral motifs seem to be a season favourite! This batik swimwear and lounge wear collection came to life with the detailed use of sequins and studs which added that extra sparkle to each piece.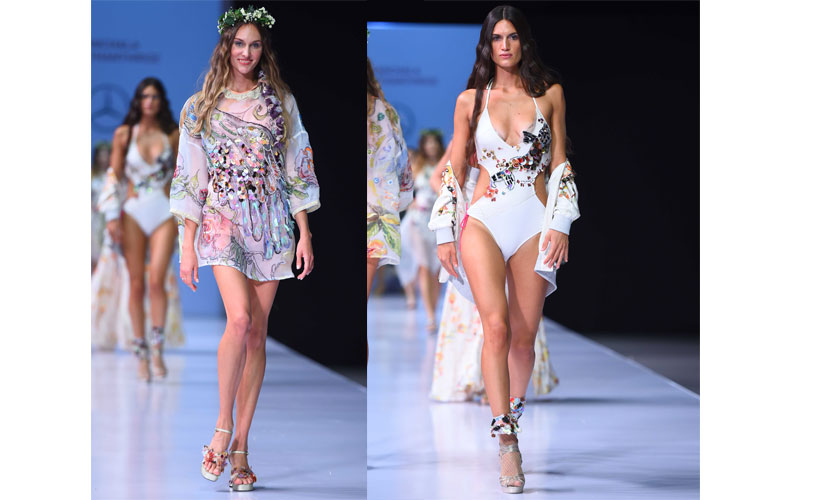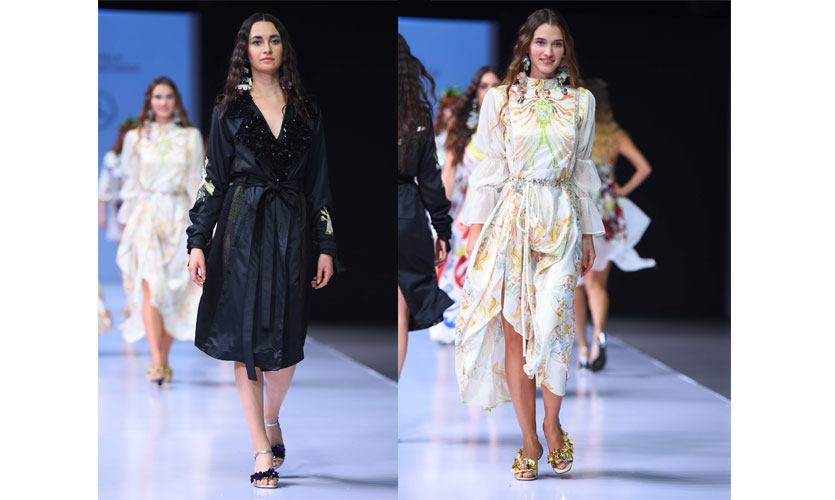 Maldivian fashion label, Raidha Maldives specializes in women's clothing for all occasions. This year's collection channeled the modest glam girl with handpicked luxurious fabrics in pastel shades with floral embroidery. Shimmering fabrics gave the collection a rich texture and captured the feminine style.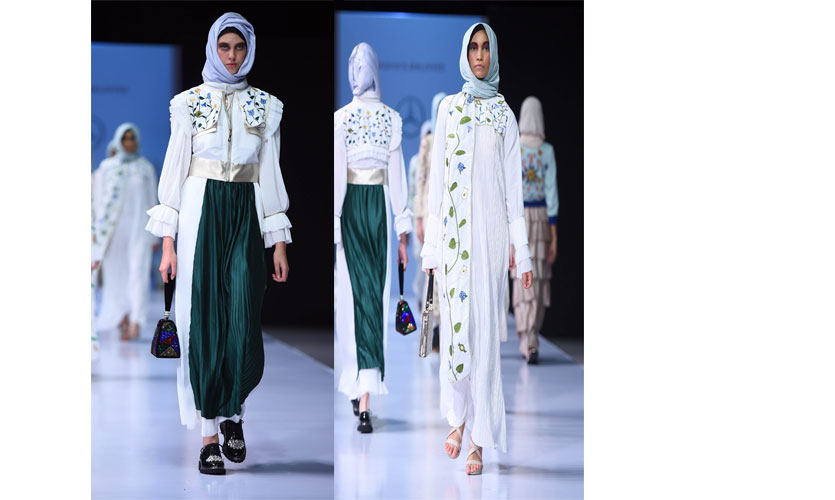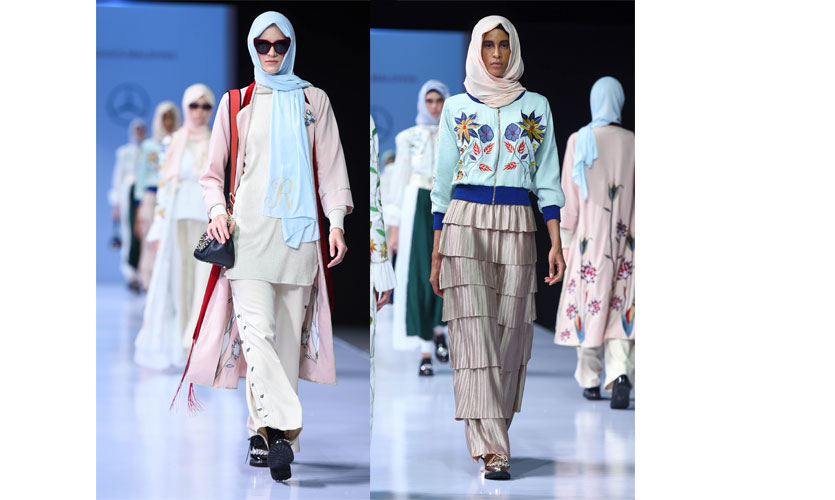 SUIT & TIE
Dressing the modern man, Sri Lankan brand 'Suit & Tie by Raphael' offers the trendiest suits in the finest fabrics. A series of mono-coloured suits in contrasting pastel shades and bright hues was presented. Embracing the brand's style ethos of clean cut designs, the collection showcased excellent fit and elegant flair.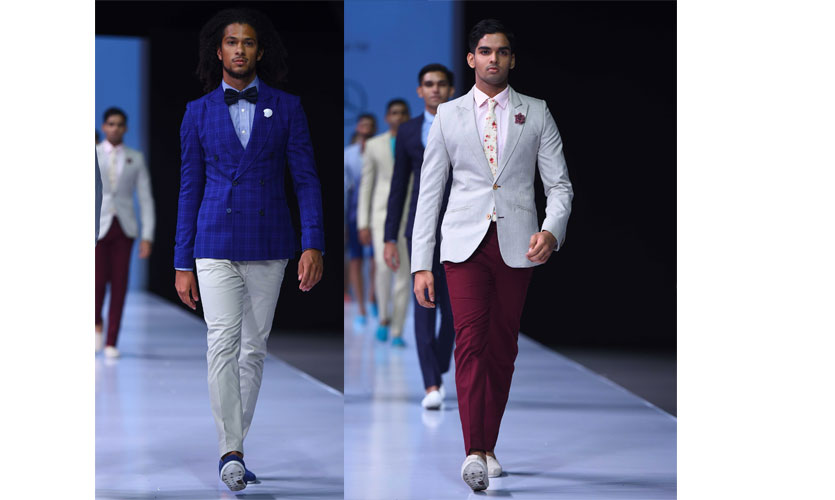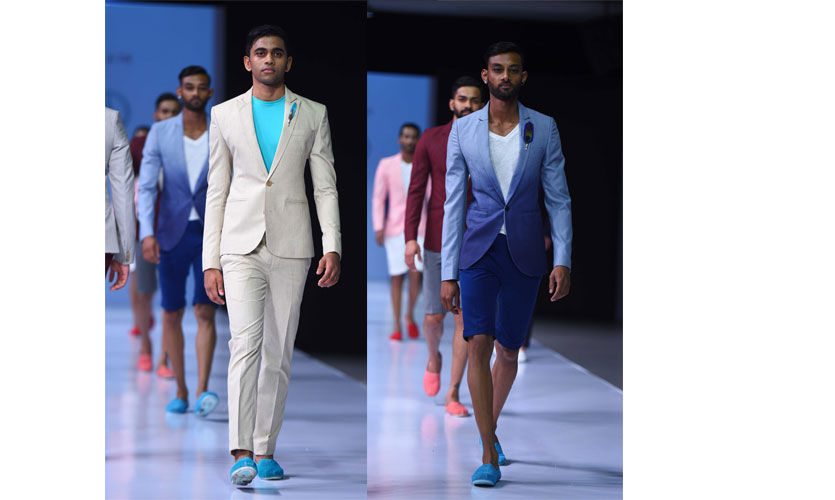 KANCHANA FERNANDO AND DILINI DODANGODA
Bringing traditional craft to the runway, Kanchana and Dilini's batik collection had a tribal undertone to its name. Stripes met floral as patchworks of prints were carefully placed in each outfit.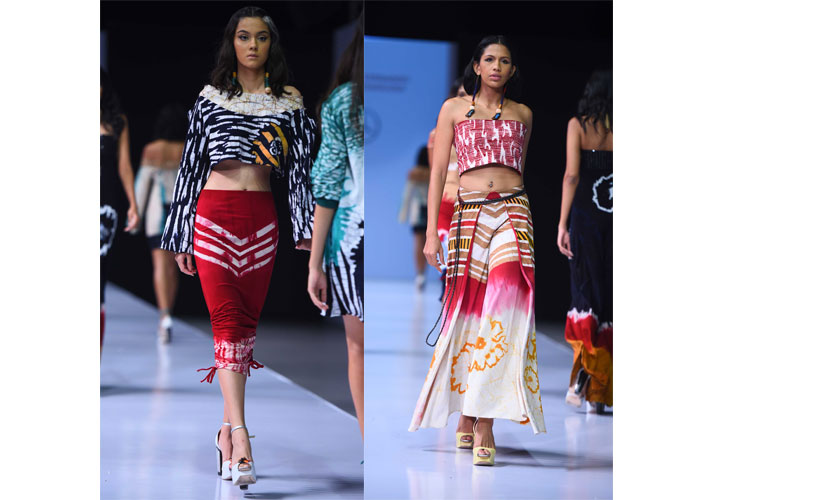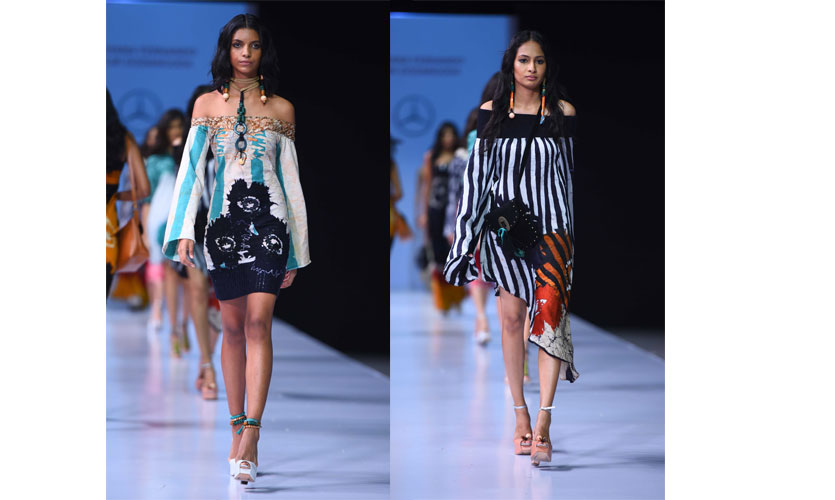 GABRIELA MAZEPA
Brazilian fashion designer, Gabriela is an ethically conscious designer that strives to recycle and reuse fabrics and material in each outfit. She has upcycled garments taken from factories in Sri Lanka and her collection bore testimony to her design philosophy. The outfits presented in vibrant red, pink, blue and yellow had a mix of styles ranging from prints, checks and stripes.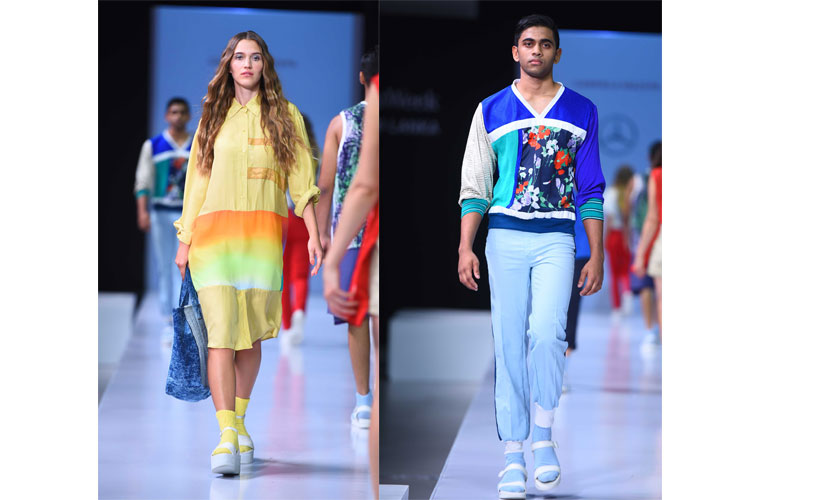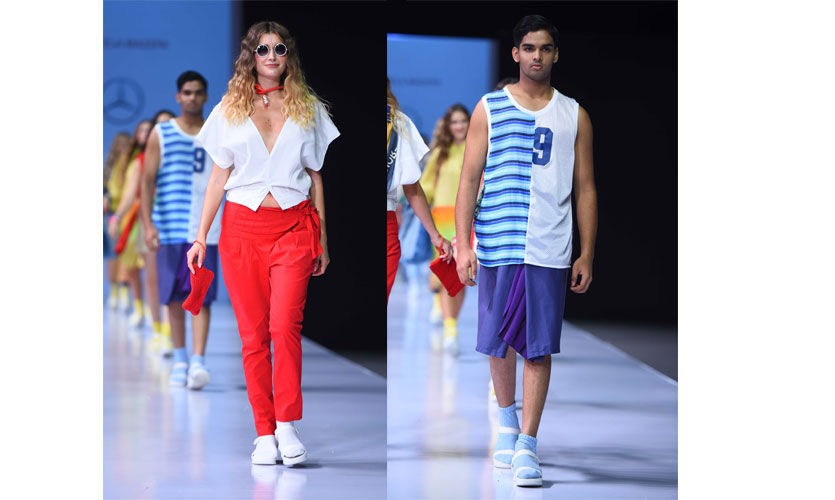 WAVES
Sri Lankan footwear brand, Waves, presented a collection centered on the beauty of Sri Lankan travel. Channeling the looks of a hobo traveler, the collection was all about comfy silhouettes with te use of flowy fabrics such as chiffon. Special focus goes to the footwear range inspired by the pom pom trend. The multicoloured pom pom tassels in the footwear and in the outfits really gave the collection the 'pop' it needs.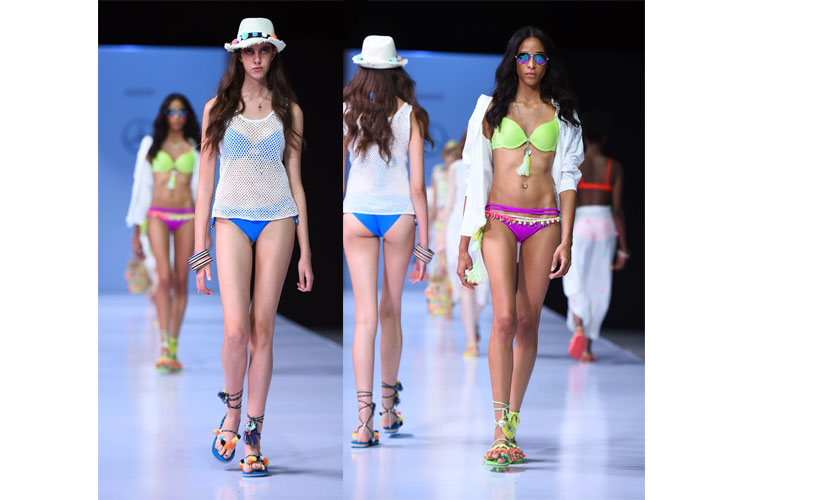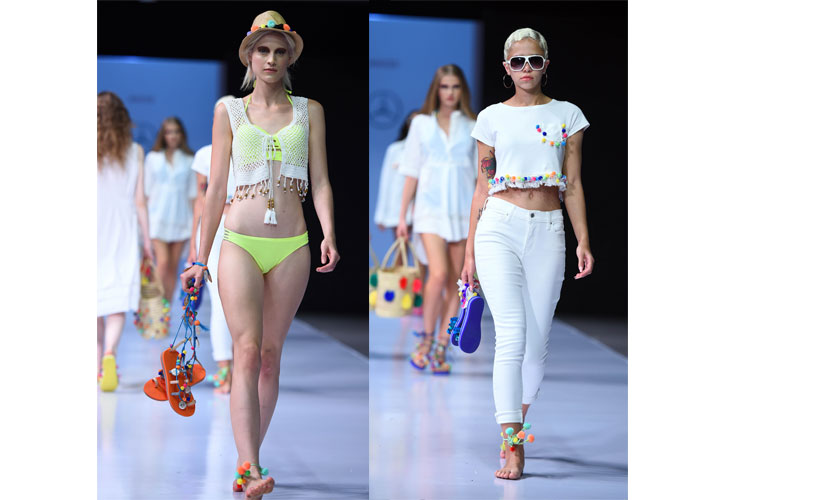 A splash of colour painted the runway as bold hues of red, yellow, blue and green were presented in this collection. Batik prints of circles and patterns in silk material was a running theme in majority of the pieces and styles such as ruffles, layers, v necks and off shoulders were used in the collections dresses, pants, skirts and tops.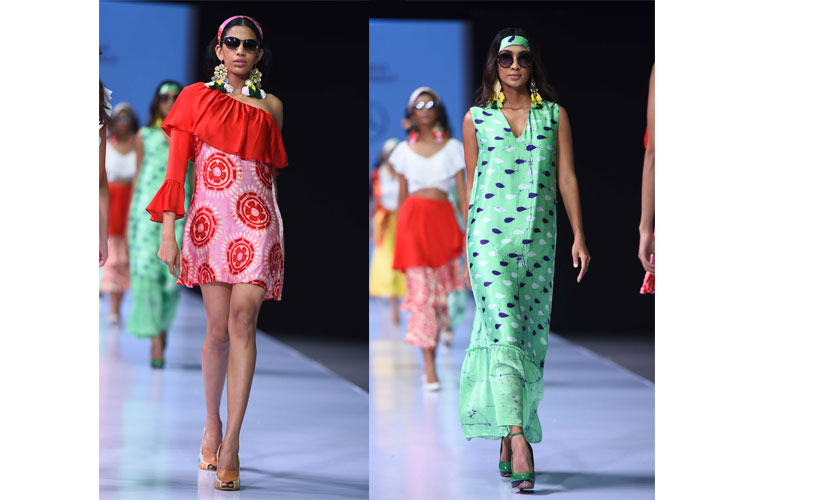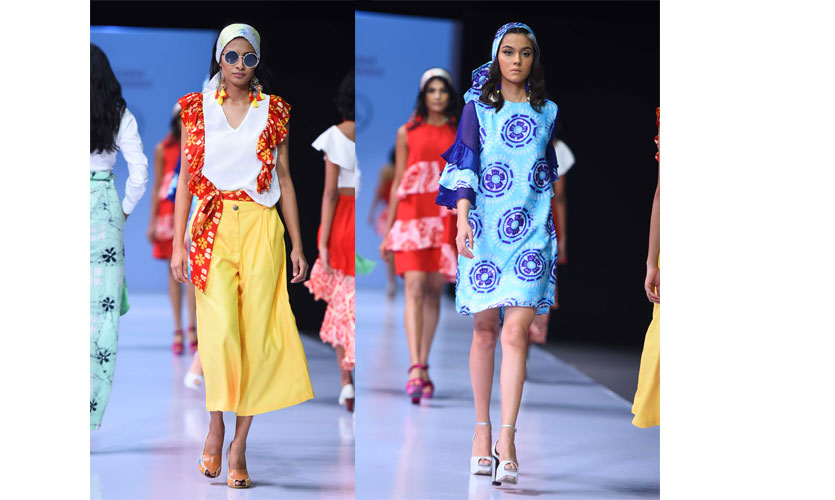 The resort wear collection by Libanky Holdings adopted a boho vibe with its free flowing silhouettes. Made with materials such as silk and chiffon, this collection also used several colourful prints in each outfit.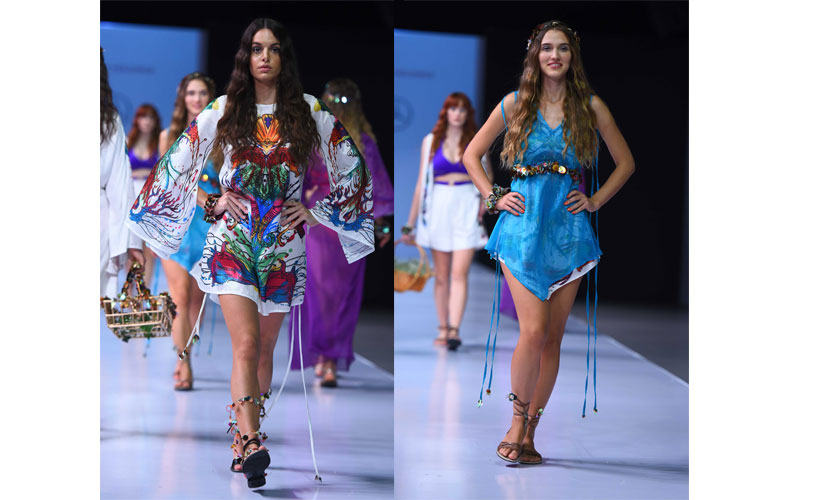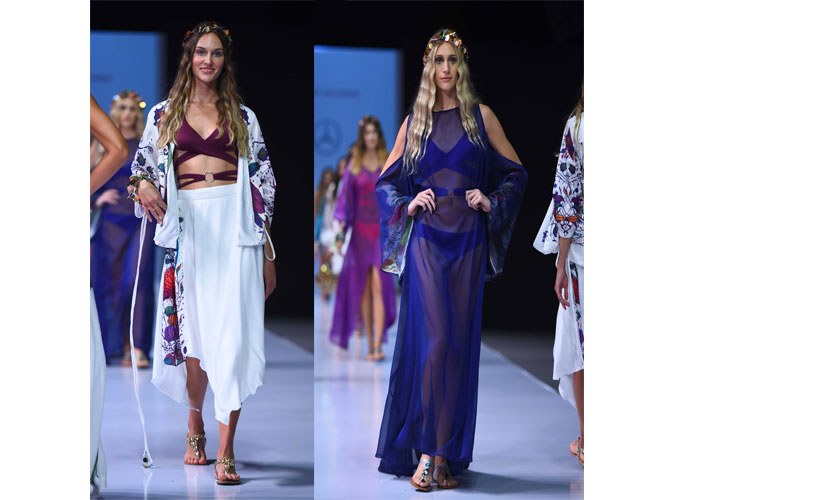 Bringing grunge back to the ramp, this collection was all about the blacks and the metallic! A luxury design brand, Natharlea is all about using the finest of the materials and hence all outfits were made with rich, thick shimmering textures with exaggerated ruffles and layers. Bold, unique and daring, this collection had theatrical flair!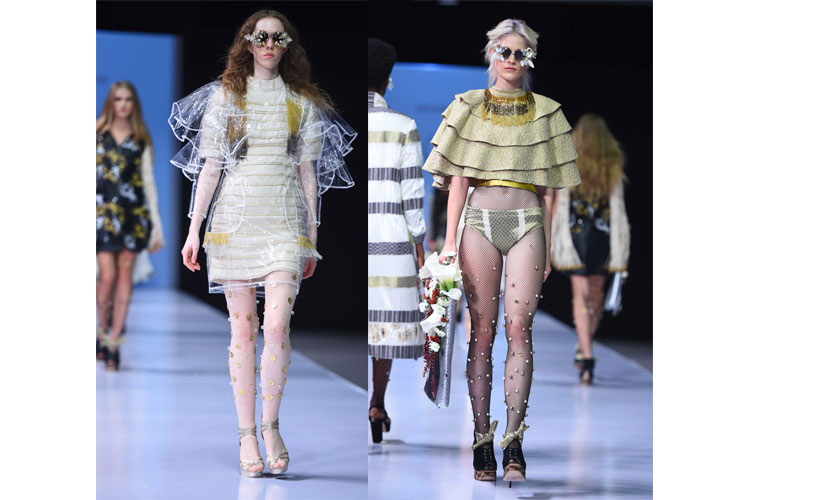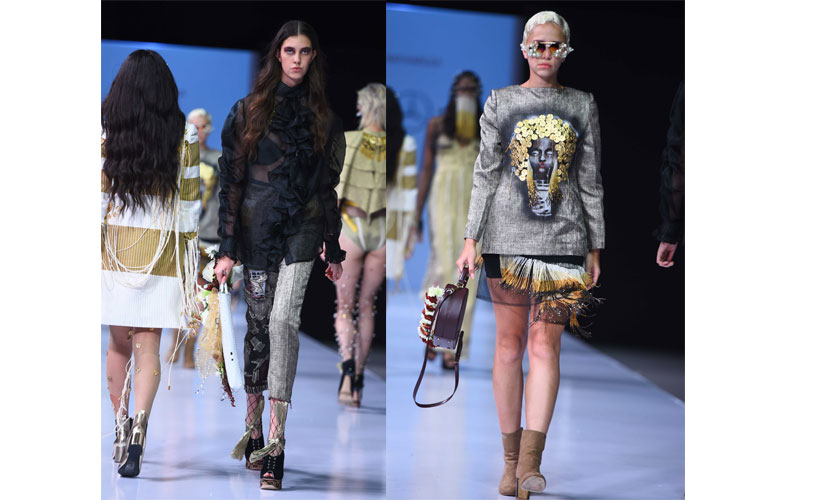 You can never go wrong with black and Anne Manjalee Silva certainly didn't with her all black collection. Sequins, ruffles, tassels and layers were styles presented in the form of jackets, skirts, pants and tops.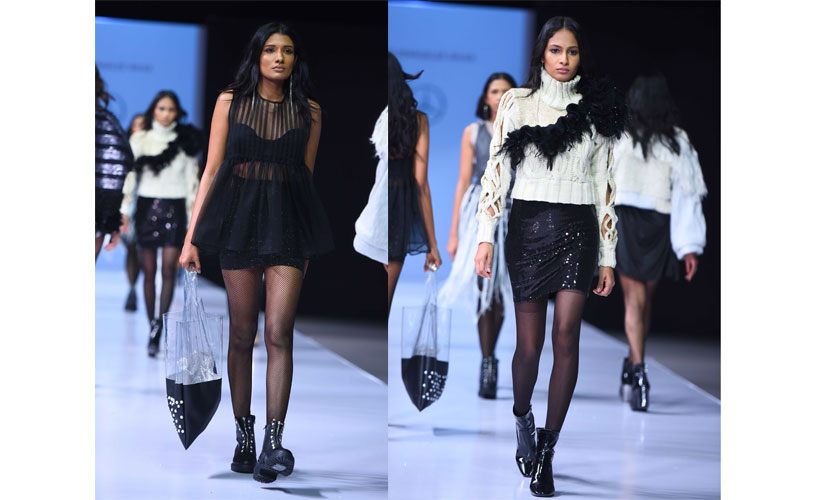 Giving a sneak peek into the Graduate Design Show, the AOD fashion collection featured the best of what's to come on Day 4. An eclectic variety of pieces, metallic and shimmering fabrics were a popular theme!