As the cast and crew of Peter Pan the Musical prepare to create an enchanting experience on the Lionel Wendt stage, we headed down to St. Joseph's College to gain a glimpse of the magic. We were completely taken aback by the level of dedication and dynamism displayed during the rehearsal process.
So, how well do you really know the Neverlanders? Here's your chance to get better acquainted with some of the key figures who will appear on stage!
Captain Hook (played by Dulika Jayamanne and Reihan Stephen)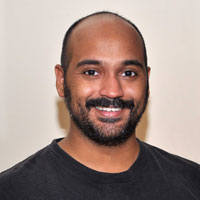 Tell us about Captain Hook.
I'd like to think he's a blue blooded spoilt brat who one day decided, "Arrr, I'm gonna be a pirate!". He's mainly afraid of two things: the sight of his own blood and of course, tick-tock tick-tock—the crocodile! Many playwrights claim if his true identity were revealed it would set the country ablaze.
How do your approaches differ?
DL: I read him as someone who wears his heart on his sleeve and is not afraid to reveal his true self to Smee, his trusted friend. When he sees the others of course he tends to toughen up.
RS: I draw elements from Jack Sparrow and Muse (Captain Phillips) so at times I bring out the comical, wimpy side and then I contrast it with his uptight air.
One message you'd like to give to the audience?
Try and come for both casts to relive the magic in different ways! It's a tale you can pass down from generation to generation so don't miss out!
Peter Pan (played by Daniel Ferdinandusz and Leeth Singhage)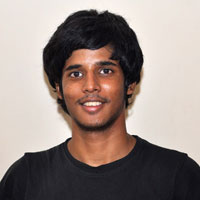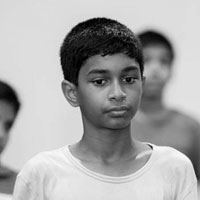 Tell us about Peter.
As everyone knows Peter is and always will be a kid—and not just any kid, an extremely hyperactive kid! We play him differently, taking from both the Disney interpretation as well as that of Broadway.
How do your approaches differ?
DF: When you see me on stage your initial thoughts might be, he's not a fairly young Peter as Disney showcased but the distinction between me and Leeth is important. I offer the complexity of emotions faced by a young boy who appears to be fixated at a certain stage. Especially concerning Peter's relationship with Wendy, there's an uncertainty of how he feels and at times a refusal to understand it because accepting romantic love means he's becoming an adult.
LS: I really wanted to bring out that energetic, hyperactive side of Peter as a young boy whom everyone loves after watching the Disney movie.
One message you'd like to give to the audience?
It's an iconic piece that has never been done in Sri Lanka and everyone can relate to the theme of never wanting to grow up, so please come and enjoy!
Wendy Darling (played by Vinuri Weerawardena, Natalie Ranasinghe and Jasmine Sherifdeen)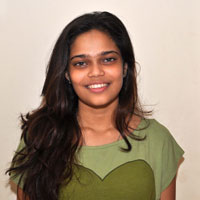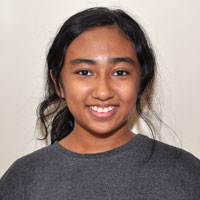 Tell us about Wendy.
She's a young girl who's familiar to all of us. She enjoys magic and flying—going to Neverland is a dream come true! At the same time she's also longing to become an adult unlike Peter which is why the two really differ.
How do your approaches differ?
VW: Wendy for me is not just a bubbly character with good people skills. I see her as a diplomatic person with charisma who can really command authority on stage.
NR: I want to try and balance two aspects of Wendy: the girl who's playful yet takes on the motherly role to her siblings and the lost boys.
JS: Wendy is a very expressive character who has a particular way of showing her happiness. I want to try and capture that when I play this role.
One message you'd like to give to the audience?
When you walk out of the theatre you're going to be in a whole new world, we guarantee it!
Mr. Smee (played by Michael Jayawardana, Shehan 'Babs' Wijemanne and Wayne White)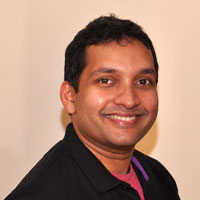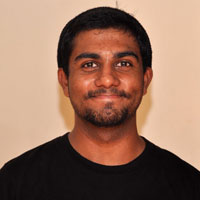 Tell us about Mr. Smee.
He's basically Hook's right hand man. He can be Hook's nurse, private secretary, go-to person… they have a strange almost abusive but supportive relationship. The contrast between the two is fantastic and is for sure something audiences must come and see.
How do your approaches differ?
MJ: Mr. Smee for me is somewhat smart because he learns to pick his opponents wisely. You'll never see him pick a fight with one of the tougher characters.
SW: I'd say he's comical though he tries to be macho. I try to play him as someone who's always on the edge.
WW: I think my approach is more of the 'blonde' Mr. Smee! He's absolutely fun to play and I hope the audience enjoys his presence.
One message you'd like to give to the audience?
Keep calm and come watch! There's 8 shows, 6 nights and every show has something different to offer. This cast is amazing (a tad bit off their rocker!) and will ensure that your evening is well spent.
---
Peter Pan the Musical will soar at the Lionel Wendt from December 12 - 18 from 7:30PM onwards (matinee shows will commence at 3:00PM during the weekend). Directed by Kevin Cruze and music directed by Geethika Cooray, the alternative casts include members of St. Joseph's College in collaboration with Cold Theatre 7 and St. Bridget's Convent. Tickets are now available at the Lionel Wendt and are priced at Rs. 3000, 2500, 1500, 1000 and 700 (balcony). Purchase your tickets now to be a part of this once in a lifetime magical experience!
For more information visit their Facebook pages: Peter Pan - The Musical or Cold Theatre 7.
Photographs for Life Online by Nisal Baduge, black and white photographs by Dilanjan Seneviratne