The grand finale of Crown Miss Intercontinental Sri Lanka (MISL) 2017 pulled off in style as Natalie Fernando walked away with the coveted title. The pageant commenced with a National Costume parade designed by 16 emerging designers and all designs were inspired by local elements. With the backdrop of local drummers, the contestants walked on the ramp showcasing the extravagant masterpieces, awing the audience with their costumes. Crown MISL 2017 supported the Heavena Residential Shelter for Abused, Traffic and Homeless Women which provides support to marginalised women and children in distress.
The event was made even more colourful with the performances of two international artistes- Jasmin Fitzgerald and Marcelia Lesar who entertained the crowd with their classics and jazz numbers. A swimsuit and an evening wear pageant followed before the moment everyone was waiting for. The event was choreographed by veteran fashion designer Lou Ching Wong.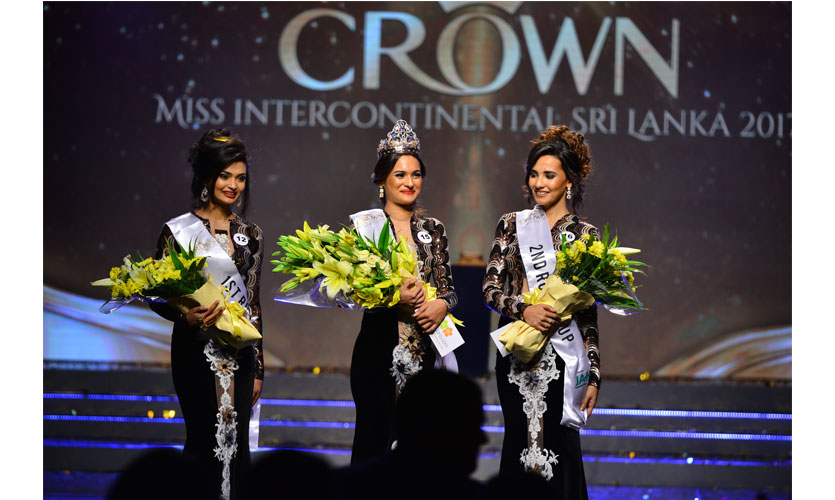 The winners of the mini pageants are as follows :
Miss Body Beautiful – Natalie Fernando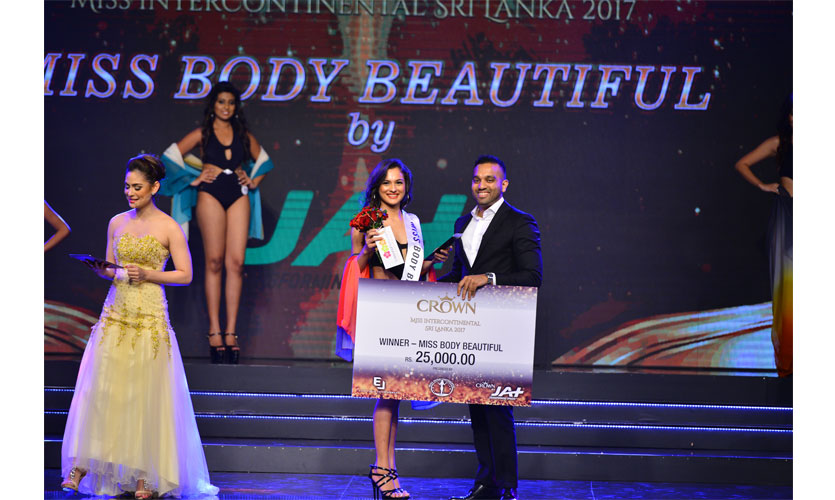 Miss Fitness – Natalie Fernando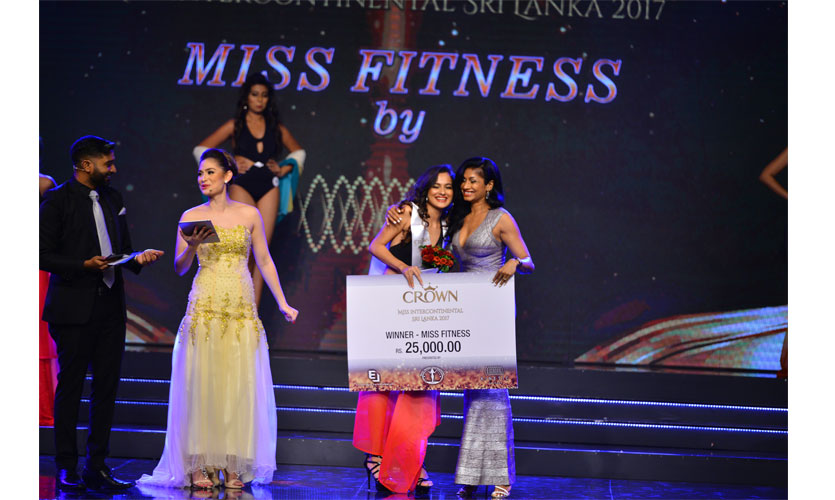 Miss Photogenic – Laura Wanigasinghe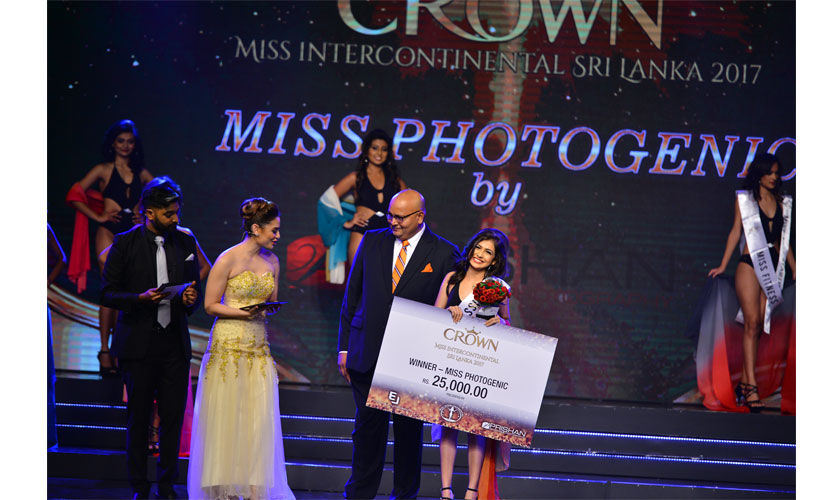 Miss Talent – Chalani Ratnayake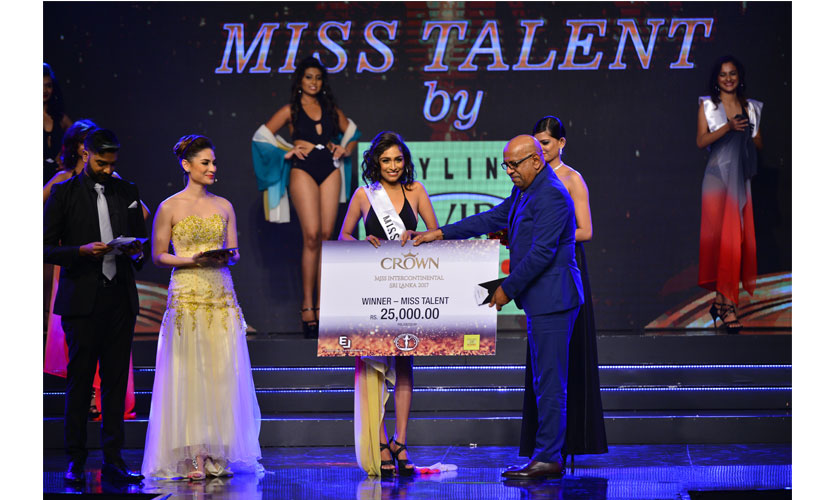 Miss Congeniality – Shialin Samuel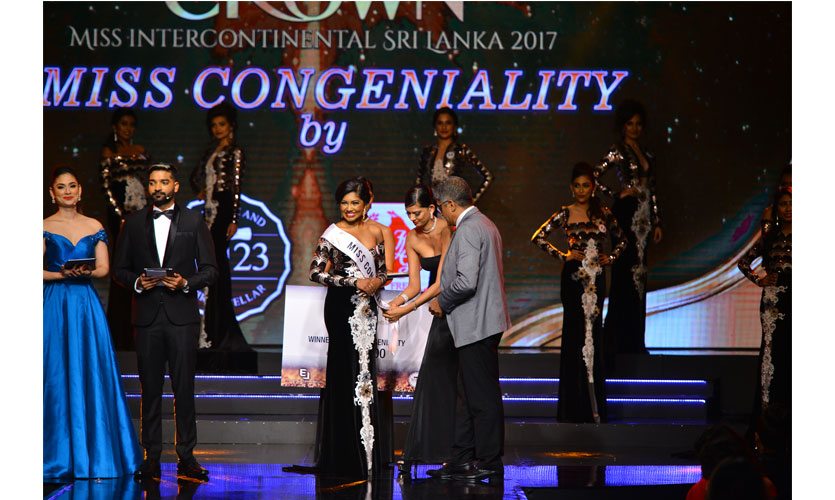 Miss Elegance by Tiesh – Chalani Ratnayake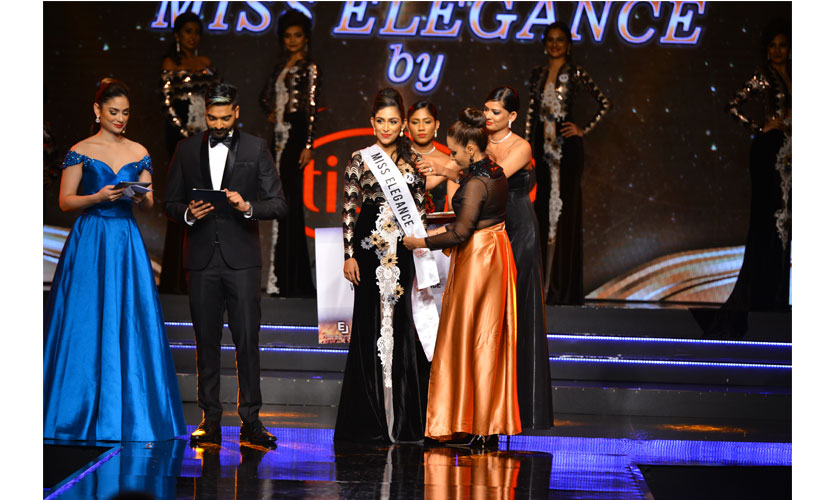 Miss Empathy – Hiruni Weerakkodi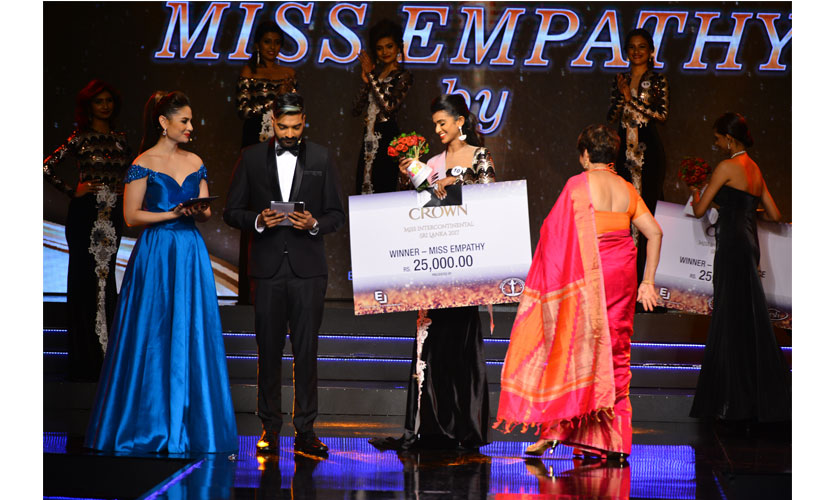 Miss Personality – Chalani Ratnayake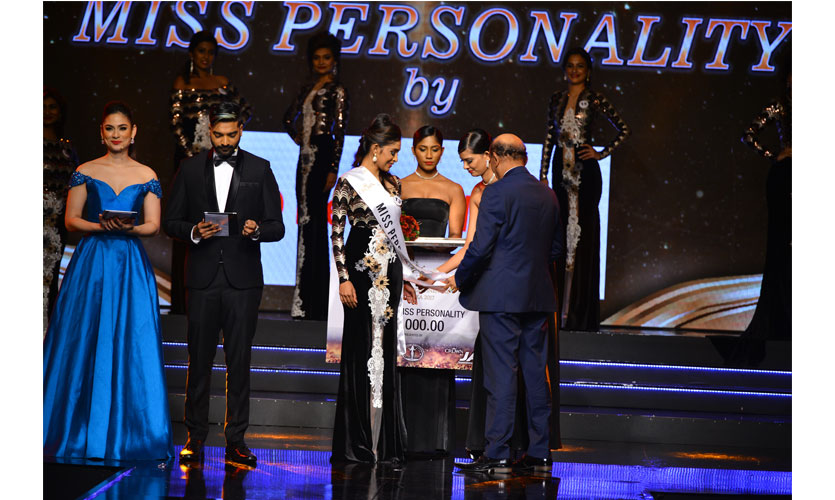 As Tracy Ann De Silva, Miss Intercontinental 2016 graced the ramp for one last time, the final eight contestants were eagerly waiting to hear the big announcement. As such, the crown was passed on to Natalie while Stephanie Kinson and Maria Al-Kasas became 1st and 2nd Runner Up respectively.
Speaking to the Daily Mirror Life, Joyce James-Gunawardena, Global Franchise Holder and National Director Sri Lanka for Miss Intercontinental said,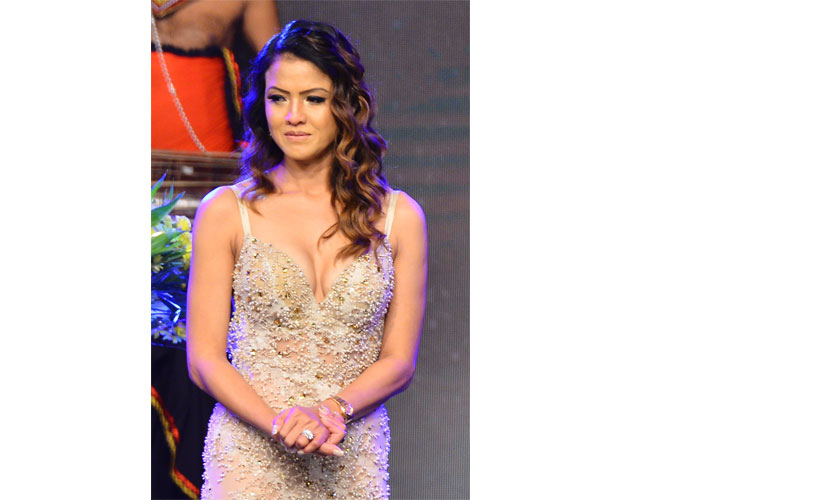 "I feel ecstatic and I thank everyone who was there by my side as it was my first production. I'm looking forward to the global pageant which will be hosted on December 21. Everybody was happy about the show and I like to thank my sponsors and partners who came on board to put up such a classy event."
We also spoke to Tracy herself who said that she had a wonderful year.
"I think I did my country proud. It was an amazing opportunity to show my skills and to show the world what we could do. I wish the new queen all the best and I'm sure she will make Sri Lanka proud and shine as the star she already is."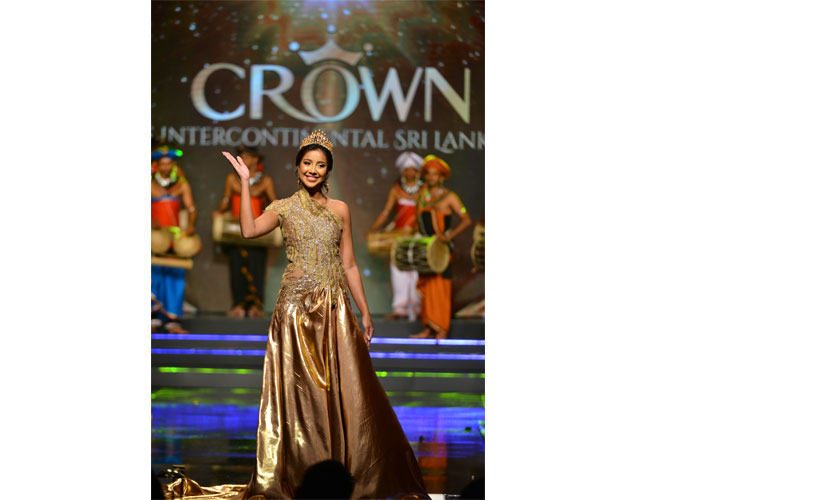 The three winners too shared their thoughts about the event and also spoke about their future plans :
"I worked hard and I got some great support from everyone including Joyce. They helped me to bring out the best in me. I found some really great friends and all in all it was a great experience and I guess it ended in the best way possible. There are many things that I have planned to do. The pageant was done for a cause and as the Ambassador for the Heavena home I'll make sure that they get the best possible care that I can give them and create awareness about such other homes and give prominence to underlying issues in society. With that I will also get ready to make Sri Lanka proud at the global pageant." – Natalie Fernando, Crown Miss Intercontinental Sri Lanka 2017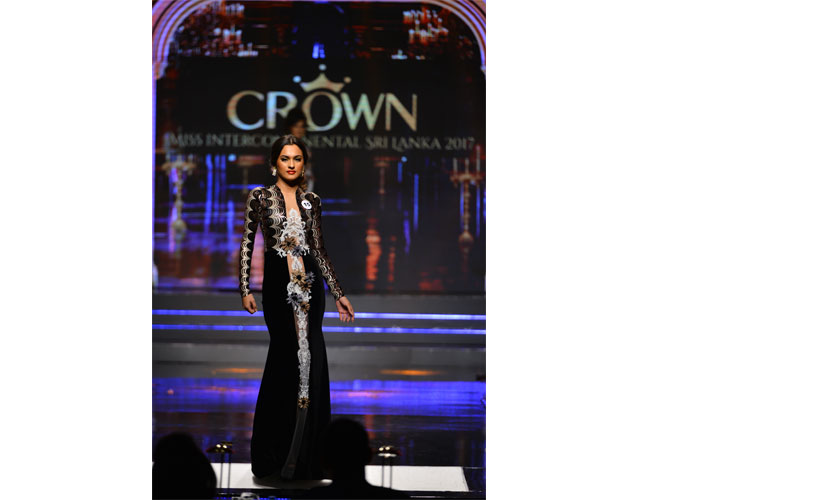 "I'm very excited. This competition has been extremely challenging and we were trained to raise that notch and be someone new. I'm quite happy that I won this place." – Stephanie Kinson, 1st Runner Up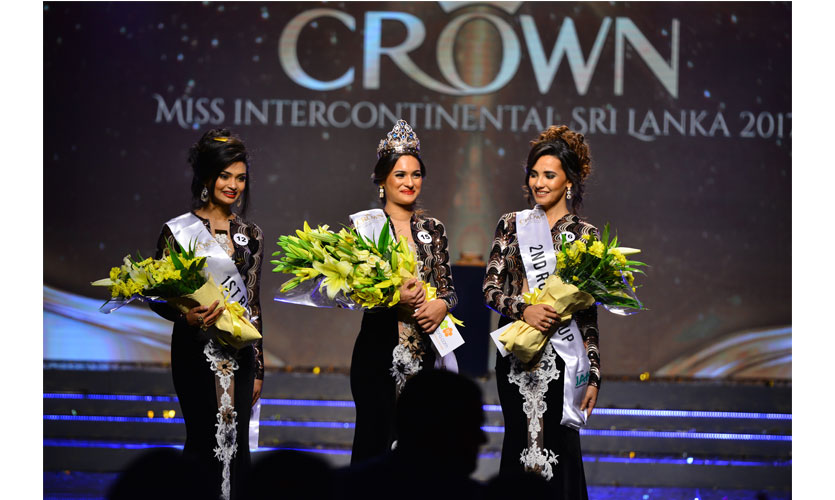 Stephanie Kinson left
"I feel good about the pageant and Joyce did a great job. Here on I will be involved with the charity projects that I'm involved in and continue with my modelling career." – Maria Al-Kasas, 2nd Runner Up,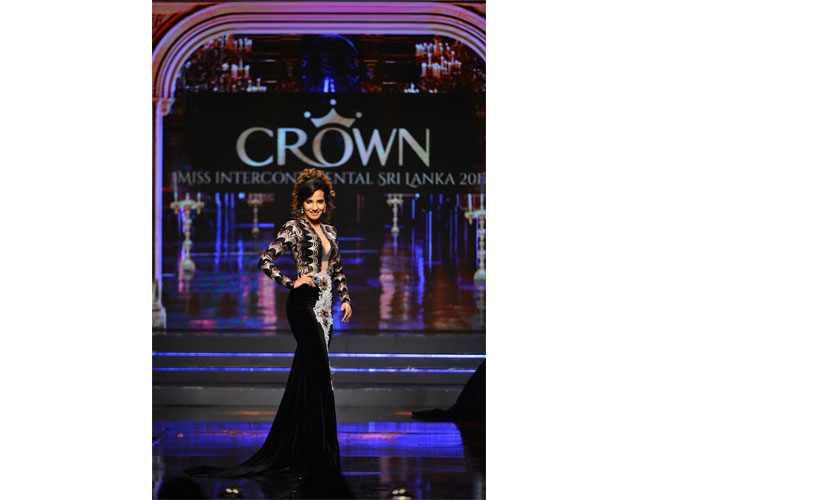 And a few guests had this to say :
"It was a great pageant and the standard was exceptional." – Madri

"Three of the main aspects of stage presence are confidence, enjoying yourself on stage and feeding off the audience. We conducted interviews a few days ago and when compared to that day, the girls have improved well. They had confidence and were feeding off the audience. It was one of the best experiences I have had and it was a well-organised pageant." – Gehan Blok

"From a fitness perspective most of them haven't had a proper experience at the gym. It was a big shock for them and I wanted to educate them on the importance of having an active lifestyle and how it would change the way they felt. They had two months to get their body in shape and when I interviewed them two months later they were quite fit. They worked hard for it and it was a tough decision to pick the best one. But they did a fantastic job." – Tanuja Perera, fitness partner

"The pageant was well organized and the girls were quite confident. I was amazed and happy and they enjoyed it. It was a good decision and the winner deserves it." – Ramzy

"I like to congratulate Joyce for pulling up this event in style. The crown looks fabulous and it's one of the best crowns I have seen. Everything Lou Ching has done is amazing." – Tymeron

"It was a superb show." – Chandani

"All the contestants looked confident and not only the beauty but they had a good knowledge as well." – Chamila

"It was a fabulous show." – Angie