Online shopping has fast become the most convenient way to shop for various reasons. While clothing, cosmetics, electronics, and now groceries are widely purchased online, apprehension remains for perishable foods such as seafood. Hoping to change that notion is Ocean's Best, a venture by J Lun Fisheries (Pvt) Ltd., which has been offering a range of seafood products via its online store since 2016.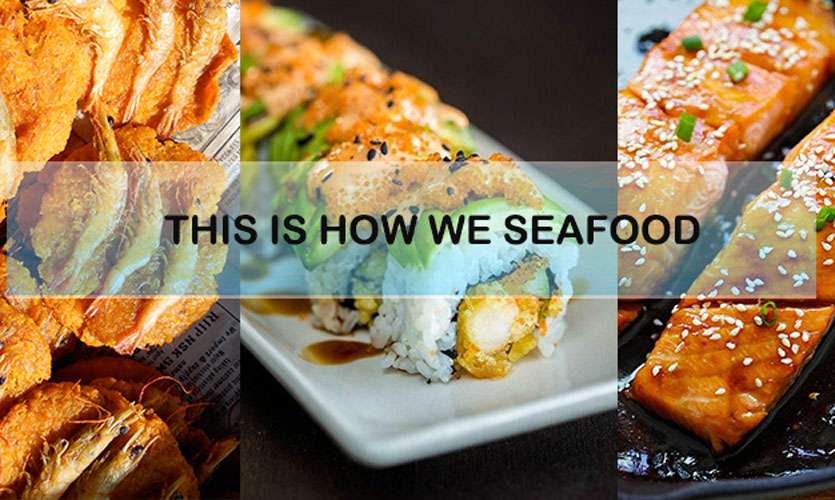 Ocean's Best has a host of seafood products available, with everything from daily essentials to high-end specialised products available on their site. They offer a variety of seafood from premium products such as salmon, scallops, lobsters, sashimi to your daily seafood essentials such as spanish mackerel (thora), export grade yellowfin tuna (kelawalla), sail fish (thalapath), marlin (koppara), trevally (paraw) and snapper (Gal malu). Also on offer are a variety of specialized products such as basa fillets, crab meat, export grade cleaned prawns and fish trimmings, which are usually not available at most seafood outlets / online stores in Colombo.
Customers also have the ability to pick cut options of their choice. All products are then vacuum packed in order to ensure less degradation of quality and flavour. Incidentally, Ocean's Best is the only online store to use the vacuum packing method and electric scales in Sri Lanka; and best of all, these are offered at no additional cost.
We spoke to Shehan Wijeyawickrema, Director of J. Lun Fisheries (Pvt) Ltd., to find out more about their products and services.
1. Why did you want to start this business?
Our mother company has been exporting Sashimi grade tuna to the US market and importing specialized seafood products for over 10 years. We have built strong business relationships / partnerships with both local and foreign trawlers / boats and seafood suppliers so it was only natural for us to move into the retail and then online segment.
2. A lot of people are apprehensive about purchasing things online. More so for perishable food items such as seafood. What would you tell those thinking twice about ordering seafood online? Do you guarantee the quality of the products?
Yes, there is an element of doubt that creeps into one's mind when purchasing products online specially fresh meat / seafood products. One way of mitigating that doubt is to go through our customer reviews posted on our FB page. We would also be happy to take your calls and take you through the ordering process / product / delivery / payment to clarify any doubts you may have. Yes, we do guarantee the quality of our products. We take utmost care to ensure product/s are processed and packed to high hygienic standards.

3. How does the delivery process work?
Once the products are ordered we do our best to deliver within 24 hours (depending on product availability). Once the order is ready for dispatching, one of our team members will call the client and advice approximate time of delivery; delivery times can be rescheduled depending on the customer's availability. In the event we are unable to dispatch the order, one of our team members will contact and advise the client on alternate products or arrange delivery for the next day.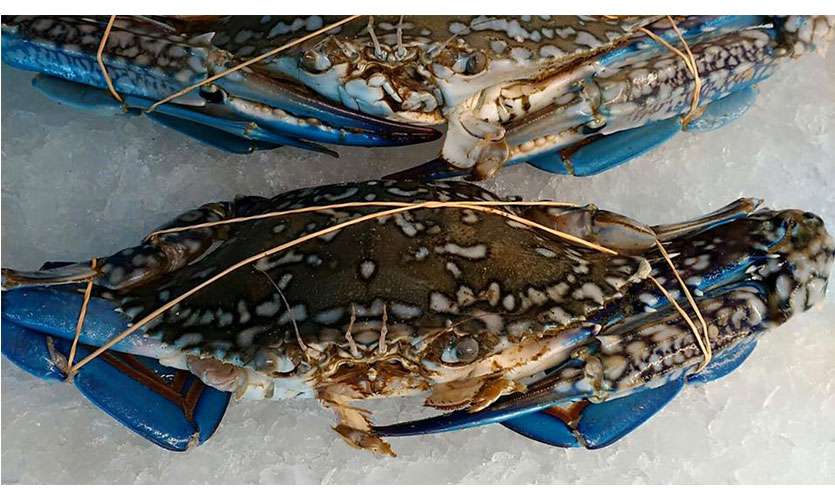 4. There are many competitors in the field. What sets you apart?
Yes, there are many online seafood delivery companies out there, but we are the only online delivery company to:
1) offer a wide range of products from high-end to your daily essentials to your specialized products.
2) offer various cut options.
3) Process orders using latest equipment - Ooly seafood delivery company in Sri Lanka to use electric scales.
4) Offer products / orders to be vacuum packed to the clients cooking / meal requirement - Only seafood delivery company in Sri Lanka to use this method and is offered free of charge.
5) Offer free delivery. Our delivery bikes are equipped with freezer boxes.
6) Offer our expertise / knowledge on seafood products at any given time.
7) Offer all the above value additions to the client free of charge as our product pricing is based on market rates which is relatively similar to your supermarket.
Shehan also recommends that you look for the following features to determine freshness of the seafood:
●Fish and seafood should smell like the sea. If you take a whiff and it makes your nose wrinkle it's probably old.
●If buying a whole fish, the eyes should be clear and bright and the skin should be shiny and moist with no discoloration.
●If possible, touch the flesh of the fish; it should be resilient. If an indentation from your finger remains, choose something else.
For more information and to have fresh seafood delivered to you, visit http://www.oceansbestlk.com/