With the addition of beef and chicken on to the menu, there seems to be a whole new
flavour
punch at Off the Hook Seafood Restaurant.
The beef is good quality Australian Beef while the Lobster, Crab and Jumbo Prawns are priced per 100 grams and the Prawn, Calamari, Fish Fillet and Beef are priced in dishes of regular and large – A regular dish is sufficient for two while a large will do for four persons.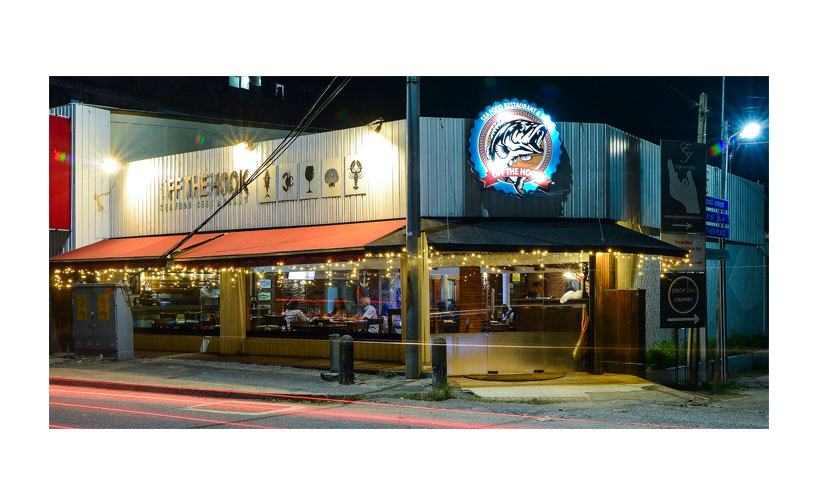 They also have an array of spirits and wines to complement your meals.
If you'd like to go crazy on delicious Sri Lanka food head that way on a Wednesday for their Sri Lankan Night, which looks pretty promising.
Taste and value for money (vegetarian) – 4.5 stars
Among the vegetarian starters is the rich and crunchy Rosemary, Mushroom, Onion and Roasted Garlic Flat Bread (Rs 320) which is a simple yet scrumptious dish while the sour cream adds a super depth of flavour.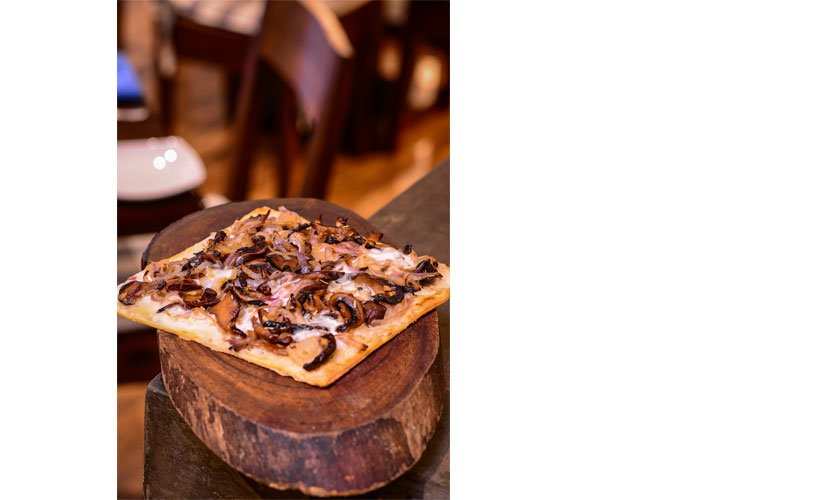 Taste and value for money (meat items) – 4 stars
We tried out two beef based dishes namely the Beef Rendang Curry flavored with shrimp paste and served with white rice and pickled cucumber (Rs 1,900) and the Beef "Badum" (Rs 1150 – regular/Rs 2300 – large) was scrumptious. The dish included succulent pieces of pan-fried Australian beef coupled with pan fried onions, chilli and curry leaves and the "Badum" option can be had with crab, calamari, prawn or chicken (priced regular or large).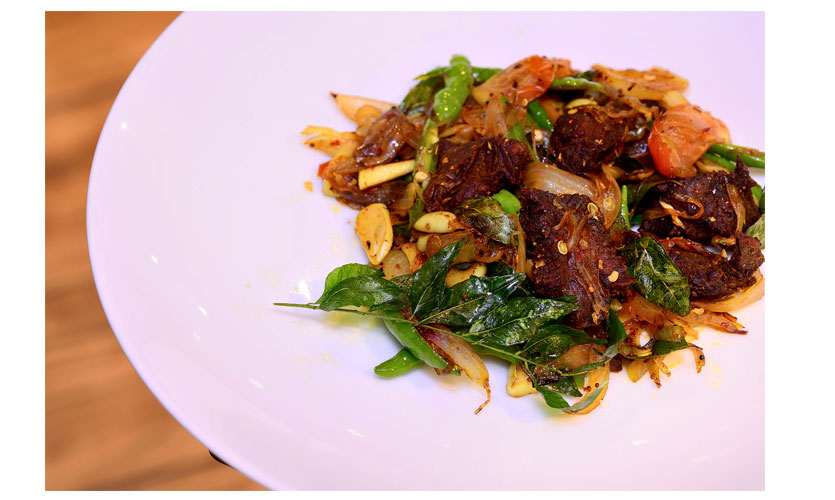 Taste and value for money (seafood items) – 4.5 stars
Among the must try options in starters are the Lobster Spring Rolls with Hot Chilli Dip (Rs 610) and the Crab Rangoon's (Rs 640). The former is packed with lobster meat while the hot chilli sauce works so well with it while the latter are mouth-watering wontons stuffed with cream cheese and crab meat.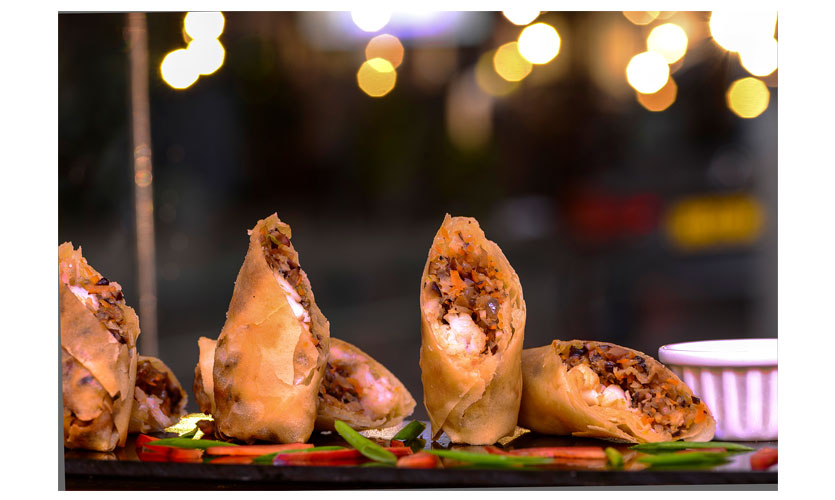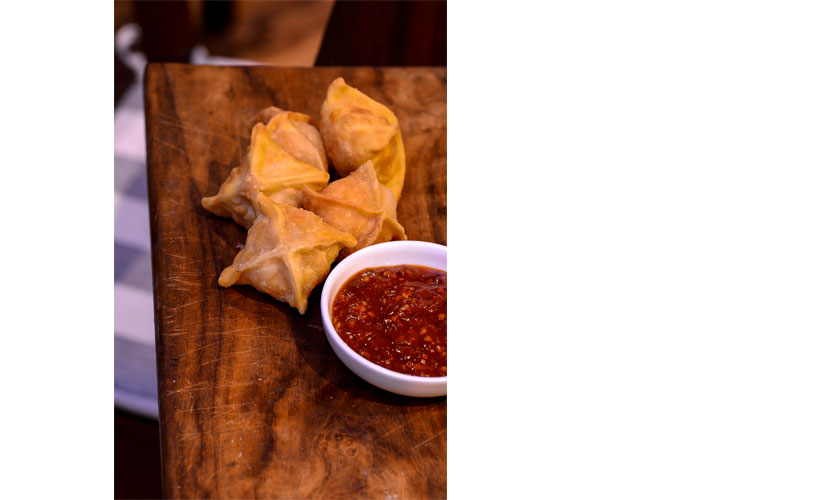 The star among their seafood starters however was the Creamy Shitake Mushroom and Prawn Korokke (Rs 580). These creamy, meaty croquettes which come with a dip are just heavenly.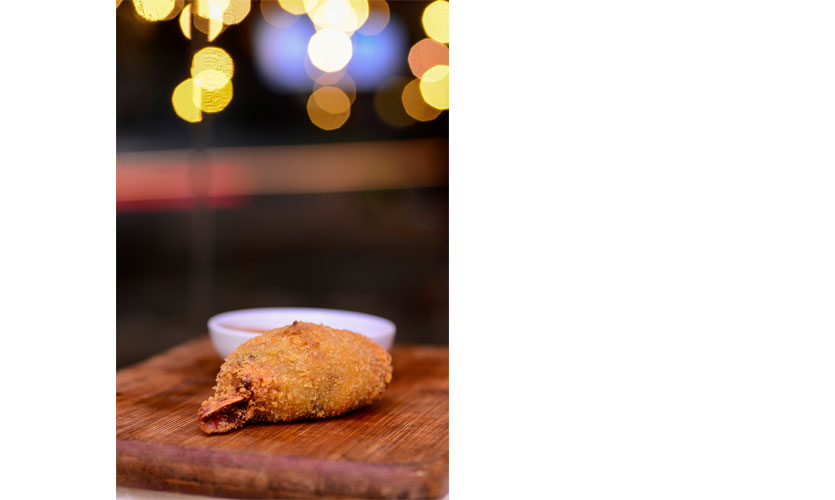 Another delicious starter is the Mussels in Homemade Thai Sauce (Rs 900) while a white wine garlic and cream sauce is an alternative if you prefer a more mellow dish to start off with.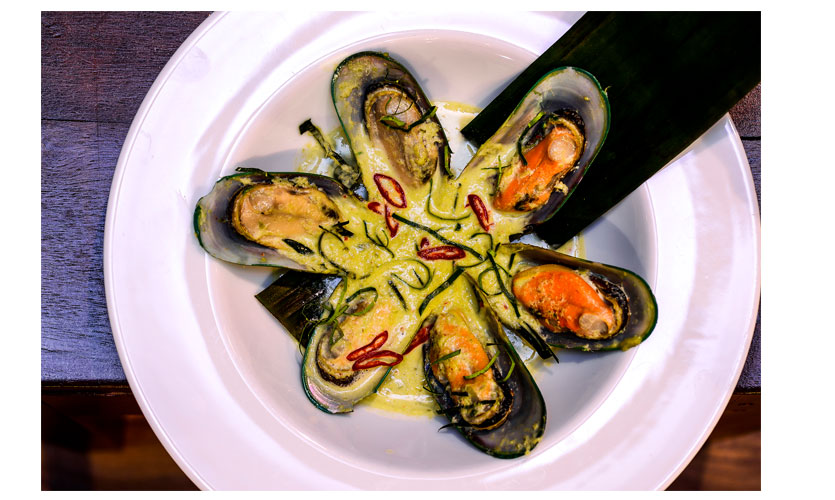 The Crab and Soba Noodle Salad with Sesame Soy Dressing (Rs 620) is host to the perfect marriage of sweet and tangy Japanese flavour notes. Served cold it is filling and refreshing on the senses.
A dish you cannot stop nibbling on, owing to it being very light is the Salted Egg Calamari (Regular – Rs 1,050 and Large – Rs 2,070). This dish can also be prepared with a Hot Butter Sauce and you can opt for prawn or chicken.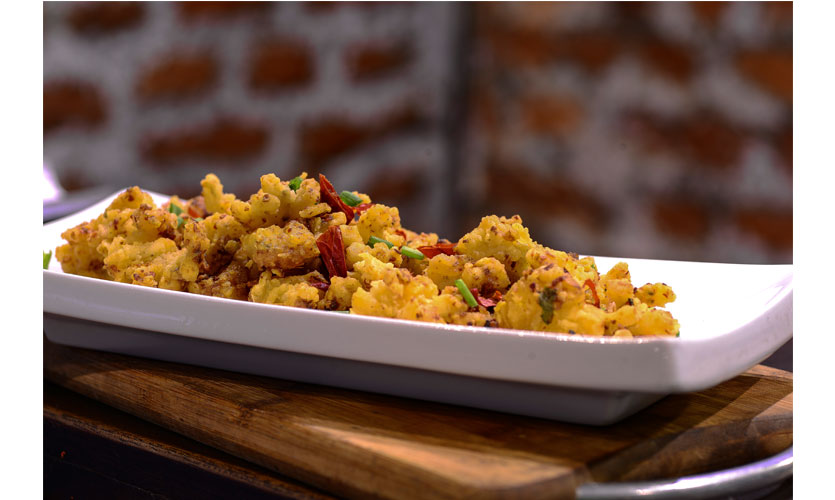 Off the Hook is also known for their scrumptious Japanese dishes of which the Crazy Roll (Rs 1,290) is new to the menu. This rolls come with panko fried prawns, apple, bell pepper, tempura crumbles, tobiko, caviar, teriyaki glaze and wasabi mayo – A colourful dish worth starting off your evening with.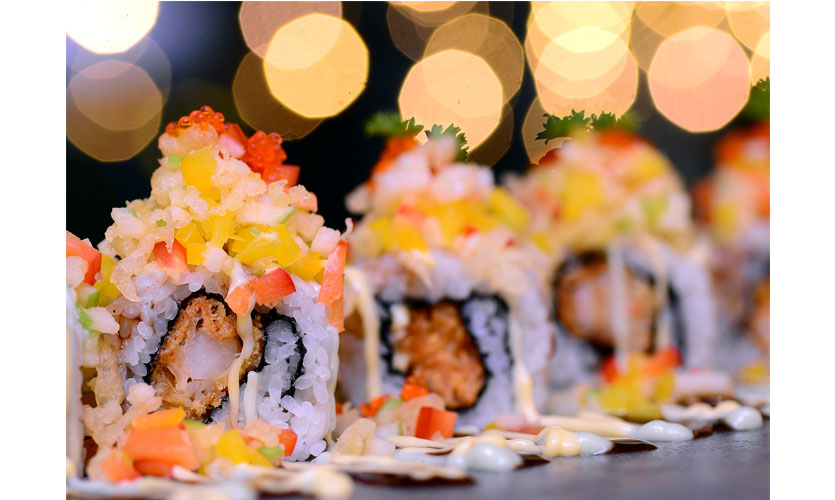 One dish that didn't quite interest my senses though, was the Basil and Garlic Fried Rice with Prawn and Chicken (Rs 690) – It was your ordinary fried rice with strong lemon grass infused Thai flavour notes.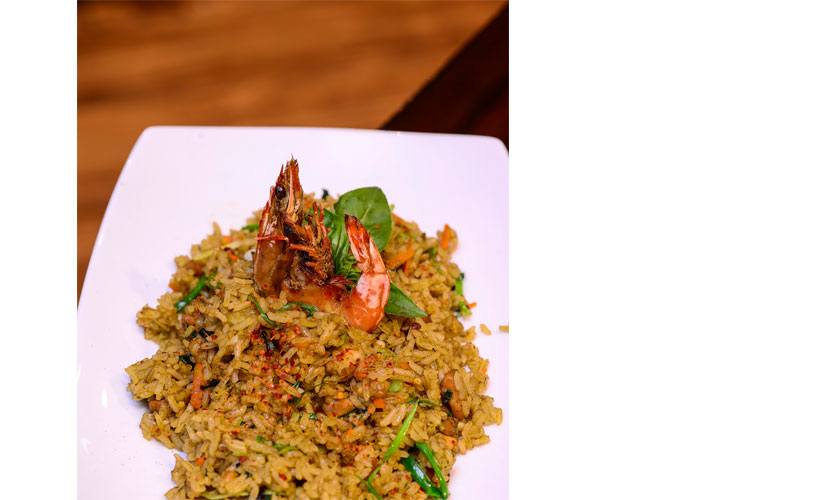 Taste and value for money (dessert) – 4 stars
Instead of the usual Lava Cake, Off the Hook dishes out a Cookie Lava Cake (Rs 490). The soft cookie with warm chocolate fondant and a dash of whipped cream is a decent dessert. They also whip up homemade Tamarind Ice Cream (Rs 320) and Milo Ice Cream with Caramelised Nuts (Rs 320) which is said to be quite popular.
Hours of operation: 12 – 3pm and 6 – 11pm (Monday to Sunday)
Address: Park Road, Colombo
Pix by Kanishke Ganewatte